A Florida lawsuit accuses the Association of Related Churches (ARC)—one of America's largest church planting organizations—of negligence and coverup concerning a pastor who allegedly raped a female staff member.
The lawsuit is being brought by a woman identified as "Jane Doe," and alleges that ARC knew that Joshua Mauney, ARC's former national director of church planting, had a history of sexual misconduct. Yet, ARC allowed Mauney to plant and lead Newsound Church (now Sound Church), a former ARC member church in Royal Palm Beach, Florida. And during his time there, the suit alleges, Mauney raped and sexually assaulted Doe, his female assistant, on numerous occasions.
The suit is the second lawsuit naming either ARC or its executives to recently come to light. Just last week, media reported that a lawsuit filed in Mississippi named ARC Executive Director and Church of the Highlands pastor, Dino Rizzo, as a defendant. That suit claimed Rizzo failed to protect an intern after learning she was sexually harassed by a pastor at Vibrant Church, an ARC member church in Columbus, Mississippi.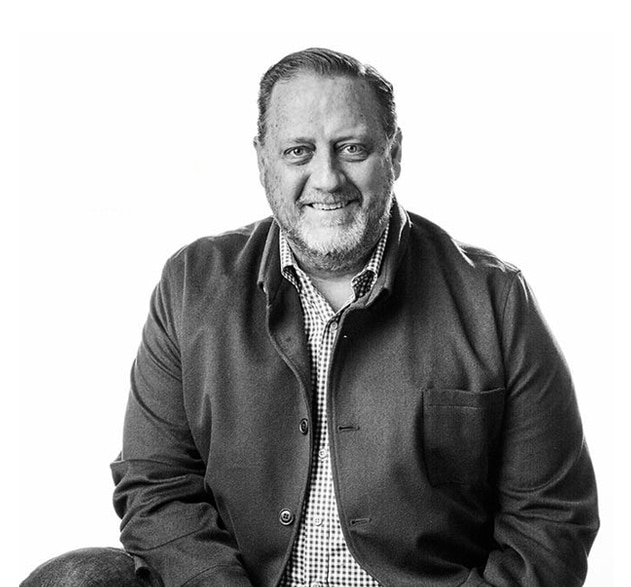 While speaking with Corky Smith—the lawyer representing the plaintiff in the Vibrant Church case—The Roys Report learned of the Florida lawsuit, which was filed last March.
The Florida suit names both ARC and Newsound Church as defendants. And it accuses two members of ARC's Lead Team of being responsible for allowing Mauney's abuse—Rizzo and ARC President Greg Surratt, who's also founding pastor of Seacoast Church, an ARC member megachurch in North and South Carolina.
Give a gift of $30 or more to The Roys Report this month, and you will receive a copy of "Jesus v. Evangelicals: A Biblical Critique of a Wayward Movement" by Constantine Campbell. To donate, click here.

Also accused are three other pastors of ARC member megachurches—Justin Dailey, pastor of Action Church, in Orlando, Florida; Dave Sumrall, pastor of ITown Church, in Fishers, Indiana; and Shaun Nepstad pastor of Fellowship Church, in Antioch, California.
All five men served as "overseers" of Newsound Church and were appointed by ARC, the suit says.
The Roys Report reached out to all five men for comment, but only Surratt responded.
Surratt denied any wrongdoing by ARC with either Newsound or Vibrant Church, claiming ARC has no "ecclesiastical or legal authority" over member churches.
Lawsuit against ARC & Newsound
The lawsuit against ARC and Newsound was filed March 17, 2021, in Florida's 15th Judicial Court. According to the suit, Mauney hired Doe as his assistant at Newsound in 2019, and then groomed and exploited her to have sexual relations with him. This allegedly included placing Doe's desk in his office, and exchanging emails, text messages, and phone calls with Doe during all hours of the day and night.
Between December 2019 and March 7, 2020, Mauney raped and sexually assaulted Doe on 12 separate occasions at various locations, including Mauney's office at Newsound, according to the suit.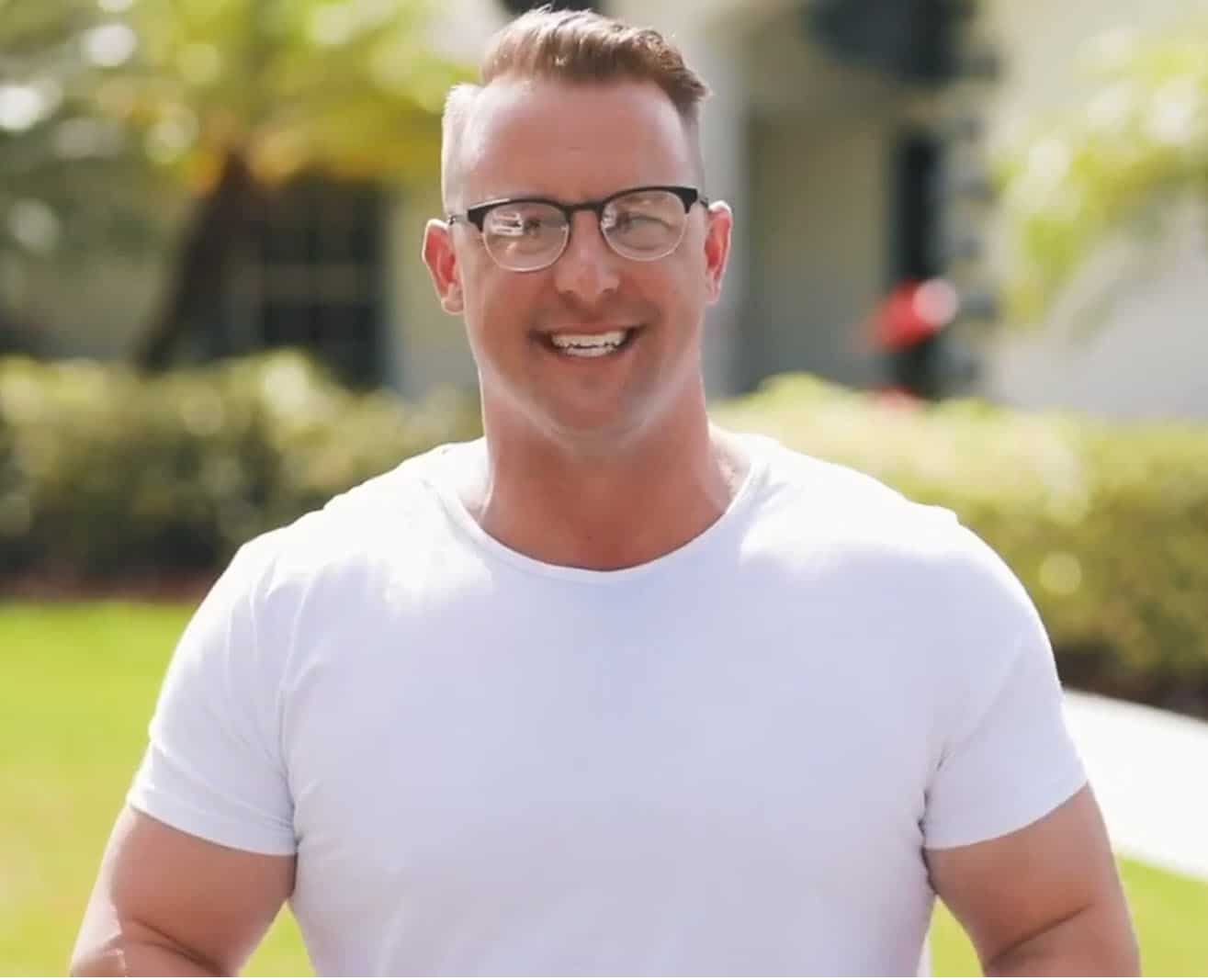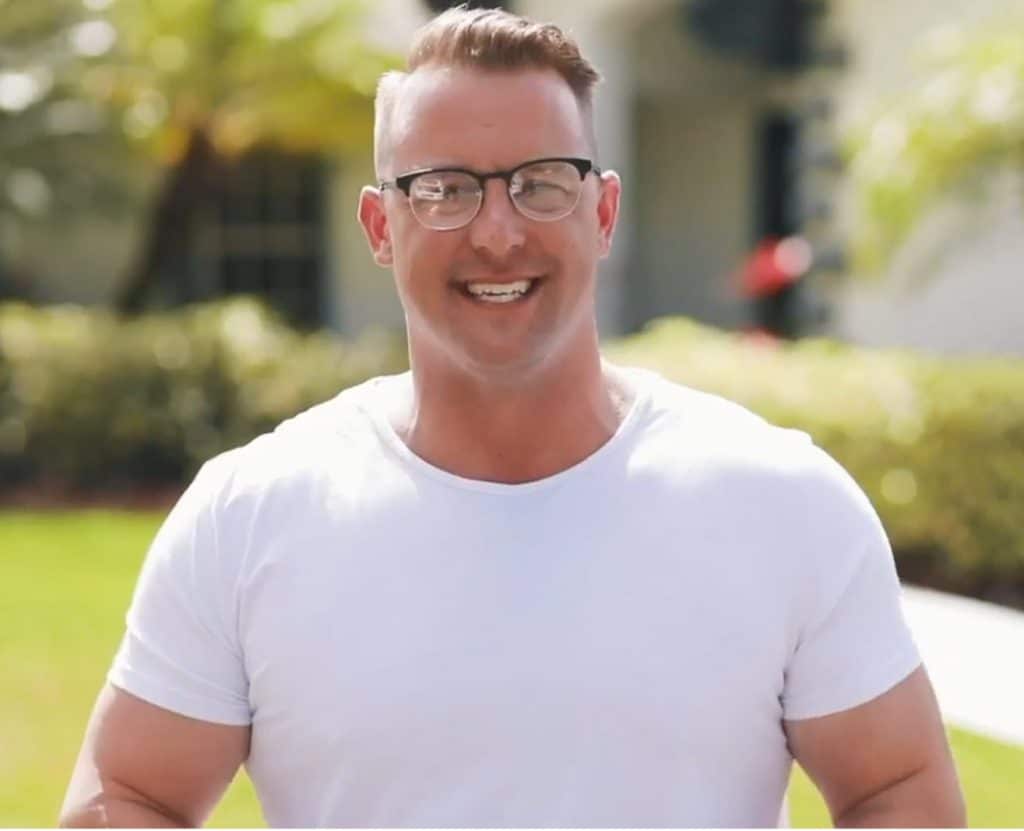 During this time, "Mauney's employment and retention as senior pastor of Newsound Church was approved and authorized by ARC," the suit claims.
Additionally, the lawsuit alleges that ARC had "knowledge of other instances" where Mauney "had engaged in inappropriate sexual contact and/or attempted to do so." It adds, "ARC failed to report this information to the church community or to the proper authorities . . . ARC continued to allow Mauney to be in a position where he could sexually prey on female parishioners and employees of Newsound Church, including Doe."
When Doe reported that Mauney "had been inappropriate" with her, the church told Doe to contact Rizzo, the suit alleges.
Rizzo has a history of sexual misconduct himself. In 2012, while pastoring The Healing Place—an ARC member church in Baton Rouge, Louisiana—Rizzo admitted an "inappropriate affair" and stepped down. He was restored to ministry at Church of the Highlands, an ARC member church, about a year later.
The lawsuit claims that Rizzo interrogated Doe and asked her "if she wanted to be devious and make the church close down." The suit says Rizzo also connected Doe with Justin Dailey of Action Church to whom she divulged the "whole story."
About four days later, Dailey sent a letter to Newsound's congregation, telling them Mauney had resigned but not mentioning why, the suit says.
It adds that Dailey then sent Doe a form to sign, stating that she would not sue Newsound nor speak to anyone about her abuse, and offering her $21,000 in severance. The suit claims Newsound and ARC also "gifted or paid" Mauney $70,000 after he resigned.
"Newsound Church's and ARC's conduct was extreme and outrageous in that Newsound Church and ARC never reported the sexual abuse, misrepresented the reason for Mauney's resignation to the entire congregation, and failed to render reasonably spiritual or psychological aid to Doe known to have endured abuse," the suit claims.
ARC denies culpability
The Roys Report reached out to Dailey and Rizzo for comment, but neither responded.
Surratt, however, told The Roys Report that ARC has no culpability regarding its member churches because ARC has "no ecclesiastical or legal authority" over the churches it plants. Additionally, Surratt said he chose to be an overseer for NewSound Church, "but it was apart from my duties as (ARC) president."
Similarly, Surratt claimed that neither Rizzo nor pastors Dailey, Sumrall, and Nepstad were not acting in any official capacity with ARC while overseeing NewSound.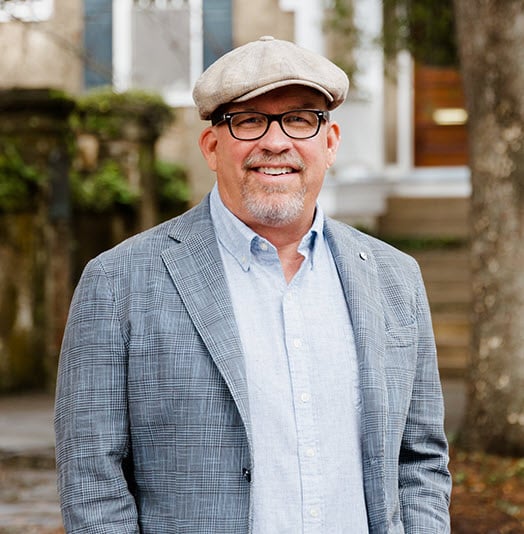 However, the Florida lawsuit quotes ARC's constitution, which reportedly states that the "final authority in vision, direction and doctrine shall be vested in the Leadership Team of the ARC . . . Each member church shall have self-governing privileges in harmony with the authority and vision of the Leadership of ARC."
The lawsuit also provides a link to ARC's constitution, but that page apparently has been removed.
When read the portion of ARC's Constitution quoted in the lawsuit, Surratt said, "That's not true."
When asked if the lawsuit misquoted ARC's bylaws, Surratt said, "I don't know anything about that."
Surratt also denied having any knowledge of misconduct by Mauney, prior to the allegations by Doe. He added that Mauney was removed from NewSound as soon as Surratt learned of the allegations.
Yet, prior to launching Newsound, Mauney was pastor of another ARC member church in Lexington, KY, called TurningPoint Church. In 2017, Joshua Mauney, his wife Kimberly Mauney, and Stephen Mauney (possibly Mauney's father) were removed as directors from TurningPoint, official documents show.
Replacing the Mauneys as directors of TurningPoint were Jason Doran, who assumed the pastorate of the church, and three other men. In 2020, TurningPoint changed its name to Motion Church, which remains an ARC member.
The Roys Report reached out to Jason Doran and Motion Church for clarity about what happened with Mauney at TurningPoint, but no one responded.
We also asked Surratt about what happened at TurningPoint. Surratt said he knows of no reports of abuse by Mauney from TurningPoint staff. But Surratt added that Mauney's transition was "not something I was involved in."
When asked about Mauney's severance, Surratt claimed he didn't know about the severance because he resigned as an overseer of Newsound shortly after Mauney resigned.
Lawsuit against Vibrant and Rizzo
The other lawsuit involving ARC claims that a former intern at Vibrant Church, Laura Ashley Eagan, was sexually harassed by former Vibrant Church Pastor Jason Delgado. The suit claims that both Vibrant and Rizzo "knew or reasonably should have known of Jason Delgado's conduct," and failed to take appropriate action.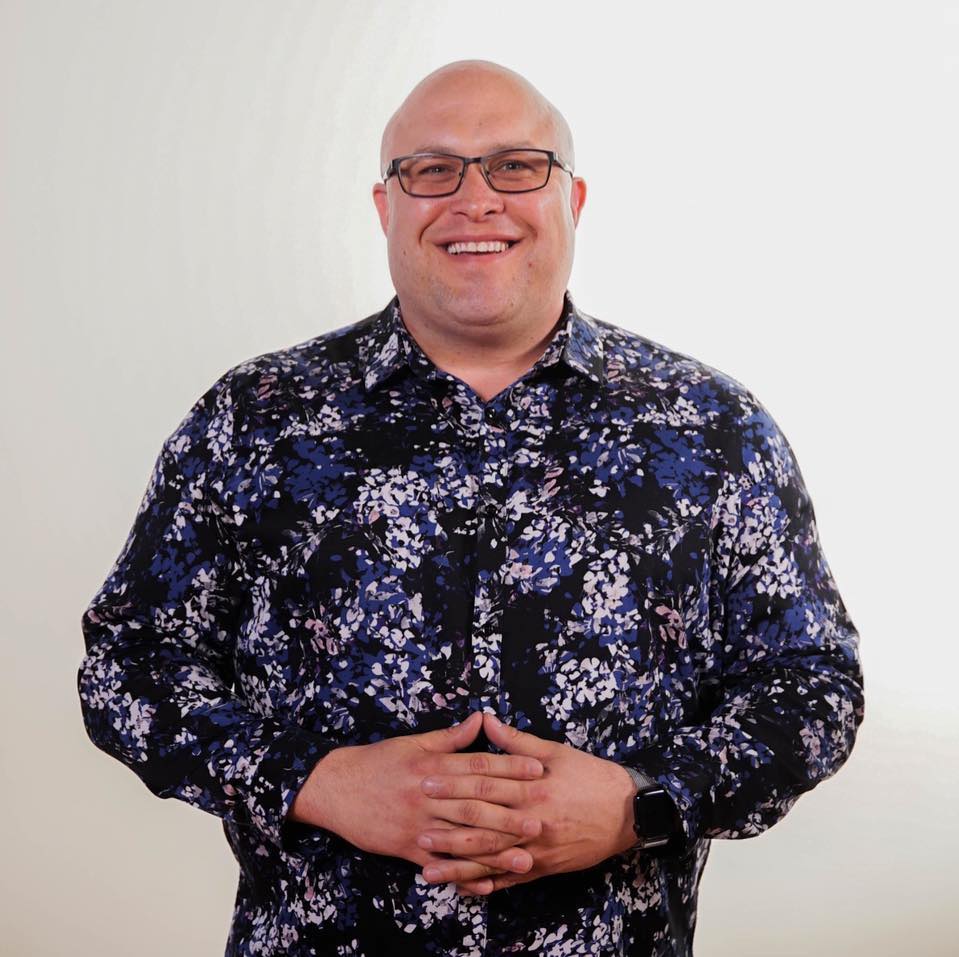 According to the suit, Easley began interning at Vibrant in the fall of 2020, when Delgado was serving as Vibrant senior pastor. During this internship, Delgado sent Easley "disgusting, graphic communications of a sexual nature," the suit says.
According to Eagan's lawyer, Corky Smith, Delgado's sexually inappropriate communications were given to various Vibrant employees and Rizzo, who served as overseer for Vibrant. This led to an internal investigation, which concluded by February 2021, Smith said. 
Smith added that he's also spoken to two other victims of  Delgado's, who say they reported Delgado's sexual harassment toward them in 2016 and in 2018-2019.
Yet, Delgado didn't resign from Vibrant until mid-April 2021—shortly after allegations of Delgado's misconduct involving Easley and others were published in a local newspaper.
"It really is sad because everything that is in this lawsuit was 100-perecent preventable if somebody would have done something—or anything," Smith said. "But nobody did."
The Roys Report reached out to Vibrant for comment, but no one responded.
A Pattern of Covering for Abusive Pastors?
According to Smith, the recent lawsuits and other incidents at ARC churches reveal a pattern of covering for pastors guilty of sexual misconduct.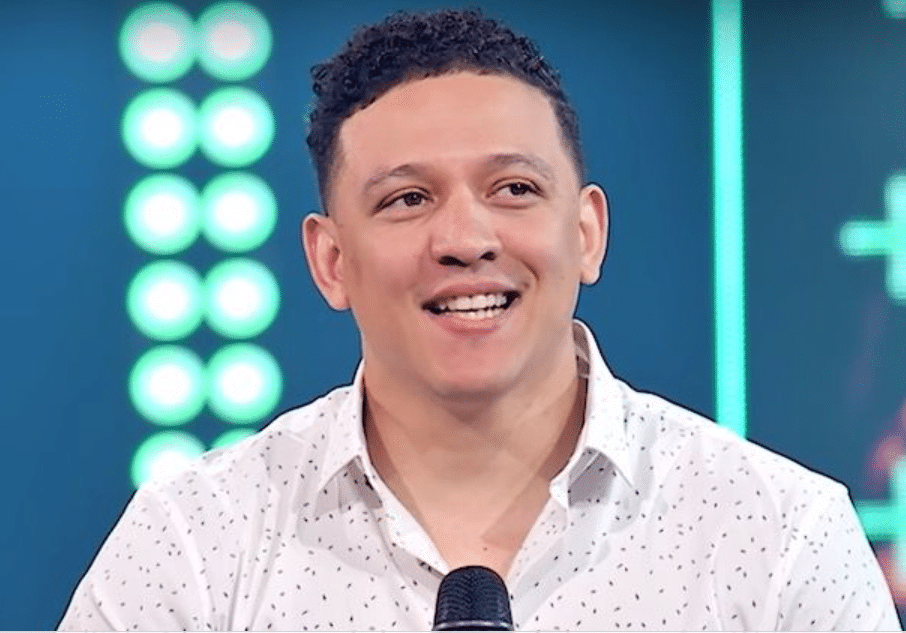 In addition to what happened with Mauney, Delgado, and Rizzo, an ARC member church—Church of the Highlands (COTH)—has also been embroiled in a scandal involving Micahn Carter.
In 2019, Carter left Together Church—a now-shuttered ARC member megachurch in Yakima, Washington—for undisclosed reasons. Soon after, Carter joined the staff at COTH. This past July, when allegations that Carter had sexually assaulted a woman at Together Church became public, COTH cut ties with him.
Reflecting on how ARC has allegedly protected, and in some cases redeployed abusive pastors, Smith said: "It looks like this is the pattern and practice that ARC and Dino (Rizzo) are engaged in . . . It's almost like this is a script on how they operate."
Smith said his firm is investigating ARC's relationship with Vibrant Church and may add more organizations to its suit.
Smith, who's a Southern Baptist, said he expects more victims of Delgado's to come forward and said he's passionate about arguing the victims' case in court.
"The church is the refuge and the Body of Christ," he said. "This is the last thing that should ever happen at a church. And so we're just hopeful—if anything comes out of this, it's that (abuse) has no place in the church. And the people that do these things, they will be held to account."
"Jane Doe" lawsuit vs. Newsound Church & ARC:
FILED Complaint – Jane Doe-37560_Newsound Church with Highlights

UPDATE: After this story published, Jason Doran, lead pastor of Motion Church, sent the following statement to The Roys Report: "In January of 2016, Joshua left TurningPoint to go work in church planting which is when I took over the church as pastor.  Since then neither he or his wife have had any association with the church.  His father remained on the board for several months after I took over before moving to FL. In 2017, we updated our bylaws with the IRS and with that the directors of the organization were updated. "