Paula White, the thrice married, prosperity preacher worth millions, who chairs Donald Trump's evangelical advisory board, was once considered a pariah by most all leading evangelical leaders.
Russell Moore, head of the Ethics and Religious Liberty Commission of the Southern Baptist Convention, said in 2017 that White is "a charlatan . . . recognized as a heretic by every orthodox Christian, of whatever tribe." And Michael Horton of Westminster Seminary accused White of teaching that everyone can be a "little god," and claiming that God came not to bring forgiveness of sins, but to "give us the power to claim prosperity."
Yet this same Paula White is now receiving endorsements from prominent Southern Baptist megachurch pastors—Jack Graham and Robert Jeffress—as well as Franklin Graham, head of the Billy Graham Evangelistic Association and Samaritan's Purse, and Jerry Falwell, Jr., president of Liberty University.
All four are endorsing White's new book, Something Greater: Finding Triumph Over Tragedy. Jack Graham calls his "good friend" Paula White's book "powerful" and adds, "I highly recommend it!"
Jeffress says the book is "wonderful" and urges people to read Something Greater and "give to anyone looking for hope!"
Franklin Graham encourages people to "check out" White's book, noting that she's lived an "interesting life." (see Update 2) That may be an understatement. White has been investigated by the Senate for her lavish lifestyle. And in addition to her three marriages, televangelist Benny Hinn admitted an "inappropriate relationship" with White in 2011.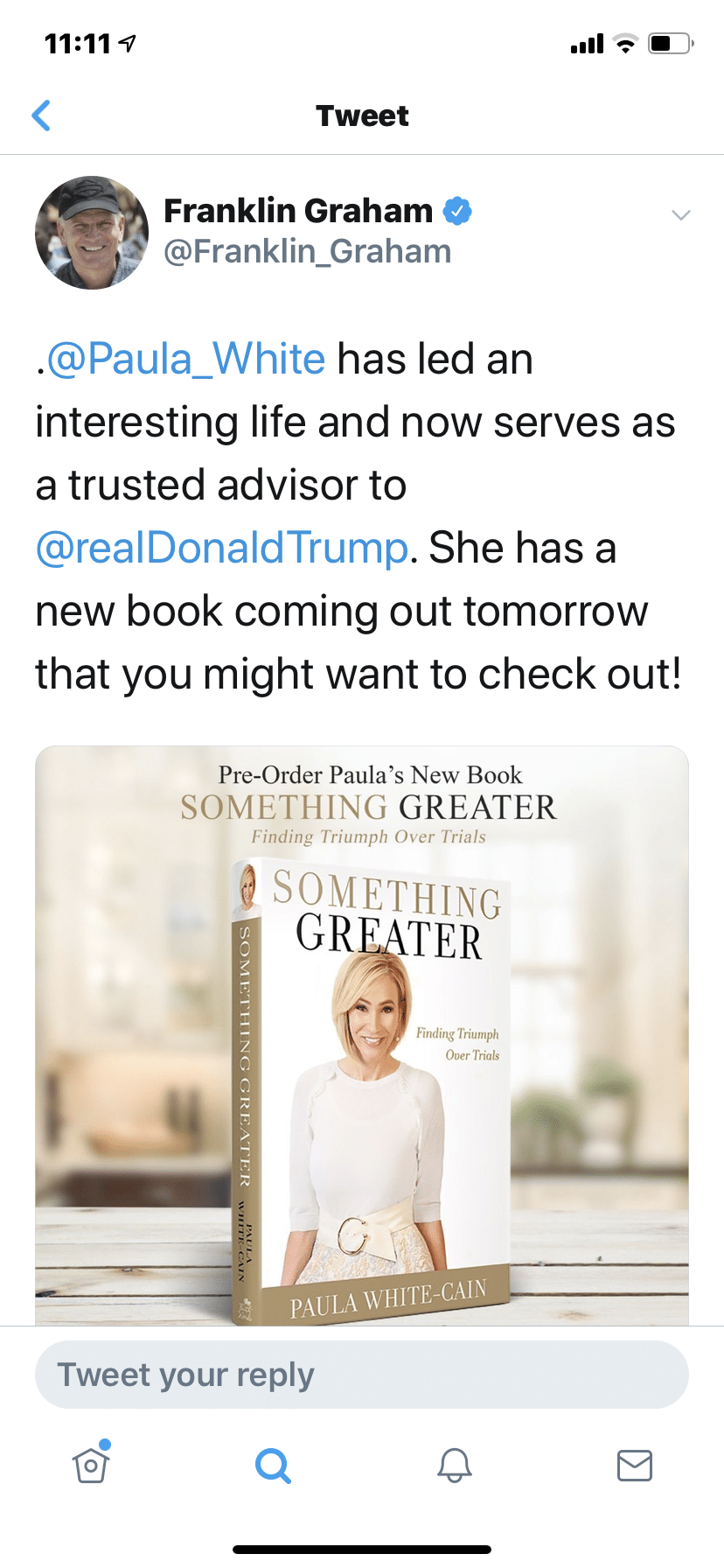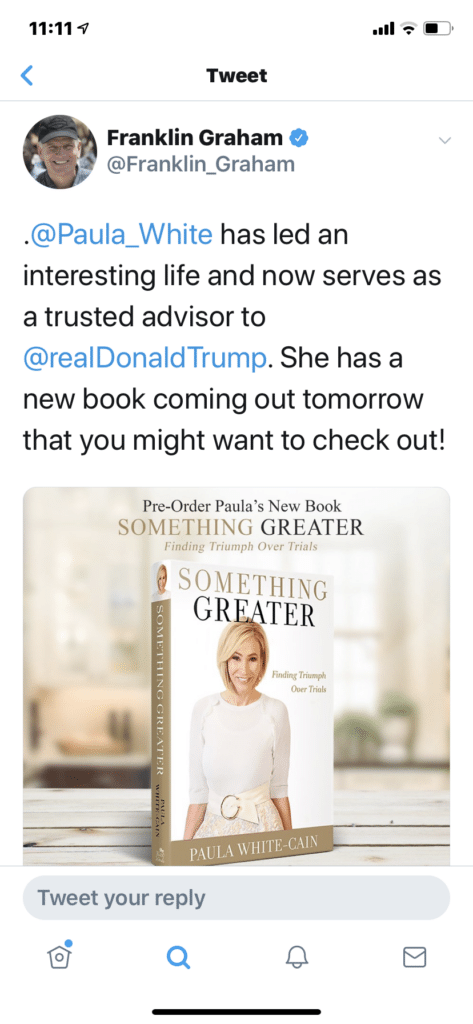 Falwell says White's book will be "an encouragement to so many" and urged people to pre-order it at a discount.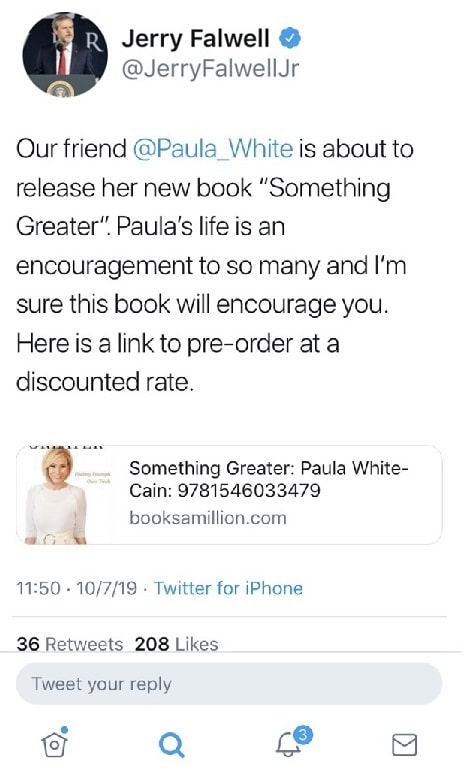 At time of publishing, White's book was ranked at Amazon as #11 in Religious Leader Biographies, #16 in Christian Women's Issues, and #17 in Christian Self Help.
UPDATE: Add Greg Laurie, senior pastor of Harvest Christian Fellowship, a multi-campus megachurch in California, to the list of prominent evangelical leaders endorsing White's book (see Update 2):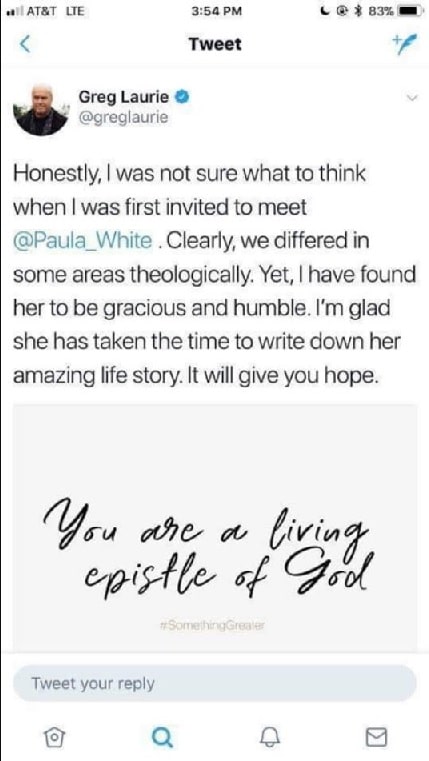 UPDATE 2: Both Greg Laurie and Franklin Graham have removed their tweets endorsing White's book.  I reached out to everyone except Laurie for comment. (Laurie removed his post before I had the chance to do that.) Graham's press person responded that he is not available for comment. Jeffress called me today and I will be posting his response on Thursday. The others have not yet responded.
UPDATE 3: Also appearing on the back cover of White's book are endorsements by Johnnie Moore who sits on the executive committee of the Board of Directors of the National Association of Evangelicals; Greg Laurie; and Dr. Jack & Deb Graham.