Christian rap artist and Reach Records founder Lecrae revealed recently that he lost a tour date after tweeting criticism of "gentrified, politicized, culturally exclusive" church culture.
Atlanta-based Lecrae Moore, who uses his first name as a performance moniker, tweeted last Tuesday: "Once upon a time I thought I was done with Christianity. But the reality was I was just done with the institutional, corporatized, gentrified, politicized, culturally exclusive version of it."
The statement from Lecrae came only two days after Reach had teased their nationwide "We Are Unashamed Tour" set for spring 2022.
One day after his initial tweet, Lecrae reposted it with a new message that stated: "Just lost a show because of this tweet. Point proven." He added: "Vulnerability gets people kicked out of exclusive tribes. Jesus welcomes the outcast and seeks to bring healing."
Vulnerability gets people kicked out of exclusive tribes. Jesus welcomes the outcast and seeks to bring healing.

— Lecrae (@lecrae) January 19, 2022
In a follow-up interview, Lecrae did not disclose the Christian-affiliated venue that cancelled. (Specific dates, locations, and artists have not yet been announced.) But he stated that other venues in the same area have reached out to book that city on the tour.
Give a gift of $25 or more to The Roys Report this month, and you will receive a copy of "I Can't Hear God Anymore: Life in A Dallas Cult" by Wendy Duncan. To donate, click here.

"I think people have a lot of assumptions about me," he told The Christian Post. "Really it's been rumors. (But) you can definitely reach out to me for clarification."
Lightning rod in Christian music
Lecrae, who has won two Grammy Awards for his rap albums and written two books about his Christian testimony—Unashamed (2016) and I Am Restored (2020)—has been no stranger to controversy.
In 2016, he signed with mainstream label Columbia Records and appeared the next summer at the BET Awards. He spoke in a podcast interview at the time of "turning (his) back on white evangelicalism."
That interview, in which Lecrae briefly referenced his friendship with theologian John Piper, prompted the elder pastor to write a post in defense of the rap artist. "Lecrae is not an adolescent," wrote Piper in 2017. "His faith is not secondhand (and) I am thankful for that."
Lecrae has continued to be vocal about racial injustice. His song "Deep End," released in 2020, addressed his approach to these issues. "I have found myself in immense pain over the past couple months from the effects of the pandemic to the perpetuation of injustice and racism in America," he said at the time.
In December 2020, Lecrae performed at a Georgia outdoor rally for two U.S. Senate candidates, Rev. Raphael Warnock and Jon Ossoff. He did not endorse either candidate but encouraged people to vote.
Many of his longtime fans viewed this performance as a betrayal, as Lecrae has long been open about his pro-life views. Both Georgia candidates, who went on to win their seats, are affiliated with the Democratic Party and known for their pro-choice stances.
Last March, Lecrae addressed this controversy when speaking on The Holy Post Podcast co-hosted by VeggieTales creator Phil Vischer.
The rap artist said that Atlanta Mayor Keisha Bottoms had invited him to perform at the Get Out the Early Vote Rally on December 14, 2020. "What was communicated to me was both candidates will be there," said Lecrae on the podcast. "Now, I'm thinking it's bipartisan—both candidates. I'm not thinking, 'Oh both Democratic candidates.' I didn't realize that."
For appearing at that event, Lecrae has faced vocal criticism from several conservative figures. Political activist Charlie Kirk, addressing a California church last year, said "In my personal opinion, (Lecrae) should never be allowed to perform at another church."
In his interview last week, Lecrae circled back to these criticisms. "I've never publicly supported any candidate," he said. "But whatever it may be, they look at anything I post as a confirmation of a rumor they've heard versus getting clarification from me."
As to Lecrae's tweet last week rejecting "institutional" Christianity, many observers viewed it as a response to his friend and past musical collaborator Brady "Phanatik" Goodwin. In a video posted last Sunday, Goodwin renounced his Christian faith.
The Roys Report contacted a representative for Lecrae but did not hear back by publication time.
Lecrae has grappled with the conversation around deconstruction for years. In December, he and label mate 1K Phew released an album entitled No Church In A While.
"There's lots of people who don't go for multiple reasons, and we just want to be a voice for those individuals," he said regarding church attendance. "It definitely doesn't mean we don't believe in church. We are just acknowledging the conversations that have been happening."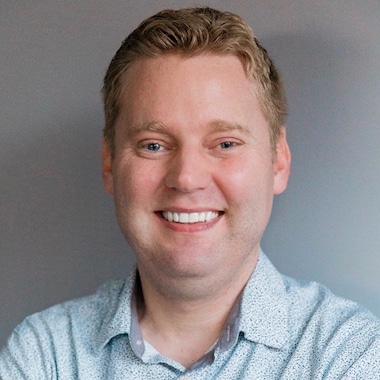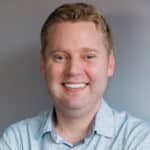 Freelance journalist Josh Shepherd writes on faith, culture, and public policy for several media outlets. He and his wife live in the Washington, D.C. area with their two children.