Sen. Brian Jones, a Republican state senator in California, has introduced legislation that would deem religious services an essential activity during any declared state of emergency.
The bill, known as the Religion is Essential Act, would require state and local governments to allow religious services to continue during an emergency.
It would prohibit government institutions from enforcing a health, safety, or occupancy requirement that "imposes a substantial burden on a religious service" during an emergency, according to language from the bill.
A religious organization, under the bill, would be allowed to file a claim for relief in an administrative or judicial proceeding if it has been subjected to "government overreach."
The California Family Council, the Capitol Resource Institute, and the Judeo-Christian Caucus are among groups listed as co-sponsoring the bill.
Give a gift of $25 or more to The Roys Report this month, and you will receive a copy of "Fractured Faith: Finding Your Way Back to God in an Age of Deconstruction" To donate, click here.
"Americans are guaranteed religious freedom and the right to congregate with fellow members at their chosen house of worship," Jones said in a statement.
Jones criticized Gov. Gavin Newsom as using COVID-19 as an excuse "to violate" the rights of California residents to congregate for worship.
This proposed piece of legislation comes days after a divided U.S. Supreme Court ruled on Feb. 5 that California could not forbid indoor church services because of the coronavirus pandemic. The ruling limits attendance to 25% of a building's capacity and restricts singing and chanting inside.
Chief Justice John Roberts wrote that "federal courts owe significant deference to politically accountable officials" when it comes to public health restrictions, but he said deference "has its limits."
Meanwhile, Justice Elena Kagan wrote in a dissent for herself, Justice Stephen Breyer and Justice Sonia Sotomayor that the court was "making a special exception for worship services" instead of treating them like other activities where large groups come together "in close proximity for extended periods of time."
Since the ruling, some religious leaders have opened their churches, mosques and temples to worshippers, but many others, including those hard-hit by the pandemic, are choosing to continue congregating outdoors and online.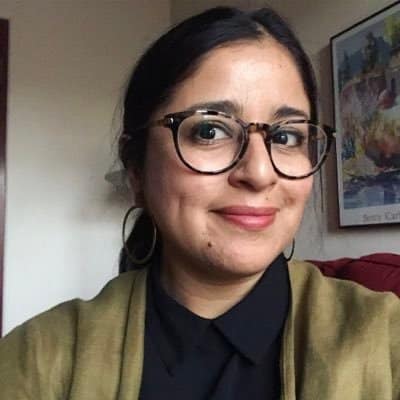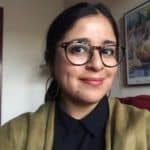 Alejandra Molina is a national reporter for Religion News Service based in Los Angeles, California.
The Associated Press also contributed to this report.