Liberty University removed a video of evangelical author and speaker, John Piper, from its website after the well-known pastor wrote a blog post that was seen as critical of President Donald Trump.
According to Christianity Today, Piper and Southern Baptist Convention President J.D. Greear recorded a video conversation with David Nasser, Liberty's senior vice president for spiritual development, in mid-October. The videos were posted online about a week later. 
The conversation was timed to coincide with the 20th anniversary of Piper's best-known book, "Don't Waste Your Life." Greear also has a new book out on a similar topic, called "What Are You Going to Do with Your Life?"
On Oct. 22, Piper posted an article that was critical of fellow evangelicals for overlooking sins like boastfulness, vulgarity, and sexual immorality while focusing on issues like abortion and "socialistic overreach."
The New Testament calls the former "deadly," argued Piper. 
Give a gift of $30 or more to The Roys Report this month, and you will receive a copy of "Wounded Workers: Recovering from Heartache in the Workplace and the Church" by Kirk Farnsworth. To donate, click here.
"To be more specific, they are sins that destroy people," he wrote. "They are not just deadly. They are deadly forever. They lead to eternal destruction."
Those comments led to pushback against the Piper video.
Lamb told Christianity Today the school's interim president Jerry Prevo, who attended the White House ceremony where now Associate Supreme Court Justice Amy Coney Barrett was announced as the nominee, told staff to take down the videos. Lamb, who declined a request for comment, told the evangelical magazine the videos had become "a controversy we did not seek out or desire."
In a statement, Greear told Christianity Today the conversation had focused on getting students involved in church planting and evangelicalism.
"Obviously, I am disappointed because the sole purpose of our conversation was to challenge Liberty students to consider how God wanted to use their lives in the Great Commission and to challenge them to give at least the 1st two years of their career to be a part of church plant in the U.S. or abroad," Greear said. "As followers of Jesus, mobilizing ourselves for the Great Commission is the most important thing for us to do, and our commitment to Jesus and his mission is something we can all be unified around."
News that the Piper and Greear videos had been removed came a day after the Liberty's board of trustees announced changes in the school's leadership model, including hiring a chancellor "to be the University's spiritual leader to ensure it is faithful to its Christian mission" and making sure convocation speakers fit the school's doctrinal statement. 
A video message from Republican Sen. Ted Cruz, a former Trump critic who later supported the president, remains on the Liberty convocation website as well as comments encouraging students to vote and to pray for the nation's leaders.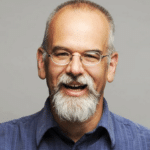 Bob Smietana is a national reporter for Religion News Service.