A public policy group that operates as part of Liberty University has apologized on Twitter for "misrepresenting" popular author and former Liberty professor Karen Swallow Prior in a blog post. The center has not, however, noted any of its edits or corrections in the actual post.
Published last Friday by Standing for Freedom Center (formerly the Falkirk Center), the original article labeled Prior, now a professor at Southeastern Baptist Theological Seminary, as a "progressive" and an "elite evangelical." And it criticized both Prior and VeggieTales creator Phil Vischer for a podcast in which both discussed the political differences between counties with Cracker Barrels versus those with Whole Foods.
"You see, commentators like Vischer and Prior are operating within the parameters set by cultural progressives . . ." wrote Freedom Center contributor and former member of the Trump administration, William Wolfe. "Thus, they see 'conservative Christians' — the type that live near a Cracker Barrel and actually eat there too — not as those simply trying to maintain a faithful, biblical ethic in an increasingly secular and maddening world, but rather as 'change-resistant' fundamentalists who refuse to get with the times, march in a BLM rally, soften their stance on abortion, and get in line at the nearest Whole Foods."
Prior, known for expressing her pro-life convictions, tweeted her disgust with Wolfe's article on Saturday, which sparked virulent backlash.
"I invested 21 years of my life at @LibertyU, loving and serving with all my heart and soul and seeking only the best for it," Prior tweeted. "I still do. In return, I am attacked and misrepresented as a liberal progressive by @JerryPrevoLU's @freedomcenterlu. Disgusting."
Give a gift of $30 or more to The Roys Report this month, and you will receive a copy of "The Ballot and the Bible" by Kaitlyn Schiess. To donate, click here.
On Saturday, the Freedom Center expunged about 200 words from its blog post and dropped Prior's name from the sentence about "commentators . . . operating within the parameters set by cultural progressives."
John Wesley Reid, managing editor at Standing for Freedom Center, also tweeted that the article reflected "a failure on (the) part of our editorial work"—specifically in categorizing Prior as a "progressive Christian," which Reid noted "is simply not accurate."
As the managing editor for the @freedomcenterlu, I need to do something today that I really don't like to do: tweet. Really, I can't stand Twitter. But more importantly, I want to acknowledge a failure on part of our editorial work and, by all extensions, a failure on my part.

— John Wesley Reid (@johnwesleyreid) October 30, 2021
Reid added: "A common view of KSP is based on a reputation that conservatives curated of her: that she's a liberal . . . What is a Progressive Christian? Largely, PC's deny scriptural inerrancy, affirm LGBT as biblical, support BLM (org), abortion, & modern feminism. But Dr. Prior has publicly set herself apart from the aforementioned and has done more to combat abortion than most in the GOP."
Reid, however, said he stood by the article's message and did not retract any comments about Vischer. Though Vischer opposes abortion, he challenges whether abortion should be the one issue that determines how Christians should vote.
In response to Reid, Prior tweeted, "I'm thankful for the sharpening and honest conversations I've had today with @johnwesleyreid and others responsible for misrepresenting me in the article under discussion. I'm grateful for John's humility here and the steps he took to make things right—and for our friendship."
However, Prior argued that even the edited blog post still contains "ridiculous, unfounded, and polarizing accusations."
Others watching the public kerfuffle tweeted their views, as well.
"Whatever your social or political convictions, maligning another Christ-follower to make a point might advance your cause, but it won't advance the Kingdom," tweeted Katie McCoy, director of Women's Ministry at the Baptist General Convention of Texas.
Jacob Denhollander, husband of abuse victims' advocate, Rachael Denhollander, and a Ph.D. student at The Southern Baptist Theological Seminary, replied to Reid's thread, noting that stealth-editing the blog post violates journalistic standards.
I'm glad you edited it to remove the untrue statements about Dr. Prior, and for saying so publicly; however, isn't it journalistic standard to note edits at the end of the article itself, rather than only on an unofficial Twitter thread no one will see?

— Jacob Denhollander (@JJ_Denhollander) October 30, 2021
The Roys Report reached out to Standing for Freedom Center Executive Director Ryan Helfenbein for comment about the controversy, but he did not reply.
Undefined terms, broad accusations
Wolfe's blog post, titled "Cracker Barrel Christians vs. Elite Evangelicals," centers on an oft-cited analysis of voting patterns originally compiled by The Cook Political Report. In it, political analyst Dave Wasserman shows how U.S. counties with a Cracker Barrel lean Republican and counties with a Whole Foods Market lean Democratic.
The Freedom Center post recast these voting patterns in moral terms. "The Apostle Paul wasn't ashamed to associate with the lowly, and thus neither am I," writes Wolfe, referring to Cracker Barrel patrons.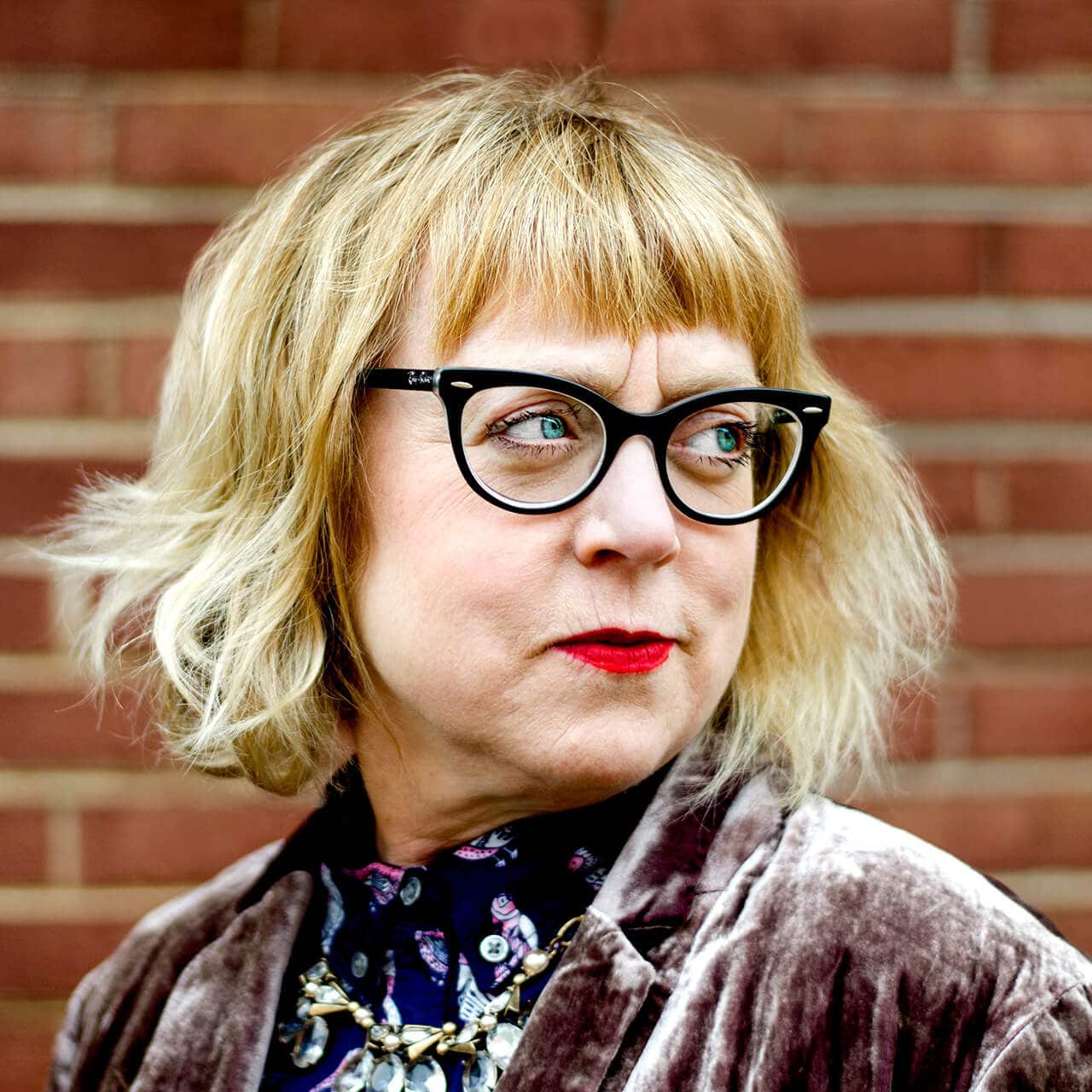 Both the original and edited versions of the post criticize what is called a "left-leaning woke Christian agenda," though the term is not defined.
In a descriptive phrase edited out, Wolfe originally wrote: "Cracker Barrel Christians know that transgenderism is a mental disorder and that abortion is always wrong. That white supremacy isn't a real threat to our nation in 2021."
Following the original post, several pastors and Liberty alumni objected to the Freedom Center mischaracterizing those who don't always agree with the GOP, while ignoring the current scandal at Liberty concerning its handling of sex abuse victims.
Scott Douglas, senior pastor of Emmanuel Baptist Church in Parrish, Florida, tweeted: "Unfortunately, the last few years at Liberty make none of this surprising. Anyone not towing a partisan line is viewed as an enemy of the faith while power brokers at LU continue to malign sexual abuse victims."
Similarly, Marybeth Baggett, a former Liberty professor who's now at Houston Baptist University, tweeted: "How admin treats faculty, let alone students & staff, is despicable. This article certainly reflects that. @KSPrior still has lots of good will among folks on the inside, more so than @JerryPrevoLU I bet."
How admin treats faculty, let alone students & staff, is despicable. This article certainly reflects that. @KSPrior still has lots of good will among folks on the inside, more so than @JerryPrevoLU I bet.

Leadership, he must know, is about much more than controlling paychecks.

— Marybeth Davis Baggett (@mbdbaggett) October 30, 2021
Principles or politics?
Founded as the Falkirk Center by disgraced former Liberty president Jerry Falwell and conservative commentator Charlie Kirk in 2019, the public policy group was recently renamed as the Standing for Freedom Center.
Neither co-founder is currently affiliated with the group.
The center, which falls under the 501(c)3 nonprofit designation of the university, bills itself as a think tank upholding "Christian faith" and "America's Constitution." Over the past two years, it has been distinguished as a hub of the pro-Trump evangelical movement.
Former Trump aide Sebastian Gorka and former Trump lawyer Jenna Ellis have been recently affiliated with the Freedom Center. Currently, the center lists former Trump administration Secretary of State Mike Pompeo as a fellow alongside radio host Eric Metaxas who co-authored the children's book, Donald Drains the Swamp.
In recent weeks, former Liberty University spokesman Scott Lamb was fired following an October 4 meeting with Liberty president Jerry Prevo in which the mission and purpose of SFFC was discussed. Lamb alleges that he confronted Prevo about seeking to use the center to "get people elected," which would be unlawful for a nonprofit group.
Lamb filed a whistleblower lawsuit against the university on October 25, specifically regarding the university's mishandling of Title IX sexual misconduct allegations and also citing the potential legal violations if the Standing for Freedom Center were involved in partisan electioneering.
The Roys Report has reached out to Liberty representatives multiple times over the past week, but has not heard back.
Note: This post has been updated to accurately reflect the legal designation of the center.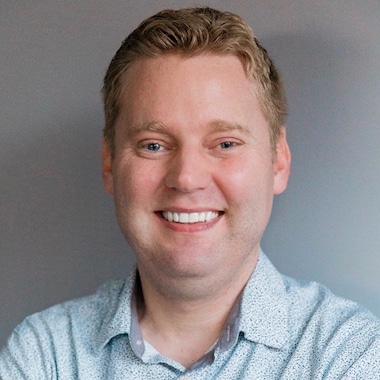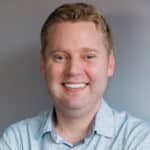 Freelance journalist Josh Shepherd writes on faith, culture, and public policy for several media outlets. He and his wife live in the Washington, D.C. area with their two children.