The son of former Liberty University President Jerry Falwell Jr. has left the school just eight months after his father resigned in the wake of scandal.
A spokesman for Liberty confirmed the news that Jerry "Trey" Falwell III—Jerry Falwell, Jr's oldest son—was no longer employed as Liberty's vice president of university operations. The news was first reported yesterday by Politico. 
The departure comes after Falwell Jr. resigned as president of the school in the wake of controversial posts on social media and allegations he and his wife, Becki Falwell, had a yearslong sexual relationship with a business associate — allegations the former president has disputed.
One of Falwell Jr.'s controversial posts from last summer included a video of several members of the Falwell family dressed up as characters in the raunchy Canadian TV series Trailer Park Boys. In the video, which has since been removed, Trey Falwell appears as "Randy," a former male prostitute in Trailer Park Boys (TPB), who has an on-and-off gay relationship with another TPB character.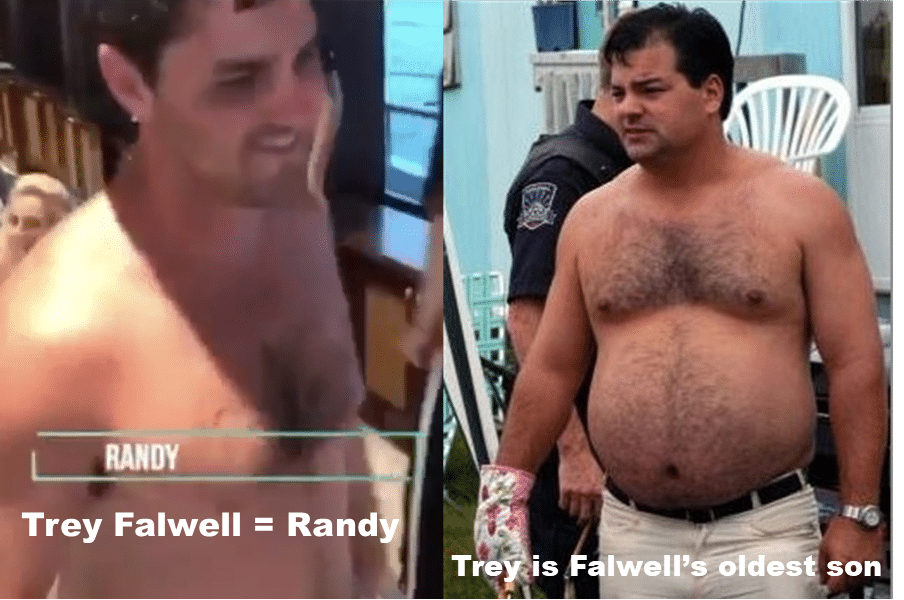 Trey also owns the Alton Hostel, which Trey and his father formerly co-owned with Giancarlo Granda—the man at the center of the sexual scandal with Falwell Jr. and his wife, Becki Falwell.
Give a gift of $30 or more to The Roys Report this month, and you will receive a copy of "Wounded Workers: Recovering from Heartache in the Workplace and the Church" by Kirk Farnsworth. To donate, click here.
Recently, Falwell Jr. has reappeared on social media, as well as on Liberty's campus.
The elder Falwell posted on Instagram last week that he had gotten the first shot of Moderna's vaccine for COVID-19 (while taking a shot of a different kind at Virginia's governor). He also posted photos from a Liberty lacrosse game and shared the reason he has "been so 'absent' from LU" is because he has been suffering from clots in his lungs.
"I didn't even have the strength to go on TV to refute lies in the press," Falwell Jr. posted.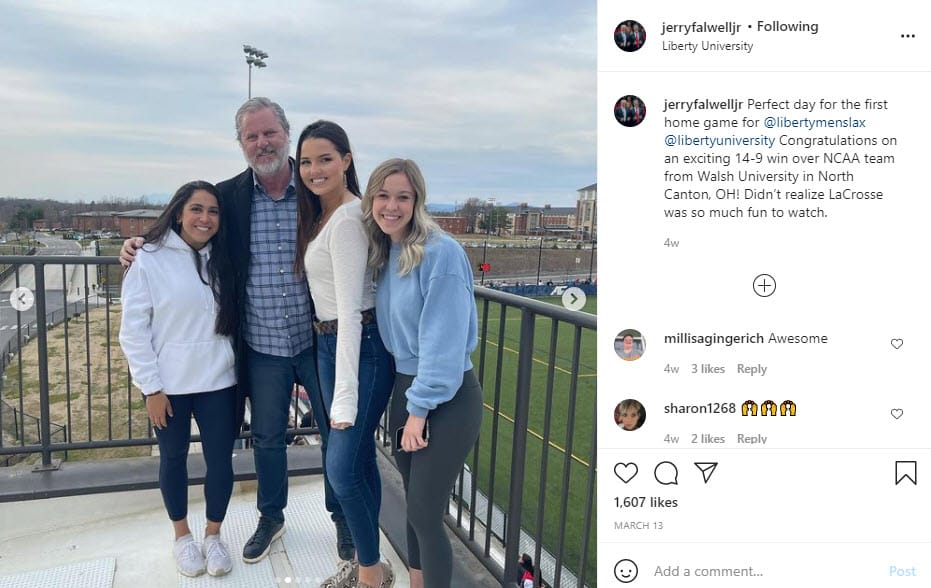 The news about Trey Falwell is but the latest in a series of shake-ups involving prominent Liberty officials.
Less than a week ago, Liberty announced that Jonathan Falwell, senior pastor of Thomas Road Baptist Church and Falwell Jr.'s brother, will replace David Nasser as the university's campus pastor at the end of the current school semester. 
In addition, Charlie Kirk, a conservative activist who co-founded Liberty's politically minded think tank known as the Falkirk Center with Falwell Jr., also quietly ended his affiliation with the school in March. With both Falwell Jr. and Kirk out, the center changed its name to the Standing for Freedom Center. 
Other members of the Falwell family are also employed by the school, but Liberty declined to comment on their employment status to Politico, saying officials "do not answer questions about personnel."
Religion News Service reporters Emily McFarlan Miller and Jack Jenkins also contributed to this report.