Loretta Lynn, the country music superstar whose autobiography "Coal Miner's Daughter" recounted her baptism and ties to the evangelical church, has died. She was 90.
"Our precious mom, Loretta Lynn, passed away peacefully this morning, October 4th, in her sleep at home in her beloved ranch in Hurricane Mills," her family said in a statement posted on Twitter.
In her 1976 autobiography, Loretta Lynn, then 44, reflected on her "funny beliefs," which she said sometimes mixed religion and superstition.
"I'm trying to lead a good Christian life, especially since I got baptized two years ago," she wrote. "So there ain't too much spicy to tell about me — just the truth."
Elsewhere in the book, she proclaimed, "Nobody's perfect. The only one that ever was, was crucified."
Give a gift of $25 or more to The Roys Report this month, and you will receive a copy of "I Can't Hear God Anymore: Life in A Dallas Cult" by Wendy Duncan. To donate, click here.

Lynn grew up in the coal-mining community of Butcher Holler, Ky., also known as Butcher Hollow. 
She attended church on Sundays and listened to preacher Elzie Banks "tell us about God and the devil."
"I believed it all, but for some reason, I was never baptized," she said. "After I started in music, I got away from going to church and reading the Bible. I believe I was living the way God meant me to, but I wasn't giving God the right attention."
But then her band member John Thornhill, twin brother of her band leader Dave Thornhill, was baptized. 
John Thornhill stopped drinking and staying out late. He began praying whenever he got the chance. He bought grape juice and crackers for the Lord's Supper on Sundays. 
For about a year, Lynn studied the Bible with John Thornhill and — sometimes — argued over the Scriptures in the back of her bus.
Eventually, the country star decided to be baptized.
"I was real nervous because the Bible says you have to be immersed, and like I've said so many times, I'm scared to death of water," Lynn wrote.
"I've tried to keep up my religion since then," she said in the 1976 book. "I can't get to church most Sundays because of my traveling, but I'll read the Bible whenever I can.
"I want to make another religious album someday, but it will have to be without instruments. The Church of Christ feels you should make music in your hearts, but they're against instruments for religious music."
Terry Rush, retired minister for the Memorial Drive Church of Christ in Tulsa, Okla., went to see his friend Dave Thornhill before one of Lynn's concerts in the 1980s.
Dave Thornhill introduced Rush to Lynn, and the preacher and the singer became close friends, Rush said in a 2021 interview with The Christian Chronicle.
"She just adopted me because I was a preacher in the Church of Christ," said Rush, who for many years directed the now-defunct Tulsa Workshop, originally known as the "International Soul Winning Workshop." "I ended up going out to her farm in Tennessee and meeting her husband.
"The neat thing," he added, "is that she really was serious about her faith and a devout member of the church."
Rush posted this tribute on his Facebook page after learning of Lynn's death:
THE PASSING OF LORETTA LYNN

Loretta Lynn was a very kind and gentle lady. While fame was hers in abundance, she maintained a consistently beautiful spirit of humility.

We were good friends. Loretta would ask me to meet with her between shows at Branson. In between shows, we would sit backstage and visit up a storm. Too, she would invite me to her house when I would be scheduled to speak in Nashville.

Her life was a mixture of fame coupled with hardship. In the midst of both extremes, her faith in God was strong. She blessed people world-wide via her talent and her attentive compassion.

Loretta's reach was far beyond her imagination; yet she maintained her ability to do life as the Coal Miner's Daughter.

Rest In Peace my friend.
This story was originally published by The Christian Chronicle.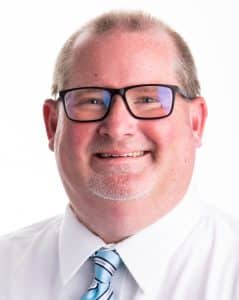 Bobby Ross Jr. is a columnist for Religion Unplugged and editor-in-chief of The Christian Chronicle. A former religion writer for The Associated Press and The Oklahoman, Ross has reported from all 50 states and 15 nations. He has covered religion since 1999.