The pastor of a Pentecostal church in Louisiana, who's already been charged with having sex with a minor, has been re-arrested now that another victim has come forward.
Louisiana State Police say they first arrested Pastor Milton Martin III, 56, on March 8, after a four-month investigation determined that Martin had sexual relations with a juvenile, aged 14-17, multiple times from 2010—2013. At that time, Martin turned himself into police and was charged with felony sexual battery and carnal knowledge of a juvenile.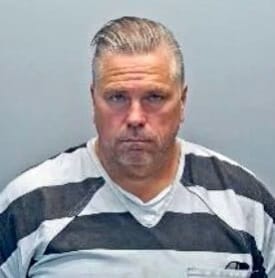 Since that arrest, police say they were made aware of a second victim. Their continued investigation found that Martin had sexual relations with a 14-year-old in 1991, police said in a statement. After police obtained another arrest warrant, Martin turned himself in again and was booked into the St. Bernard Parish Correctional Center for indecent behavior with juveniles.
The police statement did not name the church Martin pastored. But The Roys Report (TRR) found a church bulletin online naming Martin as the pastor of First Pentecostal Church of Chalmette. A Facebook post from 2019 also identifies Martin as the pastor of the church, as does a tweet from 2022.
Pastor Otto Martin and his church is delivering 400-500 meals to those impacted by the tornado.

Pastor Martin: "I prefer a 🌀 over a 🌪"

He went on to say "St. Bernard Parrish takes care of their own and doesn't wait for outside help."

I agree #LAstrong@foxweather @FoxNews pic.twitter.com/JKaijdyevw

— 🏂 Steve Bender🏌🏼‍♂️ (@SteveBenderWx) March 24, 2022
TRR reached out to First Pentecostal Church of Chalmette for comment but did not immediately hear back.
Give a gift of $30 or more to The Roys Report this month, and you will receive a copy of "I Didn't Survive: Emerging Whole After Deception, Persecution, and Hidden Abuse" by Naghmeh Abedini Panahi. To donate, click here.
Police say their investigation is active and ongoing and additional charges may be coming.
Anyone with information is encouraged to contact the Louisiana State Police Special Victims Unit at 504-310-7011.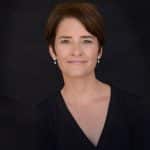 Julie Roys is a veteran investigative reporter and founder of The Roys Report. She also previously hosted a national talk show on the Moody Radio Network, called Up for Debate, and has worked as a TV reporter for a CBS affiliate. Her articles have appeared in numerous periodicals.