A year after announcing the end of her 29-year marriage due to her husband's infidelity, Proverbs 31 Ministries founder Lysa TerKeurst says her life is "full and joyful" and "I'm more grateful than I've ever been."
In an Instagram post Tuesday that went viral, TerKeurst wrote, "Two years of healing. Two years of focusing on my own health. Two years of learning how to sit in the quiet with myself and be okay. Two years of believing God for goodness even when things felt not good at all. Two years of learning to go home to an empty house and counting the blessings that are still abundant."
TerKeurst announced her impending divorce on social media last January. Three years prior to the announcement, the couple had renewed their vows after what TerKeurst termed a "painful separation."
But, after discovering her husband had broken these vows, TerKeurst wrote she now believed the "wisest (and hardest) choice" was to stop fighting to save her marriage and "accept reality."
"Over the past several years, I have fought really hard to not just save my marriage, but to survive the devastation of what consistent deception of one spouse does to the other," she wrote. ". . . I've had to learn the hard way there's a big difference between mistakes (which we all make) and chosen patterns of behavior that dishonor God and the biblical covenant of marriage."
A month after TerKeurst filed for divorce, her husband, Art TerKeurst, filed a response, requesting he be granted post-separation support and alimony, MinistryWatch reported. He also reportedly said he was dependent on his wife for "maintenance and support" and requested an equitable division of property and damages.
According to IRS 990 filings by Proverbs 31, the ministry has more than $6 million in assets, and in 2020, paid Lysa TerKeurst about $289,000 in total compensation.
Art TerKeurst also asked in the filing that the court rescind a post-nuptial agreement he and Lysa signed.
Art TerKeurst claimed in the filing that he had signed the post-nuptial agreement under duress when he was suicidal and about to enter a treatment facility for alcoholism. He added that he had "been a faithful and dutiful spouse," and that the couple's renewal of vows marked a "fresh start" that invalidated the post-nuptial agreement.
Lysa TerKeurst responded in a filing that her husband's request should be denied because he engaged in "illicit sexual behavior." The court filings contained text messages between Art and a woman Art allegedly had met on SugarDaddy.com, MinistryWatch reported.
Art reportedly spent at least $118,000 of the family's money on the relationship with his mistress, including paying for her to move from Atlanta, Georgia, to Charlotte, North Carolina, where Art lived, and buying her a "pre-engagement" ring.
Last April, Lysa TerKuerst wrote in an Instagram post, "No more. No more devastation. No more betrayal. No more being lied to. No more."
She added that sometimes "no more" means implementing "good boundaries that will help hold each person accountable to healthier patterns." It also means "acknowledging a heartbreaking reality that wise counsel has helped you see is no longer sustainable."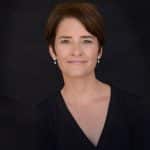 Julie Roys is a veteran investigative reporter and founder of The Roys Report. Before that, she hosted a national talk show on the Moody Radio Network, called Up for Debate. She's also worked as a TV reporter for a CBS affiliate, a newswriter for WGN-TV and Fox News Chicago, and has published articles in numerous periodicals.