Former celebrity pastor, James MacDonald, has been fired. His sins have been splashed on national headlines. Every elder and senior leader at Harvest Bible Chapel (HBC) has resigned. And the church is scrambling to stay afloat.
But it all could have been prevented.
That's according Ryan Mahoney and Scott Bryant, authors of The Elephant's Debt (TED), a blog critical of Harvest and MacDonald.
The two revealed on my radio show last Saturday that in 2012, when they launched TED, they sent emails to prominent evangelical leaders and pastors, urging the leaders to visit TED and then use their influence to expose wrongdoing at Harvest.
Only two leaders responded to the email (posted below). One was Matt Chandler, lead pastor at The Village Church and president of the Acts 29 Network.  Instead of offering help, Chandler said he would do all he could to oppose what Mahoney and Bryant were doing.
Give a gift of $30 or more to The Roys Report this month, and you will receive a copy of "Wounded Faith," edited by Rev. Dr. Neil Damgaard. To donate, click here.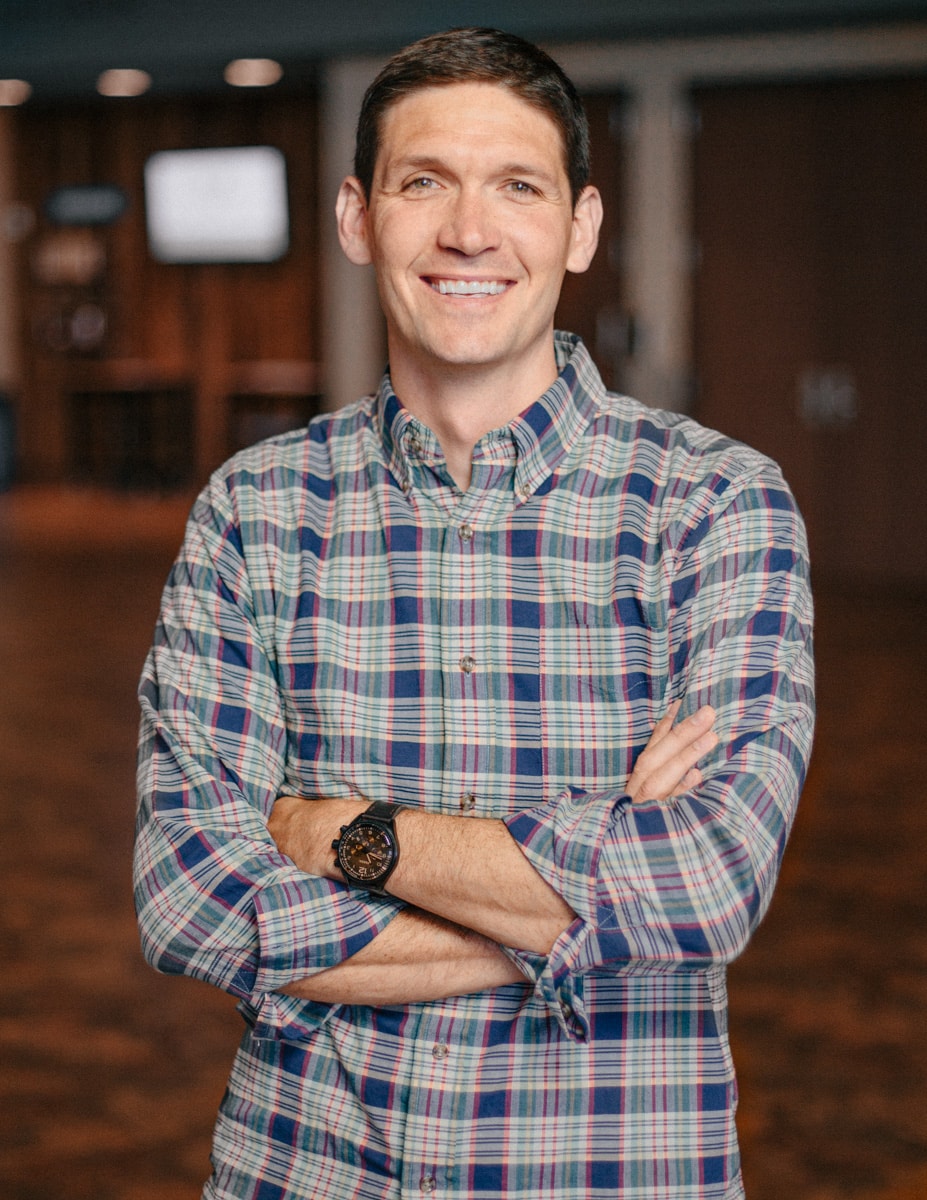 "I might not agree with decisions made by James or the elders at HBC," Chandler wrote, "but I have no intention of drawing any attention to your blog and if I can in any way deflect others from giving it 'coverage' I will use my influence to that end." Chandler said he believed the blog was "unhelpful and maybe even harmful," and added, "This will not lead to repentance, this will only serve to push people to the fringes where helpful discourse is impossible and ignorance and aggression will take over the conversation."
I requested an interview with Chandler to discuss his response in 2012. He responded via email with the following statement:
Thanks for the opportunity to respond to your request. I went back and reread the email I sent in 2012. Reading the quote in context, my hope at the time was to see a best case scenario of a local church exercising healthy accountability. In hindsight, I was naive to James' dysfunction and the brokenness of the whole situation. I am hopeful for light to continue to shine in dark places and am thankful for your work.
The only evangelical leader who responded positively to Mahoney and Bryant was Scot McKnight, a prominent evangelical speaker, writer and professor of New Testament at Northern Seminary. Bryant said McKnight briefly mentioned TED in a "Weekly Meanderings" post on his Jesus Creed blog.
Bryant and Mahoney said they can't say definitively which leaders and pastors received the emails because they've lost records of some past emails. However, the two said some of the other recipients were leaders in The Gospel Coalition, a network of Reformed churches and pastors. Others were simply megachurch pastors known to have a relationship with MacDonald.
"Scot McKnight was the only one who stood with us," Bryant said, noting that the blog got a brief bump in traffic from people migrating from Jesus Creed. "(Sending the emails) was an honest attempt to reach out to (the leaders) in the hopes that they would reach out to (MacDonald) and he would repent, and they would walk him through that," he added.
Sadly, that never happened.
Yet Bryant and Mahoney said they weren't surprised by the negative response. The night before publishing, Bryant said he looked at Mahoney and said, "You know we can't win, right? There is no win here. This is just going to be—we're going to walk onto the field and we're going to get slaughtered."
"You know we can't win, right? There is no win here. This is just going to be—we're going to walk onto the field and we're going to get slaughtered."
And that's essentially what happened. That is until this past February, when the wrongdoing became so great, and so public, that Harvest finally
fired
MacDonald.
But for six years, Bryant and Mahoney maintained the blog. And Harvest and MacDonald maligned them. Practically everyone I interviewed during my investigation of Harvest said church leaders told them that TED was full of lies and that Bryant and Mahoney were malcontents who were sowing discord.
And in the larger evangelical community, almost no one came to TED's defense. Christian media largely ignored TED and the problems at Harvest. The only exception was WORLD Magazine, which ran an article in 2013 after MacDonald was caught gambling, and Harvest excommunicated some former elders.
MacDonald, on the other hand, continued to enjoy broad acceptance in the evangelical community, speaking at conferences, broadcasting on Christian radio, and publishing books with evangelical publishers.
How Much Did They Know?
In some ways, Mahoney and Bryant say it's understandable that only one evangelical leader supported them. "We were nobodies," Bryant said. "Two nobodies send you an email and say, 'Hey Matt (Chandler), there's all these problems at Harvest.' . . . And Matt says, 'I'm not going to tear down a ministry based on two guys I don't know.' There's a sympathetic read to it and I hear that."
On the other hand, both Bryant and Mahoney argued that there was too much evidence posted to TED, even in 2012, to dismiss it.
Using the Wayback Machine, I was able to access the homepage for TED that was linked in TED's 2012 email. On the page, the authors disclosed that Harvest was about $65 million in debt. They also revealed that MacDonald had invited Bishop T.D. Jakes, a prosperity preacher "historically linked" to a heretical theology called modalism, to speak at the Elephant Room 2, a conference hosted by MacDonald.
The TED authors also reported that Harvest was paying MacDonald more than $500,000/year in salary and that MacDonald lived in a $1.9 million estate. They also explained that MacDonald had reorganized the elder board to shift power away from the board and to himself.
The website also included a tab called "The Void," listing 18 "highly influential" staff who had left Harvest. These included Joe Stowell III, former teaching pastor at Harvest, and previous president of the Moody Bible Institute. Also listed in The Void were Stowell's two sons—Joe Stowell IV, former executive pastor at Harvest, and Matt Stowell, former worship director at Harvest— as well as Dave Corning, who served as chairman of Harvest's board for more than 20 years.
In addition, Bryant said sometime in the several months before TED launched, he had an extended conversation about MacDonald and Harvest with someone he identified as a "senior leader in The Gospel Coalition (TGC)." (Chandler is an author at TGC, but not in leadership there.)
Bryant said the leader from TGC told him that MacDonald did not resign; he was pushed out of TGC and theology was "the least of our concerns."
Less than a year before TED's launch, MacDonald abruptly resigned from TGC in the wake of the controversy over T.D. Jakes' appearance at the Elephant Room II. At the time, MacDonald said he
resigned
because of "methodological differences" with TGC. But Bryant said the leader from TGC told him that MacDonald did not resign; he was pushed out of TGC and theology was "the least of our concerns."
So reportedly, top leadership at TGC recognized serious issues with MacDonald in 2012, but kept it quiet.
I emailed the two founders of TGC for comment—D.A. Carson, who's now president of TGC, and Tim Keller, vice president of TGC. Carson is out of the country at a conference and did not respond to my email. Similarly, Keller's staff said he is out of the office until mid-August and is not available for an interview.
 Blogs & the Machine
When I asked Bryant and Mahoney about their initial reaction to the lack of support from evangelical leaders, Bryant said, "I don't remember having much of an emotional response. . . . But I remember saying with Ryan, 'We've come up against something even larger than Harvest."
For the past couple years, I've written extensively about the evangelical "celebrity machine" or "industrial complex"—the network of Christian media, ministries, megachurches, and celebrities, who support and protect each other. Bloggers threaten this machine. So the machine hates bloggers.
Bloggers threaten this machine. So the machine hates bloggers.
I saw this machine in operation when I
blew the whistle
on the Moody Bible Institute. I also felt the force of this machine when I reported on MacDonald and Harvest, as did Mahoney and Bryant.
I still feel it.
Just this week, Craig Parshall, general counsel for the National Religious Broadcasters (NRB), was asked by a Christian Post reporter to comment on my story about NRB being on the brink of bankruptcy. Rather than addressing the facts in my article, Parshall resorted to an ad hominem attack on bloggers.
"Because the internet is filled with bloggers citing 'facts' that can be inaccurate, outdated, misleading (or even defamatory)," Parshall said, "the National Religious Broadcasters association practices restraint in responding to blog posts."
On one hand Parshall is right. Some blogs are inaccurate and misleading. But some (and I would argue this one) have proven factual and truthful over time. And to reject blogs out-of-hand reveals a regrettable bias.
Chandler may have been naïve in 2012. But he also mimicked the establishment's hatred and disparagement of blogs during the Elephant Room II conference in January 2012.
During the conference, Perry Noble, former pastor of NewSpring Church, asserted that pastors and elders should be the ones calling out doctrinal error, adding, "I don't think God raised up internet bloggers to call out wolves who have an opinion . . ."
"Hey, no fan of internet bloggers in here," Chandler interjected.
"Ya, you can't fight for those guys," MacDonald said. "Nobody's fighting for that."
Then Chandler offered the final jab: "No fan in here . . . of anyone that lives with his mom." 
Video of Elephant Room II discussion of Blogs (Editorial comment in video is not by me):
I'm heartened that Chandler may be changing his tune. But I am underwhelmed by his response. The failure by Chandler and his unnamed colleagues left thousands at the mercy of a vicious wolf, including Mahoney and Bryant. These leaders should be cut to the heart right now and asking these men and others hurt by Harvest for forgiveness.
Christian leaders are supposed to protect the vulnerable, not aid and abet the abusers. Yet sadly, those who do the former seem to be the exception, not the rule. In addition to the national leaders who turned their backs on Mahoney and Bryant, a local church told these men six years ago that they needed to either take down their blog or leave the church. Thank God, Mahoney and Bryant chose to leave the church.
Mahoney told me this week that had he not gone to seminary and studied the history of theology, "these sorts of men would lead me to a place where I don't know that I would have the tools to still believe. . . . The story of the church is a story of unending reformation movements. We keep getting it wrong again and again. Why should I expect that in the 21st Century, we'd get it right?"
"I don't know where my kids come out of this . . . All of them know of church as a place that protects wicked men."
Bryant said his greatest concern is for his kids. "I don't know where my kids come out of this," he said. "All of them know of church as a place that protects wicked men."
That comment made me cry.
Though my children are older than Bryant's, I have the same concern. One of my sons admitted to me this week that he's having trouble finding a church in the city to which he moved six months ago. He's seen what's transpired in my life the past 18 months. Plus, he's seen Christian leaders behave badly at other ministries during his college years. I'm sad I've had to talk to him about how to spot wolves among the sheep.
But as Mahoney said, this is an age-old problem. I'm just hoping the evangelical community is finally ready to own the problem and talk seriously about reform. 
Below are the 2012 email communications between the TED authors and Matt Chandler:
ChandlerTEDEmails