Embattled megachurch pastor Matt Chandler has signaled his imminent return to ministry at The Village Church (TVC) in Flower Mound, Texas.
In an Instagram post yesterday, Chandler wrote, "I am eager to return to @tvcfm soon and am grateful for a family of faith that have loved me and @laurenchandler so deeply in this season. . . . Eager to see what the Lord has for us in the next 15-20 years! #grace #family."
In August, a tearful Chandler confessed an inappropriate online relationship with a woman other than his wife and told his congregation he would be taking a leave of absence.
Chandler said the relationship was "unguarded and unwise" but not romantic or sexual. In a statement posted online, TVC said an independent law firm had found that Chandler had violated TVC's social media policies, as well as biblical standards for an elder to be "above reproach."
Chandler, 48, has pastored TVC—a high profile Southern Baptist church with average attendance over 8,000 people—since 2002.
Give a gift of $25 or more to The Roys Report this month, and you will receive a copy of "I Can't Hear God Anymore: Life in A Dallas Cult" by Wendy Duncan. To donate, click here.

Chandler also has served as president of the Acts 29 church planting network since 2012. When news of Chandler's inappropriate relationship became public, Acts 29 issued a statement saying its board had asked Chandler to "step aside" from speaking engagements.
The Roys Report (TRR) reached out to TVC for comment and a spokesperson responded, "(T)he elders are working with Matt to discuss a plan for his return to preaching, and they are encouraged by his posture. As of today, we have no further comment on those details."*
TRR also reached out to Acts 29 for comment, but did not receive a reply.
In his Instagram post Monday, Chandler wrote that his mantra the past few months has been: "Jesus, I don't want to do this without you."
He added, "Whether it has been going on a walk, heading out to our river cabin or even walking into Jiu Jitsu I have been more aware than ever of that earnest and angsty prayer of David's in Psalm 27:4. He has been my sustaining grace and the strength of this season."
Most all the comments on Chandler's Instagram post have been positive.
Daniel Darling, an author and director of the Land Center for Cultural Engagement at Southwest Baptist Theological Seminary, wrote: "Thankful for you and rooting hard for you."
Similarly, David Campbell, an author and church founder wrote that he's encouraged Chandler is "entering back into the battle. Your ministry is so greatly needed." And Luke MacDonald, former pastor at Harvest Bible Chapel and son of now disgraced pastor James MacDonald, wrote: "Much love pastor…in your corner always."
Someone with the handle "deejtherapper" wrote: "Although I have never stepped foot into a service at the Village Church, I have listened to multiple sermons by you Pastor Matt and have highly respected you . . . Glad your (sic) on the road to recovery. Can't wait to hear you preach again."
Someone else commented, "I've admired, respected, and followed you from afar for awhile. The admiration and respect for you has grown even more . . ."
On her twitter account, Katelyn Beaty, author of "Celebrities for Jesus," expressed concern about those who are eager to see Chandler return "but listen to his sermons from afar."
"(I)t strikes me that his listeners/supporters 'from afar' have the least to lose in a potentially hasty return to the stage.
"Given that we know so little about what transpired with Chandler—we know so little because we're not there, and also the announcement was rather vague—we are wise to reserve judgment. But aren't we also wise to reserve praise? . . .
"In situations involving celebrity leaders, we need to train ourselves to hold our affections and attachments at bay."
I have my own instincts about the situation, but in the end, it doesn't really matter, because my gut isn't a final arbiter of truth (rather inconveniently!).

In situations involving celebrity leaders, we need to train ourselves to hold our affections and attachments at bay.

— Katelyn BOO!-ty (@KatelynBeaty) October 25, 2022
In response, Robin Jester Wootton, who tweets about "evangey culture and its failures," tweeted: "Yes to all of that, but take it a step further and find that the local constituents . . .  will take into account the 'from afar' support as almost more relevant – file under: look at all the good he's doing."
*This article has been updated to include comment from TVC received after publication.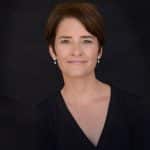 Julie Roys is a veteran investigative reporter and founder of The Roys Report. Before that, she hosted a national talk show on the Moody Radio Network, called Up for Debate. She's also worked as a TV reporter for a CBS affiliate, a newswriter for WGN-TV and Fox News Chicago, and has published articles in numerous periodicals.