A tearful Matt Chandler, pastor of The Village Church (TVC) and president of Acts 29, on Sunday confessed an inappropriate online relationship with a woman other than his wife and said he is taking a leave of absence.
Though the relationship was not romantic or sexual, Chandler said it was "unguarded and unwise." He added that TVC elders felt Chandler's "inability" to see the relationship for what it was "revealed something not right, something unhealthy, in me."
"The volume of exchanges and the familiarity, which played itself out in kind of coarse and foolish joking, is just not okay for someone who has been put in the position that God has placed me in," Chandler said. "I don't know if that's tied to the pace I run, or the difficulty of the last six, seven years, but I agree with (the TVC elders). And so, in their grace to me and my family, they've decided—and again, I think they're right—to put me on a leave of absence."
Chandler, 48, has pastored TVC—a high-profile Southern Baptist megachurch in the Dallas/Fort Worth area—since 2002. Chandler also has served as president of the Acts 29 church planting network since 2012. That's when Acts 29 determined that its founder, former Mars Hill pastor Mark Driscoll, was disqualified from ministry and replaced Driscoll with Chandler.
According to Chandler, his misconduct first came to light several months ago when a woman approached Chandler outside the church foyer with concerns about how he was direct messaging a friend of hers on Instagram.
Give a gift of $30 or more to The Roys Report this month, and you will receive a copy of "The Ballot and the Bible" by Kaitlyn Schiess. To donate, click here.
Chandler said at first, he didn't think he had done anything wrong. But he "immediately" reported the woman's account to elder Chairman Jasien Swords and TVC Lead Pastor Josh Patterson. Chandler said he also shared the woman's concerns with his wife, Lauren.
In a statement posted online, TVC said the elders then commissioned an independent law firm to review Chandler's messaging history on social media platforms, cell phone, and email.
The investigation found that Chandler had violated TVC's social media use policies and "failed to meet the 1 Timothy standard for elders of being 'above reproach' in this instance."
The statement said the "frequency and familiarity of the messages crossed a line" and also included language that is not "appropriate for a pastor." However, the statement added that TVC elders believe Chandler's behavior "did not rise to the level of disqualification."
The elders have placed Chandler on a leave of absence from preaching and teaching at TVC, which the church said is "both disciplinary and developmental." The statement adds, "The timeline for his return will be dictated by the expectations the elders have laid out for his development.
Chandler also will be taking a leave of absence from Acts 29, according to a statement from Acts 29 to Church Leaders.
"Considering the findings of the TVC investigation and consistent with the leave of absence from preaching and teaching that the Village Church has placed Matt on, the Acts 29 Board has asked Matt to step aside from Acts 29 speaking engagements during this time," the statement said. "We hope that Matt can use this time away from speaking to focus on the process that TVC elders have laid out for him."
Acts 29 Executive Director Brian Howard will continue to lead the organization in Chandler's absence, the statement added.
Chandler & TVC under fire
The recent announcement concerning Chandler's misconduct comes on the heels of several controversies involving Chandler and TVC.
From 2018 to just recently, TVC was embroiled in a lawsuit alleging that the church had mishandled sexual abuse by a former TVC pastor. That lawsuit ended in a settlement announced earlier this month. TVC said the church "committed no wrong." The victim's family accused TVC of being "not fully truthful, transparent, or caring for the traumatized."
Chandler also made news this past May when he appeared as a keynote speaker at a theology conference alongside the pastor Chandler had previously helped disqualify—Mark Driscoll. According to Acts 29, Chandler did not know at the time he agreed to speak at the conference that Driscoll would also be speaking there. An Acts 29 spokesperson added, "Matt recognizes that conferences like these serve as an outlet for different viewpoints and voices to be heard and discussed."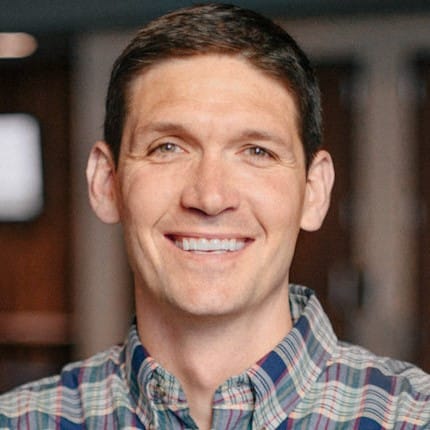 In 2020, Chandler again came under fire when Acts 29 removed its CEO Steve Timmis amid allegations of "abusive leadership."
At that time, several former Acts 29 staff came forward and said they had approached Chandler in 2015 with concerns about Timmis' bullying and misuse of power. The staff said that instead of honoring their concerns and investigating Timmis, Chandler fired the staff and made them sign non-disclosure agreements.
Chandler responded to the allegations, saying the decision to fire the employees "had far more" to do with whether Timmis, who resided in England, could lead the staff, who were located in Dallas.
Chandler and TVC also made headlines in 2015 when the church disciplined Karen Hinkley for annulling her marriage to her husband, who admitted to viewing images of child abuse. After a media storm and a period of "soul searching" by TVC leaders, Hinkley and TVC reconciled
Also, in 2019, The Roys Report exclusively reported that Chandler had rejected bloggers' pleas in 2012 to hold now-disgraced pastor, James MacDonald, accountable for alleged spiritual and financial abuse.
Chandler responded that he had no intention of "drawing an attention" to the blog critical of MacDonald." Instead, he said he would use his influence to "deflect others from giving it 'coverage.'"
In the spring of 2011, Chandler appeared at MacDonald's Elephant Room conference (discussed on this podcast) and raised concerns when he made scathing remarks about anonymous critics.
"We'll receive any bit of rebuke and any bit of critique," Chandler said. "But you sign your name, you immature, weak little cowards. You sign your name, you silly, pathetic, little boy. You don't take jabs behind an alias. Who does that? . . . You don't take jabs at us behind some alias as you sit in the crowd and do nothing, you narcissistic zero! Sign your name!"
After his angry discourse, Chandler says, "I probably need to get some help. (crowd laughs) I'll work through that."
Excerpt from The Elephant Room Conference – Spring 2011
This story has been updated to include the story about Karen Hinkley and video excerpt of Chandler's past remarks.