Senior leaders at the Moody Bible Institute (MBI) are apologizing for decades-old yearbook photos, showing white students in blackface.
According to a statement posted on  MBI's website, the photos are from the 1974 and 1984 yearbooks and were just recently brought to the institute's attention.
"Regardless of when these photos were taken, or what the intent of the students was at that time, these pictures are shocking and deeply offensive," the leaders said in the statement. The MBI leaders apologized for the photos, as well as "the underlying ignorance and the racist foundation blackface represents."
They added, "This absolutely does not reflect how we envision our Moody community, which is grounded in God's Word and the gospel of Jesus Christ. It also undermines the advancements we have made together in the area of diversity."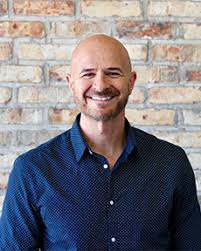 Two weeks ago, Moody President Mark Jobe wrote a letter denouncing the killing of George Floyd and calling on the Moody community to pray for the country. Days later, Dr. Jobe, MBI Provost Dwight Perry, and Community Relations Director Roy Patterson shared personal reflections on how to respond to the current crisis.
Give a gift of $25 or more to The Roys Report this month, and you will receive a copy of "Is it Me? Making Sense of Your Confusing Marriage" To donate, click here.
"The reality is that we do need justice," Patterson said. "Any of us that have been violated, any of us that have been marginalized, or minimized unjustly have not liked it. When it's systemic, it's even worse. There's a broad stroke that says, 'This is how all of them are.' That's a problem."
Racial issues have sparked controversy at Moody before. In 2015, a Moody professor criticized a diversity event on campus and use of the term "white privilege."
The professor later apologized for his comments. And then-president, Paul Nyquist, wrote a response, affirming that "privilege exists in our broader society and virtually every person of color can share experiences to validate its existence."
In the recent statement, MBI leaders pledge to "carefully examine our history" to "understand our past sins and mistakes." They also pledged to "analyze the current ministry" of MBI "to make sure we are reflecting God's values when it comes to all racial issues."
Dr. Jobe and Dr. Perry, author of Breaking Down Barriers: A Black Evangelical Explains the Black Church, reportedly have already begun the process of examination and promised to discuss racial issues in depth in upcoming weeks.