Michael Jordan. Larry Bird. Shaquille O'Neal.
Name the biggest NBA stars of the 1990s and 2000s, and they all spent time working out at the Moody Bible Institute's Solheim Center. The facility played host to the first three men's Olympic Dream Teams, many visiting Chicago Bulls opponents, and the NBA's annual pre-draft camp.
"The Solheim is Mecca in the basketball world," then-Detroit Pistons vice president John Hammond told The Chicago Tribune in 2003. "Everyone in the sport knows it."
That was then. Now the one-time crown jewel of Moody's Chicago campus is part of a proposed property sale that will shrink the school's downtown footprint by almost half. It's the latest step in a years-long process to get Moody back in the black after suffering millions in losses over the last decade.
"We are excited about the opportunity to establish a state-of-the-art campus better suited for the 21st century and further our mission, positioning us to double our impact and reach by 2030," Moody Chief Operating Officer Mark Wagner said in August.
Give a gift of any amount to The Roys Report and receive a copy of "Have we lost our Head?: Reconnecting churches with Jesus" To donate, click here.
Moody President Mark Jobe first announced plans to sell "non-core" parts of the campus last year. Those plans have since come into focus, as Moody announced a large-scale agreement with JDL Development and the sale of two other buildings in separate deals. Neither JDL Development or Moody have disclosed the terms of the sale, and neither organization responded to a request for details.
JDL is scheduled to take the first step in the city approval process next week, when it will present its redevelopment proposal at a Nov. 12 community meeting. According to the meeting announcement, the firm plans to convert the Moody property into 2,680 residential units—including two towers—30,000 feet of commercial space, and 1.3 acres of open public space.
"It's a 10-year build," JDL founder Jim Letchinger told Crain's Chicago Business. His company specializes in luxury high-rise apartments and is already constructing Chicago's sixth-largest structure on land it bought from another religious institution: the Archdiocese of Chicago.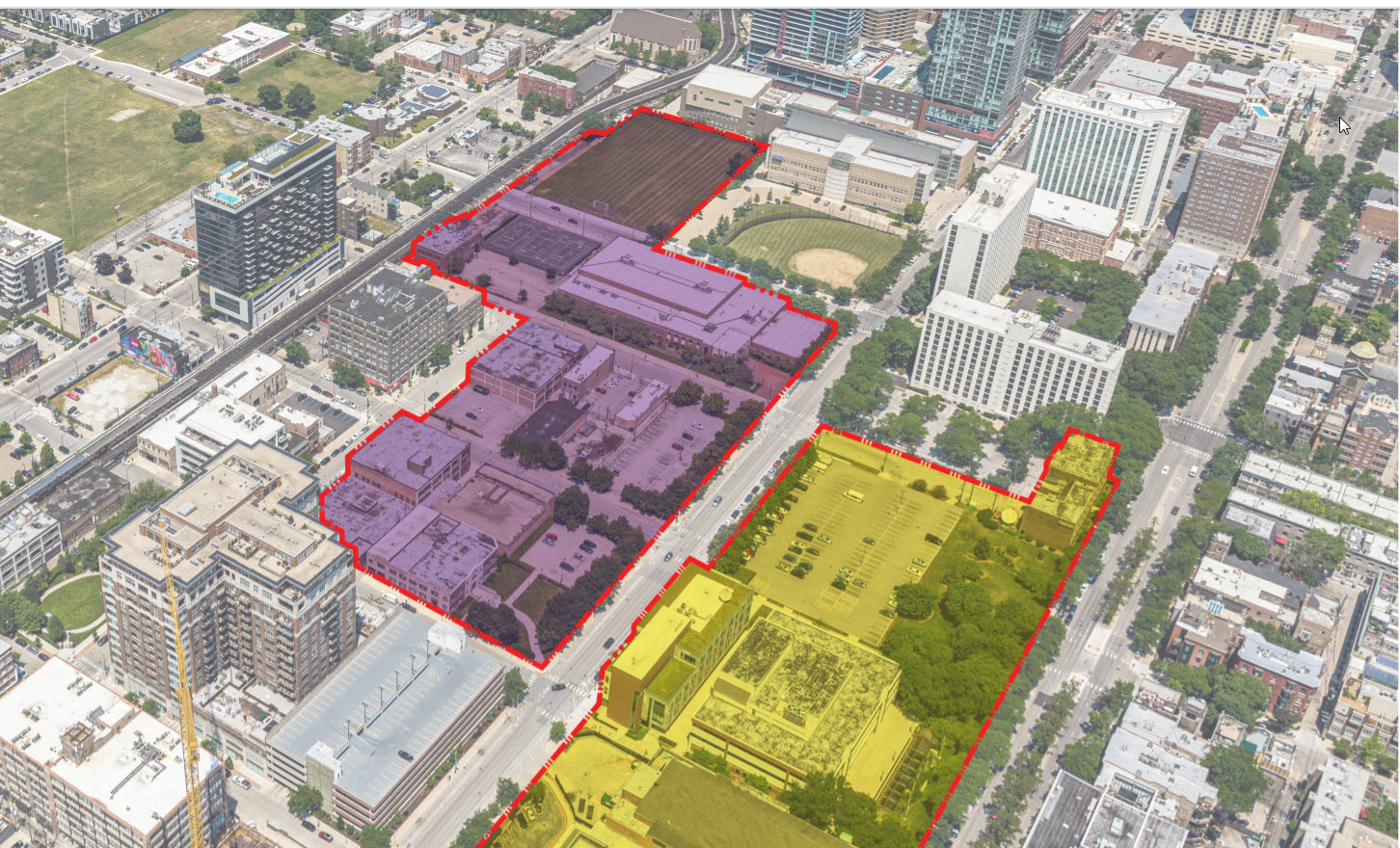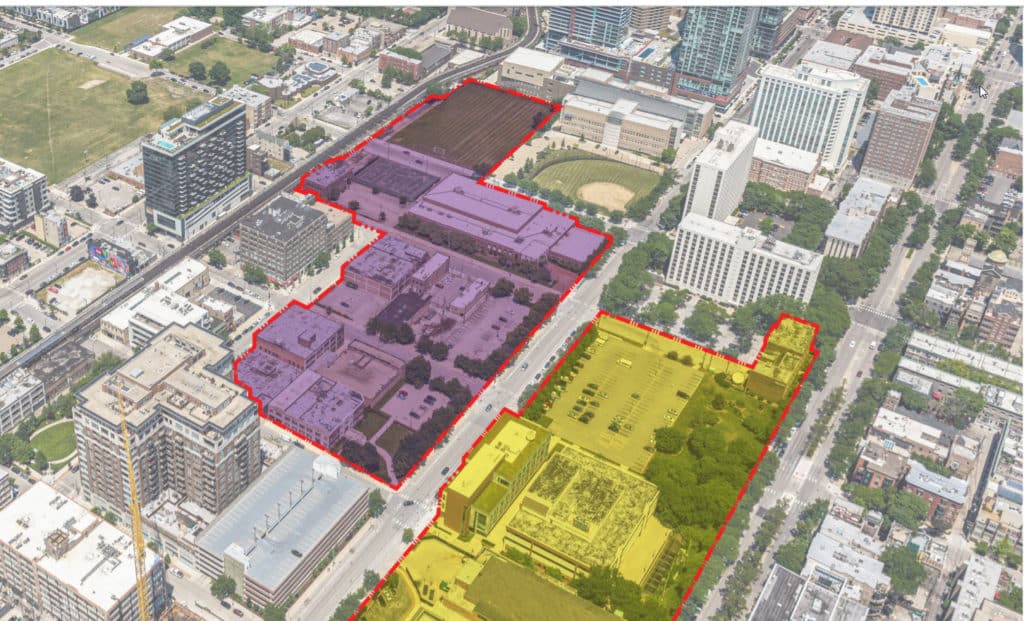 The 8.1-acre Moody tract includes several structures, parking lots, and a soccer field, but the Solheim Center is arguably the biggest loss for the school. The center opened as a state-of-the-art facility in 1991 and quickly drew the attention of NBA executives, due to its amenities and convenient location. It also led to the creation of a Moody sports ministry program.
Solheim features three college-sized basketball/volleyball courts, a 1/9th mile running track, four racquetball courts, an auxiliary gym, a weight room, aerobics room, and classrooms. Moody did not respond to an inquiry about where its sports teams—which include soccer, basketball, and volleyball teams—will play.
The property sell-off comes as Moody tries to recover from years of troubled finances and a controversy that resulted in three top officers resigning or retiring in 2018.
Moody had more than $4 million in operating losses in both 2016 and 2017, according to its IRS 990 forms. That figure dropped below $1.7 million in 2018 and to $552,000 in 2019, as the organization came under new leadership, closed its Spokane campus, and cut about one-third of its faculty.
Between 2017 and 2020, a dozen senior leadership positions have either changed hands or been eliminated.
Moody's enrollment also has continued to decline. Its total student population dropped more than 22 percent— from 3,686 to 2,870—between the fall 2016 census and fall 2020.
Despite these challenges, the institute in 2018 opened the Chapman Center—a new $22-million, 50,000-square-foot facility, housing its publishing and radio operations. According to Moody, the center was largely funded by a gift from Moody graduate, Dr. Gary Chapman, and his wife, Karolyn.
Calvin Edwards, an expert on nonprofit management, told me the property sales may or may not solve Moody's financial problems.
"As a general principle, it's not a good thing to paper over poor decision-making and operating losses by restructuring the balance sheet and converting hard assets to cash," Edwards said. "The operations need to be viable in their own right and not propped up through liquidations."
But Moody has remained publicly upbeat about its future. COO Mark Wagner recently touted the school's lack of debt and said proceeds from the sales will help Moody redevelop its campus, bolster long-term reserves, and boost student endowment funds.
"This is a pivotal time in our history, as we secure resources needed to build toward our 2030 vision of doubling Moody's impact for the Kingdom," Wagner said.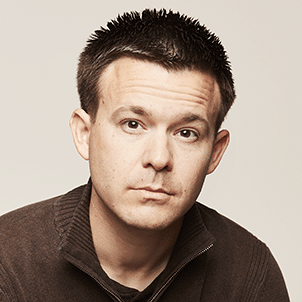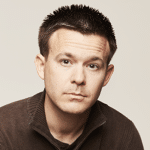 J.C. Derrick is a journalist and former managing editor at WORLD Magazine.