Those who haven't heard of NBA player Giannis Antetokounmpo before this week will surely hear about the man known as the "Greek Freak" who led his Milwaukee Bucks to an NBA Finals championship win over the Phoenix Suns on Tuesday.
While his life story is fascinating, heartwarming and remarkable, the religious life of Giannis is less well known. The now 26-year-old Giannis became a Christian and devout member of the Greek Orthodox Church as a young man and continues to acknowledge his Christian faith.
"I started playing basketball just to help my family," he said to reporters on Tuesday, holding his Finals MVP trophy. "I'm extremely blessed." Two years ago, with his first MVP title, Antetokounmpo said: "I want to thank God … for putting me in the position that I am today. Everything I do, I do it for Him." 
Antetokounmpo's family migrated from Nigeria to Greece, where he was born in 1994. He and his four brothers lived in poverty in Athens, sometimes short on food and selling items on the street.
Greek basketball coaches, shopkeepers and restaurant owners helped the family over time, cultivating their integration into Greek society and the flourishing of Giannis (a Greek name that translates to English as "John") and his brothers as basketball players starting in 2007. Christians in Greece also contributed to the spiritual and character formation of Giannis.
Give a gift of $25 or more to The Roys Report this month, and you will receive a copy of "Is it Me? Making Sense of Your Confusing Marriage" To donate, click here.
A Greek Orthodox Believer
A 2019 story in the Greek Reporter explained how Father Evangelos Ghanas, a priest at Agios Meletios Church in the Sepolia section of Athens baptized Giannis and his brother, Alexandros, on Oct. 28, 2012. The story featured pictures of a young Giannis with Greek children in Sunday School and at church events.
"Antetokounmpo actually served as the link between his family and the parish," reported Philip Chrysopoulos. "The years that he spent at Agios Meletios Church and their Sunday School in the poor Sepolia neighborhood were crucial for the young man in his journey to adulthood, and undoubtedly contributed to the shaping of his character."
Father Evangelos is known to embrace and help immigrant families and their children in the area and to foster multi-ethnic friendship and respect among his parishioners.
Evangelos told the Ethnos newspaper that young Giannis stood out at a young age. "I don't remember him ever complaining or having a sense of being wronged by life and being aggressive towards society," he said. "He may be flying on the court, but in real life I think he stands firmly on his feet."
The priest said Giannis "became a Christian" in Greece and was full of optimism as a young person in the church. "What I cannot forget was Giannis' gaze," he said. "There was an innocence (in his eyes) but also a hope. No fear and resentment."
Ongoing Christian Faith
The same story in the Greek Reporter noted that Giannis has publicly acknowledged the role of the Greek Orthodox church in his life. "When I was a kid, I went to Sunday School and there was a man there who was helping us a lot. You cannot imagine how much he helped."
In his remarks when he was named the Most Valuable Player in the NBA in 2019, an emotional and tearful Giannis said, "I wouldn't be in this position that I am today (without) God." He also gave a heartfelt thanks to his family, his past and current teammates and coaches.
Sportscasting.com reports that Antetokounmpo still attends church when his schedule allows. A 2018 video from Eurohoops TV shows Giannis and Thanasis becoming godfathers for the first time in a Greek Orthodox ceremony, holding and swaddling a Greek baby after a baptism.
Giannis also wrote in a blog post once that his motto is "Walk by faith, not by sight." He wrote: "I believe that this is the right attitude to life for everyone. I just need to be the better son, brother and human being I can."
A blog post at the Orthodox Christian Network notes that Giannis offers lessons for Orthodox Christians: "Greeks around the world are better off for welcoming Giannis Antetokounmpo into the Hellenic Family. His public presence is a constant reminder of what it means to be Greek. The Church should learn from this example and open wide its doors to the many people of diverse backgrounds who live among us today."
Although he embraced Greece as an adopted homeland, Giannis has also expressed his interest in visiting Nigeria and connecting with his roots as a Black man whose parents are from Africa.
An Unusual Loyalty
Top NBA players are increasingly dictating the rosters of super teams, choosing to skip between teams paying top contract prices rather than signing long-term contracts to play with one team throughout a career. And many stars choose to leave smaller market metro areas such as Milwaukee to play in larger cities with other stars.
Giannis bucked that trend in December 2020 when he could have moved to another team in the NBA but decided to stay in Milwaukee for five years and a $228 million contract. "This is my home, this is my city," he wrote on Twitter when he announced his decision.
The Bucks had selected Giannis with the 15th overall pick in the 2013 NBA draft despite his limited professional experience in Greece's second division. In seven years, Giannis became a dominant player who was named the Most Valuable Player in the NBA in 2019 and in 2020.
"You took a chance on us eight years ago and now putting my signature on a contract like this is unreal — but it's all because of hard work. This is my home and I'm going to continue working hard and do my best to make the Bucks, our fans and the city proud," he was quoted in a team statement. "Let's have fun, win and make these years count."
Many experts respected Giannis' unusual loyalty at that time but doubted whether it was the smartest career move. Many doubted he could lead the Bucks to a championship in a hyper competitive NBA with teams led by superstars like Lebron James and Anthony Davis in Los Angeles and Kevin Durant and James Harden in Brooklyn. The Bucks had only won one NBA championship in 1970-1971 when Kareem Abdul-Jabbar and Oscar Robertson played for Milwaukee.
"At the end of the day, this is just the beginning. My goal is to win a championship," Giannis said in his 2019 MVP acceptance speech. "My dad told me to always want more but to never be greedy. My goal is to win a championship and we are going to do whatever it takes to make that happen."
On Tuesday, he silenced the doubters and won his first NBA championship. 
This story was originally published by Religion Unplugged.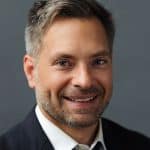 Paul Glader is executive editor of ReligionUnplugged.com and is chair of the journalism program at The King's College in NYC. He is a former staff writer at The Wall Street Journal.