A documentary that premiered recently on Netflix misrepresents Christian nonprofit groups it depicts. Further, Pray Away has sparked backlash against a coalition of local church ministries that has for years dealt with censorship and distortion of its work.
That's according to multiple sources including Anne Paulk, executive director of Restored Hope Network, based in Colorado Springs. "The film demonizes anyone who doesn't agree with their narrow point of view," she said in a phone interview. "It doesn't depict the breadth of people who experience LGBT desires and have different outcomes."
Pray Away purports to recount the rise and fall of Exodus International, formerly a Christian-based network of ex-gay ministries. The nonprofit group served people who sought out its approach to unwanted same-sex attraction.
Exodus closed its doors in 2013, with some leaders apologizing for the organization's past stances on LGBTQ issues. Others renounced their Christian faith altogether.
John Warren, a businessman and former Exodus board member from 2010 to 2012, said he was "saddened" and "angry" after watching the film.
Give a gift of $30 or more to The Roys Report this month, and you will receive a copy of "Pivot: The Priorities, Practices, and Powers That Can Transform Your Church into a Tov Culture" by Scot McKnight and Laura Barringer. To donate, click here.
"It's a mockery of good people who live self-sacrificial lives for the sake of advancing God's kingdom," said Warren in a phone interview.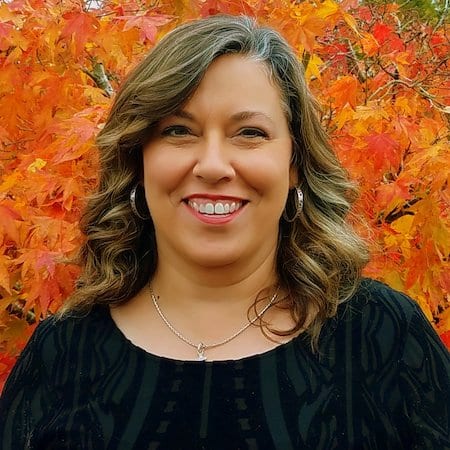 When Exodus closed, some ministries involved re-formed a coalition called Restored Hope Network led by Anne Paulk. For decades, she has shared her story of leaving a lesbian lifestyle including in her book Restoring Sexual Identity.
In July 2019, Amazon banned Paulk's book from being sold. Last October, Facebook shut down the public page for Restored Hope Network, saying it violated "safety policies."
"It's troubling how the film discounts the option of people who may not want to embrace being gay," said Paulk. "As people are vilified, society becomes intolerant of diverse viewpoints. Censorship is the result."
Truth and Consequences
From executive producer Ryan Murphy (Glee), Pray Away features former disaffected Exodus staff members telling their stories.
Those voices include Anne Paulk's ex-husband, John Paulk. Formerly board chairman of Exodus, he was a prominent public face of the ex-gay ministry for over a decade.
In 2000, John Paulk was caught on-camera leaving a gay bar in Washington, D.C. Soon after, he left his position at Exodus. However, Anne stayed with him for another 12 years.
According to Anne Paulk, producers never contacted her to discuss use of footage or images featuring her. "It was disappointing that private pictures like our engagement and wedding photos were used. If producers had bothered to ask me, I would have said no," she said.
A clip used in the film shows the married couple appearing on The Oprah Winfrey Show in 1993. Winfrey asked John if he ever wanted to return to the gay lifestyle. He answered, "No." But Anne Paulk says her answer—not shown in the film—provides insight into the issues at hand.
"I think you're asking me, Do I ever experience temptation? Let me give you my answer to that," she replied to Winfrey.
Anne recounts the interview: "I answered honestly that, at the time, I did on occasion experience homosexual temptation. But that doesn't mean that's how I want to resolve it. The crowd was ready to devour me after that answer. Yet it was the honest truth."
In retrospect, she said that answer provided a "pattern" for her ex-husband. "Because he lied, he set himself up for charges of hypocrisy. Then he had to resolve that dichotomy, and harmed others as a result. If he'd been honest, that would've been helpful."
Questions About Film Funding
Since its release on August 3, coverage of the buzzy PG-13-rated doc has focused on lionizing John Paulk, or lengthy analysis that fully agrees with the film's narrative.
No media has yet explored how the film was funded. Opening credits of Pray Away mention "Perspective Fund," which a current job posting links to Wellspring Philanthropic Fund.
Conservative group Capital Research Center has published an exposé on Wellspring, calling it "an anonymous dark money foundation." Since 2001, Wellspring has reportedly granted over $1.1 billion to various socially liberal causes.
Paulk said she had not heard about the film's funding, but did perceive its bias. "It's a very strong pro-gay narrative," she said. "The movie plays on emotional appeal and uses LGBTQ talking points."
Care Rather Than Shame
For years, John Warren has seen Christian-based ministry to the LGBTQ community. (Christian counselors use the term "sexual orientation change efforts," or SOCE.) A former Exodus board member, he now observes Restored Hope Network from a distance.
Warren says nothing in Pray Away reflects SOCE ministry he has seen based in worship, biblical teaching, and talk therapy. "The film presents Christians as naive, backwards, sometimes well-intended rednecks," he said. "In reality, such ministry is focused on repentance and turning to Christ, rather than behavior modification."
As to why Exodus shut down, Warren also disputes the film's explanation. "The demise of Exodus was financial," he said. "It was not sustainable, certainly not under Alan Chambers' leadership. He made media decisions that can only be termed as self-promotional."
Chambers became president of Exodus in 2001. Ten years later, he publicly apologized for the ministry's approach in several press interviews. Two years later he presided over the closure of Exodus.
In forming Restored Hope Network, Anne Paulk said they learned from past mistakes. She admits some local ministries under the Exodus umbrella had overstated their claims. "Today, we take pains to clarify that specific degrees of change are not promised. There are a variety of outcomes."
Care, rather than shame, motivates their approach, she says. However, Paulk notes emotional responses are subjective.
"These ministries are not coercive in any way," she said. "Someone who comes in will hear a compassionate, biblical message. If they're offended, it's not shaming. This person can make their own decision about the viewpoint presented."
Responding in Opposite Spirit
The film's climax includes interview excerpts with Anne Paulk edited out of context, backed by minor-key music and interspersed with voiceovers from various former Exodus staff.
In our interview, Paulk read several responses to the film she has received so far. Documentary viewers called her a "self-hating homophobe" among other terms.
Yet, in fact, she has no disparaging words to say about the filmmakers or her ex-husband. "It's his life to live, and he gets to choose how to live it," she said. "His choice to jettison his marriage led to wreckage and pain in our family. I'm sad about that."
Similarly, Warren called the movie "of little value" but did not denigrate its filmmakers. "Do I know the hearts of the people involved? I really can't, so I want to be careful. But it does appear to be designed to be hurtful to faithful Christians."
He explained what he meant by that: "This is beautiful, transparent, vulnerable ministry — and it's difficult. People like Anne, they wake up every day to glorify God and love their neighbor as themselves."
This article originally appeared at The Stream.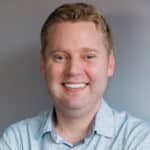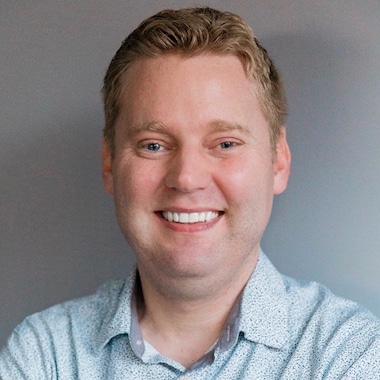 Freelance journalist Josh Shepherd writes on faith, culture, and public policy for several media outlets. He and his wife live in the Washington, D.C. area with their two children.