A pastor of a charismatic church in suburban Philadelphia is facing multiple allegations of sexual harassment by former members who say the pastor abused and exploited them during counseling.
Five women have come forward to The Roys Report with stories of alleged sexual abuse, spanning a decade, by Markus Ehrich, pastor of Word Life Center (WLC) in Stratford, New Jersey. The women say Ehrich has a team of female leaders who participate in Erich's abuse by initiating counseling or discipleship with women. The leaders then reportedly bring up sexual topics, learn about abuse the women suffered as kids, and pass along that information to Ehrich.
One of the women, Amy Ortiz, filed a police report and court complaint last year alleging harassment by Ehrich in 2014 and 2015. Ortiz also filed a complaint alleging conspiracy of harassment by former WLC leader Anna Shrader.
A sixth woman last year filed a police report alleging harassment by Ehrich in 2014. But the woman's name has been redacted from the report and she did not speak to TRR.
In New Jersey, harassment is usually considered a petty disorderly persons offense, leading to a potential 30 days in jail and a fine. But the women's complaints exceeded New Jersey's statute of limitations for harassment, which is five years. And Judge Krisden McCrink found no probable cause for the complaints, according to records from the Stratford Burough Municipal Court. 
Give a gift of $30 or more to The Roys Report this month, and you will receive a copy of "I Didn't Survive: Emerging Whole After Deception, Persecution, and Hidden Abuse" by Naghmeh Abedini Panahi. To donate, click here.
TRR reached out to Ehrich and other staff at WLC for comment but did not hear back. We also contacted Anna Shrader, who no longer works at the church, for comment. She did not respond either.
According to the women, Ehrich asked female counselees to draw naked pictures of themselves, encouraged them to masturbate as a form of worship, asked for specific details of the abuse some experienced as children, and commented on women's bras and private parts.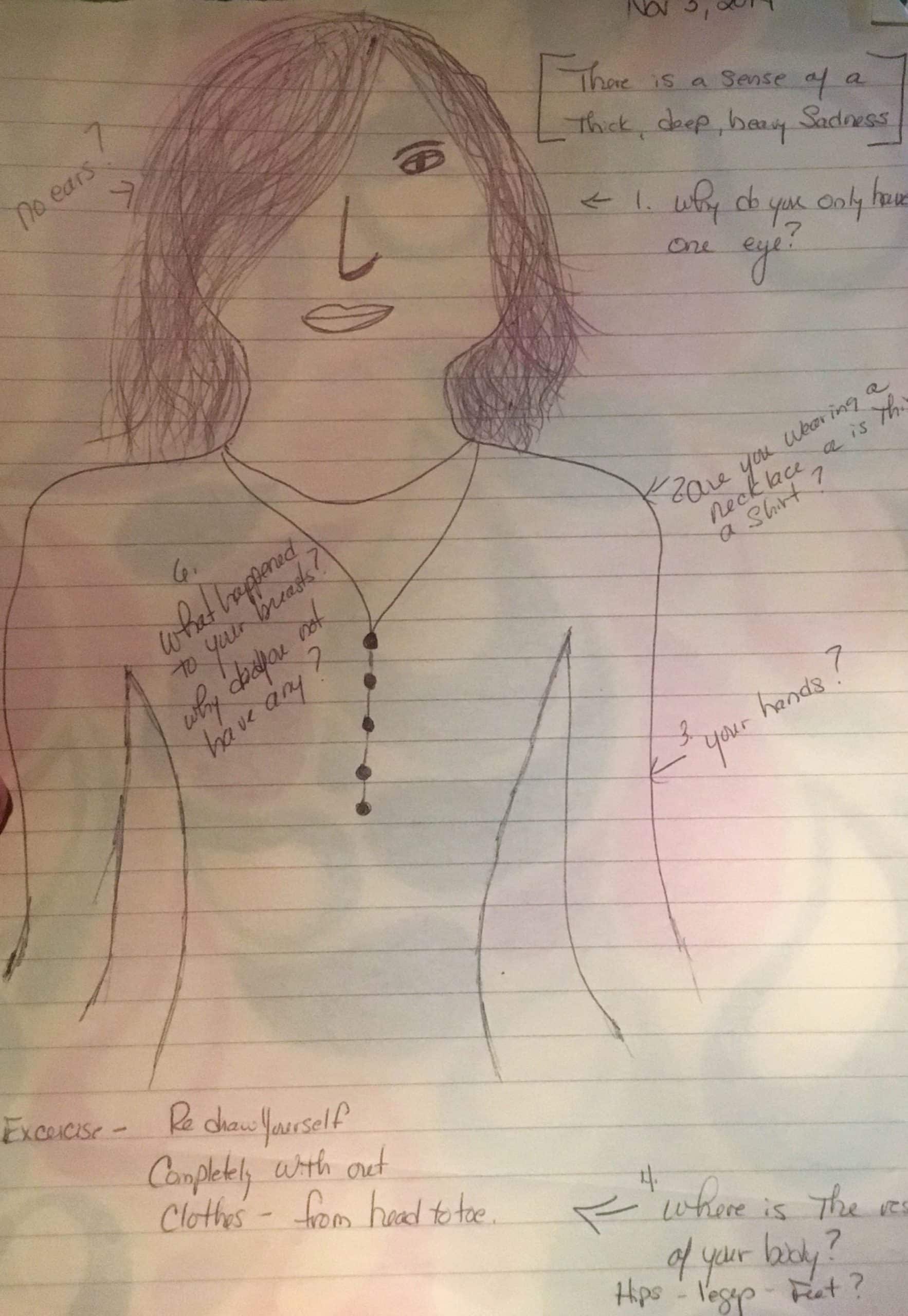 Several alleged victims added that when they refused to keep meeting with Ehrich, he cut them out of ministry.
Ortiz told TRR that Ehrich said "he wanted to be the father figure in my life."
According to Ortiz's police report, Ehrich told Ortiz not to "feel shame" for how the abuse she suffered as a child "made her feel" and then gestured toward his own genitals. Ehrich also commented on a naked picture he and Shrader had asked Ortiz to draw of herself, the report states. The report adds that Ehrich also asked Ortiz about the color of her pubic hair and touched her thighs.
Ortiz told TRR that Ehrich also told Ortiz that could pray to "make her breasts grow bigger."
Shrader passed on details to Ehrich of child abuse Ortiz experienced, the report states. Shrader told Ortiz not to wear a bra to counseling sessions with Ehrich, Ortiz told TRR.
Ortiz added that Shrader also told her not to tell anyone else what happened during discipleship sessions because "the outside world will not understand."
The anonymous woman in the other police report attended WLC in 2013 to 2014. Ehrich touched her legs above the knee in a counseling session and said she "needed to learn 'appropriate touch,'" the report states.
Former members also say Ehrich has systemically withdrawn from other accountability structures, often referring to himself with apostolic authority.
"That left us with no umbrella, no overseeing entity that you could take a problem or issues to," said Steve Hutchinson, a former youth group leader and 28-year member. "I feel he is unfit to be a pastor."
Boz Tchividjian, lawyer for sexual abuse victims, told TRR that victims are often hesitant to report harassment by pastors and instead blame themselves.
"There's a fear of if you step forward and expose this type of conduct . . . you will be the one who is forced to lose community," Tchividjian said. "And that happens all the time . . . and all you're doing is empowering the offending party to engage in that type of conduct because they feel invincible."
Other allegations
Ehrich's inappropriate behavior happened as early as 2005, according to a victim who was a volunteer at the church and spoke with TRR. The woman asked to remain anonymous for fear of retribution. Hutchinson confirmed the woman's identity to TRR.
The woman said that in 2005, Ehrich called her late at night several times, naked in his bathtub, and described his penis to her. When she kept telling him it was inappropriate, Ehrich took away her position at the church, she said. The woman eventually left the church and felt shunned.
"He turned everybody against me," she said.
Mary Rapisardi attended WLC from 2011 to 2013. During that time, church leader Teresa Spencer counseled her, she told TRR. One day, Ehrich counseled her instead. In that session, he encouraged her to masturbate while listening to worship music. He also asked her for her "deepest darkest secret." And he told her to draw a naked picture of herself so she could work through her "insecurities."
Rapisardi refused. Ehrich then reportedly told Rapisardi she wasn't "godly enough" and took away her Sunday School teaching responsibilities. Rapisardi left soon after, choosing not to try to report the matter.
"He had such a presence in the church," she said. "I thought nobody would ever believe me."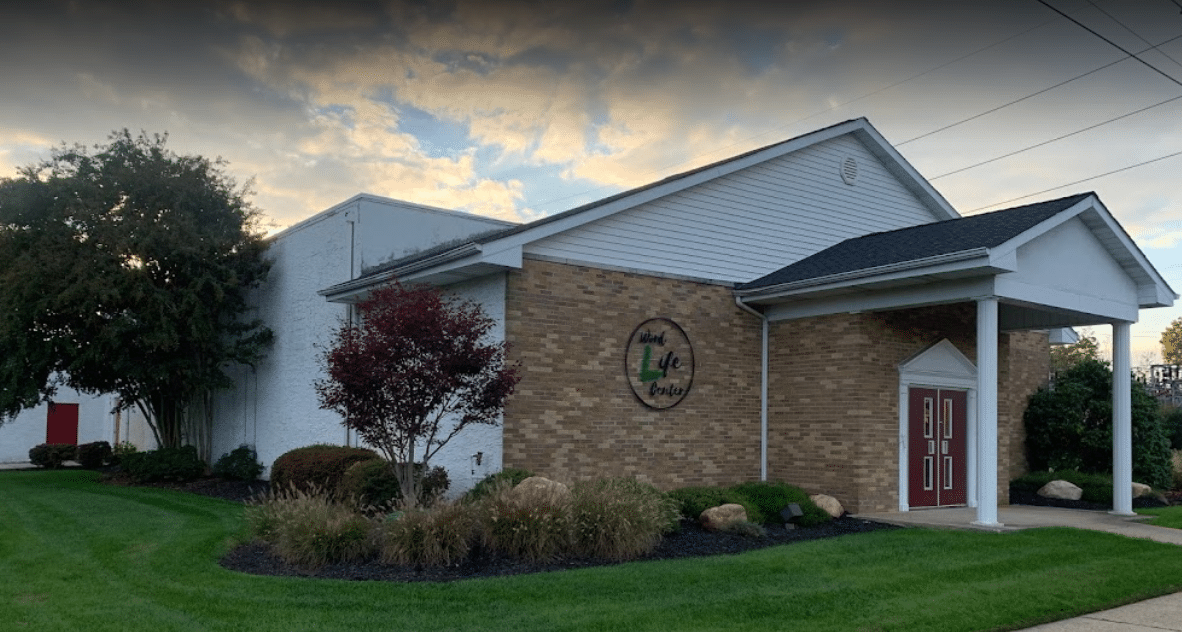 In 2013, Kimberly Eichmann, another former member, said WLC leader Sandra Heubner asked her to write down all her past trauma for a private counseling session with her. Ehrich then mentioned the child abuse Eichmann had disclosed to Heubner during a counseling session with Eichmann and her husband. Eichmann said Ehrich told her that she "enjoyed" being raped at the age of 3.
Shanna McIntyre, who led WLC's prayer ministry, attended a Bethel worship conference in Kansas City with Ehrich and other leaders in 2015. During the conference, McIntyre said, she got sick and went to Ehrich's hotel room to ask if he had any medicine. Ehrich told her that she looked "better without a bra," McIntyre told TRR. Other times, she said he'd tug at her bra strap and comment when she was wearing a new bra.
Shanna's husband, Mike McIntyre, a former youth group leader and 13-year former member, said he mentioned some concerns to Ehrich. Mike McIntyre said Ehrich responded that if McIntyre wasn't "100 percent on board, then you're dangerous.'"
McIntyre added that Ehrich claimed that his "accountability people were with Bethel."
TRR reached out to Bethel and asked if Ehrich or WLC is a member of a Bethel network or Bethel-resourced church. TRR was referred to the Bethel Leaders Network (BLN), a "place for leaders to belong to the Bethel family," according to its BLN website. In an email to TRR, BLN responded, "we can't provide that information."
Former WLC member Debbie McClure also notified Bethel of the women's concerns. She was told by Cory DeSilva, senior project manager, that Ehrich has "no connection with us at Bethel Sozo."
Ehrich's history
Ehrich joined Word Life Center, previously called Word Fellowship Church, around 2002 or 2003, Hutchinson said. Ehrich made changes quickly and many people left, including the elders, whom Ehrich didn't replace. At some point, Ehrich pulled out of the Koinonia Fellowship of Churches, a regional "apostolic fellowship" that mentors church leaders, Hutchinson said.
WLC is still listed on the Koinonia Fellowship of Churches' Facebook page. But the phone number listed doesn't work, and no one replied to a private message TRR sent the page.
In 2001, Ehrich was credentialed with Foursquare Church. He lost his credentials within a couple years, said Chanda Crutcher, who's been supervisor for Foursquare's Atlantic district for the past year. When TRR told her of the recent allegations, she called his counseling practices "a hot mess" and said she'd look into his records.
"There has to be a message sent loud and clear," Crutcher said. "I think it matters . . . Being a competent, called, compassionate minister of the Gospel doesn't make you a licensed counselor."
Ehrich initially passed a background check, Crutcher said. But in 2002, as part of its annual character assessment, Foursquare required him to share if he'd been "convicted or accused of" anything. Ehrich didn't respond, Crutcher said. Foursquare gave him a grace period until 2003 to respond. Ehrich didn't, so Foursquare revoked his licensure, Crutcher said.
Foursquare's current legal counsel didn't find any past reports of abuse regarding Ehrich, Crutcher said. Crutcher also called WLC, asking to speak with Ehrich, but was met with a "cold reception from his frontline people," Crutcher said. Ehrich reportedly did not call Crutcher back.
In January, Ortiz shared her story concerning Ehrich on a blog called Watchkeep, causing some members to leave.
A few days later, Ehrich gave a sermon defending his practices. He said a young girl had said he touched her "inappropriately" when he worked in a daycare as an associate pastor. Ehrich said he was moved from "school to school," as a result, but gave no details of location.
He said, "they did the investigation," and he was exonerated. Ehrich said a different girl said the original girl had made up the incident because Ehrich had told her she shouldn't listen to the band AC/DC.
"In America, you're guilty until proven innocent," Ehrich lamented in his sermon.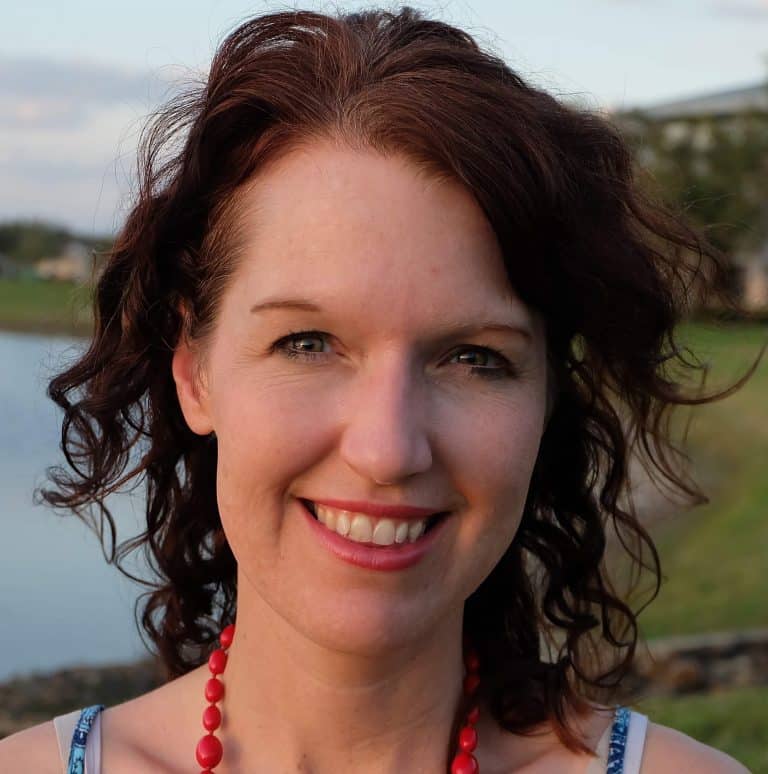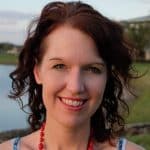 Rebecca Hopkins is a journalist based in Colorado.