The president of Northern Seminary—a suburban Chicago seminary known for promoting women and a culture of goodness or "tov"—has taken a leave of absence, following reports he bullied and retaliated against multiple women in key leadership roles.  
In an email Sunday to faculty, staff, and students, the school's board executives announced that Northern Seminary President Bill Shiell was taking a leave of absence for an "indefinite period" to "avoid being a distraction from the mission" of the seminary.
An email Friday from Northern Seminary Board Chair Wyatt Hoch stated that the board "had initiated a confidential HR investigation into President Shiell's leadership" earlier in February. The email added that since then, "the Board has heard concerns expressed by others in the Northern Seminary community." The board said it has asked "for a thorough review of all pertinent information and expects a status report or the finalization of the inquiry within a month."
The actions by the board and president come months—and in some cases, years—after pleas from members of Northern's community for the board to address Shiell's behavior. This is according to five former and current female directors, faculty, and cabinet members, who spoke exclusively with The Roys Report (TRR). The women say Shiell has a pattern of bullying and retaliating against female staff who push back on his decisions.
The women told TRR they were drawn to Northern for its reputation of caring for diversity and fostering a safe culture for women, influenced by prominent Northern professor Scot McKnight,* who wrote "A Church Called Tov."
Give a gift of $25 or more to The Roys Report this month, and you will receive a copy of "I Can't Hear God Anymore: Life in A Dallas Cult" by Wendy Duncan. To donate, click here.

Though the women say McKnight has been an ally and advocate, they describe Shiell as a "controlling" and misogynistic boss. As former Chief Administrative Officer Ava Ivy put it, Shiell treated certain women like flies, "picking off pieces of her wings."
"(Shiell) is that person that is very controlling, very micromanaging," said Ivy. "I don't think he sees the damage he's done."
The board recently agreed to a third-party investigation by lawyer Maureen Maffei, which included reports against Shiell from 17 former and current staff. However, one whistleblower—Jennifer Boysen, Northern's chief development officer—said the board retaliated against her, making her the target of scrutiny, instead of Shiell.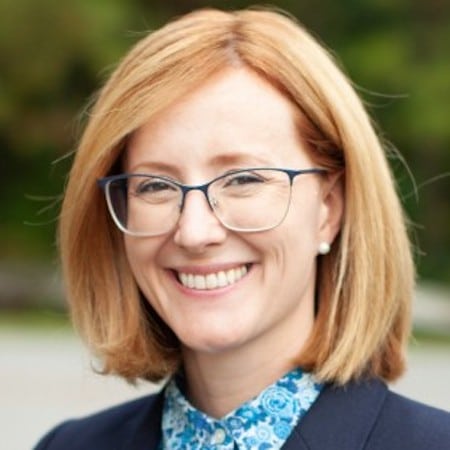 "The entire board is complicit in attempting to silence and cover up the realities in front of them," said Boysen. "Not one member has reached out to see how I'm doing, even after reporting an ongoing pattern of retaliation. I have lost all faith in their ability to do the right thing."
Sixty-five of Northern's 325 students have signed two letters standing with the women and calling the board to handle reports of abuse in a transparent manner. Plus, 123 students and alumni have joined a private Facebook group to discuss these concerns, said Justin Charles, one of the student leaders for the movement.
"We represent a growing group of students who would like to express our knowledge and concern of recent allegations against Dr. William Shiell," stated one of the student letters. "We are reiterating our expectations that you will make Christoform decisions that bring justice to the victims, as well as a Tov environment to all areas of Northern Seminary."
Student leader Sarah Klingler, who also works for advocacy group MK Safety Net, said, "That's not the Northern that most of us know and love, and it's really out of that desire that future students have that kind of experience that we have all agreed to step forward as student leaders."
Tommy Lee, executive director of Northern's Grow Center for Church and Mission, also today sent a scathing letter to Northern administrators, faculty, and student leaders, calling for Shiell's resignation. Lee stated that if Shiell remains, Lee will suspend all operations at the Grow Center.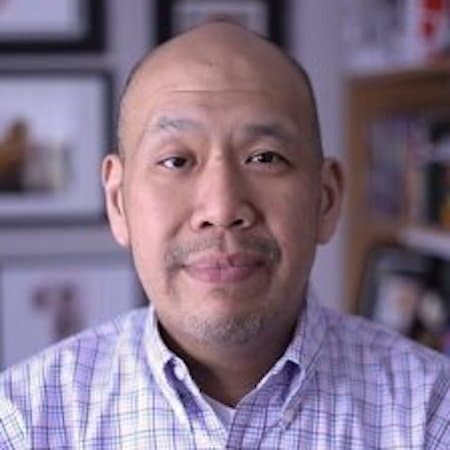 Lee also refers in his letter to the resignation of Dean of Academic Affairs Lynn Cohick, which he states was announced at a staff meeting on Tuesday. TRR has reached out to Northern for confirmation of Cohick's resignation. The seminary responded, "Because this is a developing issue, we have no comment at this time."
"I was disgusted we lost the talent of the wonderful Dr. Lynn Cohick. HUGE LOSS," Lee wrote. "I was disgusted hearing how all of this was because of one man and his shenanigans and some of the board allowing this to happen.  If it was anyone else, any employee, we would have fired them already."
Shiell said he would not comment on the allegations until the board is finished with its investigation.
"Every voice matters at Northern, and I am very grateful that our Board of Trustees has a process for our community to express their views," he said in a written statement to TRR. "I will wait for the Board to complete its investigation, remain in prayer for all involved, and respect the Board's decisions."
The allegations
Northern hired Shiell, a former Baptist preacher, in 2016. Since then, he has created a culture of fear and intimidation, marked by the systematic removal of those who push back or advocate for others, said Jill Sidler Fleagle, former Northern director of supervised ministry and student formation.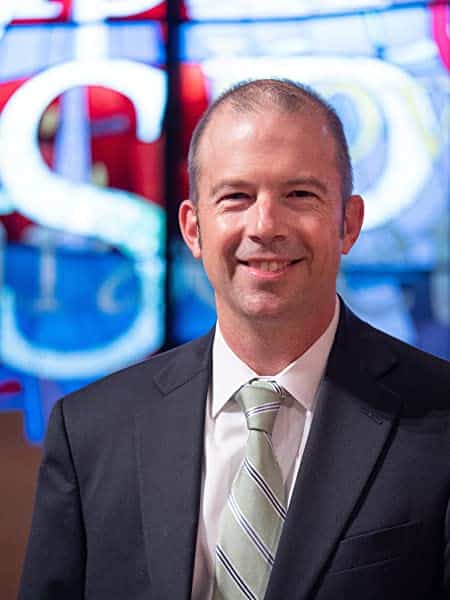 "The lack of integrity and mistreatment of my colleagues made it an oppressive environment that I chose to no longer work in," said Fleagle, who resigned in 2019.
Fleagle's characterization of Shiell's leadership fits the accounts of 16 other former and current staff, who sent letters directly to the board, or to a human resources liaison or investigative lawyer installed by the board. TRR has obtained eight letters, a couple with names redacted.
Tasha Brown, former director of urban relations, was hired before Shiell to facilitate healthier race relations at the school. In her letter and in an interview with TRR, she explains that one of her jobs was to cultivate preacher engagement among urban communities, using a grant the seminary had obtained.
Brown wrote that she raised concerns with Shiell that scholarships were "disproportionately" offered to white males. She also had a "heated" public exchange with Shiell during a June 16, 2016, chapel service. In that exchange, Shiell reportedly told her the university needed to move on from the issue of race relations, but Brown defended the need for more racial reconciliation.
Soon afterward, Shiell reduced Brown's role with the urban preacher program, and gave her basic data entry or phone calling tasks—jobs that a student would normally do, Brown wrote.  Brown believes these tasks were "retaliatory" for challenging Shiell.
"What was originally thought to be a dream job turned into one of the worst experiences I've had to date," she wrote.
Author and former Moody Radio host, Anita Lustrea, worked at Northern for only six months. She resigned because she believed Shiell was threatened by her public-facing role, her statement to the board says. When she turned in her two weeks' notice, Sheill said he wanted to "bless" her by telling her to go home and not return to finish out the two weeks.
Ingrid Faro, former dean of academic affairs, also submitted a report. Faro told TRR that she questioned Shiell about the use of funds that were allocated for a particular program but ended up in the general fund.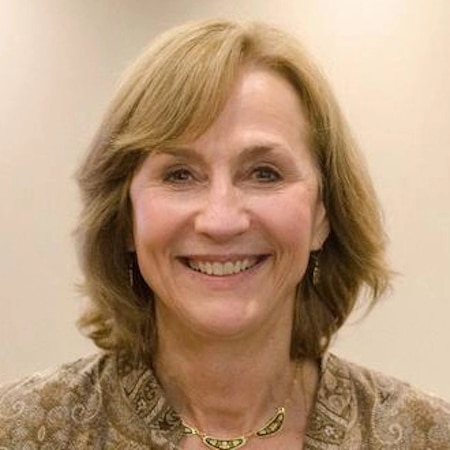 "Only a small percent of those funds actually made it to that program, and I questioned Bill," she told TRR. He then would "tear her apart" in private meetings and humiliate her in staff meetings, she said.
He'd also give Faro work to do but didn't allow her access to the information she needed to complete her assignments. Or, he'd accuse her of not completing work that was never assigned, or assign her so much work that she could never complete it, Faro said.
Ava Ivy told TRR she saw how Shiell bullied Faro and others, loading them up with work and creating conflict they couldn't resolve. Shiell would use leadership accountability meetings "like a whip," with scathing criticism done in front of a group. Ivy also submitted a report last November.
Shiell treated a couple of well-qualified female minority candidates during a hiring process so poorly that the search firm refused to continue working with Northern, Ivy said. One woman reported that he was cold and distant, not making eye contact. Another woman told the search firm he ate an apple loudly throughout his short interview with her, Ivy said.
"I was appalled at this behavior and embarrassed, apologized profusely, and told the search firm that I would share this feedback," Ivy said. "Needless to say, they stopped the search. They chose not to work with us."
Ivy resigned March 31, 2021—one year after she was hired. She also withdrew from her seminary studies at Northern.
Losing trust with the board
Board members knew of Shiell's "bullying, intimidation, retaliation, dishonesty and other manipulative behaviors" as early as his first few days in office, Faro wrote in her letter to the board. 
In 2021, the board initiated a 360 review of the president, inviting confidential feedback from many employees, said Ivy, who helped facilitate the review. The report noted Shiell's difficulty with embracing Northern's values, Faro wrote. It said he needed "improvement" with having a pastoral/missional mindset, servant leadership, and being teachable, she added. He also was assessed to be "unsatisfactory" in building trusting relationships, balancing diverging and competing points of view, and the ability to accept constructive criticism, Faro reported.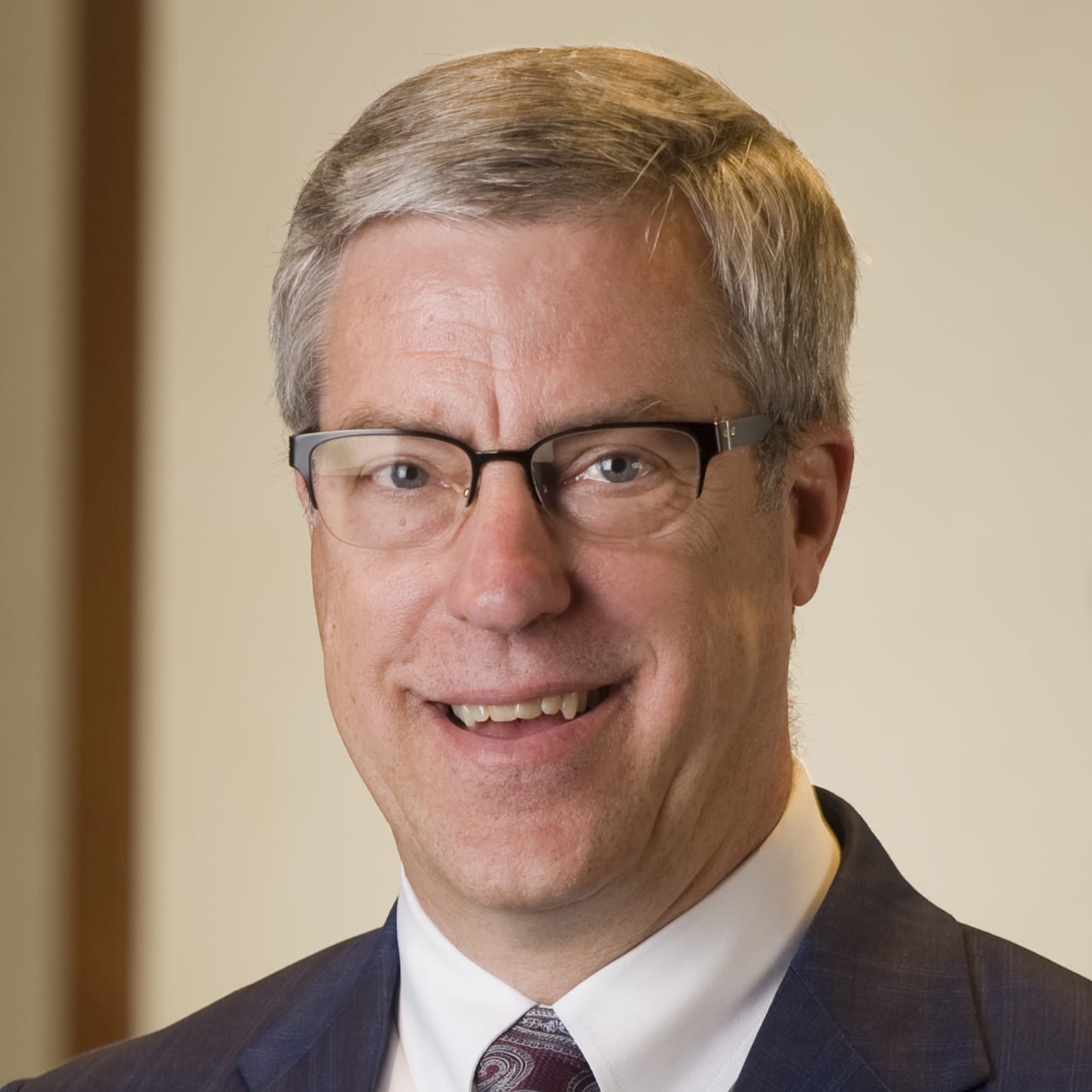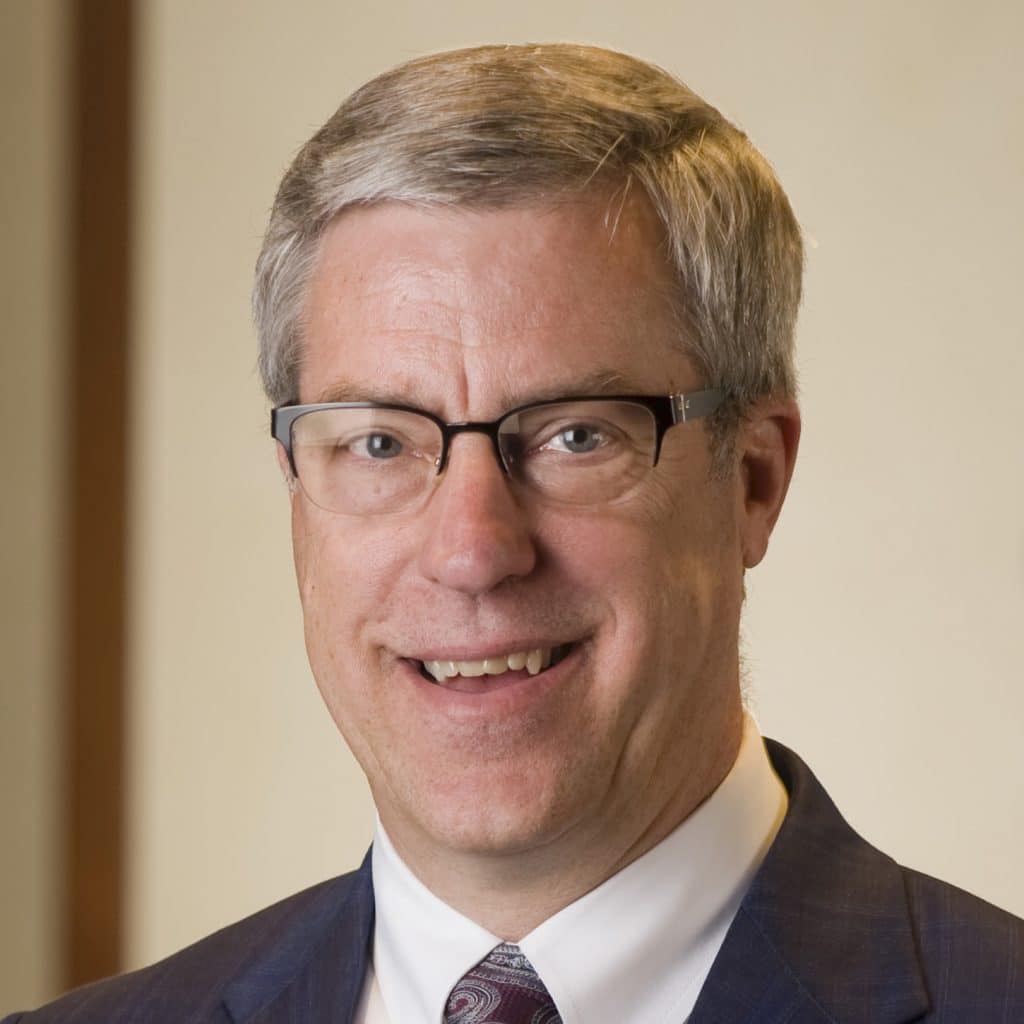 The board discussed the review in an executive session, but didn't work with Human Resources to develop any plan to address concerns as is normally done, Ivy said.
The following year, Jennifer Boysen, who had been a Northern student, voluntarily helped raise funds for the university Center for Women in Leadership. Feeling inspired by the university's view of women in ministry, Boysen took a job as Northern's chief development officer.
The first week on the job, Boysen asked Shiell for donor information, she said, but he refused. This caused Boysen to question the university's transparency and how it was using donor funds.
Boysen documented her concerns in emails to Jason Gile, dean of program development and innovation. The emails cite an instance where a donor gave $60,000 for a women's studies program in San Antonio during 2021 and 2022. Boysen writes that in 2023, Shiell asked her to write a new proposal, raising more money for the same fund. However, when Boysen inquired about what happened to the previous earmarked donations, she was told that none of the money had been spent, and the San Antonio Center "didn't exist in accounting, 'that it was dead.'"
Boysen also noted another program that raised more than $428,000 over a five-year period. However, the bulk of that money went into the "1100 General Fund/Northern Fund," Boysen wrote. "My question here is where is the accounting for the spend on these gifts?" Boysen asked in the email. "I need to see dollars out to align them with dollars in, and to make sure that the dollars out were spent according to the intention of the grant."
In her email, Boysen also discussed $525,000 that a donor gave to Northern as "just a way for (the donor) to park" his money for a particular care ministry. "A HUGE concern I have with this is if the (care ministry) is in alignment with our nonprofit status as a Christian educator," Boysen wrote. ". . . This could be a truly serious misstep of Bill's."
After hearing stories of Shiell's bullying, Boysen reported her concerns to the board, asking that Shiell be put on administrative leave while the board investigates. Boysen said the board chair instead tried to facilitate reconciliation between her and Shiell. Boysen said she persisted in reporting the matter as abuse of power.
Then, in November, 16 other individuals submitted reports to the board and HR, Boysen told TRR.
Initially, the board employed Emphasis HR to handle the reports and directed Nathan Dent, seminary administrator, to serve as a liaison with the firm. But according to a November 9th email from Boysen to Lynn Cohick, Dent didn't give Emphasis HR any of the reports concerning Shiell. When asked why, Dent told Boysen that the board was investigating her, the email states.
Boysen then pressed for a third-party investigation. The board then hired investigative lawyer Maureen Maffei, who then received Boysen's and the other 16 former and current employees' reports and interviewed sources. Boysen said Maffei told her that she gave the report of her investigation's findings to the board in mid-January.
On Feb. 6, Ingrid Faro wrote to the board chair, saying staff were worried that the board would back Shiell, despite the investigation's findings, which was negatively impacting morale.
"Bill's revengeful and castigating style of leadership has brought staff morale to perhaps an all-time low," she wrote. "Faculty and staff are looking for other jobs."
On Feb. 11, a group of 15 students sent a letter to the board asking the board to bring a victim advocate into its process of addressing reports of abuse; put Shiell on administrative leave until the investigation's findings were released; expand the investigation to include additional sources; and release the investigative report to the public.
On Feb. 13, Boysen said the board sent her a confidential letter, telling her that the investigation concluded and that her concerns didn't necessitate disciplinary action against Shiell. They told her she would need to continue reporting to the president for her duties or she could resign, Boysen told TRR.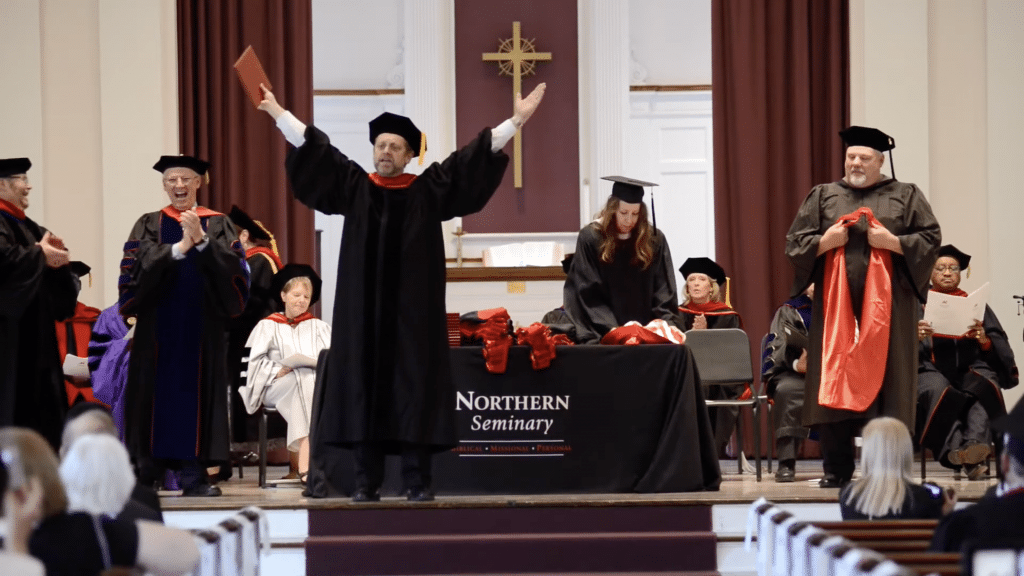 Two days later, an additional 50 students sent a letter to the board, aligning with the first group of students' requests.
On Feb. 17, the board sent an email to staff, students, and faculty, informing them of an on-going investigation into the allegations. But the email didn't address any of the requests the student group made, the student leaders said.
"The Board of Trustees at Northern Seminary has a unique opportunity to show the world what it looks like to lead well when faced with failures from within," said student leader Karen Smith. "This darkness is a chance for Northern Seminary to model the humility required that seeks justice rather than a culture that seeks to protect institutions."
*Scot McKnight has been a speaker at the Restore Conference, which is sponsored by The Roys Report.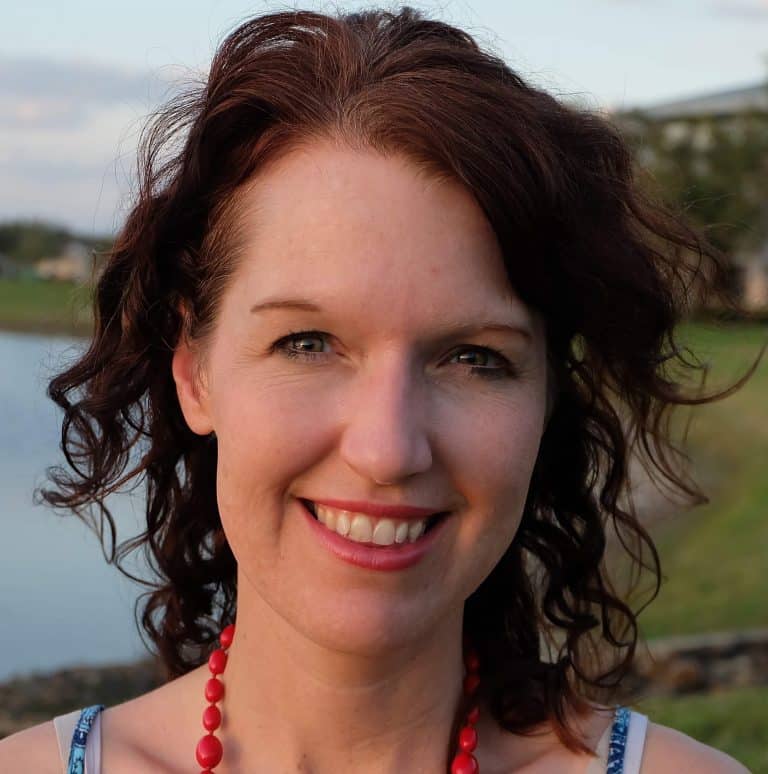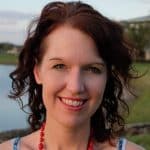 Rebecca Hopkins is a journalist based in Colorado.