When a tornado struck this southeastern Oklahoma town on Friday night, the Bypass Church of Christ served the community as a shelter. 
The 100-member congregation opened its doors almost immediately to help — as the American Red Cross and news stations spread the word.
The church's quick action marked the fulfillment of a commitment members made more than two decades earlier. 
After an ice storm left Idabel residents without electricity for up to 15 days in 2000, Bypass leaders decided to build a new family life center that could function as a shelter — complete with showers, a kitchen and the ability to run on generators. 
"This church came to us that spring and said, 'We're building a new fellowship center. We want to know what we need to put in it to make it a shelter available for our community in McCurtain County,'" recalled Dee Wilson, an American Red Cross financial and statistical manager. "We told them what we needed. They checked with a couple of other agencies … and then they built it."
Give a gift of $50 or more to The Roys Report this month, and you will receive a copy of "The Kingdom, the Power, and the Glory: American Evangelicals in an Age of Extremism" by Tim Alberta. To donate, click here.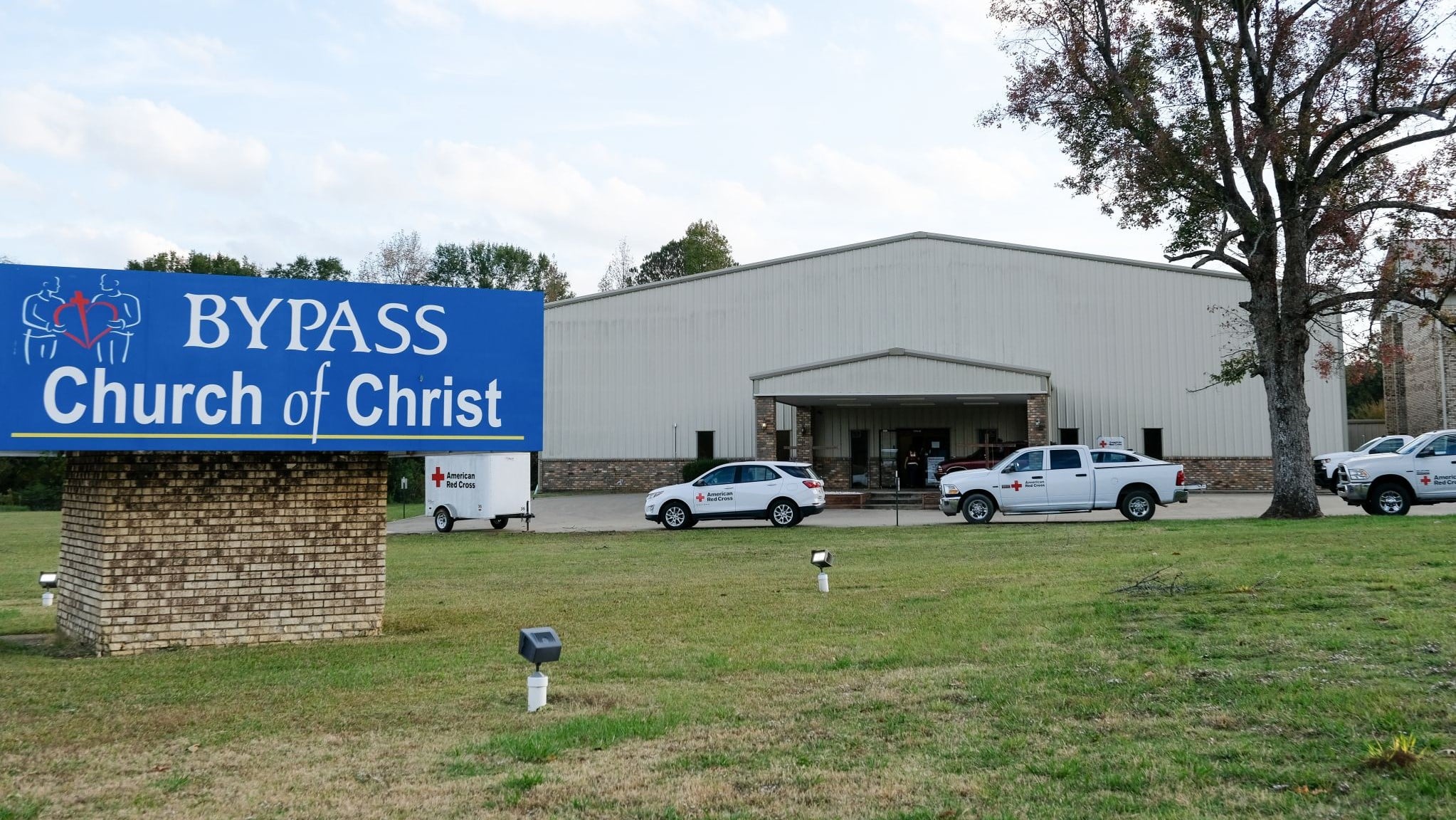 After Friday's storm, the building became the base of Red Cross operations. 
The twister destroyed or damaged at least 228 homes, according to Cody McDaniel, McCurtain County's emergency management director. It also destroyed the Trinity Baptist Church and damaged the Kingdom Hall Jehovah's Witness sanctuary. 
Another tornado that night killed a man in the Pickens area of McCurtain County, about 36 miles north of Idabel. 
Red Cross administrators called Bypass leaders after the storm passed and moved their operations into the center Saturday morning.
"Our (county's) emergency manager actually put this building on top priority because we are a shelter," said Jerry Falling, Bypass youth minister. "So he made sure they came in here and got our electricity up and running as soon as they could."
But this wasn't the first time the church partnered with the Red Cross. 
When a women's addiction treatment center flooded a few years ago, patients were brought to the Bypass church for overnight shelter. In 2021, the Red Cross used the church building and parking lot as a COVID-19 vaccine clinic site. 
"When we have anything that needs shelter here in McCurtain County, this is our first frontline place to come to," Wilson said. "Unless, of course, it's at the north end of the county or something to that effect.
"The graciousness of the church to provide this building has been absolutely wonderful for this county," she added.
'We knew it was coming'
Hours before the Red Cross arrived Saturday morning, Bypass minister Rodney Watson, Falling and several other church families sought shelter themselves in the building, listening to the storm raging outside. 
"We were watching," Watson said. "We knew it was coming. We knew it was going to be bad. We knew that we might take a direct hit. … We could hear the tornado. We could see power flashes in the distance. We knew it was getting close."
Then the tornado turned less than a mile from the Bypass church, moving away from the auditorium and into the surrounding neighborhoods.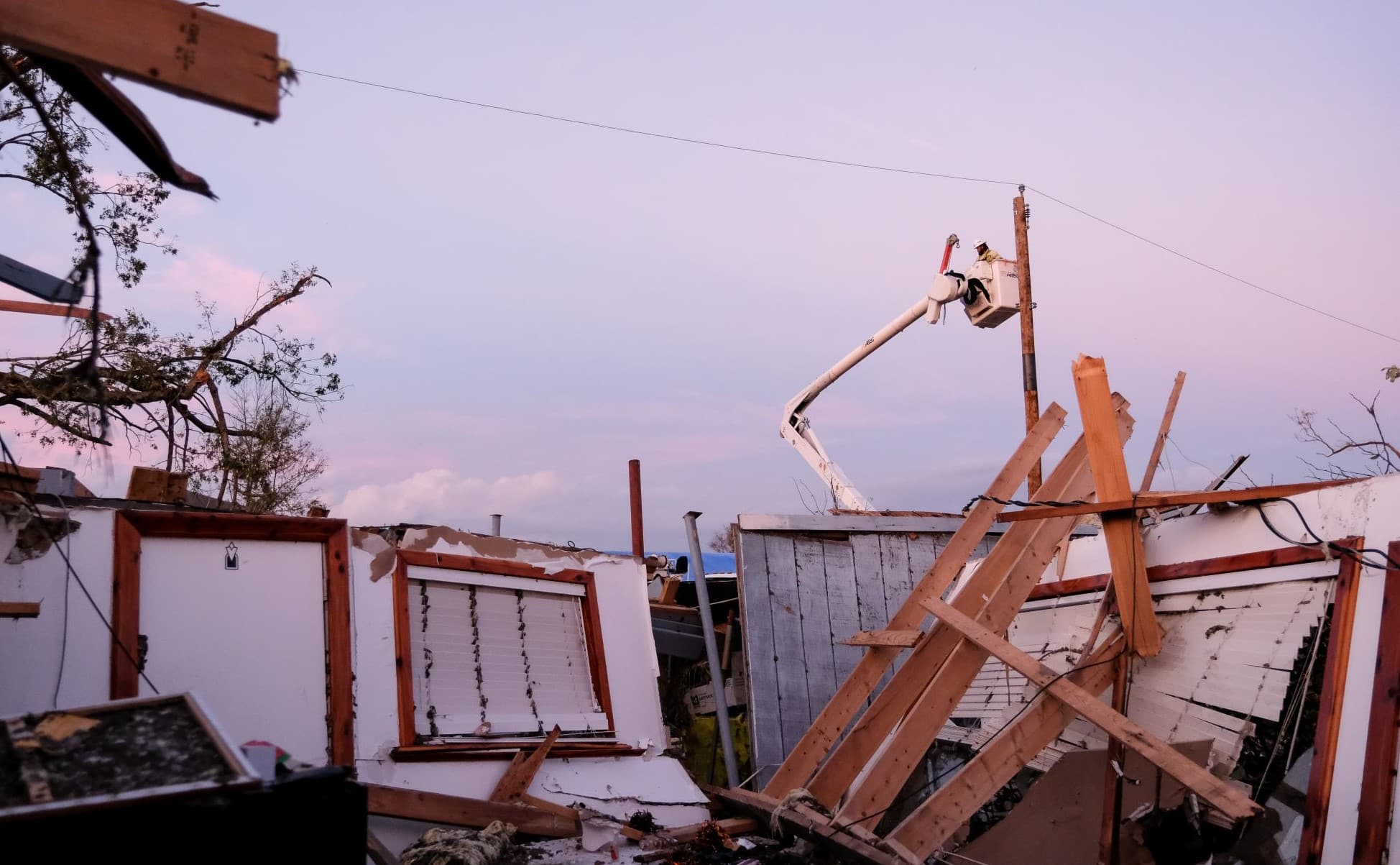 "Everybody in our congregation knows somebody who has experienced some damage," Watson said. 
Falling joined Jesse Phipps, a Bypass deacon who is the chief of the Ringold Volunteer Fire Department, about 32 miles northwest of Idabel, for search and rescue after the tornado.
Following Idabel's path of destruction, the fellow Christians worked their way through the neighborhoods — by vehicle and on foot when trees blocked the road.  
"My heart skipped about four beats as we went south, to the road that you turned to go to my house," Falling recalled. "The houses on either side, I mean, just obliterated."
Jon Hilton's house was one of those Falling saw. 
Hilton had been at home with his family, three dogs and several friends when the tornado hit, pinning them for several seconds in the main hall before tearing off the roof. 
"My brother and I actually watched the roof just disappear above us," Hilton said. Yet, despite the structural damage, everyone inside was unharmed.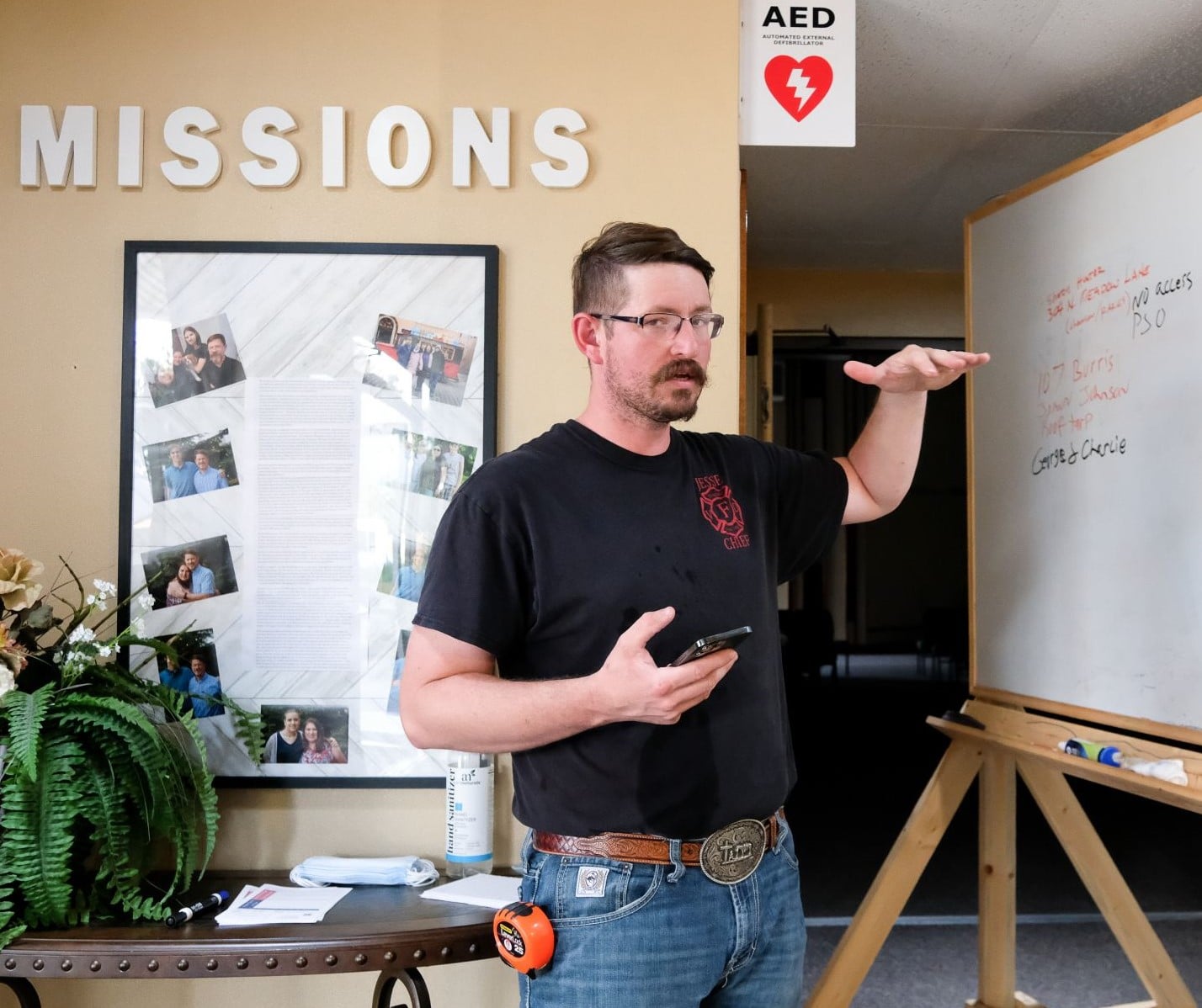 The community has rallied to help Hilton's family since the disaster. 
"We've had the Red Cross come out, and they've given us some tarps and have helped with that," Hilton said. "Across the street, my neighbor, he's been bulldozing stuff, moving stuff, trying to help out. The entire community has really kind of come together and tried to help each other."
"Whether they go to church or not, everybody is saying, 'I just thank God,'" Falling said. "With sudden disasters like this, there seems to be a faith to it."
That was evident on Sunday at the Bypass church.
Members came together to worship — and cry — after spending the weekend helping with relief efforts.
"Instead of a regular sermon, we had a sharing time when folks gave testimony of how the Lord protected them and really how they had seen God at work in the midst of this," Watson said. "We had tears. We had some laughter. It was a time in which we honored the Lord and were able to thank him for his protection."
This article originally appeared at The Christian Chronicle.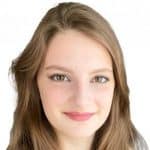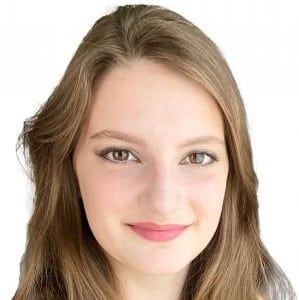 Audrey Jackson, a journalism graduate of Harding University in Searcy, Arkansas, is The Christian Chronicle's associate editor for print and digital.