This week, The Immigration Coalition removed Bryan Loritts from its upcoming conference after examining evidence that Loritts had covered up sex crimes at a previous church.
Earlier in the week, someone had written the conference organizers, expressing concern about Loritts.
The organizers responded that "with J.D. Greear and The Summit Church's internal investigation . . . we felt it was okay to add (Loritts) to our speaker lineup."
The organizers also forwarded a letter by you, Pastor Greear, indicating that Loritts had been cleared of wrongdoing.
Pastor Greear, that is the power you have. As not only the pastor of The Summit Church, but also the president of the Southern Baptist Convention, you are highly respected by many. But with that respect and power, comes responsibility.
Give a gift of $30 or more to The Roys Report this month, and you will receive a copy of "The Ballot and the Bible" by Kaitlyn Schiess. To donate, click here.
The investigation The Summit Church conducted of Loritts was deeply flawed and you know it.
When I reached out to The Immigration Coalition and shared information that I and others had published months ago, the organizers were deeply concerned. They invited me to send more information, which I did. The same day, they removed Loritts from the conference lineup.
Why is it then, that you, who have certainly been aware of the serious problems concerning Loritts since early this summer, continue to endorse him?
These serious problems were highlighted by abuse advocate, Rachel Denhollander, in a series of tweets in June. Denhollander said she was "deeply disturbed by how things stand" with Summit and Loritts. And she noted that following Summit's investigation, "there are serious questions that remain unanswered."
I am deeply discouraged by this hire as things stand right now.

From Summit's statement it would appear that the process for bringing Bryan on board is more extensive than many churches would have done. However. . .

(Thread)https://t.co/OoRqKwTmei

— Rachael Denhollander (@R_Denhollander) June 12, 2020
Denhollander is absolutely right. There are extremely serious questions that remain unanswered.
Yet in your letter that was sent to The Immigration Coalition, you state that Summit "thoroughly familiarized themselves with Pastor Bryan's past" to "ensure that his prior conduct aligns with our missional values."
Similarly, Summit's official statement on its investigation concerning Loritts states:
(I)t became abundantly clear to The Summit Church that Pastor Bryan had not attempted in any way to cover up the incidents of abuse that occurred at Fellowship Memphis in 2010, protect the abuser, or discourage victims from seeking justice for their abuses. In fact, The Summit Church's thorough background check, interviews, and examination revealed quite the opposite.
Yet nothing is "abundantly clear" about Loritts' past actions except that they are gravely concerning.
For those reading this letter who are unfamiliar with the situation, Loritts' concerning behavior stems from 2010 when he was pastor of Fellowship Memphis, a large church in Memphis, Tennessee.
What is undisputed is that a church employee found a hidden cell phone that was recording her in a church bathroom. This cell phone belonged to Rick Trotter, Loritts' brother-in-law, who was a worship pastor at Fellowship Memphis at the time.
The employee gave the cell phone, with dozens of secret recordings on it, to Loritts. Loritts did not report the incident to police. He instead took the phone home with him overnight.
The phone has since vanished.
Loritts initially said he gave the phone to the elders at Fellowship Memphis. He later said he gave the phone to Fellowship Memphis Pastor Bill Garner and doesn't know what happened to it afterwards.
I have reached out to Garner to confirm Loritts' account, but Garner has not responded. To date, no one at Fellowship Memphis has taken responsibility for the vanishing phone.
Loritts also said he instructed a staff member the next day to report the incident to police. And according to Summit, a staff member confirmed Loritts' account.
However, Memphis police say they have no report about Trotter from 2010. The first report they received about Trotter is from 2016, when Trotter repeated his crimes at another Memphis church—Downtown Church.
Loritts also said he instructed a staff member to report Trotter to Child Protective Services (CPS). However, CPS cannot confirm that any such report was ever filed. (According to a local newspaper, witnesses claim that some of Trotter's victims were minors.)
By Loritts' own admission, he did not notify his congregation that there was a sexual predator in their midst for six months. Loritts says he withheld the information not "to hide anything," but on the "counsel of lawyers"—as if that makes it better.
Clearly, the way Loritts handled the situation in 2010 was grossly negligent at best. But at worst, his actions involve destruction of evidence and failure to report a sex crime involving minors, which are serious infractions.
Clearly, the way Loritts handled the situation in 2010 was grossly negligent at best. But at worst, his actions involve destruction of evidence and failure to report a sex crime involving minors, which are serious infractions.
Plus, Loritts hired Trotter to lead worship for his Kainos Conference in 2015. And there's no evidence that Loritts warned conference-goers of the risk.  
Yet Pastor Greear, in your letter about Loritts, you state: "We grieve the situations at Fellowship Memphis and Downtown Church, but we are grateful for the convictions that have guided Pastor Bryan throughout this process."
What exactly are the convictions for which you are grateful? Loritts' decision to put his own liability ahead of the safety of his congregation? His desire to re-platform a family member at the risk of those attending a conference? Loritts' changing narrative, which indicates he may not be telling the truth?
Yet, as Denhollander noted in her tweets, there are even more issues than the ones already mentioned.
There are two witnesses who independently stated that Loritts told them early on that Trotter's phone had been destroyed.
One, Greg Selby, a former insider at Fellowship Memphis, alleged that Loritts told him that an attorney had instructed the church to throw the phone in the Mississippi River.
Another witness—a victim of Trotter's, Jennifer Baker—said she approached Loritts several weeks after the phone was discovered and was discouraged from reporting Trotter's crime because it was "too late." The phone was already gone.
Baker added that Loritts threatened her with church discipline if she told anyone at the church about Trotter's crime.
Both Baker and Selby told their stories in detail in a podcast I published in early June.
They also recounted that they informed leaders at Summit about their concerns in a second podcast I published.
According to Selby, the investigation Summit conducted was a "sham." He said Summit leaders were not on a "research mission" to discover the truth, but "a mission to find out what Jennifer and I were willing to say" so Summit could do "some sort of jujitsu" to defend against it.
Selby and Baker's call with Summit took place on May 28. On June 1, Summit published its statement, saying it was "abundantly clear" that Loritts was innocent of wrongdoing.  
"Shame on Summit for taking a full hour to meet with Greg and (me) . . . and then put out this blatantly false statement in complete contradiction to what we testified and what we spelled out for them," Baker remarked to me afterwards.
"Shame on Summit for taking a full hour to meet with Greg and (me) . . . and then put out this blatantly false statement in complete contradiction to what we testified and what we spelled out for them."
Pastor Greear, why did your church's statement include none of the information Baker and Selby gave your leaders?
Also, why does your letter, which continues to circulate, obscure the facts?
In the letter you sent to The Immigration Coalition, you state that after learning of Trotter's crime, Loritts "immediately reported this information to church elders and terminated (Trotter) less than two hours later." But you conveniently omit that Loritts failed to report Trotter's crimes to police.
You also state that the elders at Fellowship Memphis removed Loritts from the handling of Trotter's case about two weeks after the phone was discovered. Yet this directly contradicts Selby and Baker's testimony that Loritts was intimately involved with Trotter's case throughout.
You also continue to overlook other concerning facts about Loritts—like his claims that he has a doctorate, which he doesn't.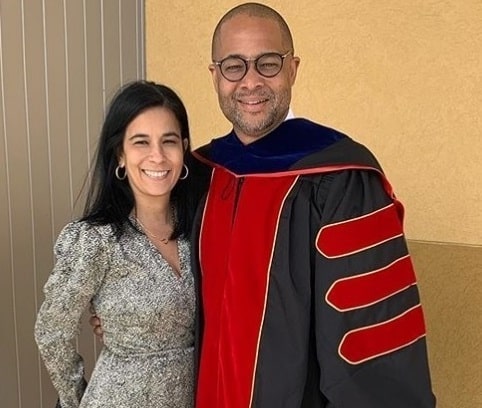 A sketchy school in Florida gave Loritts an honorary doctorate. But as I reported in May, this school has an F-rating by the Better Business Bureau. And the school's chancellor, "Dr. Zamekio Jackson," says he was educated at Texas Christian University (TCU), but TCU told me Jackson has never attended TCU. So the school's own chancellor is lying about his doctorate!
Despite this, Loritts continues to go by "Dr. Loritts" on his website and social media. And you, sir, continue to look the other way. Meanwhile, Loritts continues to expand his influence.
Just last Sunday, Hope Church Las Vegas, a megachurch with a congregation of about 4,000, announced that Loritts will be a visiting teaching pastor at the church.  
Also, just recently, Matt Chandler, pastor of The Village Church and president of Acts 29, recorded a five-part series with Loritts on Race and Gospel. And this past summer, Moody Publishers released Loritts' most recent book, The Dad Difference.
This is grievous.
Until these serious issues regarding Bryan Loritts are resolved, Loritts shouldn't be pastoring, preaching, or publishing anywhere. And you, Pastor Greear, should insist that Loritts step down from his position at your church.
You also need to be honest about the outstanding issues regarding Loritts, rather than circulating statements that deceptively omit Loritts' most glaring and grievous past actions.
The investigation Summit conducted did not clear Loritts of wrongdoing; it only raised more questions. And Loritts' ongoing deception concerning his credentials do not show him to be someone whose testimony is trustworthy. It reveals him to be someone who plays fast and loose with the truth.
Please Pastor Greear, for the sake of the church, stop covering for this man and tell the truth.