A particular thought pattern now permeates our civic discourse: "We" don't have to believe what "they" say, because "they" are dishonest, unfair, speak in bad faith, etc. Meanwhile, "we" are virtuous and fair. Indeed, a lot of what passes for dialogue on social media often ends up with a self-selected group of people reinforcing comforting narratives and denigrating troubling ones.
But what if "they" are right?
Ponder a recent discussion concerning John MacArthur and his influential Grace Community Church (GCC) in Sun Valley, California.
A recent report by Christianity Today (CT), an outlet generally seen as centrist in the Christian world, casts MacArthur and GCC in a bad light, claiming GCC's leaders ignored signs of abuse in their counseling sessions and attacked those who raised questions about this practice.
William Wolfe, a former deputy assistant secretary of defense in the Trump administration and self-described Christian nationalist (according both to his own definition and prominent academic definitions from critics) was aghast, saying, "If you can't see that there's a concerted effort by the woke mob to destroy John MacArthur's reputation and legacy in his final years of ministry, you don't have your eyes open." He further explained his gratitude for MacArthur's ministry and specifically critiqued the messenger. "I'm not going to trust the reporting from the likes of [Christianity Today], [David French] or [Kristin Du Mez], etc. for one second on this issue," Wolfe concluded.
Give a gift of $25 or more to The Roys Report this month, and you will receive a copy of "I Can't Hear God Anymore: Life in A Dallas Cult" by Wendy Duncan. To donate, click here.

I'm so thankful for the life and ministry of @johnmacarthur

And whatever did or didn't happen at GCC, I'm not going to trust the reporting from the likes of @CTmagazine, or commentary from @DavidAFrench, @kkdumez, etc., for one second on this issue.

And you shouldn't either.

— William Wolfe 🇺🇸 (@William_E_Wolfe) February 10, 2023
Wolfe was hardly alone. Pastor Tom Buck of First Baptist Church of Lindale, Texas, echoed Wolfe's sentiments almost precisely, saying this was "part of the bigger agenda" to "destroy those who stand against the social Justice movement." Wolfe and Buck are just two examples.
Yet the accusations against GCC are almost certainly true. Wolfe is de facto dismissing a former elder at GCC, Hohn Cho, who is at the center of the story. CT's report, authored by Kate Shellnutt, cites Cho, who is a lawyer, extensively. It details a case of church discipline against a woman for refusing to take back her husband, whom she accused of child abuse. It also details that there are other women in the church whose concerns were not heeded.
David Gray was convicted of physically and sexually abusing his children in 2005 and sentenced to prison. Cho was asked to review the issue in 2022, after The Roys Report published an initial article showing that GCC had excommunicated Eileen Gray in 2002 for not taking back her husband, who at the time had confessed to the physical abuse. Cho's investigation found clear wrongdoing on the part of church leadership, and he urged them to make amends. When MacArthur dismissed Cho's findings and Cho continued to press his case with the elders, Cho was asked to resign.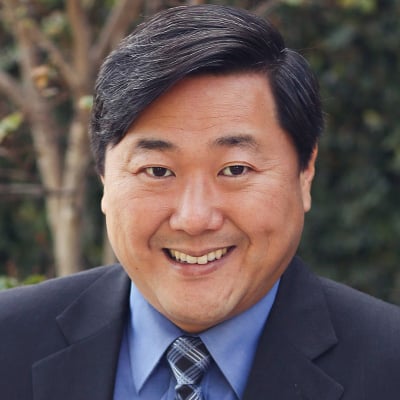 Since leaving GCC, Cho reports talking to many women who were also dismissed after complaining of spousal abuse and seeking church counseling. "At the end of the day I need to do what's right, as the Spirit and my conscience and prayer and counsel and the Word all lead me, and let God take care of the results," Cho said. "And the man who taught me that was John MacArthur." Cho has confirmed on his own Facebook page that the article quotes him accurately and in context.
GCC has not taken kindly to Cho's remarks, and the church has scrubbed its website of Cho's sermons and postings. Cho, for his part, posted a lengthy Facebook post explaining the process he went through to decide to talk publicly and is humbly offering to talk to any friends at the church who still want to speak to him about anything, whether or not they agree with his stance.
Of course, Wolfe and Buck are not entirely wrong: Some people undoubtedly do want to damage MacArthur's legacy, for reasons that have nothing to do with his handling of spousal or child abuse. Some also simply want to destroy him because he's a prominent evangelical Christian. That alone is enough to some people, particularly the "woke mob" types Wolfe complains about. MacArthur's defenders aren't wrong about that.
The problem is, they want to stop there.
MacArthur is perhaps the most famous and strident "complementarian," i.e., someone who believes men and women were each designed to "shine the spotlight on Christ's relationship to the church" in ways that the opposite sex cannot. There is considerable nuance to debates on this issue, and some versions of complementarianism are mainstream. However, the more strident form of complementarianism, to which MacArthur subscribes, denies that women can be teachers of the gospel, or even speak at all on spiritual issues, and claims they should serve only in supporting roles in the church. Foes accuse MacArthur of sexism and misogyny, particularly for admonishing Beth Moore, a prominent female Christian speaker, to "go home" rather than continue speaking on biblical ideas, and they relate this directly to MacArthur's theological beliefs.
MacArthur also defied various pandemic-era rules in Los Angeles, preached sermons some have described as racist, and explicitly stated he doesn't support religious freedom, which he contends "sends people to hell." Needless to say, this has earned him powerful enemies, both within and without Christian circles.
Thus, Wolfe and Buck's case is emotionally powerful. Many of MacArthur's foes do have incentives to see him fail, and some hold ideas that Wolfe and Buck believe in. There is a concerted effort by some to oppose MacArthur and his legacy. Several prominent institutions and individuals Wolfe frequently has significant differences with, theologically and politically, are amplifying this story.
Indeed, Wolfe's attack on Trump-skeptic writer David French and controversial author Kristin Du Mez, is instructive. Beyond the fact that both tweeted CT's article with brief comments, they have no obvious connection to the story. However, French, "woke" mobs, and other Christians deemed insufficiently opposed to Black Lives Matter, LGBT, and related cultural issues are frequent targets of MacArthur's fans.
It could be absolutely true that a "woke mob" is out to get MacArthur and GCC, but that doesn't mean he's innocent of the charges leveled at him. The testimony of Cho and many women of MacArthur's own church confirm this.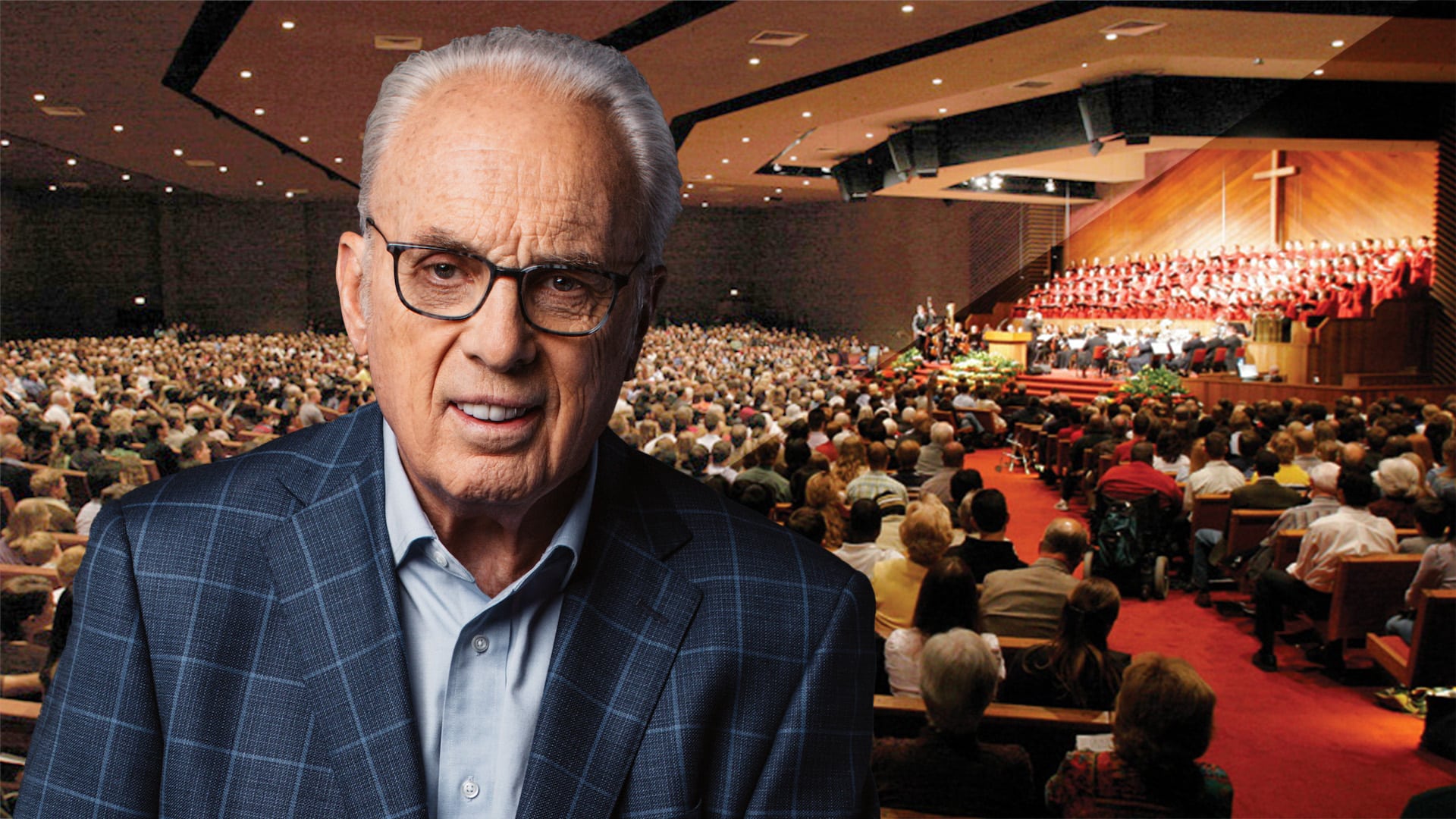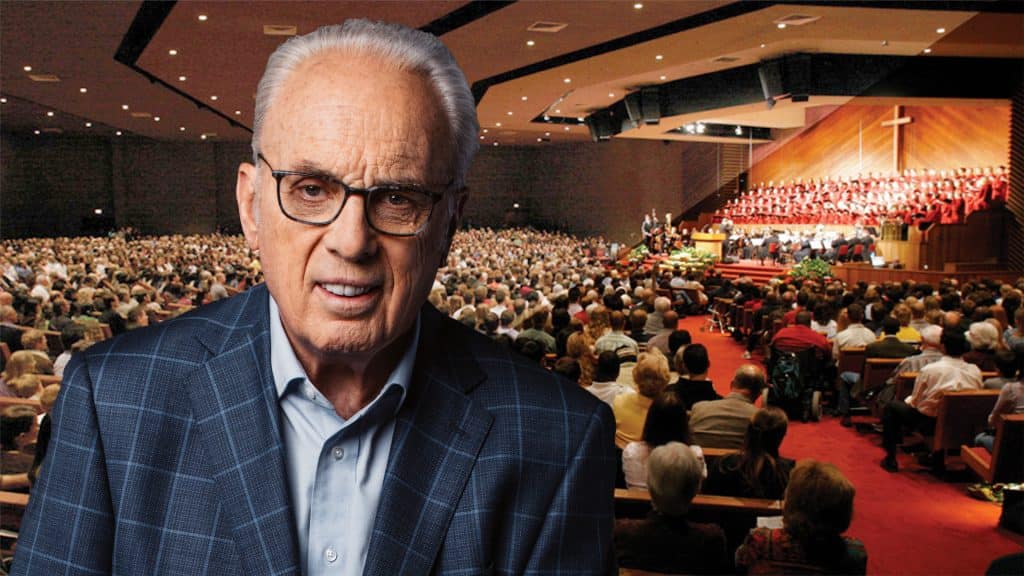 The unspoken question in all this is: Do Wolfe, Buck, and other defenders of GCC really believe this is simply a matter of a "woke mob" and that no other information or context is important, or do they know better? It's hard to know for certain. Cognitive dissonance and motivated reasoning are powerful and can warp the perception of even intelligent, well-meaning people. And maybe these defenders didn't even read the story, just dismissing the messenger without really realizing what was being communicated.
Perhaps, however, it's simpler than that. Perhaps GCC's defenders view MacArthur's message as so crucial and the threat from the "woke mob" as so existential that the report's truth or falsity is essentially irrelevant. It matters only that the larger truth is correct: that in the broad scheme of things, GCC and MacArthur are right, and their critics are evil. When the issue is framed this way, it's very easy to convince yourself that defending GCC and MacArthur is desirable, obligatory even.
The problem with this view is that it is far too charitable—not just toward MacArthur's own tribe but toward human nature. No man, no group of people, can be so sure that evil is on the "other side" alone. Our corrupt human nature will naturally lead us to mistakes, and denying that, ironically, denies the very universal truths people like Wolfe and Buck believe themselves to be championing. It is human nature to give the benefit of the doubt to people whom you know deserve it, and it is not smart to ignore critics' motives, which may not be pure. However, it is also wrong to assume our own motives or the motives of our own tribe are pure, and it is downright foolish to ignore even voices from within our own tribe when they point to serious flaws.
This lesson obviously goes beyond the church. There is an epidemic in our time of refusing to believe bad things about "our side," simply because we deem truth too inconvenient or detest our opponents too much. But this is not a foundation on which anything lasting can be built.
"By seeking the counsel of those around us, we learn to get outside of ourselves. It teaches us to see our issues from another perspective… It requires humility to open yourself up to another person, to give another person the opportunity to say something that could potentially change our plans or challenge our pride." Those are words written by Cho, and, ironically, they seem to be one of his last posts on GCC's website that was not scrubbed.
Cho's words are powerful and true, whether or not GCC, MacArthur, and their defenders choose to abide by them.
A version of this article originally appeared at Juicy Ecumenism and has been reprinted with permission.
Cliff Smith is a lawyer, former Congressional staffer, and Freedom of Information Act investigator who resides in the Washington, D.C. area.