In 2020, popular Christian author and pastor John Ortberg resigned from Menlo Church, after admitting he'd allowed his adult son, who'd confessed an attraction to children, to continue to volunteer with minors. Ortberg also didn't inform his congregation or other church leaders of his son's attraction—something Menlo's elders called a "betrayal of trust."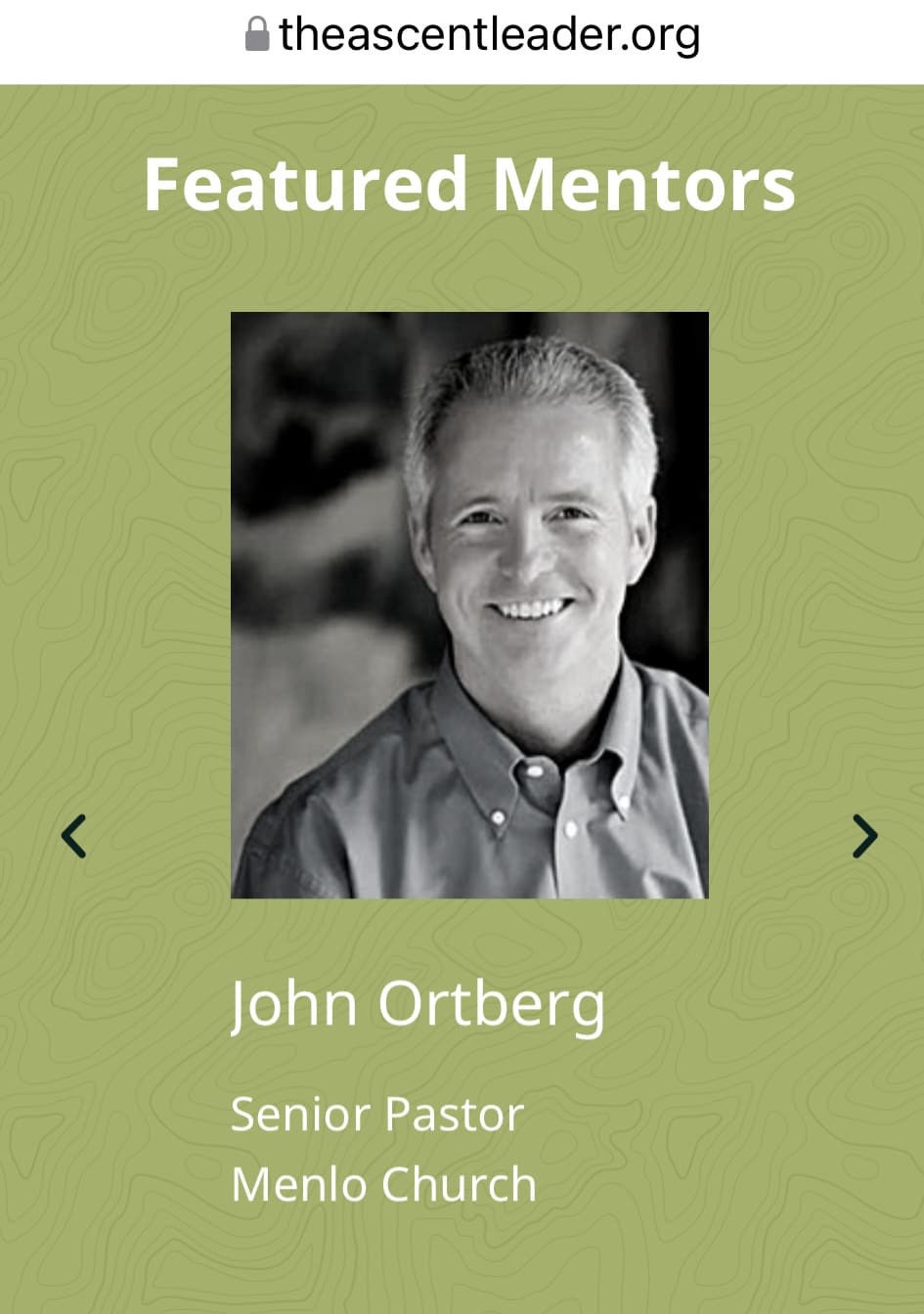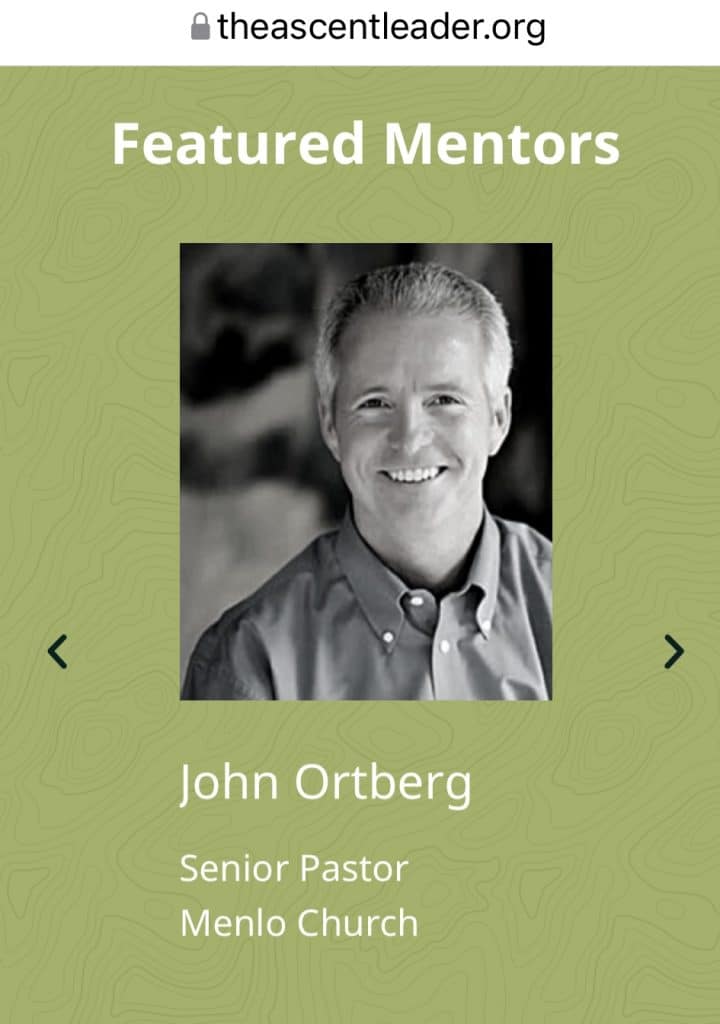 Now, just 18 months after his resignation, Ortberg is giving church leaders lessons in "Craft and Character" as part of a leadership program offered by The Ascent, a Christian consulting group.
Last week, Nancy Beach—former programming director at Willow Creek Community Church and a "coach" with The Ascent—posted on Facebook that she had just led a cohort with Ortberg.
"I love coaching this Craft and Character cohort!" she wrote. "That's John Ortberg . . . who mentored us all day yesterday. What a gift!"
I respect Nancy Beach. As one of the first to speak out about Bill Hybels' abuse, she has consistently shown uncommon courage and grace.
Give a gift of $30 or more to The Roys Report this month, and you will receive a copy of "I Didn't Survive: Emerging Whole After Deception, Persecution, and Hidden Abuse" by Naghmeh Abedini Panahi. To donate, click here.
Similarly, Ortberg was one of the first high-profile leaders to publicly support Beach and Hybels' other victims in 2018. This was at great risk to Ortberg personally and showed bravery, as well.
Yet, I am stunned Ortberg is so promptly returning to ministry after what happened at Menlo, and even mentoring leaders on character.
Ortberg apparently is also consulting with churches, and potentially returning to preaching.
Just recently, Eric Parks, a pastor at Forest City Church in Rockford, Illinois, announced to his congregation the "top secret" news that he and other pastors were flying to California to consult with Ortberg about Forest City's emerging discipleship program.
Parks added, "We're hopeful that might lead to getting (Ortberg) in our pulpit every now and again."
A familiar pattern for evangelical leaders
Ortberg's return follows a familiar pattern in evangelicalism. A leader becomes embroiled in scandal at one location—then takes some time off and replatforms somewhere else.
It's what Mark Driscoll did when he planted The Trinity Church in 2016, just two years after decimating Mars Hill Church in Seattle.
It's what Luke MacDonald, James MacDonald's equally abusive son, did after leaving Harvest Bible Chapel in 2019. After a quick stint at a church in Los Angeles, Luke returned to Chicago, and now is starting his own church.
It's what Bryan Loritts did after leaving a church in Memphis where, at minimum, he horribly mishandled the sex crimes of his brother-in-law—and at worst, participated in a cover-up. Loritts went to a church in New York, then California, and then to J.D. Greear's The Summit Church in North Carolina. And for a year during that time, Loritts also touted a fake doctorate.
Though Ortberg probably doesn't deserve mention with some of these egregious and repeat offenders, his return still highlights the same problem.
There is no true process in evangelicalism for qualifying leaders once they're disqualified. Instead, the compromised leader generally leverages his extraordinary gifting, charisma, and relational capital to gain critical mass. And voilá, he's back.
Who's holding leaders to account?
In Ortberg's case, some might argue he's completed a restoration process.
Following revelations in 2019 that he had failed to protect minors from an unnamed church "volunteer" with an attraction to children, Ortberg took a leave of absence. During that time, he met with church members, staff, volunteers, and elders to listen, apologize, and try to rebuild trust.
In February 2020, about two months after Ortberg was placed on leave, Menlo's elders announced: "The Board has full confidence in John as our spiritual leader and together we look forward to him preaching again . . ."
Yet at the time, neither the elders nor Ortberg had revealed the identity of the "volunteer" in question to the congregation. And months later, the church was stunned when one of Ortberg's children disclosed on social media that the "volunteer" was Ortberg's son, who had served at the church for years.
At that point, it became clear that an initial investigation Menlo had commissioned had been woefully incomplete and the elders ordered a new investigation. They also announced that trust had been so profoundly broken that it was better for Ortberg and the church to part ways.
In a statement in July 2020, the elders wrote: "John's poor judgment has resulted in pain and broken trust among many parents, youth, volunteers and staff. . . . (T)he extended time period required to complete the new investigation and rebuild trust will significantly delay our ability to pursue Menlo's mission . . ."
Similarly, a second investigation later found that Ortberg's decision not to share his son's revelation with other leaders, and the elders' decision "not to be fully transparent," caused "significant damage to the Menlo community." (Fortunately, the investigation also found no direct evidence of child sexual abuse by Ortberg's son.)
Yet, this train wreck didn't preclude Ortberg from promptly returning to public ministry.
Ortberg resigned from Menlo in July 2020. Four months later, he was listed as a mentor for a cohort on "Craft & Character" with The Ascent.
How Ortberg went from the debacle at Menlo to mentoring Christian leaders, without any formal process of restoration, is beyond me.
Yet, in evangelicalism, it seems the only qualification for leadership is the ability to attract followers. And evangelicals are quick to follow charismatic leaders, regardless of past scandals.
Pastors promoting disqualified pastors
The willingness of other pastors and Christian organizations to replatform compromised pastors, even when it's premature or unwise, contributes to the problem. Sadly, this problem doesn't appear to be a concern at The Ascent.
Two of Ascent's mentors are Carey Nieuwhof and Larry Osborne—two prominent pastors who platformed Mark Driscoll long after his abusive behavior became common knowledge.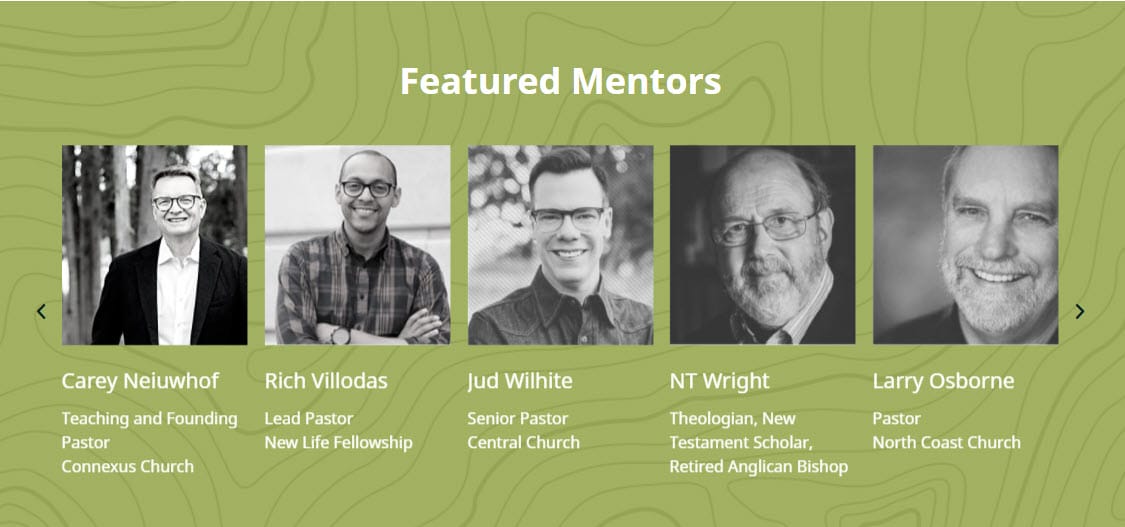 Nieuwhof's irresponsible podcast with Driscoll in 2020 ranked among Nieuwhof's top 10 podcasts for that year.
The podcast has since been removed. But in 2020, Nieuwhof turned a deaf ear to people like Shawn Coons, a pastor from Indianapolis, who tweeted: "I made it about halfway through this interview before I couldn't take it anymore. Maybe I missed the part where (Driscoll) acknowledges (more than 'I'm not Jesus') his abuse and grave wrongdoings at Mars Hill."
I made it about halfway through this interview before I couldn't take it anymore. Maybe I missed the part where he acknowledges ( more than "I'm not Jesus") his abuse and grave wrongdoings at Mars Hill.

— Shawn Coons (@shawncoons) March 18, 2020
Similarly, Larry Osborne featured Driscoll for years on his regular slate of conference speakers. Osborne has even less excuse than Nieuwhof. He served on Mars Hill's Board of Accountability in 2014 and had a front-row seat to Driscoll's horrific abuse there.
Even so, Osborne continued to platform Driscoll, even after I published an article on the issue in 2019 and Osborne's conference lost several sponsors. Osborne finally stopped platforming Driscoll in 2021, likely due to the popularity of The Rise and Fall of Mars Hill podcasts. Around that time, I also began reporting on Driscoll's continued abuse at The Trinity Church. 
Yet to my knowledge, Osborne has never publicly apologized for platforming Driscoll all those years. Even if he did, it would be too little, too late.
But Osborne, Nieuwhof, and Ortberg aren't the only mentors at The Ascent who raise concerns. Also included as a mentor there is Michael Todd, the megachurch pastor whose spitting stunt recently made national headlines. It's hard to believe this man is considered a leader of leaders but apparently he is.

But what's happening at The Ascent is the tip of the iceberg.
Pastors need real accountability
Just last week, I learned Bryan Loritts is speaking at the upcoming 2022 Baptist Missions Conference alongside respected authors Lee Strobel and Sheila Walsh. Several observers have long suspected that J.D. Greear's dogged defense of Loritts signaled Loritts was being groomed for a large platform among Baptists, and this is an indication they were right.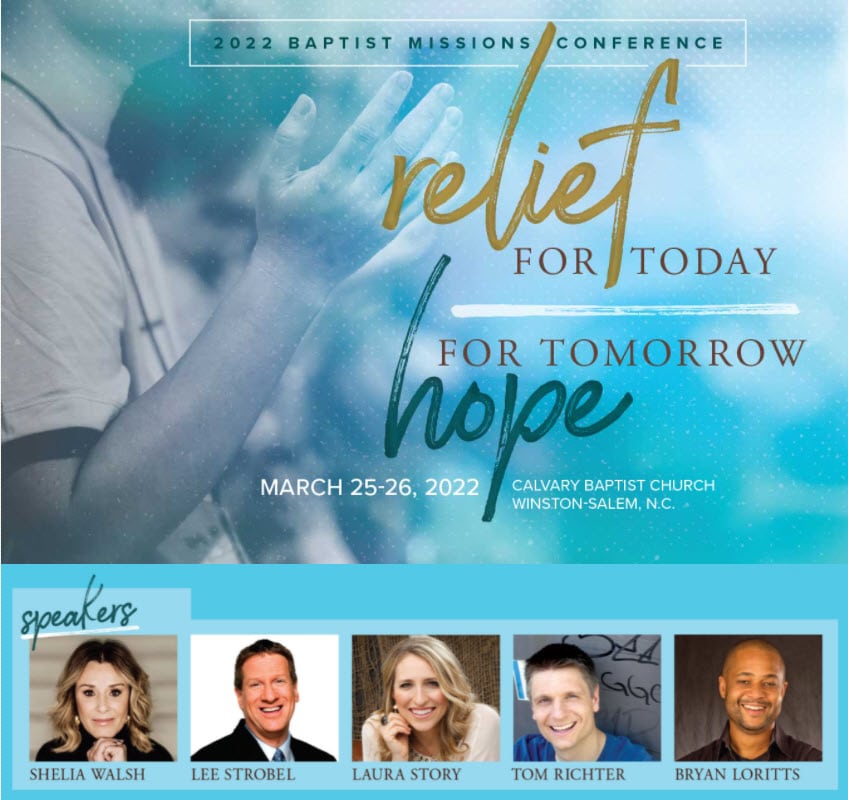 Loritts also is speaking at disgraced pastor Luke MacDonald's church in honor of the church's one-year anniversary.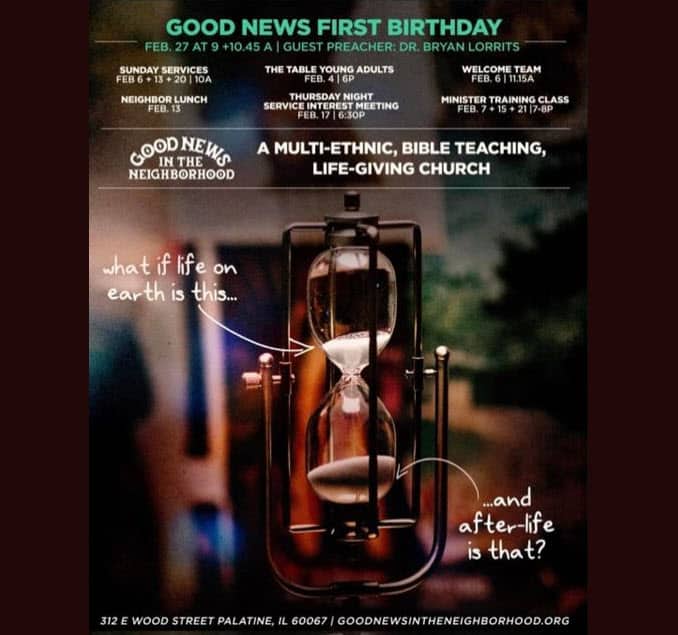 And in just a few days, Mark Driscoll will headline Jimmy Evans' XO Marriage Conference at Ed Young's megachurch in Texas.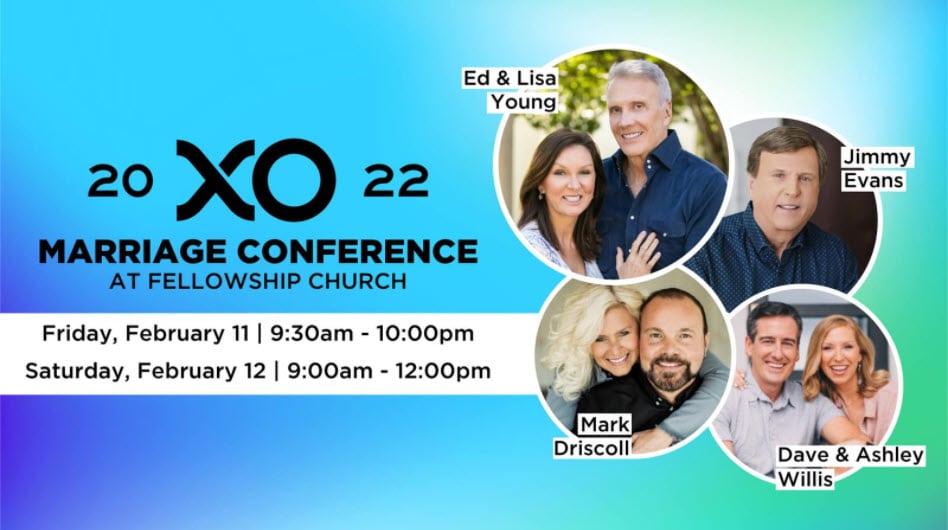 The ever-revolving platforming of disqualified leaders in evangelicalism is almost too much to bear—which brings me back to John Ortberg.  
Again, I don't think Ortberg belongs in the same category as some of the others I've mentioned. And his judgment error while at Menlo, though serious, doesn't preclude Ortberg from returning to ministry, especially if there's repentance, affirmed and demonstrated over time.
Yet there needs to be some process—if for nothing else, to assure the public that Ortberg is in a good place and qualified to lead.
Unlike many evangelical leaders touched by scandal, Ortberg pastored a church in a denomination, which has governing bodies. Recent scandals have shown these bodies can fail miserably when it comes to holding pastors accountable. But this would have been a wonderful opportunity for Menlo's denomination—A Covenant Order of Evangelical Presbyterians (ECO)—to provide a publicly affirmed path to restoration.
I reached out to Ortberg, the Menlo elders, and the ECO, asking if any such restoration was done, but did not receive a response.
In lieu of church bodies providing true accountability, the job now falls on us. Disqualified pastors continue to headline conferences because we attend them. They consult because we seek their advice. And they have a big megaphone on social media because we follow and like them.
In short, they regain their platforms because we give it to them.
But until they've sufficiently shown that they've resolved past issues and earned back trust, which takes time and a community willing to affirm the process, we should not support them. Let's raise the bar. And hopefully as we do, these scandals will become fewer, and the reputation of the church will become stronger.