Refuse to be bitter. Don't gossip or judge. Show grace to your leaders.
These are the common lines used to silence whistleblowers when there's a church scandal. Whether it's the former elders at Harvest Bible Chapel defending James MacDonald, or a pastor at an ARC megachurch defending his lawsuit against congregants, the response is the same. As author and survivor advocate Wade Mullen has said, it's almost as if abusers are reading from the same playbook.
So, I was surprised when I recently listened to a 2014 sermon from "America's pastor," Rick Warren, using these same silencing and shaming tactics against the congregation at Mars Hill.
The sermon was historic. It was given at the last service at Mars Hill Church before the church shuttered in the wake of scandal involving Pastor Mark Driscoll.
I had heard rather innocuous excerpts from the sermon in the popular Rise and Fall of Mars Hill podcast. But when allegations of abuse surfaced against Warren's successor, Andy Wood, I was curious to hear all Warren had said following Driscoll's egregious bullying and abuse.
Give a gift of $30 or more to The Roys Report this month, and you will receive a copy of "Jesus v. Evangelicals: A Biblical Critique of a Wayward Movement" by Constantine Campbell. To donate, click here.

And what I heard was breathtaking.
Warren urged his audience to extend grace to the abuser, Driscoll. But for the abused, he had repeated admonitions.
"Don't be bitter," he told them, missing that the word translated "bitter" in Scripture often means "to grieve." And to grieve when a pastor betrays your trust and destroys your dream is normal and healthy.
Warren also shames congregants for blaming anyone for the Mars Hill debacle. "Here at Saddleback, we have a little statement," Warren said. "We say, you spell blame, 'be lame.'"
Warren further silences his listeners by urging them not to "gossip" or "judge." But he doesn't define these terms. He just says they're bad.
"Did you know that the Bible says over and over again, that one of the things God hates most in life is gossips," Warren said. ". . . You're not the judge. I'm not the judge. You got to let it go. Don't be bitter. Don't blame. Don't gossip, don't judge."
It's stunning Warren would tell Christians not to judge a pastor who so clearly had disqualified himself from ministry. The failure to judge Driscoll is one of the main reasons Driscoll has been allowed to return to ministry and to continue his abuse. 
But the sermon got even worse. Warren then urged the congregation to send Driscoll thank-you notes!
"You need to be grateful for all the ways that God used Mars Hill Church," Warren continued. "Be grateful for all the ways God used Mark Driscoll. . . . Most of you would not even be Christians if it hadn't been for (Mark and Grace Driscoll). And I just want to encourage you, you might just send Grace, Mark, and the kids a note, a thank-you note, for all the good things they did."
Rick Warren's Advice to Mars Hill in Final Sermon
Warren's sermon might be understandable if he had given it before the elders at Mars Hill found Driscoll guilty of "arrogance," a "quick temper," and "leading the staff and elders in a domineering manner." But this sermon was given after the elders reached their conclusion—and after Driscoll abruptly resigned, rather than submit to the elders' plan of restoration.
I don't know if Warren's perspective on Driscoll has changed in the past eight years. But on Monday, a man facing very similar allegations to Driscoll, Andy Wood, is set to assume Warren's mantle. And I can't help but wonder if Warren's regrettable 2014 sermon foreshadowed what's happening with Wood.
I reached out to Warren through Saddleback's PR agent, Kristen Cole of A. Larry Ross Communications, asking whether Warren regrets anything he said in his 2014 sermon. But I did not receive a response.
I have always viewed Rick Warren as one of the better megachurch pastors. While some have been exposed as proud, greedy, and authoritarian, Warren has appeared the opposite. He's warm, down-to-earth, and gives away 90% of his income.
Yet, given Warren's 2014 sermon, and the way he's handled abuse allegations against Wood, Warren appears to have major blind spots when it comes to abusive pastors.
At best, he doesn't recognize the telltale signs of an abusive pastor, nor grasp the devastation these pastors leave in their wake. At worst, he sees the abuse, but excuses it.
When the allegations first surfaced against Wood in July, Saddleback appeared to take the allegations seriously and commissioned an investigation. But it was one of the worst investigations I've ever seen.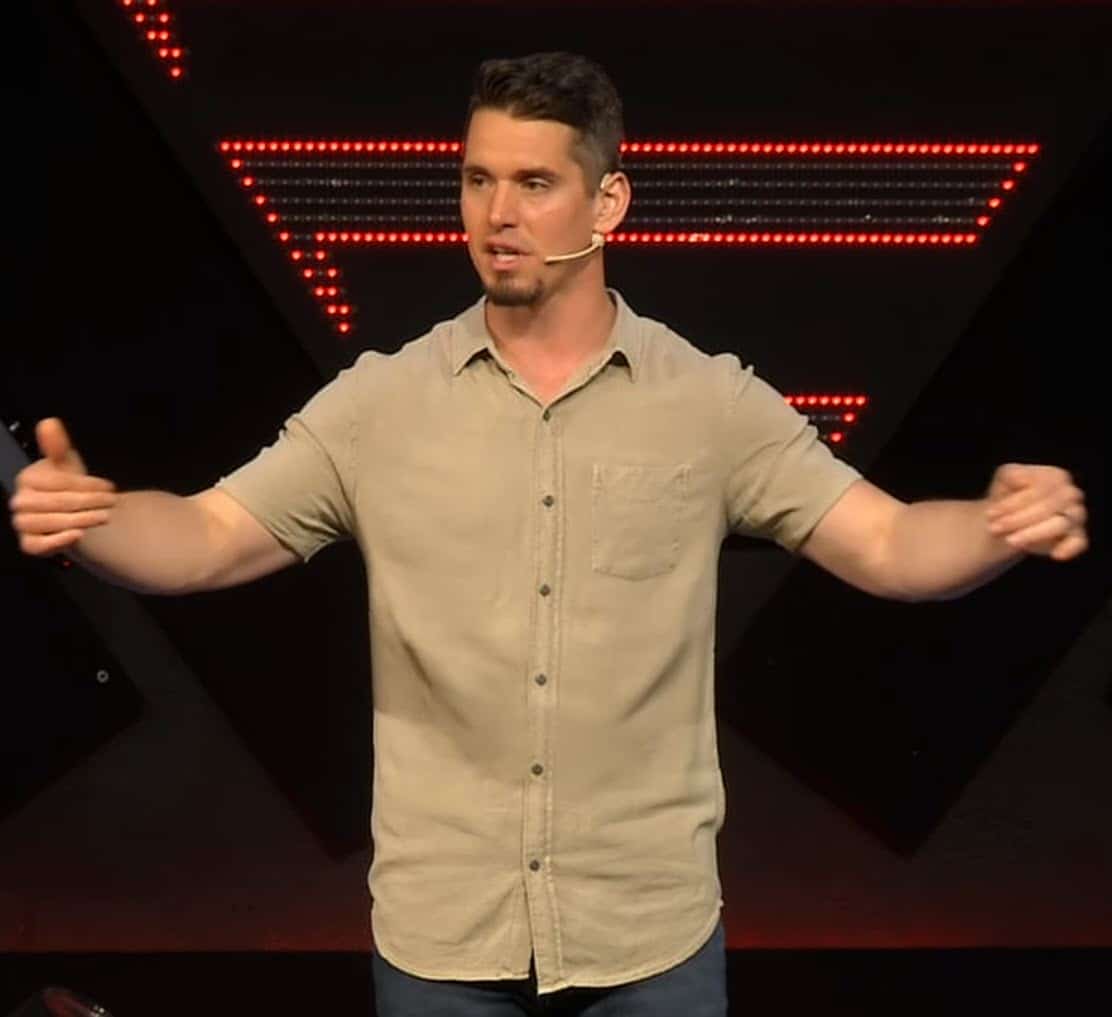 Before investigators even talked to any alleged victims, they announced a preliminary finding clearing Wood of the allegations. How is that even possible?
Also, when the investigation concluded, Saddleback claimed investigators found no "pattern of abuse" under Wood's leadership. But the church never defined what it considered abuse. And given Warren's 2014 sermon, I have little confidence that he understands what spiritual abuse is.
To this day, Saddleback has refused to release the full report of the investigation. But having interviewed several of the people who participated in the investigation, I can't fathom how investigators arrived at their conclusion. And since then, the case against Wood has grown.
Two former pastors at Wood's previous church, Echo Church, have come forward with detailed stories, alleging that Wood bullied and spiritually abused them. Another former Echo pastor claims Echo maintained a "culture of leadership worship" where questioning Wood was not allowed.
Numerous former Echo staff say they can't talk about their experiences because of non-disclosure agreements (NDAs) Echo made them sign—a practice Echo recently defended.
On top of this, two executives with a Baptist organization that worked closely with Wood say Wood displayed a pattern of predatory behavior towards small congregations with valuable church properties. They add that Wood abruptly quit their organization and retaliated against them when they refused to "broker" a deal for Echo to acquire a $15-million building from a small church body.
There's also Wood's apparent admiration for predators like Driscoll. At a conference last year, Wood interviewed Driscoll and called him a mentor who had shaped Wood's ministry.
Wood has since apologized for that interview, saying Driscoll was only at the conference to discuss his "mistakes." However, former Echo staff say that's not true; Wood interviewed Driscoll about "healthy" leadership, not his mistakes. Soon after an article published about the event, Echo removed video of Wood's interview with Driscoll from online.
Wood has also expressed admiration for other questionable preachers. In an Instagram post, Wood called T.D. Jakes and Steven Furtick "two of the best preachers alive."
Jakes is a prosperity preacher who promotes a heresy called "modalism," holding that God eternally exists as "three manifestations," not persons. Furtick is a pastor known for his expensive lifestyle, including his 8,500 square foot mansion and $1,000 sneakers.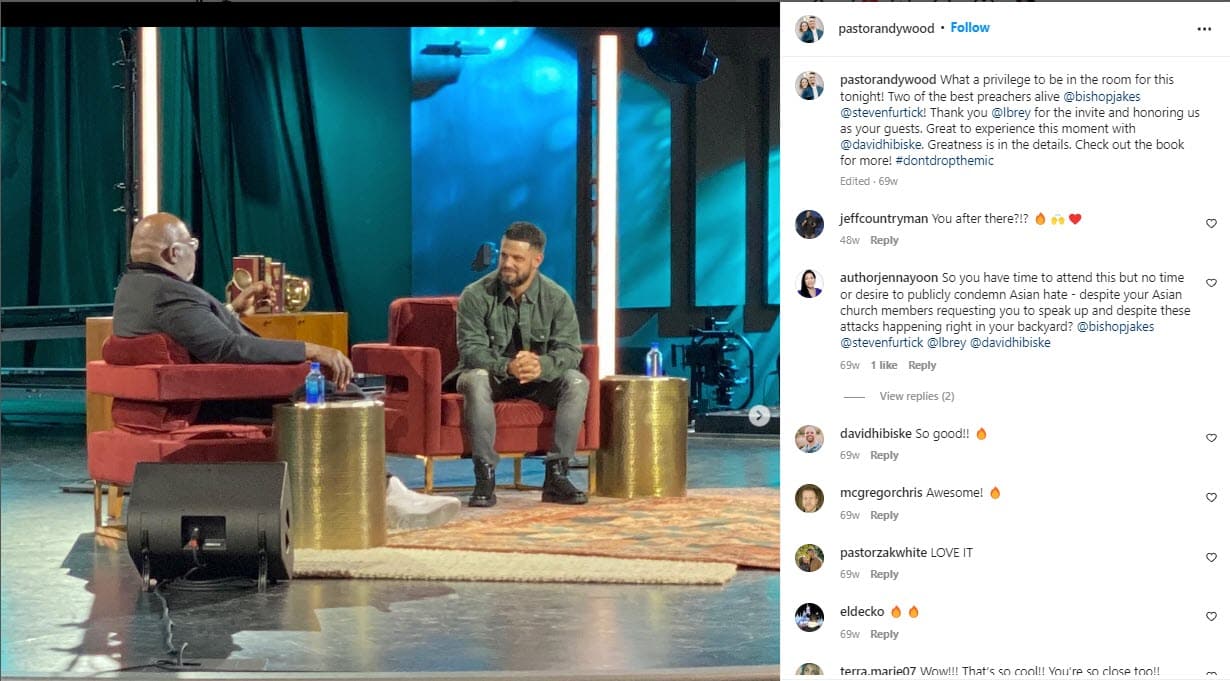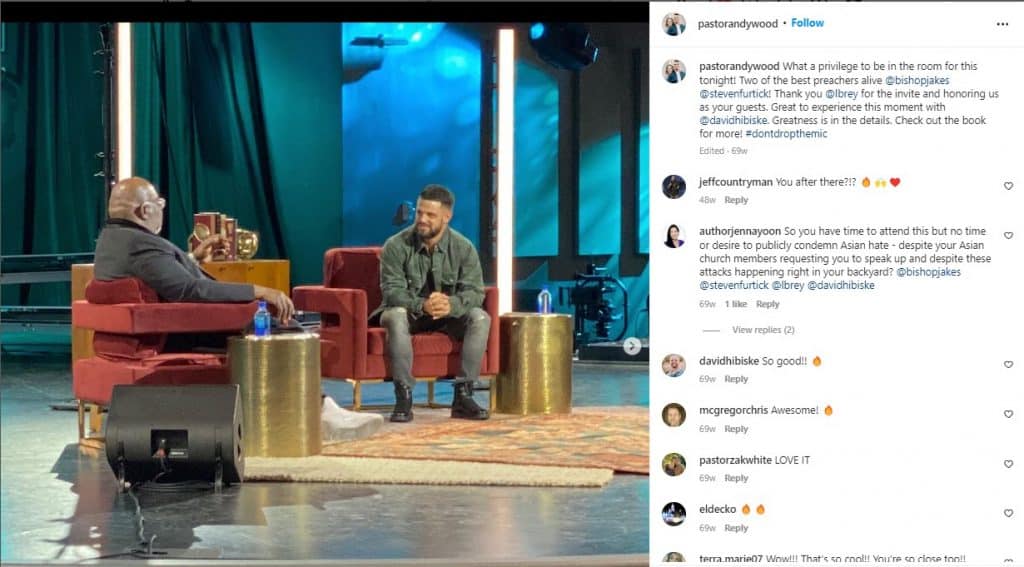 At this point, believing Andy Wood is qualified to lead one of the largest churches in America requires a degree of naivete, or even self-deception, that's hard to imagine. Yet apparently, that's what Warren has chosen to do. And it makes me sad. It's a horrible way to end what otherwise seems a long, fruitful ministry career.
But this is not the time for Saddleback's congregation or elders to do the same. The elders need to release the full report of the investigation on Wood. And together, with the congregation and outside experts, they need to weigh the mounting evidence against Wood in both the report and what we've published at The Roys Report. And then, by all means, they need to judge.
If they don't, I fear Warren, or some other trusted pastor, may someday have to give a somber sermon for a deeply grieving church. But this time, it will not be for Mars Hill. It will be for Saddleback.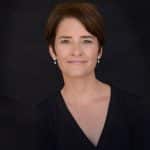 Julie Roys is a veteran investigative reporter and founder of The Roys Report. Before that, she hosted a national talk show on the Moody Radio Network, called Up for Debate. She's also worked as a TV reporter for a CBS affiliate, a newswriter for WGN-TV and Fox News Chicago, and has published articles in numerous periodicals.