An Oregon megachurch pastor who's broadcast on more than 500 radio and TV outlets, and has more than 150K followers on social media, has stepped down from ministry amid multiple allegations of sexual misconduct and abuse. Two elders at the pastor's megachurch have also resigned, claiming the church refused to properly discipline the pastor and took action only after the allegations became public.
The young leader, Ben Courson, 33, of Applegate Christian Fellowship near Medford, Oregon, is being accused by three former, female church members of misusing his authority and initiating sexual relationships with them.
The Applegate elders learned of two of the women's accounts from Applegate administrating pastor Joe Stroble at an elders' meeting in June, former elders Paul Sandu and James Meyers said.
A third woman who spoke with The Roys Report said she did not report to the church because she only recently learned of the other women. She also said she previously had characterized her relationship with Courson as a serious dating relationship.
The women asked to have their identities concealed for privacy reasons and/or fear of backlash from the Courson family and Applegate Christian Fellowship. However, The Roys Report has confirmed the three women's identities with Xavier Brasseur, pastor of The Story Ashland in Ashland, Oregon.  Brasseur said his church has been supporting the women by helping them get professional counseling.
Give a gift of $30 or more to The Roys Report this month, and you will receive a copy of "The Ballot and the Bible" by Kaitlyn Schiess. To donate, click here.
A fourth woman, who also wished to remain anonymous, told The Roys Report that she filed a police report last week accusing Courson of sexual assault but said police advised her not to speak further on the matter.
Lt. Mike Budreau of the Medford Police Department confirmed the woman's report and said the case is under investigation. The Roys Report has also confirmed the identity of the fourth woman with former Applegate elder, Paul Sandu.
Sandu and Meyers have resigned as elders over Applegate's handling of the allegations. They say Ben Courson admitted to sexual misconduct with two women at an elders' meeting in June. But instead of requiring him to resign, they say Ben's father and Applegate founder, Jon Courson, and the other elders allowed Ben to change titles and continue preaching.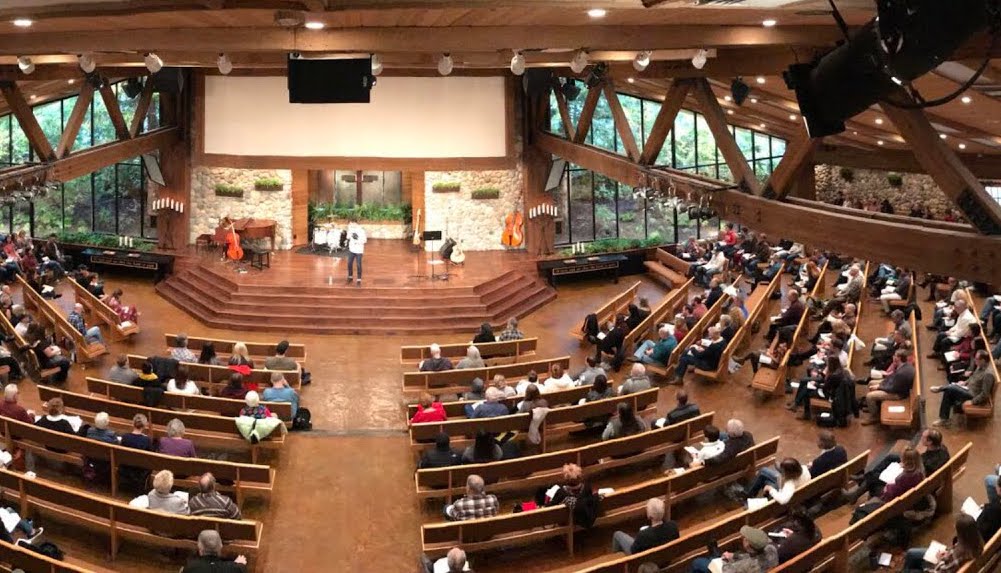 In his resignation letter, Sandu said Courson should be disqualified as a pastor and an independent investigation should be conducted.
"Ben admitted to inappropriate sexual activity with multiple women on Monday, June 14," Sandu wrote. "I firmly believe Ben is disqualified from a pastoral role based on those admissions in accordance with the qualifications for a pastor set out in 1 Timothy 3:1-7."
The Roys Report reached out to both Jon and Ben Courson for comment, but neither responded.
However, in a video posted to the church website on August 8, Ben Courson apologized for "mistakes" in his dating relationships. But he said the relationships were consensual and that some accusations and innuendos were "unfounded" and "untrue beyond what I'm telling you in this video." He added he'd be taking six months off from his pastoral responsibilities and from his church salary. 
"I am truly sorry and deeply repentant," Courson said. "While it was always consensual, and there was never sex outside of marriage—there was never adultery—still, we let things go beyond what God requires of a relationship. 
"When it comes to this area of women, I take full responsibility and I am truly sorry to our church community. I've also apologized to our church leadership. . . . I'm going to be taking time away to learn, to reflect, to grow."
The allegations
A female church member told The Roys Report that last April, she reported that she'd had a sexual relationship with Courson, who is divorced, to Joe Stroble, the church's administrating pastor.
The woman said she considered the acts to be consensual at the time but didn't like that Courson wanted to keep their meetings a secret. She also said she was surprised and confused that Courson, a pastor, initiated the sex acts.
"I felt used," she said. "We weren't exclusive. Even if we were exclusive, a pastor doing that stuff was not what you should be doing. I was following his lead throughout the relationship based on his status and knowledge of the Bible, and like, 'Oh, I can trust him.'"
A second woman's experience was included in Stroble's June report to the elders, Sandu and Meyers said. The woman texted with The Roys Report and said Courson invited her to hang out, but she thought there would be other young adults there. Instead, she said the two were alone and Courson made a move that she rebuffed.
"He essentially pushed himself on me attempting to have a sexual encounter, if you will, but I didn't let him," she texted. "I was fully clothed but he was trying to put his hands in places I wasn't comfortable with and I yanked away from him, and pulled myself off his couch and got the hell out of there."
Later, "he was completely offended that I didn't accept his advances," she wrote in a text.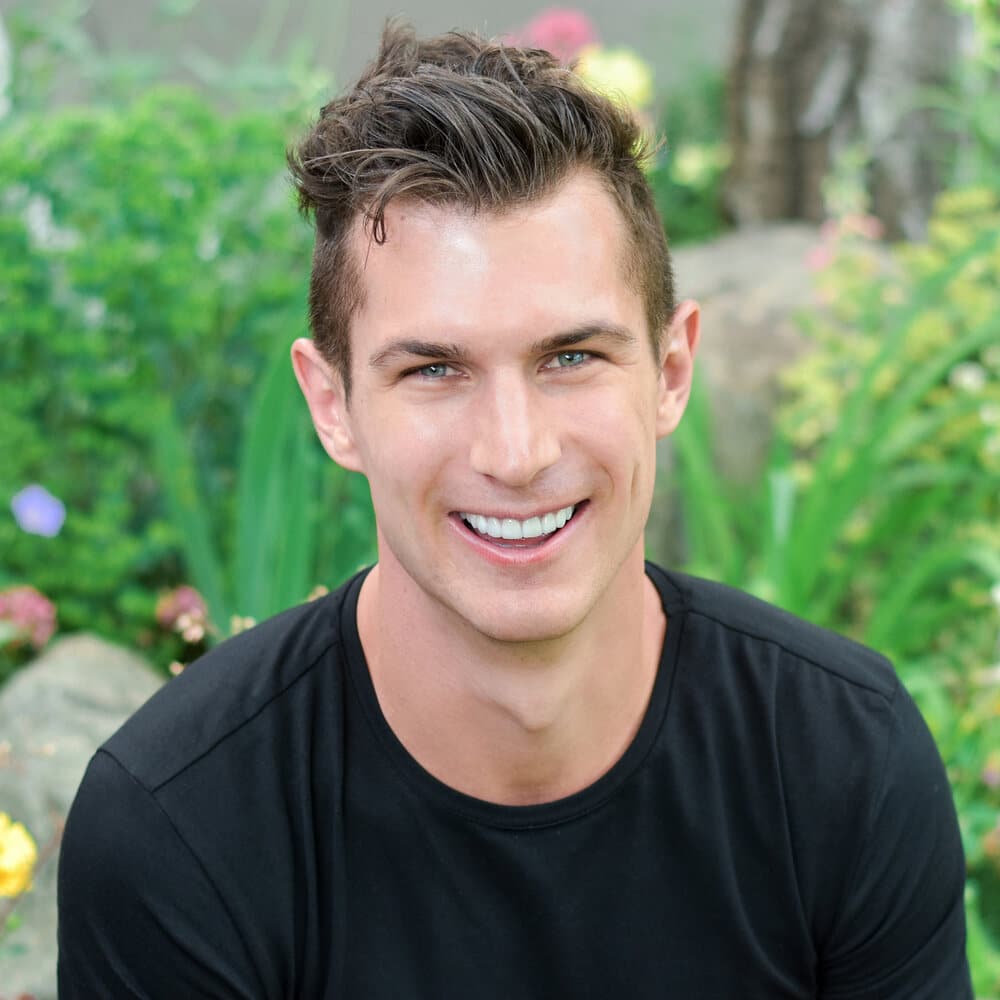 A third female church member also talked to The Roys Report. She said that her relationship with Courson was consensual, but he insisted on deleting messages between the two of them from her phone and kept their relationship a secret.
"Looking back now, he definitely just did whatever he wanted, and I went along with it," she said.
She said Courson also told her on their first date that there were some sexual acts he wouldn't do—and called it setting "boundaries"—but then proceeded to lead her into his bedroom and remove their clothes. When she questioned this behavior, he told her it was OK because he didn't preach on dating and sexuality, she said.
"He said at the time he didn't like to identify as a pastor, more like a motivational speaker," the woman said. "He said because he doesn't speak on anything sexual that what he was doing was OK."
The Instagram account for Greg Laurie's Harvest Riverside church in California shows that on June 4, 2021, Courson spoke at a dating seminar at the church.
Courson also spoke on May 25, 2021, on a panel about Christian dating for a podcast called Living Loved.
Though Courson called his relationships consensual, "We Too" author Mary DeMuth said sexual relationships between pastors and female church members are a type of "clergy abuse."
"When someone consents and there's a power dynamic in place, there's a whole other level of abuse that's going on," she said. "The person who's abusing is abusing their position of power, and using their place of power, as a means to satisfy their own desires. It cannot be consensual. The church has often called these 'affairs.' . . . It is not an affair. It is an abuse of power."
Some former members of the church also expressed that the relationships could not be considered consensual because of the power dynamic of a pastor with church members.
"I've heard 'consensual,' but I don't care," said Teresa Jordan, former worship leader at Applegate Christian Fellowship. "Because (Ben Courson) had that natural authority and leadership and because he had that influence, he was able to get what he wanted because he got those girls to submit, and to bring their guard down because he's a Christian leader."
Applegate allows Courson's ministry to continue
In May 2020, Jon Courson stepped down as senior pastor at Applegate, and appointed his son, Ben, as the new head pastor, according to former Applegate elder, James Meyers. Meyers added that Jon Courson promoted Ben without the church board's prior knowledge or involvement. Jon Courson also stayed on as "pastor emeritus" and frequently preaches.
According to Meyers, the board learned of the confirmed allegations against Ben Courson on June 13, 2021, when Pastor Stroble convened an emergency meeting of the church board.
Stroble told the elders that Ben Courson's indiscretions with two women had been "confirmed," Meyers remembers. Stroble asked the men to fast and pray about it, Meyers added.
Meyers noted that in 2019, Courson demoted board members, so that they technically operate as deacons now, who handle only financial matters. Meyers said he was surprised the elders were consulted on the sexual allegation.
"I didn't understand what role I was in at the time, other than being a deacon and looking at the finances, but (then) being brought into a meeting that had to do with sexual allegations against the senior pastor," Meyers said.
The elders were due to meet later that week—on June 17, 2021—Meyers said. But on June 14, Stroble called another emergency meeting following the evening's service. Both Ben and Jon Courson spoke at the church service but didn't mention the allegations to the congregation.
Afterwards, the Coursons met with the deacons and Ben confessed and apologized, Meyers said. Stroble and Jon Courson said they were changing Ben Courson's title from senior pastor to Hope Generator, Meyers said. The deacons weren't given a chance to offer other disciplinary options, Meyers added.
"The administrative pastor (Joe Stroble) was saying, 'Just to be clear, Ben has confessed, and he's repented, and he's still going to be continuing on, but not as the senior pastor. And . . . we're going to give him a new label, as the Hope Generator,'" Meyers said. "It was a really strange meeting. I was still processing it. I had only learned about it the day before. It seemed rushed to me."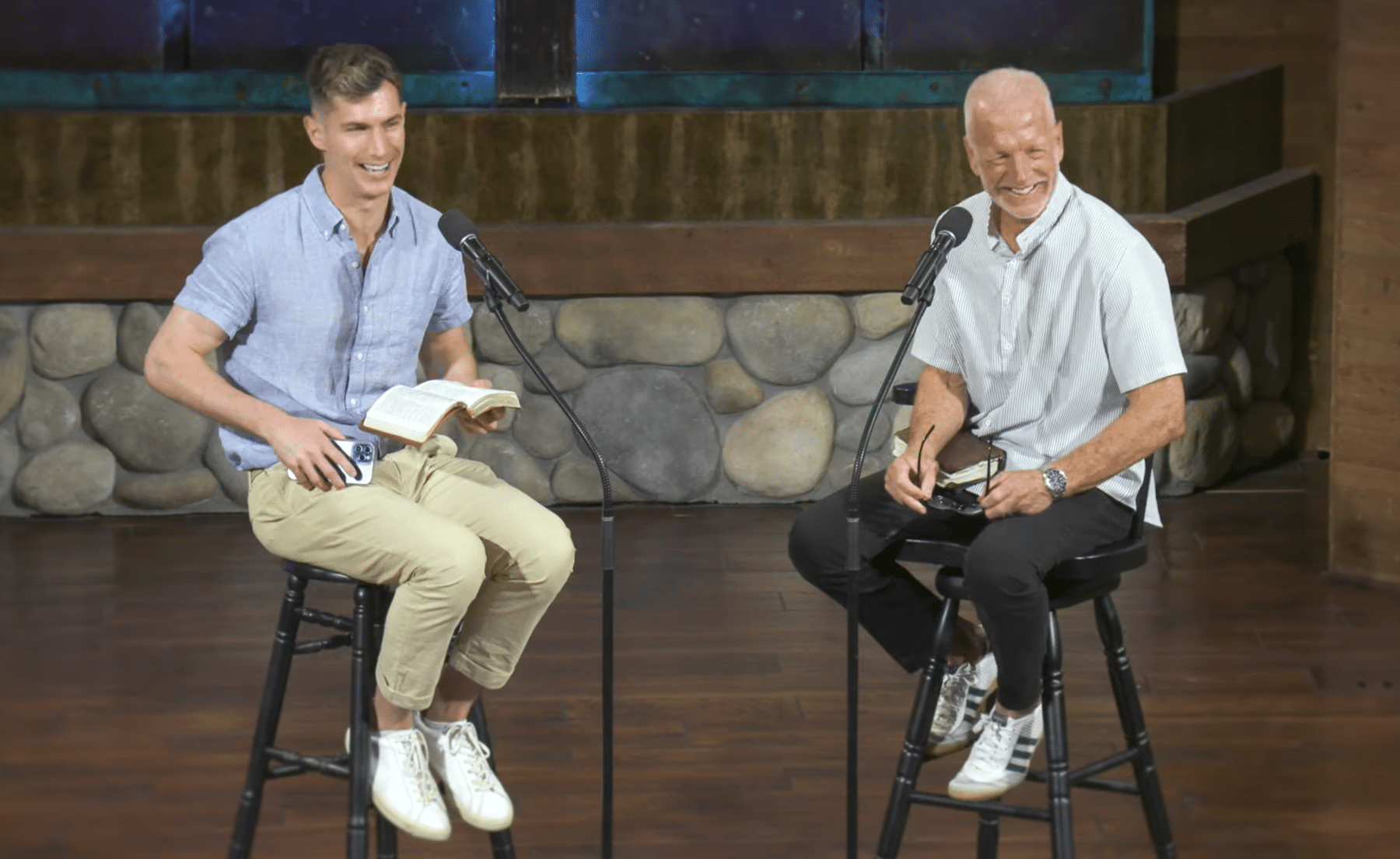 Paul Sandu said he resigned on the spot and later sent a letter to the pastors and the rest of the board. Meyers resigned a few days later.
"I also believe some in church leadership knew about the allegations against Ben and did not act to address them in a timely manner," Sandu said in his letter. "I recommend placing Ben and anyone who knew of the allegations and did not act quickly to address them . . . on administrative leave until an independent investigation into the allegations has been conducted."
Though we weren't able to confirm that any other leaders at Applegate knew of the sexual misconduct allegations against Ben Courson, a former Applegate pastor and his wife said they had expressed concerns about Ben to his father in 2020 and were rebuffed.
According to Teresa Jordan and her husband, Joshua Jordan, a former pastor at Applegate, the couple brought concerns about Ben to his father right after Ben's appointment as head pastor. Specifically, they were concerned about Courson's recent divorce.
Teresa Jordan said Jon Courson asked them, "Why would we want to go down the road of what happened with Ben and Necia?" She added that at one point Jon Courson interrupted her husband and said, "You guys don't need my permission to leave the church."
Similarly, Shad Brown—a former church and radio staff member, and volunteer with Applegate's children's ministry—said the church "treated the Coursons like royalty." Brown told The Roys Report that he left Applegate after hearing how the pastors and elders handled the sexual allegations in June.
Stroble declined to answer questions from The Roys Report. Jon Courson couldn't be reached for comment. According to his assistant, Bob Thornley, Courson is sick with COVID.
Nothing was announced to the congregation in June or July about Ben Courson's actions, Meyers and Sandu said.
Courson's ministry continues until public exposure
Courson's Instagram account shows an active summer. Six days before the June 14 meeting, he spoke on Sheila Walsh's Life Today show.
On June 11,  Courson preached at Greg Laurie's Harvest Christian Fellowship in California.
Laurie did not immediately return requests for comment.
On June 17, Courson took on a new role as teaching pastor at K-WAVE radio. K-WAVE also didn't return a call for comment on Courson's status.
On July 24, Courson spoke at Reset, a Christian conference on mental health. He was a regular interviewee on TBN throughout the summer.  And on Aug. 6, Courson spoke on "How to Navigate through Fear and Anxiety" on Good Morning America.
Applegate gives at least $20,000 a month to Ben Courson's ministry, Hope Generation, Sandu said. He added that the deacons were allowed to see the expenditures during meetings but could not take home any records and were instructed not to talk about the finances with anyone.
When The Roys Report asked for a record of expenditures that the church has spent on Hope Generation, Pastor Stroble said "that's probably not available." When asked if he would be willing to make those records available for the sake of transparency, Stroble repeated the answer. "I'm going to respectfully choose to say, 'no thank you' and hang up," Stroble said.
On Aug. 4, Lorin Lynch, an influencer on Instagram, began posting videos on social media and calling out Ben Courson for his alleged sexual misdeeds.
Lynch told The Roys Report that he began posting after speaking with one of the women who said she'd had a sexual relationship with Courson.
"I felt like God called me to step up," Lynch said.
The first the congregation heard anything official from church leaders about the allegations against Ben Courson was on Aug. 8. During his sermon that day, Jon Courson told the congregation that his son, Ben, had COVID and had also posted an "important message relating to the stuff that's been swirling the past week or so."(This is the video message in which Courson admits to making "mistakes" in his "dating relationships.)
But Jon Courson didn't say anything further about his son's sexual misconduct, any church discipline, or the women who have come forward. He then preached a sermon about kindness and forgiveness.
"There's so much good in the worst of us and there's so much bad in the best of us that it behooves each and all of us to be kind and gracious for the rest of us," Jon Courson preached.  "For you, in this past week, have shown kindness and grace to me, to my family, and to my son, particularly, I sincerely thank you from the bottom of my heart."
Though Ben Courson said he's "deeply repentant" in his video, Lynch says he believes Courson simply responded to public pressure. Lynch noted that his videos on Instagram have been viewed by thousands. The first video has received more than 8,700 views.
"What these pastors have trained these men to do is cover, cover, cover so the body never knows what's going on," Lynch said.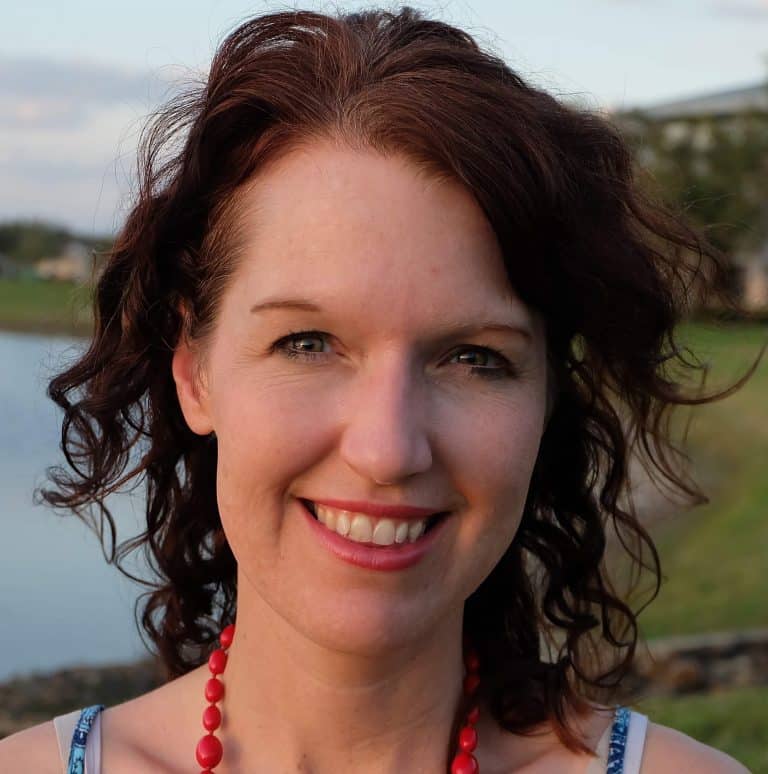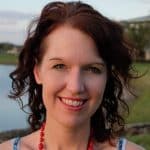 Rebecca Hopkins is a journalist based in Colorado.