The ever stylish and seldom reserved Brooklyn pastor Bishop Lamor Whitehead is again making headlines, this time for suing a New York area radio station for defamation. Whitehead is seeking damages in the amount of $50 million. 
Whitehead first became a household name in July when he was robbed at gunpoint of roughly $1 million in jewelry while delivering a sermon at Leaders of Tomorrow International Ministries, where he serves as pastor. The robbery was caught on the church's livestream. 
Following the robbery, Whitehead became a vocal supporter of legislation that would enable pastors and clergy to carry firearms, regardless of criminal history. Whitehead himself has such a history, having previously served a prison sentence for grand larceny and identity theft. 
"I'm calling on every elected official that has power to protect houses of worship," Whitehead said during a press conference held outside his church in August. "We need protection. We need you to sympathize with us. We don't get the luxury of having firearms. All we're asking is help us protect ourselves. Pass a law where we can carry our firearms, because this gun violence has gone to a new level."
Also following the robbery, Whitehead became the subject of scrutiny and criticism, both for the gaudy nature of his clothing, jewelry, and car, as well as for litigation against him alleging that he plundered $90,000 from a congregant's retirement fund. 
Give a gift of $30 or more to The Roys Report this month, and you will receive a copy of "Jesus v. Evangelicals: A Biblical Critique of a Wayward Movement" by Constantine Campbell. To donate, click here.

Whitehead publicly denied that the accusations of theft are true, referring to the allegations as "hype," and characterizing his accusers as seeking to take advantage of his financial success.
Whitehead has repeatedly defended his lavish lifestyle, arguing that criticism against him on the grounds of his wealth is racially motivated.
"I don't see y'all talking about Joel Osteen," Whitehead has said.
Additionally, Whitehead has become involved in several personal disputes since the robbery. This has included an incident wherein Whitehead was briefly detained by police following a physical altercation with a woman disrupting his sermon at Leaders of Tomorrow, a heated and profanity-laced verbal altercation with Christian content creator and pastor Larry Reid (which was broadcasted live on Reid's Instagram), and a public dispute with Comedian D.L. Hughley, wherein Whitehead invited Hughley to a boxing max, promising to knock Hughley out "in the name of Jesus."
Whitehead has now filed litigation against 94.7 The Block, its parent company Paramount, and radio host Tarsha Jones, whom Whitehead is alleging defamed him on the radio. 
"On or about 9/13/2022, Miss Jones, on her morning radio show on 94.7 The Block, said that Bishop Whitehead: is a 'drug dealer,' 'using the church to hide that old drug money;' 'assaulted the young lady,' and '[his] church is where he's probably still doing his dirty work,'" the complaint says, referring to an accusation that Whitehead uses his church to launder drug money. 
The complaint characterizes these statements as false, resulting in "public contempt, ridicule, aversion, and disgrace."
"Miss Jones' statements imply criminal activity and injured Plaintiff's reputation as a pastor," the court document alleges, further arguing that the statements were "made in a grossly irresponsible manner without regard for truth."
As a result, Whitehead claims to have "lost business deals, church members, and income." For these alleged offenses, Whitehead is seeking $50 million in damages.  
"I'm fed up and I'm tired of the slandering of my name," Whitehead said in an Instagram video on Wednesday (Nov. 9). "You can feel how you wanna feel, but do not lie on my name and do not slander my name." 
ChurchLeaders has reached out to Lamor Whitehead for comment and will update this article in the event of his response. 
This article originally appeared at ChurchLeaders.com.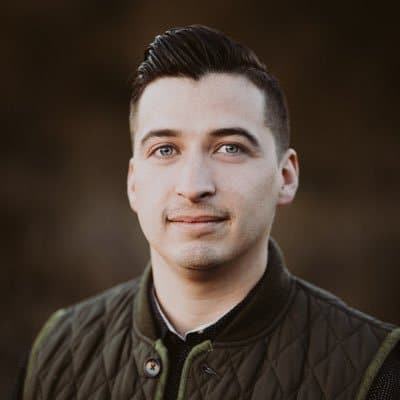 Dale Chamberlain (M.Div) is the Content Manager for ChurchLeaders.com. He is also a blogger and podcaster who is passionate about helping people tackle ancient truths in everyday settings. He lives in Southern California with his wife Tamara and their two sons.