The pastor of a General Baptist congregation, who last month preached that "weight control" by wives could solve marital problems, has apologized publicly to his congregation.
In a statement posted to the website of First General Baptist Church of Malden, Missouri, Pastor Stewart-Allen Clark wrote: "In the sermon, I made insensitive remarks about women and made statements deemed unbiblical. To the ladies within the church, ladies in the community, and those viewing our Livestream; I want to say I am deeply sorry for any and all pain or distress that my words brought on you." 
Clark's statement comes in response to a sermon he preached February 21, which was removed by his church, but not before it was grabbed by the Friendly Atheist, who posted excerpts online that went viral. 
"Why is it so many times that women after they get married let themselves go?" Clark asked in the sermon, standing on a stage with what appeared to be a large open Bible in his left hand. "Why do they do that?"
In his new statement, Clark, who's been on a leave of absence since Feb. 28, noted that he has been meeting with a professional counselor.
Give a gift of $25 or more to The Roys Report this month, and you will receive a copy of "In Our Lives First: Meditations for Counselors" by Dr. Diane Langberg. To donate, click here.
"I want to say to the church that I'm truly sorry that I embarrassed you," he said in the statement addressed to "Dear Church & Community."
"I recognize and understand that what I said was imprudent and discourteous. I sincerely ask for your forgiveness and to be restored as your pastor. I genuinely believe this is the best way forward."
Clark could not be immediately reached to determine if he had returned to the church or its pulpit.
The deacons of the church also posted a statement on the church website, which added their own apology for what they considered to be complacency about how their church's pulpit was used.
"We, the deacons of the First General Baptist Church of Malden, Missouri, offer this unreserved apology to our congregation, our surrounding communities, our denomination, and the followers of Jesus Christ everywhere," they wrote. "We bear the blame for not offering our pastor counsel, correction, and restoration when errors or inappropriate content was presented."
The deacons recommended prayer for "unity and harmony" in the congregation going forward.
"We are called to model Christ's love through forgiveness and restoration toward our Pastor," they wrote. "This is our goal and we encourage the congregation toward the same love and forgiveness."
In early March, the leaders of the General Baptist Council of Associations stated Clark had resigned from the position of moderator of the General Association of General Baptists meeting scheduled for July 2022.
"The sermon included comments that are not consistent with the positions and values of General Baptists," said their statement, which was posted on Facebook. "General Baptists believe that every woman was created in the image of God, and they should be valued for that reason."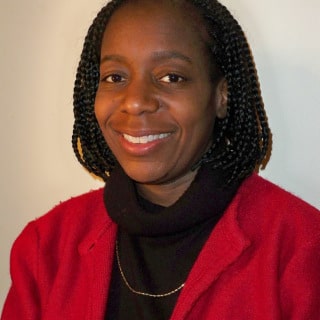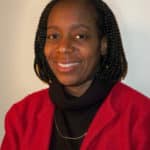 Adelle Banks is production editor and a national correspondent at Religion News Service.