A national survey of parents with children under age 18 finds only a third of parents believe it's important for their kids to share their religious beliefs. Yet majorities of white evangelicals and Black Protestants desire to nurture their Christian beliefs in the next generation. 
In a new study released Tuesday by Pew Research Center, overall 35% of American parents say it is extremely or very important to them that their children have similar religious beliefs. 
Two subgroups bucked this trend. A super majority of 70% of white evangelical and a majority of 53% of Black Protestant respondents find it important for children's religious beliefs to correspond to their own. 
The nationally representative survey of 3,757 U.S. parents with children under age 18 has a margin of error of 2.2%. It was conducted Sept. 2 to Oct. 22 of last year. 
"As more parents are less and less interested in their own religious commitments, it's only natural that they also place less emphasis on their children's religious development," said Carson Weitnauer, executive director of Christian apologetics ministry Uncommon Pursuit. 
Give a gift of $30 or more to The Roys Report this month, and you will receive a copy of "The Ballot and the Bible" by Kaitlyn Schiess. To donate, click here.
In an interview with The Roys Report (TRR) he referenced a September study by Pew Research in which researchers forecast the future religious landscape using current data inputs. By 2070, if current trends continue, the study projected Christians might make up less than half — and as little as a third — of the U.S. population.
"Many Christian parents have already seen their kids walk away from God as teenagers or young adults," said Weitnauer. "The resulting differences in religion and values can generate uncomfortable tensions between parents and their adult children."
A 2017 study conducted by Lifeway Research surveyed 2,002 young adults who had attended a Protestant church in their teen years. Of those respondents who no longer attended church, only 37% affirmed that their church "genuinely demonstrated how to follow Jesus." And only 34% found the church "a welcoming environment for people in my life stage." 
Similarly, in a 2011 study, the Barna Group surveyed 1,296 current and former evangelical churchgoers about their reasons for leaving church. The study found 36% of millennials who left the church say they were unable "to ask pressing life questions" in that environment. Another 23% claimed that their church discouraged them from expressing doubts about their faith. 
Weitnauer echoed these findings in commenting on the recent Pew survey. "Some have tried to find God at church but instead experienced spiritual, sexual, and financial abuse, racism, judgmental attitudes, or indifference to their needs," he said.
"Our unwillingness to acknowledge [their] pain is, understandably, a major stumbling block for those who remain spiritually curious." 
Study uncovers other concerns, aspirations of parents 
The recent Pew survey also finds that more parents are concerned about potential mental health issues of their children than involvement with gun violence, drugs, or premarital sex. 
Four in ten parents (40%) were either extremely or very concerned about their child struggling with anxiety or depression at some point. Another 35% cited concerns about their child being bullied. 
Pew also reported that U.S. parents have broad agreement on certain attributes of the sort of people they hope their children will become. 
Fully 94% of respondents said it's important for their children to grow up to be "honest and ethical." Large majorities of parents also affirmed hopes for their children to be hardworking (88%), to help others in need (81%), and to accept others who are different (80%). 
However, only 16% of respondents said it's important for their children to have similar political beliefs as they do once they're adults. "Republican and Democratic parents are about equally likely" to answer in the affirmative on this question, according to Pew.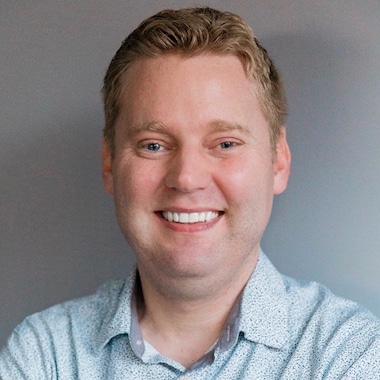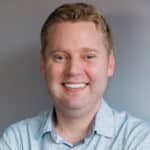 Freelance journalist Josh Shepherd writes on faith, culture, and public policy for several media outlets. He and his wife live in the Washington, D.C. area with their two children.