Brady "Phanatik" Goodwin, founding member of Grammy-nominated Christian hip-hop group, The Cross Movement, and in recent years an apologetics teacher, stated Monday in a video posted online that he has renounced his Christian faith.
"I sent a letter to my church withdrawing my membership and saying that I am denouncing the Christian faith that I have believed, professed, proclaimed, and defended for the last 30 years of my life," said Goodwin in his Facebook video.
A graduate of Lancaster Bible College and Westminster Theological Seminary in Philadelphia, he indicated his doubts emerged during theological studies over the past decade. Specifically, he said learning how scholars use preexisting "theological commitments" to arrive at translation and interpretation of the biblical text raised questions for him.
He compared Christian theology to a Rubik's cube. "I began to look at the faith and say, 'Man you could turn this Rubik's cube any particular way and end up with a different understanding.' And who can say that understanding is right or that understanding is wrong?" asked Goodwin.
Over the past 25 years, Goodwin has been a creative force in the tight-knit Christian hip-hop community. In 1996 he adopted the moniker "Phanatik" and helped form The Cross Movement, a collective of rap artists based in Philadelphia.
Give a gift of $30 or more to The Roys Report this month, and you will receive a copy of "I Didn't Survive: Emerging Whole After Deception, Persecution, and Hidden Abuse" by Naghmeh Abedini Panahi. To donate, click here.
Goodwin recorded 10 records, including six with The Cross Movement—two nominated for Grammy Awards. They collaborated with top artists including Lecrae, Shai Linne, and Tedashii. In a 30-year retrospective of Christian hip-hop, Urban Faith stated that The Cross Movement "staked a claim at the top of the Christian hip-hop soundscape."
Longtime Fans, Followers of Goodwin Respond
The recent video by Goodwin, posted on Facebook and elsewhere, has garnered hundreds of comments from his followers. 
Justin Martyr, a hip-hop artist, graduate of Moody Bible Institute, and minister, commented that he had "shared the stage" with The Cross Movement in the past. "Praying for Brady . . . he is one of my heroes in the Faith," wrote Martyr.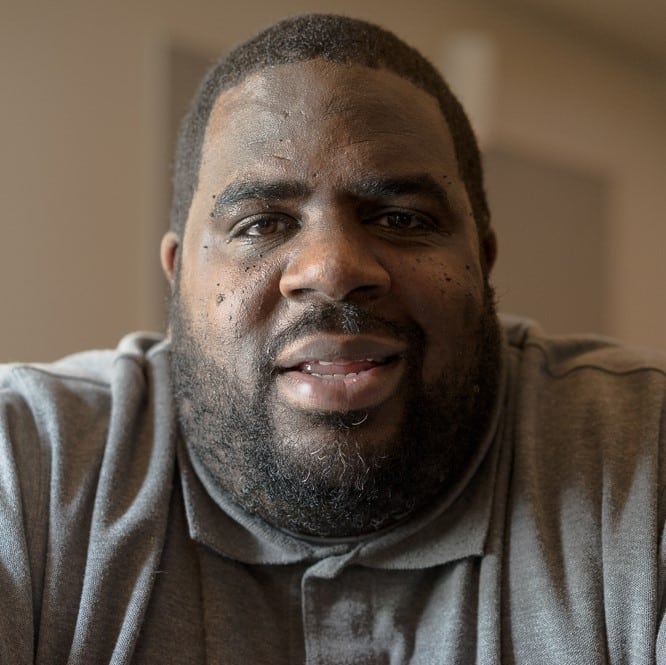 In an episode of All Things Theology podcast posted Tuesday, Pastor Curt Allen of Solid Rock Church in Riverdale, Maryland responded to Goodwin's video. 
"I don't immediately run to First John 2 when this happens: 'Well, they were never with us,'" said Allen, referring to 1 John 2:19. "He has to die in unbelief to make that statement. As long as he's alive, there's a possibility that he returns (to the faith)."
Carson Weitnauer, executive director at apologetics ministry Uncommon Pursuit, urged against believers "turning Goodwin into a talking point or a 'target' for prayer," he stated via e-mail. "I respect how Brady demonstrated compassion, vulnerability, and honesty in his announcement. It's okay to acknowledge the complexity of his story." 
Another commenter on Goodwin's video, Kadmiel Valcin based in New York City, noted the explanation seemed incomplete and wrote: "I still love this brother and will continue to pray for his journey. But like everyone else I'm curious about the details."
The context for Goodwin's shift goes back to 2008, when artists involved in The Cross Movement parted ways, and Goodwin expanded his horizons beyond music. 
Upon earning multiple degrees, including a Master of Arts & Religion degree from Westminster in 2015, Goodwin began to teach character education and apologetics classes at the high school and community college level. He also authored several books including The Death of Hip Hop, Marriage and Morals.
In his recent video, Goodwin addressed his doubts during these years. "I got to the point where I felt like I was, one, being lied to—and two, being trained to lie to other people," he said.
He added: "I literally told God: 'If I find one more thing in the scriptures that doesn't have a good explanation without resorting to some kind of, having to bend over backwards and hop over barrels to explain it, I'm going to lose my faith.'"
Pastor Allen, while noting the positive past impact of Phanatik's songs, found parts of the video disingenuous and lacking enough specificity to start helpful dialogue. 
"In some of the comments, people are affirming him: 'We're with you, brother.' But we don't actually know what he's talking about (so) it's hard to process," said Allen.
Social Issues A Factor for Goodwin
While Goodwin's denouncement video did not address issues of justice, posts about race and discrimination issues have been a refrain on his social media profiles in recent years. "There are some hard but honest discussions we need to have," he said in the video.
In November 2020, Goodwin appeared on the popular Southside Rabbi Podcast co-hosted by two urban evangelical influencers in central Florida. He affirmed his faith at that time. "I am what you look at as traditionally evangelical in terms of the stances," said Goodwin. "That's me all day."
Yet he indicated that his growing frustrations with evangelical culture were partly rooted in seeing a lack of compassion following recent shooting incidents of black men.
"In light of what has happened over the past nine or 10 years, and the way some of our prominent white Christian brothers and sisters have responded . . . there's some folk who really just need a whole other education," said Goodwin.
He and co-hosts discussed the 2012 shooting of 17-year-old Trayvon Martin, which occurred while Goodwin was studying at Westminster Theological Seminary. "Like, we've been saying 'mercy' all this time," said Goodwin. "We've even been talking about God's 'holiness and justice' all this time. (But) I've come to suspect that we don't even mean the same things."
As he closed his recent video, Goodwin sought to keep his social followers engaged. "You may see me as an outsider now if you want," he said. "But I've always only ever been a seeker of truth and a relayer of what I believe to be true."
In his response video, Allen said that was not what he heard in the video. "He acknowledges that he stepped away from the Bible," said the pastor, referring to Goodwin. "He said he was trying to find God in the world, instead of the Word."
In the end, Goodwin sounded wistful in expressing his change of heart.
"(I) still love the gospel actually. Still love the way that the message has been massaged and presented to us. The way that the scriptures present themselves, the various authors, I get it. I just don't believe it."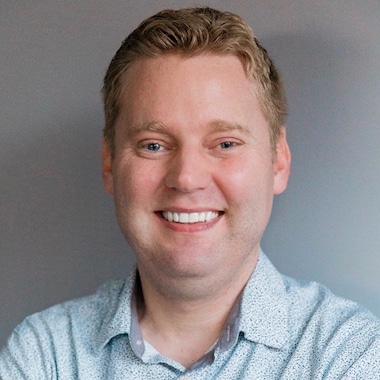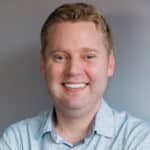 Freelance journalist Josh Shepherd writes on faith, culture, and public policy for several media outlets. He and his wife live in the Washington, D.C. area with their two children.