I could never have imagined when we launched The Roys Report in 2019, all God would do through this small, independent news site.
At the time, I had recently reported stories that had prompted major change at two evangelical powerhouses—the Moody Bible Institute and Harvest Bible Chapel. And I strongly believed God was calling me to continue exposing corruption and abuse in the Christian community and to seek support.
I wrote in June 2019: "I've discovered that the corruption is far more extensive than I had originally thought. The evangelical industrial complex is vast, and each investigation leads to another."
This has proven even more true than I realized at the time.
Yet, I remember wondering then if this fledgling enterprise to report the truth and restore the church would be sustainable over time. Reporting well takes resources and a team. The task seemed daunting. Yet I had a mustard seed of faith.
Give a gift of $30 or more to The Roys Report this month, and you will receive a copy of "The Lord Is My Courage" by K.J. Ramsey to donate, click here.
Today, I marvel at all God has done.
More than 3,700 people have given to The Roys Report since its inception. That still blows me away! I am so grateful to each one of you who have supported this incredible, grassroots movement. Thank you!
With your help, The Roys Report has brought much-needed accountability to the church. We've exposed:
We've also brought encouragement with heartening stories of outreach—from one church deploying comfort dogs to a Florida crisis, to a Chicago-area student mentoring ministry. Similarly, our podcasts have sought to educate and bring healing with topics like finding God after church culture harms you and dealing with bullies in the pulpit.
Practically every day, we hear from people who have been touched or helped by our work.
Just this weekend, a woman wrote to thank us for our story about alleged corruption and abuse at a Calvary Chapel in North Carolina.
Initially, she said the article hit her hard and she spent the day "reliving old memories and crying over the hurt, confusion and shame that those memories still bring."
Yet she added, "I want you to know that your article seems like the first little piece of healing for those of us who spent so much time in such a corrupt place. . . . Thank you for everything you do to bring issues like this to light."
This summer, another person wrote me after following my reporting on Ravi Zacharias. He said at first, he was "predisposed to disbelieve" the allegations. But as more and more details emerged, he was forced to "reevaluate (his) predispositions."
"I think I was too naïve about the corruption in the church and your efforts have been instrumental in educating me," he wrote.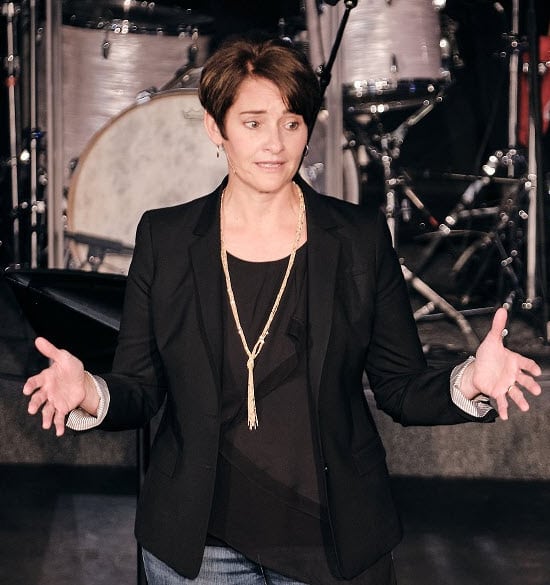 But what he said next was especially impactful. He relayed that he had witnessed wrongdoing at work but was afraid to confront it. But then he listened to a talk I gave at our first Restore conference, which is still posted online.  
In that talk, I recounted a time my son stood up to hazing in college and was ostracized for it. The experience was tough, but I encouraged my son, explaining that courage is like a muscle that gets stronger when we use it. And I reminded him that courage is essential to meeting our moral obligations.
As a result of that story, this man confronted the wrongdoing at work. He writes, "I went home last night, feeling the way you said it would feel. Relieved and not beholden to man. I told my wife about it and showed her your video. I plan to make it a lesson for my kids as well."
Friends, this is how cultural change happens. As the truth is exposed, and biblical values upheld, the Holy Spirit moves in people's hearts. I see this happening every day. God is using the loaves and fishes of our articles, podcasts, and talks to make a difference.
As you probably know, the end of the year is a critical time for donor-supported ministries like The Roys Report. Last year, December was huge for us, and we raised more than $40,000! This, and a targeted fund-raising drive, enabled us to hire a reporter and a content manager this year and expand our coverage. We are so grateful for that.
But there is still so much more to do. We continue to get way more stories than we have reporters and editors to cover them. Yet, as you give, we are able to do more.
If you believe in our mission, would you please prayerfully consider giving sacrificially to support The Roys Report?
Also, if you want to see how we spend our money, please scroll down to the bottom of our donate page. There, we've posted our financial statements for your review.  
Again, thank you for making this truth-telling and restorative ministry possible. We couldn't do any of it without you!