Three years ago, he reportedly groomed and lured a married student under his care at a Christian seminary into a sexual relationship. Now, he's moved to another state and is relaunching his ministry. But his victim is speaking out.
On this episode of The Roys Report, Julie speaks with Katie Roberts, who was once the director of the Women's Training Network for The Gospel Coalition (TGC). But Roberts resigned that position in 2018. And according to a statement by TGC at the time, Roberts resigned because she had confessed to an "adulterous relationship."
But as you'll hear in this podcast, that relationship was not an adulterous affair; it was abuse. According to Roberts, it was a situation where a highly-respected Christian professor—Dr. Art Azurdia—used his position of power to prey on Katie, an unsuspecting student.
Until now, the alleged abusive nature of Dr. Azurdia's relationship with Robers has never been made public. And in June, Azurdia is speaking at a Christian conference. He's also become an instructor at a Christian academy for college-aged students and reportedly is being considered for pastoral positions.
Katie's story is a ominous tale, showing how even an adult can be groomed and abused, and then how that abuser can return to ministry.
To read Katie Roberts' full statement about Dr. Azurdia's abuse, click here.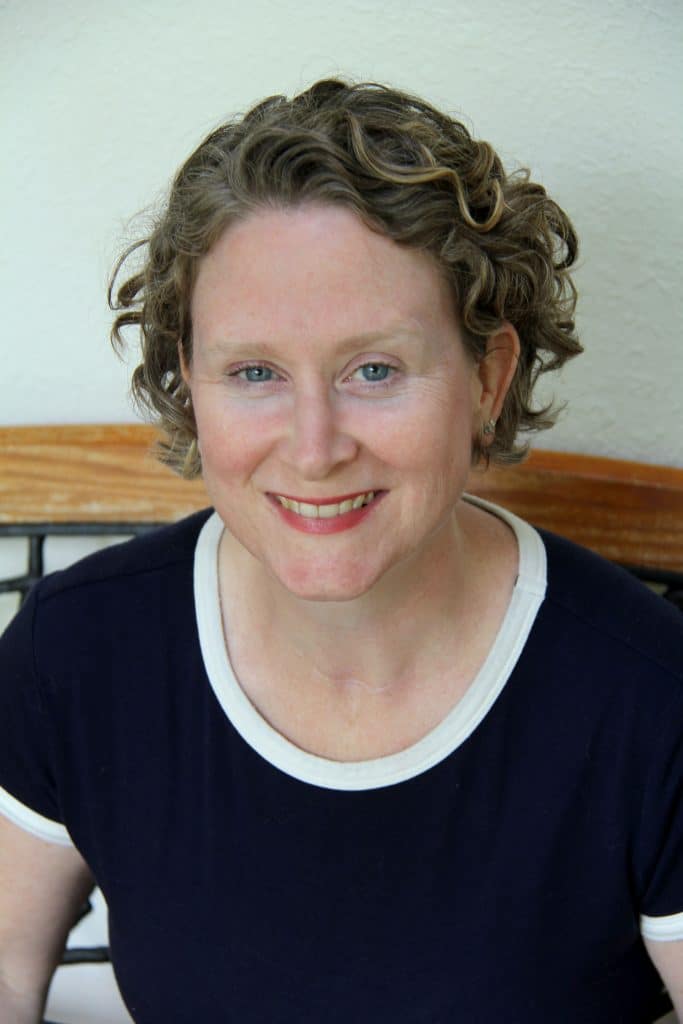 Katie, who is married to Richard and has three children, is a speaker, writer, and teacher. She has a MABTS (Masters of Arts in Biblical and Theological Studies) from Western Seminary. Katie currently utilizes her training to teach the Bible to women in her local church, and she also serves as a Court Appointed Special Advocate (CASA) for abused and neglected children. She wants the Lord to use the insight and hope she gained through her experience of God's rescue from adult clergy abuse to help others. You can find her at katieroberts.org. 
KATIE ROBERTS, JULIE ROYS
This transcript has been edited slightly for continuity.
JULIE ROYS 00:04
Three years ago, he groomed and lured a married student under his care at a Christian seminary into a sexual relationship. Now he's moved to another state and is relaunching his ministry. But today his victim is speaking out. Welcome to The Roys Report, a podcast dedicated to reporting the truth and restoring the church. I'm Julie Roys. And today I'm going to be speaking with Katie Roberts. Katie once was the director of the Women's Training Network for The Gospel Coalition. But she resigned that position in 2018. And according to a statement by The Gospel Coalition at the time, Katie resigned because she had confessed to an adulterous relationship. But as you'll hear today that relationship was not an adulterous affair. According to Katie, it was abuse. It was a case of a highly respected Christian professor Dr. Art Azurdia using his position of power to prey on an unsuspecting student. And sadly, before today, the abusive nature of Dr. Azurdia's relationship with Katie has never been made public. And even though Dr. Azurdia has not reconciled with Katie, and many of those he's hurt, he's apparently been restored to ministry and he's not only speaking at an upcoming Christian conference, but he's actually become an instructor at an academy for college aged students. And reportedly, he's being considered for pastoral positions. That's why Katie Roberts is speaking out. Her story is such a powerful tale; how even as an adult, someone can be groomed and abused, and how, even after abusing someone, a man can return to ministry when he should be disqualified. I'm very eager to speak with Katie but before I introduce her, I just want to take a minute to thank the sponsors of this podcast, Judson University and Marquardt of Barrington. Judson is a top ranked Christian university providing a caring community and an excellent college experience. Plus, the school offers more than 60 majors great leadership opportunities and strong financial aid. Judson University is shaping lives that shaped the world. For more information just go to Judsonu.edu. Also, if you're looking for a quality new or used car, I highly recommend my friends at Marquardt of Barrington. Marquardt is a Buick GMC dealership where you can expect honesty, integrity and transparency. That's because the owners there, Dan and Kurt Marquardt, are men of integrity. To check them out, just go to buyacar123.com. Well, again, joining me today is Katie Roberts, the former director of the Women's Training Network for The Gospel Coalition. She's also a pastor's wife, who served for decades as a Bible teacher in women's ministry and her husband, Richard Roberts, currently serves as the teaching pastor at Emerald Bible Fellowship in Eugene, Oregon. But as you'll hear, Katie's life was turned upside down several years ago when she enrolled as a student at Western Seminary in Portland, Oregon. That's when she met Dr. Art Azurdia, who at the time was a professor there. So, Katie, welcome, and thanks so much for being willing to come on and talk about something that I know was a very difficult time in your life. So, thank you.
KATIE ROBERTS 03:11
Thank you very much for having me, Julie.
JULIE ROYS 03:12
So, Katie, there are several things about your experience that I think will be eye opening for listeners. One is just the anatomy of abuse, how predators groom their victims, and lure them into abusive relationships. And I know especially when this comes to adult victims, this is an area that people really don't understand. So, I'm really looking forward to diving into that. The other part of your story, though, that I, you know, I wish was shocking, but sadly, I think it's become commonplace. And that's how an abuser can be re-platformed and your abuser now is in the process of being re-platformed speaking at conferences, teaching at ministry schools, even being considered for pastoral ministry. So, I'm, you know, just really eager to jump into all of that. But I think before we do, I want to just start at the beginning and understand how your relationship with Dr. Azurdia began. So, can you tell me about that?
KATIE ROBERTS 04:08
So, I had heard all kinds of good things about Dr. Azurdia before I went to his class. I heard good things about his theology, I heard good things about the church that he was pastoring. Lots of people that I knew sang his praises. And he was a really engaging teacher just right from the beginning, as well as a charismatic person that drew you in. He seemed to really care about his students even offering to have dinner with us at restaurants before class and things like that. That's how we met.
JULIE ROYS 04:43
And he became for you somewhat of a father figure, right?
KATIE ROBERTS 04:47
Absolutely. After that first night of class, he even offered that the student who asked the best question would get a candy bar, and I asked a question about women in preaching context, and he chose me to give me that candy bar. Even that first night of class, he also said to me that because I drove so far to get to the seminary, because it was about a two-hour drive for me to come to class that, you know, if I ever needed a place to stay, that he would welcome me at his house, that his wife would welcome me too. So, he just seemed very friendly and pastoral. And then I emailed him with questions about our class. Questions about the passage that I was going to teach. And then after a few emails back and forth with each other, he started asking me personal questions. You know, what's your favorite books, what's your favorite movies, and I felt special and thankful that this man who I looked up to was interested in me. And again, it was a way that he treated multiple students. He met with us for dinner, he was interested in our lives, he prayed for students. So, at first that didn't seem that unnatural to me. But then, he started telling me about his own life. He said that he had had one of the hardest years of his life, that nobody around him really understood what he was going through, that he had been hurt by a longtime friend, and that he needed somebody to talk to. And so, I also felt really honored that he would reach out to me for that kind of support. And he described himself as somebody who, you know, he was in ministry. So, there weren't that many people he could trust or talk to, that it was helpful to have somebody outside of his church. But after a short period of time, he sent me an email in which he said, Would you be available for a quick phone call? And that was my first indication that something was off, because that didn't seem like anything that would happen between any of my previous professors and myself. And so, I told him, you know, no, I'm busy. You know, I'm not, I don't really want that to happen. And then he pushed again and said, well, it'll just be five minutes, I just want to say hi. And I gave in, and he called me. It was a short conversation. And it really was, you know, not a lot of substance to it. But it was the first time that I had some red flags about his interactions with me. And my response to that was to tell my husband and say, you know, there's this professor, he asked to call me. I'm a little bit uncomfortable with those things. And then after that, Dr. Azurdia also emailed me and in the email, he said, Would you mind if I called you my Catherine. I go by Katie. But my full name is Catherine. And I said, I was somewhat uncomfortable. And he wrote back and reassured me, you know, it's the type of relationship I would have with my daughter, you know, reassuring me that he was like a father figure. Richard called him to discuss his concerns with him. And Dr. Azurdia assured Richard, that he thought of me like a daughter, and that the last thing he wanted to do was come between us in our marriage, that we had just misunderstood him. I know that when Richard got off the phone with him, he was still somewhat uncomfortable, but he thought that Dr. Azurdia was just naive and didn't know how his words were coming across.
JULIE ROYS 08:16
There're certain telltale things in what you just said. I mean, one, the father figure. I've talked to so many victims, where the predator comes across as a father figure. I mean, it just seems to be one of the telltale signs. I know with Lori Anne Thompson, for example, in her relationship with Ravi Zacharias, it was that father figure and really tapping into a father wound that she had. And so, father figure in some ways can seem very healthy and safe. And yet at the same time, this safeness of it can be a context it seems for abuse. And then you've got where he said, You know, there's nobody else I can trust. There's something about that, isn't it the kind of appeals to your own need or want to be needed? And it does, doesn't it begin to emotionally draw you in? Did you feel emotionally drawn into this relationship at this point?
KATIE ROBERTS 09:10
Yes, I did. Absolutely. My own birth father died in a car accident when I was four. And although I have a wonderful adoptive father, there's still a hole in my heart that will just be there, I think until I see the face of Jesus. And one of the effects that losing my dad in such a tragic way at a young age had on me was fear of losing the people that I love. As Dr. Azurdia drew me in and promised. I mean some of the things he said to me is, you can open up your vulnerabilities to me, I will never hurt you in your vulnerabilities. You know, I will care for you. I'll be this safe place. As he drew me into that and as he asked me questions about the loss of my father and the pain that I had endured, He began to, I wasn't just drawn to it. But I became very attached to him in that role. And I think this is important that all along in those things, I resisted, or I would say, I'm not comfortable with this, or I'm not sure that this is right. And in various ways, he had ways of saying, Oh, I didn't mean that, or here's another way of looking at it. And so, there was resistance to looking to him as a father figure, and there was resistance to dependence on him. But various things that he said and did would wear down those defenses. And the same with being going from being a confidant to being somebody who, you know, would, you know, be the person who truly knew him or loved him. Not only did that progress slowly, over time, one step at a time. But there was, you know, discussion about, you know, I'm not sure this is right, I'm not sure that I'm comfortable with this. It seems like, you know, maybe this is, you know, you're asking for something, first of all, that is inappropriate between two people that are not married, a man and a woman and who are married to other people, but in addition to that, that some of the things you're asking me for are things that only the Lord can meet. And he had answers to that like, Oh, well, you know, God created us to belong to one another. And there were ways in which he used scripture and his position of spiritual authority to undermine those things. So.
JULIE ROYS 11:30
And that's why this is not when people look at this, there is an element of power differential, there's an element of trust. And that's what makes this a little bit different than I think often it's presented to people. And so, these are the parts I think, that are so important, as we even begin to unpack how this happened. Because, again, this is not just an adulterous affair. This is a predatory affair. This is not really an affair. It's abuse.
KATIE ROBERTS 12:01
Right.
JULIE ROYS 12:02
So, let's talk a little bit about how it began, you know, to cross some of these lines. You're resisting, you did a great thing in having your husband get on the phone and actually talk to him. Usually that scares abusers off, quite frankly. But it didn't with him. How did it progress beyond that?
KATIE ROBERTS 12:22
What ended up happening is that Dr. Azurdia told me at a certain point, again, and this was still within just the first few months of knowing him, that he and his wife didn't have a typical relationship. That they had never been particularly close and presented himself as somebody who had been rejected by her, and that they only lived in the same place about half of the time. And he shared that with me and told me, you know, you're the only person I've ever shared this with. I also told him at the time that Richard and I had a much closer relationship and kind of a typical marital relationship. And he said to me at the time, well, I'm not asking you for anything. I'm just curious and wanted to share with you. Which served to kind of ease my discomfort with the conversation we were having. But in that same conversation later, he told me, You know, I think that I've fallen in love with you. And I, I've never told anybody that before. I've never been in love with anybody else before. And I was taken aback by it and said to him again, well, I love Richard. And he said back to me, again, I'm not asking for anything, I just wanted to share this with you. And you don't have to worry, it doesn't have anything sexual attached to it. I just wanted to share with you how I'm feeling about you, and that you're the only person that I've ever said this to. My response to that was maybe it can be a close friendship, but it needs to just stay within that realm of friendship.
JULIE ROYS 14:08
How are you meeting at this point? I mean, are these conversations happening after class? Are they happening on the phone? Are you getting together for coffee? Are you going to his house? I mean, how is this relationship progressing at this point?
KATIE ROBERTS 14:11
So again, it's just kind of a pattern of he asked me for something I express resistance, he kind of put me at ease about it, and then I went to his house. But when I got to his house, what I found was that he had a romantic card for me, and there was a red rose, and all of the things that I had expressed discomfort about that made me feel uncomfortable again. And we did have a conversation about friendship and that I wanted to keep things in the realm of friendship. And he expressed that he understood that and then I left. And so that was the encounter that I had with him at his house. Then there was also another telling situation that happened when I met him at his office. He told me this whole thing has reached the point of arousal. And that was the first time that I was aware of the fact that he really was crossing a boundary into something sexual. I was shocked that he said that to me, because I really believed what he had said before that, you know, he wouldn't do anything I wasn't comfortable with. And that this is, you know, romantic love for me wasn't sexual. And so, I stepped back and just kind of left the situation there for now.
JULIE ROYS 15:31
That is really an alternate reality when you have a man trying to convince you that a romantic relationship is not going to turn sexual.
KATIE ROBERTS 15:38
Right? Yeah.
JULIE ROYS 15:41
That for sure. So, you have this inviting you over to the house. I'm sure you thought, Not a good idea, but you did it. And then again, him trying to craft this alternate reality. But then you kind of put it on pause for a while, didn't you? And you kind of walked away.
KATIE ROBERTS 16:00
Right? That's right. I felt like I had been stunned, like with a stun gun, and that I was kind of in a stupor, I found that I couldn't think clearly anymore. And I couldn't grasp onto things that I had known for sure before. And I would have these arguments, even in my own head when I was apart from Dr. Azurdia. Things like, I really don't think that this relationship is okay. And my own brain would say, Yeah, but there's these gray areas. Yeah, but I didn't realize at the time that those Yeah, but statements in my own mind hadn't come from me. But were things that had been introduced to me by Dr. Azurdia. And so, what it felt like was that my own mind was degrading, and I couldn't think clearly anymore. I didn't know how to reconcile, you know, also the fact that I needed to be like, faithful and true and loyal to Richard, I haven't mentioned that up to this point. But that was also part of my conversations with Dr. Azurdia. And so, I felt torn there too, where I said, I just think we can't have contact with each other anymore, because I'm a temptation for you. Again, I wrongly, wrongly thinking about it, but that's what I thought at the time. And so yeah, we cut off contact and didn't talk to one another for a really long time. It was about a year, I think.
JULIE ROYS 17:16
And over that time, it sounds like he threatened suicide, deep depression, which again, is a means of trying to pull you back in.
KATIE ROBERTS 17:29
What ended up happening after a long time of not having contact with each other is that Dr. Azurdia contacted me again. And through a series of events, we ended up having conversations on the phone again, emailing one another, and it quickly progressed right back to where it had been before where Dr. Azurdia was pursuing me romantically and wanting something more from me than friendship. And I became uncomfortable with that again. So over that time that we had been apart, there was some things that I put together in my own mind, that caused me to think that Dr. Azurdia had had another relationship with a woman under his spiritual authority that had involved sexual contact. And so, I asked him directly, eventually, about this other woman who I thought he had had sexual contact with. And he told me that he had. He admitted it, but then he got really angry with me for asking him about it. He said, You know how I In response, had said to him, I don't want to be a mistress, because that was the first time it occurred to me, there is something wrong with this. And it made my situation with him feel dirty to me for the first time. And I felt in that moment, I felt betrayed. And so, I said to him, it seems to me as though this other situation had been like a mistress. And now I feel like that's me. I do have to interject. I didn't understand at the time about abuse and abuse of power. So, I was still thinking about things in terms of affair and adultery. I now think that that's wrong, but that's where my mind was at the time. And so, I had said that to him, just instinctively. And he got really angry with me and basically said, How dare you have asked me about this? And how dare you call it a mistress because you know how much that would hurt me. So, I immediately felt guilty for even asking him about it. It was like all the responsibility and all the blame was back on me and I felt like I was a bad person for having asked him about it. It was in that context where Dr. Azurdia said to me, If my wife or my family ever found out about this, I would either drive my car off a cliff or put a gun in my mouth. So that was the time in which he said, I mean, he didn't, he didn't overtly say to me If you tell anybody, I will kill myself, but the implication of those words is, if anybody finds out which I'm the person who could make it known, then I will, you know, I will do these I would commit suicide in one of these ways.
JULIE ROYS 20:14
So, at this point, the relationship hasn't become overtly sexual. Obviously, there's been a lot of tension in the relationship that way. There's been incredible emotional intimacy. But it hasn't crossed over those lines. How did the relationship turn into something that was physical?
KATIE ROBERTS 20:35
He reached out to me again. He took me out to lunch. He told me he was still in love with me. And he basically said, you know, we don't need to have a sexual relationship. Why don't we just stop trying to define it, stop arguing and just have ongoing contact with each other. The deception he'd use, and the manipulation had made it impossible for me to think clearly anymore or make discerning choices. And so, for about a year, we communicated with each other daily. So that was the first time that this had happened. We would have texts and phone calls. But I would also go to his house when his wife was gone, which ended up being about once a month. Even though we had said we would stop trying to define the relationship, Dr. Azurdia kept pressuring me to admit that I actually was in love with him. That it wasn't just a father figure. That I was in love with him. And that to deny that was that I was like, deceiving myself in it. And that just continued to create cognitive dissonance and a fog in my mind, to the point that I became convinced that I was in love with him. And when I finally admitted that to him, he said, it's not wrong for you to feel that way about me. People just fall in love sometimes. And after all of these years of conversations, and getting me to this point, I just believed him. I still told him that we shouldn't act on our feelings sexually. But I fell into this romantic relationship at that point. And that involved, it's true, there was inappropriate, although not overtly sexual contact, like snuggling or tickling. And during that time, he also gave me jewelry and gifts as a way of wanting me to remember him all the time. He sent me romantic songs to listen to. He would say, I want you to think about me, I want you to need me. In fact, one of the songs was I want you to need me like the air that you breathe. He suggested romantic movies that we watch. And this contact from him and these songs, and that was constant. It was something that was going on all the time. And I often found like I couldn't get my feet underneath me. So that's how it progressed from breaking off contact to an ongoing relationship that then turned into a romantic relationship. And again, I hesitate to use the word relationship because in reality, everything we're talking about is, is an abuse. There's abuse of power and authority, spiritual abuse. Then the stuff I'm talking about now, a lot of it is emotional and psychological abuse. So, the word relationship is more positive, but I don't know what else to call it. So.
JULIE ROYS 23:27
And then my understanding for about a year, from the summer of 2017 to June of 2018, this becomes overt sexual abuse.
KATIE ROBERTS 23:39
Yeah, that is true. So that happened. One day, when I was at Dr. Azurdia's house, he and I were physically close to one another. And he asked me directly if he could touch my breasts. And I said no to him. And a few minutes later, he did it anyway. And in that moment of that happening, I froze. And what I thought was, he must not have heard me, because it doesn't make any sense to me that he's doing this, or maybe it was just an accident, like, his hand just slipped. So, in that moment, it just didn't even seem possible to me, even after everything that he would have done something that I had just told him I wasn't comfortable with. So, I looked at him in surprise. And the words that he said to me next were, Don't let me be like one of the bad men who hurt you in the past. One of the things I'd shared with him is that I had been sexually abused as a child by a non-family member. And so, he always put himself in this category of saying, I won't treat you like other bad men in your life. And so, I mean, it doesn't make any sense now, but at the time, it was like that responsibility was put back on me and even though he had done something I said I wasn't comfortable with, I thought that I was responsible for it. I also just froze. It's like I couldn't talk anymore. I was in this paralyzed state. And I do think that it was like it felt like my voice didn't carry any power. That I didn't have the ability to stop this from happening, because I had said no, and it had happened anyway. So, there were multiple things that got me even more stuck. One of them was that he said to me, Well, as long as we're not having sexual intercourse, which we never did, then it's not adultery. So, there was some twisting of Scripture to try to make it sound okay. And then in addition to that, when I would talk to him and say, you know, this needs to stop, he had initially said, We'll never do anything that you're not comfortable with. But then later, he would get really angry with me. And I was completely cowed by his anger. It created great fear in me. And so, he would accuse me of, you know, damaging him by trying to withhold this. And then sometimes when he got really angry with me, it would cause me to withdraw in fear. And then he would change and, you know, fall on his knees and begged me not to leave him and say that it would psychologically damage him to lose sexual intimacy. Because, again, I thought that he was this broken man who had not known love. And so, every single time I tried to get out of the situation, I just got further stuck in it. I didn't see that I could bring everything out into the light. I felt like if I did that, I would be betraying Him, because that's where my mind was at the time. And so, I felt completely stuck. And as if I was losing my own identity, that I couldn't think clearly anymore, and that I was going crazy. And so, a time came when the way that it felt to me was that I was stuck in quicksand. You know, at first, I'd been stuck up to my waist, and I struggled to get out. And then I got stuck farther in. And I didn't understand why this was happening to me. But eventually, I felt like I was up to my neck, and that somehow fighting the situation was making it worse. So that's how it became this overtly sexually abusive situation that I was in.
JULIE ROYS 27:16
How did you go from that to actually like the light bulb coming on and realizing, okay, this is not a loving relationship between a man who is godly and loves the Lord? This is actually a man who is manipulating me and abusing me, and I'm letting it happen right now, and I need to stop this? I mean, how does that happen? How did you make that turn?
KATIE ROBERTS 27:42
I came to a point where I felt like there wasn't anything I could do to make the situation stop. And so, I cried out to the Lord, who, by the way, was faithful to me, all the way through this, and I cried out to him, I am trying to get out of this situation. And the more than I struggle, the more stuck I become. I need you to rescue me. I am going to hold perfectly still in this quicksand and not try to resist anymore. Because I think if I resist, I'll completely lose my identity. And I think what was going on there is that there's this cognitive dissonance in my own head that's there. And there was a temptation to get rid of it by ceding complete control over my thoughts and my behaviors and actions to whatever Dr. Azurdia wanted. But there was something deep inside me that knew that that was dangerous, that was still fighting against it. And so, I told the Lord, I'm going to fight on the inside, but I need you to do something to rescue me out of this situation. And so, the Lord did. And he did it over a period of six months. So, it wasn't immediate. But the very first thing that happened is, again, I didn't understand the things that Dr. Azurdia was doing, that were deceptive and abusive. I just didn't understand that that's what was happening. I couldn't picture the situation rightly. But I did know that I felt like I was going crazy. And that if I looked at what I was doing, I was doing things that I couldn't believe that I was doing. That were completely out of character for who I had been before. And so, I Googled What's happening when you feel like you're going crazy, and you're doing things you would never do? And a bunch of stuff popped up. But eventually, I clicked on a link that said you might be being manipulated. And that was, I mean, it was a light bulb. It was a dim light. It took a long time for it to get bright. But it was the first time I realized that maybe something was being done to me, rather than me causing all the things that were happening in this situation.
JULIE ROYS 29:55
And that's a huge realization. When you realize that you're being abused. Instead of feeling guilty for it, you're actually turning the guilt where it belongs on your abuser. At this point, did you confess to your husband?
KATIE ROBERTS 30:15
Not yet. No, that's what I said. It's funny. I said, it was a six-month process of God getting me out of the situation with Dr. Azurdia. And to be honest, because I had been pulled back into it so often, I'm not sure that I would have broken free. But in God's sovereignty, at the same time that all this was happening, Richard became increasingly suspicious. And he ended up finding a journal that I had written about Dr. Azurdia. And so, he confronted me about it. And it was just God's timing, I think, that Richard confronted me at the same time that I really was so desperate to get out of this situation that I didn't think was pleasing to God, and that I felt like was destroying me that I was willing to tell him everything.
JULIE ROYS 31:05
And what a freedom that must have felt like to be able to admit it at that point. But I can only imagine the chaos in your own marriage in your private life. But now there's also your professional life. And, you know, the ministry that you were involved in. I mentioned at the beginning that you were part of The Gospel Coalition, and kind of their women's ministry aspect of that. And this is the part that I think is also so instructive about your story. Not just how you can be groomed and lured into a relationship like this. But also, once you realize that somebody has been abusing you, and is a wolf, how do we treat that in the church? And so, from my understanding, the first step that you guys took was Richard contacted the elders of the church where Dr. Azurdia was, the Trinity Church, and had a conversation. Is that correct?
KATIE ROBERTS 32:09
Yeah, that's correct. Yes, Richard contacted Dr. Azurdia's elders at his own church. Dr. Azurdia's elders confronted him. And I know that a few days later, Dr. Azurdia called Richard on the phone to confess. But what he did on the phone with Richard was to make excuses and basically say, you know, our relationship started innocently. We didn't intend for this to happen. He even told Richard that he and I had prayed for him, which really disturbed Richard to hear that. And Dr. Azurdia's own elders heard all of this conversation happen. They removed him from his pastoral position. So that's what happened at Trinity Church where Dr. Azurdia was a pastor.
JULIE ROYS 32:54
And they also made a public announcement. And they said, and I have it here, it was on July 2, 2018, says that the elders of Trinity Church of Portland received an accusation that Dr. Azurdia has been in a sexually immoral relationship with a woman from outside Trinity Church. The Elders of Trinity Church, after an initial investigation confronted Azurdia with the accusation. Art admitted to the immorality. He also admitted to a previous sexually immoral relationship based on these facts and the biblical qualifications required of an elder. And then they refer to a few scriptures. The elders have removed Art Azurdia as senior ministry of word and worship at Trinity Church. Also, as an elder, and from all pastoral ministry at Trinity Church. We grieve the shame this brings on the gospel, and the sorrow it brings to God's people. Now after this, Art posted his own letter, and in this again, it's always referred to as a sexually immoral relationship or an adulterous relationship. And I'm guessing you're coming into an understanding of this actually being abuse. It's not fully formed at this point. Would that be correct?
KATIE ROBERTS 34:05
Yes, that's right, Julie. What happened to me is that I had gotten to the point where, and I thought that I had committed adultery. And that would fall under that label of immoral relationship. But I also thought that I had been abused both because Dr. Azurdia had a position of spiritual authority, so there was an abuse of power. And in addition, I understood at this point, that he had been deceptive and manipulative. But what I didn't understand yet is that those two categories of sexually immoral or adultery, or an affair are that and abuse are mutually exclusive. That you can't have both of those things going on at the same time.
JULIE ROYS 34:48
Well, and another interesting thing about Art's letter is that he says, because of my sin, I have disqualified myself from the Office of elder. Furthermore, I have no desire to pursue ministry of any kind. Now, if we fast forward a couple years, we're going to see that that is not something he held to. But that's what he wrote at the beginning. Azurdia also, again, he's a professor at Western Seminary. And my understanding is that Western seminary never makes any formal statement or any public statement about Art. Is that a correct understanding?
KATIE ROBERTS 35:23
Yes, that is a correct understanding. They didn't make a public announcement. And then they sent out some, you know, letters internally, some to students, as well as one to faculty, which people shared with us. And in the one to students, they don't even mention that there was anything sexual, much less an abuse of power. And then in the one to the faculty, they also don't mention any kind of abuse or anything like that, or even the idea that it was between a professor and a student. So, Richard and I were concerned that there wasn't any kind of public statement, because we thought that there might have been other people who were abused by Dr. Azurdia. And also, that that there wouldn't be any, you know, public knowledge of what he had actually done. So that there wouldn't be any way to protect others from him in the future. And so, we asked them to please make a public announcement that this was at least between a professor and a student. Because we thought that that would at least show that there was a power differential within the situation. And they acknowledged that I had been abused in multiple ways. And they said that they would discuss it at their board meeting and get back to us. And their decision when they got back to us was to do a number of things internally, but not say anything about it publicly. Which Richard and I really felt and still feel like it was their responsibility to do.
JULIE ROYS 36:59
And this is why people are able to relaunch. Because these statements aren't made public. And so, it kind of gets swept under the rug. The Gospel Coalition, when you came to them, as my understanding, DA Carson was the president of The Gospel Coalition at the time. He wanted, you know, he appreciated that you came forward. And they did release a statement, but it's all about you. It doesn't mention Art Azurdia at all, and it says, It is with deep regret that we announced that Katie Roberts has resigned from her part time post with The Gospel Coalition. She has confessed to a ministry disqualifying sin, and adulterous relationship. Again, no mention of any abuse. We are grateful that she took the initiative to let us know and to resign effective immediately. And then it talks about their appreciation that you came forward, took the initiative to do that. There's no I mean, not even mentioning him. So that kind of get swept under the rug. And you are for the past, you know, again, this is 2018. This is 2021. So, this is almost three years that you have kind of lived in the aftermath of this. And yet now you're coming forward. Why do you feel like now you need to say something?
KATIE ROBERTS 38:24
Dr. Azurdia was willing to say that there had been this, you know, adultery, this kind of, you know, sexual failure. But in his own Open Letter of confession, he doesn't talk about abuse or abuse of power. And so, it created this public picture that was false, that was incorrect. And that didn't do anything to protect other vulnerable people from Dr. Azurdia's abuse and doing this kind of thing again. And so, when it became clear to me that Dr. Azurdia was going to return to a position of spiritual authority. And I felt like God had brought me to a point where I could speak at least somewhat articulately about this. I didn't feel like I had any other choice, but to speak up about it. So, I think that I had done everything that really, I was responsible to do and maybe responsible is not even the right word. Because I know I've read a lot and been helped by Diane Langberg. And she talks about how, when you've been abused like this, you're crushed, you know, so I don't know if other people who've been abused or listening to this. I don't want them to feel like, you know, it's up to you to fix this situation. Because I really don't think that that's true. But nonetheless, even if it's not my responsibility, I think I did the right thing in telling the people who were in authority and telling the people who had, you know, the ability to supervise Dr. Azurdia. But now that that hasn't happened, I think God has given me strength and that it really is the right thing to do to protect other people from Dr. Azurdia by making all of this public myself.
JULIE ROYS 40:01
And so, you have said affair and abuse. They're mutually exclusive. But what do you say to the person out there that's pushing back and saying, well no? Didn't the women sin? What's their responsibility?
KATIE ROBERTS 40:16
Well, I think that there could be an entire book written about this.
JULIE ROYS 40:19
We could do another entire podcast on this for sure.
KATIE ROBERTS 40:22
It's true. And it's something that I have thought through and wrestle through a lot. I think it's something that I will continue to think through in situations where there is a power differential. Where there is somebody who is in authority, and there is somebody who has less power because of their position. A professor and a student is one of those examples. That it is not possible for the person under authority to be able to fully consent to anything that is asked of them, just because of the power differential. I just think that that's part of how God has created us. In addition to that, when there is deception and manipulation, and twisting of Scripture, and the things that I've described that happened to me, that further makes it impossible for a person to make a fully consensual choice. And in that kind of situation, I don't think it's appropriate to call it adultery, because adultery requires full and free consent on both parties. And so, there is just this abuse of power, as well as these other forms of abuse, that push it from that realm of adultery into abuse. And they really are just, you know, mutually exclusive terms. When there's been a situation like this, we're actually trying to fit something into the wrong framework or the wrong paradigm. And I think in Scripture, we see what I'm calling abuse and a lack of consent. I think we see that in Scripture in the passages where God talks about shepherds and sheep. And where he talks about wolves and sheep. And if we start with that framework, and with that paradigm, I think then that's when we understand that those terms like adultery are not actually accurate for situations like this. So, for example, some of the passages that have come to mind for me are Ezekiel Chapter 34, where God says, He condemns the shepherds for feeding themselves instead of feeding the sheep. And then you have passages like Matthew 7, where it says there are going to be wolves among the sheep that devour the sheep. And I think in a situation what you have are shepherds, who are supposed to represent God and who are supposed to feed and to protect the sheep, actually using and mistreating the sheep to feed themselves. And sometimes that involves sexual abuse. Actually, I've been reading Wade Mullen's book, Something's Not Right. And I read it, and I thought, Oh, so many of these deception manipulation kinds of things that I experienced, he's writing about, from pastors in their congregations. But it's not even in sexual situations. So, I think we got to think about this category of misuse of the sheep by shepherds, and think about situations including, you know, sexual abuse of adults by clergy members within that category. And then within that, you recognize that scripture puts the responsibility for what happens on the shepherd, not the sheep,
JULIE ROYS 43:33
That is so good. And obviously, you've spent a lot of time thinking about that. And God's using you to I think, instruct the church. I really appreciate that. That was really well said. So, let's talk about what do we see happening and we see this happening so much in the church. We have these wolves disqualifying themselves, and yet they just relaunch somewhere else. And the amazing thing is that the whole evangelical complex seems to get behind them or is afraid to speak out against them. So recently, I found out that Dr. Azurdia is listed as an instructor for Vector Academy. This is a nine-month academic and internship-based school for college aged adults, and it's sponsored by Grace City Church in Wenatchee, Washington. Interestingly, not only is Dr. Azurdia listed as an instructor there, but there's also some guest lecturers there who include Mark Driscoll. Anybody who's followed me at all knows that I just published something showing that he is not just repeating what he did at Mars Hill. He's actually gotten a lot more bold about it and the abuse and the bullying and now following people 24/7 and hiring private investigators to do that. I mean, shocking. But here he is showing up, and he's showing up with Larry Osborne as a guest lecturer. Larry is somebody that's helped re-platform Mark Driscoll by inviting him to his Sticky Teams conferences that he does for leaders. I mean that the idea that Mark Driscoll is instructing leaders is just disgusting. But here we have Dr. Azurdia instructing college aged adults, we have him also bringing in Mark Driscoll, Larry Osborne, to again this Grace City Church. I reached out to Grace City and to Josh MacPherson who's the senior pastor. So far, I haven't gotten any response from them. But as I understand Grace City Church has a history with Dr. Azurdia. Can you tell me about that?
KATIE ROBERTS 45:34
You are not the first person to reach out to Grace City Church in Wenatchee and then not get a response back. The things that I do know are that the pastor of Grace City Church, at least according to my understanding, is a former student of Dr. Azurdia. We were told by credible witnesses, that they created some kind of restoration program for him up there, at least my understanding of it is they weren't interested in hearing what leaders at Trinity Church or other places had to say about it. And now we also had a witness tell us that they have him teaching at a young adults class there. And then like you said that he is on faculty with this vector Academy.
JULIE ROYS 46:14
Unbelievable. You know, what's unbelievable to me? Is that restoration programs don't involve going back and reconciling with the people that you hurt, and you wounded. That's what is shocking to me. Where in the Scripture can you go and restore somehow, without making the relationships right? I mean, it's the same thing with Driscoll. And the same thing with James McDonald. He hasn't reconciled, that I know, with anybody that he's hurt. And yet he's relaunching and saying, it's all good. It's just stunning to me. And also, there was this was a Facebook post by Bob Schilling, who I guess, you know, as a Western Seminary graduate. But he just put on Facebook, just an FYI. I heard through the grapevine recently that Art Azurdia is seeking another pastorate in Northern California. All I know is that pastor Joss MacPherson at Grace City Church, in Wenatchee, as you said, had this restoration program or something for him, looks like he's looking for pastoral jobs. And I'm guessing you wouldn't be surprised if he shows up at a church somewhere as a pastor.
KATIE ROBERTS 47:15
Right. And I think all of what you're describing Julie underscores the importance of bringing everything out into the light.
JULIE ROYS 47:23
So important. And just to name another place where Dr. Azurdia is being re-platformed. He is scheduled to speak apparently, at the Word Conference that is put on by the Shepherd's Tent Ministries in June. This is a ministry founded by Pastor Fred Campbell and his wife, Joyce. Every year, the group sponsors this three-day Bible conference. Last month, I noticed that they actually had a web page for him with a bio and a picture and everything. So, I emailed The Shepherd's Tent and asked, Does he have an affiliation with you? is he speaking at the upcoming conference? No response. After about five days, I sent another email. Again, no response. However, last week, the webpage has removed Dr. Azurdia's bio, but on the homepage for the conference, there's pictures of seven people. And I'm guessing these are seven speakers that are going to speak at the conference. There's no mention of who they are. It's kind of weird. And if you click on the speaker's page, there's no information there. But there is a picture of Dr. Azurdia, prominently displayed on the Shepherd's Tent conference promo page. So, I'm guessing he's speaking there. And there's just not a concern. I mean, there's no returning emails. So, it's a completely deaf ear to what's going on. But I do know that you've had some recent conversations with The Gospel Coalition, asking them, Hey, can you go back and right some of the wrong that's been done? And it sounds like maybe there's some traction there? I don't know. What would you say?
KATIE ROBERTS 49:00
We talked to them. And I disclosed the details of the abuse to them, which is not something I had disclosed to them in the past. And they believed me. They decided to take down the statement about me. And so that statement that you read earlier is now no longer on The Gospel Coalition website. At the time, they still had Dr. Azurdia as a kind of a recommended resource, some of his things, and they took that off. So those were helpful things. However, we had a second conversation with them, because I would actually like them to do more. And we've asked them for that. And so, the things that I wanted, the primary thing is that in addition to this podcast, I am going to put out a public statement that outlines Dr. Azurdia's abuse, as well as the things that happened afterwards, on my own website. And I've asked The Gospel Coalition to comment publicly on it, both to spread awareness about the danger that I think Dr. Azurdia poses now to other people, as well as to correct the things that they said about me in the past. You know what I really want, and I believe that I am part of this, and Richard is part of this, is that I want us all to learn how to handle these situations better. As well as when they do happen, protect victims from having to go through some kind of public smearing as if it's adultery, when actually it is abuse, and protect other people from being abused in the same way in the future in the future. At the end of the book of Judges in chapters 19 to 21, is a horrible story of a woman who is raped and murdered. But after she is, a man who was witness to it, goes and tells all the people what was done to her. We need to do something and speak up. And so, then that witness goes to the Council of all the leaders and says to them, this is what happened. And that group of leaders says, When something like this takes place among God's people, we have to do something and speak up. And so, they then go as leaders to the tribe of Benjamin and say, You need to hand over these men who raped and murdered this woman for judgment. And the tribe of Benjamin refuses to do it. They refuse to listen. And it's interesting in that passage, they go to God, the other 11 tribes, they go weeping and mourning to God and say, What should we do? And God says, you have to go up against Benjamin. And then it becomes clear that God Himself fights on behalf of the other 11 tribes to have justice for these abusive men. Now, I don't think that God in any way is causing us to do any kind of literal war. So, we can't have a one-to-one contextualization there. But I do think that it's a place where we see in Scripture, and it's not the only place where it says, we need to bring things into the light. And we need to speak up and do something, not only when shepherds are being abusive to the sheep, but when other people in the name of Christ are protecting them and giving them safe harbor and returns to ministry. And that's why I really do think that it's, you know, for any victim of abuse, who the Lord strengthens to be able to speak up about it, it's a good thing to bring it into the light. And even when the abuse victim can't for one reason or another, that all of us as Christians, as advocates, have a responsibility to shine a light on what's happening. But if you look at that passage in Judges, it really is the leaders who are supposed to be speaking up and doing something about it. I mean, it's a horrible thing that it's even happening. But I also think that we as Christians need to learn how to respond to these situations like Dr. Azurdia. And as you mentioned, like Mark Driscoll.
JULIE ROYS 52:52
Oh Katie, that was really well said, and thank you so much for really doing a courageous thing by pushing this. It's always sad to me that it seems to always fall on victims to do the hard work. But it always does seem to fall on victims to do the hard work. And I'm just so grateful that you're doing it, and grateful that you're speaking out. So, thanks so much. And thanks for taking the time to do this podcast. Just really appreciate it.
KATIE ROBERTS 53:16
Yeah, thank you too Julie. And I would say that I do hope that what ultimately happens in these situations, at least this is my take on it, is that for example, when this happened at Western Seminary, that they will do things like people all of us will learn to make public announcements and then have external people like Grace come in and do investigations. And then let them be the voice of speaking up about this, instead of the victims having to do that. So that's a change that I'm praying for.
JULIE ROYS 53:43
Yeah, you and me both. I hope that we learn as a Christian community, we have to learn, and we have to do better. And by the way, if you'd like to connect with Katie and read her full statement, you can find her online at KatieRoberts.org. And if you'd like to find me online, just go to Julieroys.com. Thanks so much for listening to The Roys Report a podcast dedicated to reporting the truth and restoring the church. If you'd like to make sure that you never miss an episode of The Roys Report, I encourage you, please subscribe to The Roys Report on Apple podcasts or Google podcasts. And while you're at it, we'd really appreciate it if you help us spread the word about the podcast by leaving a review and then please share the podcast on social media so more people can hear about this great content. Again, thanks so much for joining us today. Hope you have a great day and God bless.