Why don't church leaders believe victims when they report abuse? And why is the victim so often gaslit and abused instead of supported?
This episode of The Roys Report presents an in-depth look at abuse recently exposed at John MacArthur's megachurch in southern California. Survivor advocate and author, Sarah McDugal, joins Julie to unpack MacArthur's shocking treatment of the wife of a child-abusing husband.
Recently, The Roys Report published two major exposés. The first revealed how MacArthur and Grace Community Church publicly shamed and excommunicated Eileen Gray for not taking her husband—an admitted child abuser—back into her home. A follow-up showed how, even after Gray was convicted, Grace continued to shun Eileen and support her pedophile husband.
Why does this happen? Why do shepherds—charged with protecting the sheep—end up protecting the wolf? And what can we as believers do to stop this abusive and dangerous pattern.
Co-author of Safe Churches: Responding to Abuse in the Faith Community, Sarah has significant experience in this area. And she says that what happened to Eileen Gray is, sadly, not an isolated incident. 
We have an epidemic of church leaders covering for abusers. But the tide is changing—and victims and their allies are rising up.
Your tax-deductible gift helps our journalists report the truth and hold Christian leaders and organizations accountable. Give a gift of $25 or more to The Roys Report this month, and you will receive a copy of "In Our Lives First: Meditations for Counselors" by Dr. Diane Langberg.
We are unable to ship books internationally.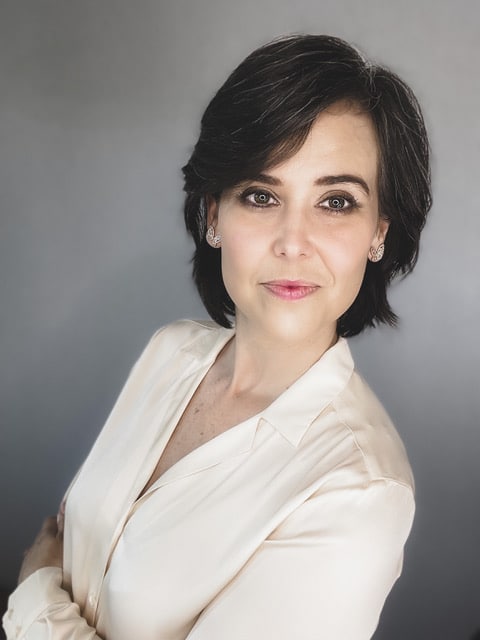 Sarah McDugal is an author, clarity coach, and co-founder of Wilderness to WILD. She works with women seeking healing after abuse, especially mamas who are parenting after trauma. WILD provides coaching, courses, and community to betrayed spouses through online support groups, safety-focused resources including a free online quiz, and the TraumaMAMAs mobile app. Sarah is also a survivor and mother to two delightfully neurodivergent children.
SPEAKERS
JULIE ROYS, Sarah McDugal
JULIE ROYS 00:04
Why don't church leaders believe victims when they report abuse? And why is the victim so often gaslit and shamed instead of supported? Welcome to The Roy's Roys Report, a podcast dedicated to reporting the truth and restoring the church. I'm Julie Roys. And today we're going to be discussing abuse in the church. Specifically, I'm going to unpack John MacArthur's shocking treatment of the wife of a child abusing husband with survivor advocate, Sara McDougal, if you follow me at all, you know I recently published two major exposes, the first revealed how John MacArthur and Grace Community Church publicly shamed and excommunicated Eileen Gray for not taking her husband, an admitted child abuser, back into her home. Our second article showed how even after Gray was convicted, Grace continued to shun Eileen but support her pedophile husband. Why does this happen? Why do shepherds charged with protecting the sheep, end up protecting the wolf? And what can we do as believers to stop this abusive and dangerous pattern? Well, Sarah has lots of experience in this area, and she says what happened to Eileen is sadly not an isolated incident. We have an epidemic of church leaders covering for abusers. But the tide is changing, and victims and their allies are rising up. I can't wait to speak with Sarah, but before I do, I want to thank the sponsors of this podcast, Judson University, and Marquardt of Barrington. Judson University is a top ranked Christian University providing a caring community and an excellent college experience. Plus, the school offers more than 60 majors, great leadership opportunities, and strong financial aid. Judson University is shaping lives that shape the world. For more information, just go to Judsonu.edu. Also, if you're looking for a quality new or used car, I highly recommend my friends at Marquardt of Barrington. Marquardt is a Buick GMC dealership where you can expect honesty, integrity and transparency. That's because the owners there, Dan and Kurt Marquardt, are men of character. To check them out, just go to buyacar123.com. Well, again, joining me today is Sarah McDougal, an author, coach and abuse survivor. She's also the co-founder of Wilderness to Wild, a support and advocacy group for women escaping abuse. And for the last seven years, she's produced a number of outstanding resources for women, including a book called Myths We Believe, Predators We Trust, and Safe Churches: Responding to Abuse in the Faith Community. So, Sarah, welcome, I'm so glad you could join me.
Sarah McDugal 02:43
Thank you. It's an honor to be here.
JULIE ROYS 02:45
I've been looking forward to meeting you in person. I've seen your stuff online, which is fantastic. And I do want to mention, for those who are listening, we are offering your book, Safe Churches, as our premium for the month of April. So, I'm excited to get that resource in people's hands. Because I know, it's just so important if you want to identify red flags in your church community, if you want to know whether or not forgiveness or asking repentance is real, right? All of those important things are all in this book. And so, we're offering that as a resource to anyone who gives a gift of $30 or more to The Roys Report in the month of April. So, so excited that we can do that. But as I was saying, I've been excited to meet you because I've seen your work. I've seen you interact online, and you're just a warrior for women who have been abused, and they need allies, and they need women and organizations like yours to come alongside them. Because so often, they feel so unbelievably alone.
Sarah McDugal 03:49
Absolutely true.
JULIE ROYS 03:50
I'm just thrilled to have you on and especially in this moment when we have this huge story involving abuse. Just unbelievable what's happened at Grace Community Church where John MacArthur is. But let me just start with your story. Because I know there's probably a number of people listening who, you know, don't know your story. And I think it's instructive because this comes from a very personal place for you. So how did you get involved in doing this kind of survivor advocacy work?
Sarah McDugal 04:19
So, the short version is that I experienced sexual child abuse from a trusted family friend when I was in middle school. And I was raised in a wonderful, loving Christian family, and yet I experienced exploitation from outside of my family at a young age. And like most kids, I recognized that it made me feel icky, and it wasn't right and I kind of tried to accidentally just close and the way I did it was not clear and the person who was listening was not educated. And so, it didn't, it didn't get picked up. That radar didn't get picked up. And it wasn't until I was in college, that it hit me. As I was in a counseling class for one of my basic electives. I was like, oh, my goodness, must have happened. That's what happened to me! And I needed to deal with that. And I worked through that. And then I was a clergy spouse for 13 years. In that season of time, I lived in a domestic violence marriage to someone who was a raging porn addict and experienced many of the things that I talk about. And then when I became a single mother and ended up starting life over in a way I had never dreamed would happen to me. As I began to heal, women began to find me. That's how Wild formed.
JULIE ROYS 05:48
And what an awesome thing because I talked to so many abuse survivors in my work, and I'm not an abuse survivor, but I feel like I've learned so much from talking to them and seeing their experiences. And again, as we mentioned, right now, there's just a firestorm. Because I have reported this story about a woman. For those of you who haven't seen it, go to my website, JulieRoys.com. It's right there. John MacArthur, one of the biggest names in evangelicalism, right? His church, when a woman came to them and said, my husband's abusing me, they forced her, really, if she wanted any help, they said you would have to get into counseling, and we're going to talk about that counseling, but you'd have to get into counseling here at the church. And then they pressured her to take this abusive husband back into her home. And this is all according to her court testimony and everything. And then when she refused to take her child abusing husband back into her home with her three kids, she was publicly shamed and excommunicated by the church. And even more shocking, perhaps, is the fact that after that, as we reported in a follow up piece, even after her husband was convicted of being a sexual molester of children, and a child abuser, Grace Community Church, John MacArthur, according to all the evidence that we've had, we have tons of documentation, continued to support the husband, and shun the wife. One of the most shocking and disturbing cases of spiritual abuse I have ever seen. And I've seen a lot. But let me just throw this to you. Because I know you work with so many women who are coming from sort of a faith-based environment. How common is it for a woman who either is being abused or her children are being abused? Although it seems too often go together? How often is it when she comes forward, that it gets turned around on her, and she gets blamed, and she gets disciplined from the church? Instead of the shepherds protecting the sheep, they're protecting the wolves.
Sarah McDugal 07:54
It's incredibly common. In fact, it's far more common for the woman and the children to be blamed and shamed, then not. There could be any number of reasons. But there are two huge, very common reasons for this. One, is a pervasive set of myths about forgiveness, and the conflation of forgiveness with trust and reconciliation. So, when we tell people that they need to forgive, and then accept their abuser back or go back home to their abuser, we are profaning the name of God by protecting the person who's choosing to continue hurting other people, instead of protecting the vulnerable. And the other pervasive mindset is the idea that is everywhere in Evangelical mainstream literature, writing blogs, articles, messages, sermons, books, everything, that a husband's male entitlement to sexual gratification by using his wife's body, trump's her safety, the kid's safety, his character, his honesty, and everything else. So, his rights to cash in on sex as a married man is more important than anything. And I doubt most would say that overtly.
JULIE ROYS 09:23
Right.
Sarah McDugal 09:23
But it's what the philosophical advice and the illustrations used and the stories and the urban legends, that's what it boils down to.
JULIE ROYS 09:32
I talked to an abuse survivor just this week. And she said, it wasn't till I met, went to a domestic violence center, that somebody even introduced the idea of marital rape. Like it didn't even compute with me. And so, I think that's a huge issue. And we're going to get into that. But what I'd like to do is just kind of walk through some of the issues that are raised in this case, and you talk about forgiveness and repentance. That's a huge one. And how do you how do you know if somebody is repentant? Like he's crying he's repented. I don't mean.
Sarah McDugal 10:02
Right. So, crocodile tears did not make repentance. First, that you can trust some of what they say. You can more trust all of what they do. And if what they say and what they do don't match, then you have an unrepentant person, period.
JULIE ROYS 10:17
And how often in abusive situations because I know talking to Eileen Gray, about David Gray, she said he was like Jekyll and Hyde. Like one minute he could pour on the charm. And if you're in the church, you would never dream that this lovely person could be molesting his children, could be beating his children, could be cruelly calling them names. And I haven't mentioned the worst parts of this case. And I haven't mentioned them because they're, you know, yeah, they're grown now, but there's abuse survivors in this whole thing. Right? Right. But it's horrific. But the church believed when they got into counseling, that he was repentant. And so that's been a huge part of the narrative. Look, he's sorry, he's crying, he's repentant. And he can write you a beautiful letter saying how repentant he is. Meantime, he's stalking you at your house. Meantime, he's breathing death threats against you. Meantime, he's talking about suicide. I mean, all of these things. How do we know that someone's repentant? I mean, some of this seems like common sense to me.
Sarah McDugal 11:17
Right, but when you are in that vortex, first of all, as a wife, especially in the faith community, you care about this person. You want more than anything else, to not have a broken home. You don't realize that your home is already broken by abuse, because you've been taught that an intact two parent home is the only kind of non-broken home. You've never been taught that a home where you live in terror, where you are in hyper vigilance, where you have no empathy, where you don't have honesty, where there is not trust, where there is not safety, that this is a broken home. And so, because of that, you believe, especially given the fact that both culture and Christianity put the burden typically on the woman to do the emotional labor, the man may have the burden, traditionally speaking, of the financial labor, but the woman has the burden of the domestic and the emotional labor. So, the relationship labor, it's all on her. The idea that you should go home and love your spouse better when they are being abusive to you, is a message almost exclusively aimed at Christian women.
JULIE ROYS 12:36
And this idea too, I mean, I've heard it from women. When they come to the church and they speak to a pastor, what they're often met with is, well, what did you do to make him mad?
Sarah McDugal 12:46
Right. You ever watched the Winter Olympics?
JULIE ROYS 12:50
Yes.
Sarah McDugal 12:51
One of the sports that I have never gotten into at all but happens during the Winter Olympics. Curling. Yes. Yes. You know, exactly.
JULIE ROYS 13:00
That's a bizarre one. Yeah, absolutely.
Sarah McDugal 13:02
It's so weird. Here's what Christian marriage philosophy and marriage books and sermons and all of the things teach women to do. She's the member of the curling team with that scrub brush, smoothing the ice. And that's her job to make sure and be hyper vigilant for any possible thing that could set him off. Because he is not expected or taught to handle his own problems relationally and emotionally. He may do fine at work. But at home, in the family, in private, he's off the hook.
JULIE ROYS 13:36
When Eileen first discovered that her children were being abused. I mean, they had been mentally abused for a long time. He had been physically abusing them, but it wasn't, you know, to the point of the severity that she discovered. And the minute she discovered that it was very severe. I mean, husband, on one occasion, kicked her child repeatedly, took a while for her kids to actually talk about it.
Sarah McDugal 14:02
Right.
JULIE ROYS 14:02
But there's also court records about him trying to suffocate the child. And he admitted this supposedly, to the church when they had one of their first counseling sessions. But the minute she found out, she went, because she sought some advice, and somebody said to her immediately, contact a lawyer, file for legal separation, file for orders of protection. So, she did that. When she came to the church, and this is from her sworn testimony, she says, that Bill Shannon, who currently is the head of biblical counseling, at Grace Community Church, she said that he basically chastised her. He said I Corinthians 6:6 prohibits going to secular authorities against a brother, you know. So, you violated I Corinthians 6:6, and then also I Corinthians 7:10 instructs women not to separate from their husbands. So those two scriptures, according to Eileen's testimony, were thrown in her face so that when she's coming for help, now she's being shamed using scripture saying what she did was wrong and seeking some protection. Would you speak to that, because I'm guessing there are some women listening now who have heard the exact same thing?
Sarah McDugal 15:12
Right. I think Scripture brings the best answer for that. And I would rather just share a little bit more Scripture because I think it's pretty appalling when we cherry pick, and then weaponize God's word, in order to give people who are choosing to harm the vulnerable, more power to keep doing so. It misrepresents the heart and the character of God. So let me answer your question about that with scripture. So just to kind of recap, she immediately went and filed once she had that information to do so. So, she was following Ephesians 5. Not the part everyone loves to quote, about how women should submit and be under husbands, but the part that qualifies the ability to do so. So, let's go back up to verse three, in Ephesians 5. Let there be no sexual immorality, impurity, or greed among you. Such sins have no place among God's people. Obscene stories, foolish talk, and course jokes, these are not for you. Instead, let there be thankfulness to God. You can be sure that no immoral, impure, or greedy person will inherit the kingdom of Christ, and of God. For a greedy person is an idolater worshiping the things of this world. Don't be fooled by those who try to excuse these sins, not even if they are the head of the department of biblical counseling at your church, for the anger of God will fall on all who disobey him. Don't participate in the things these people do for you were once full of darkness, but now you have light from the Lord. Live as people of light. Verse 10. Carefully determine what pleases the Lord. Verse 11. And this is the scriptural mandate Eileen was following when she went straight to the police station to report. Take no part in the worthless seeds of evil and darkness. Instead, expose them.
JULIE ROYS 17:22
That's my favorite verse, have nothing to do with the fruitless deeds of darkness, but rather expose them. But we care more about protecting that image than we do about our sin.
Sarah McDugal 17:32
Right. I have one more, one more verse for you. I Corinthians 6:6 prohibits going to secular authorities against a brother, right? When we're using this in this context, it is completely again, a weaponized scripture. And here's why. Because an abuser is not a believer. If someone is a brother or a sister, within the faith community, that means they are a safe, trustworthy person who is living like Jesus, who is striving for that holiness, who is working out their salvation with fear and trembling. Who is I mean; Paul defines this a few verses down? He says, you know, First Corinthians 7:10, it says, for those who are married, I have a command that comes not from me, but from the Lord. A wife must not leave her husband. But if she does leave him, let her remain single or be reconciled to him and the husband must not leave his wife. So, he is saying it's supposed to be equal between both genders. He says one and then he says the other. This has nothing to do with women not being allowed to file for divorce. This is guys don't leave each other. He equalizes it very clearly. And then he says in verse 12, now I will speak to the rest of you, even though I do not have a direct command from the Lord. This is Paul sharing his opinion. If a fellow believer has a wife, who was not a believer, and she's willing to continue living with him, he shouldn't leave her. And if a believing woman has a husband who is not a believer, and he is willing to continue living with her, she must not leave him. So, if we look at this full understanding, a wife shouldn't leave her husband and a husband shouldn't leave his wife. But then he says, he goes into this caveat with extra circumstances. If one is not a believer, and if they want to stay. The implication and the corollary of that, the bookend to that, is if they're not living as a believer, and they don't want to stay. So, tell me if someone is sexually exploiting your children, are they living as a believer? No! Answer with me together. No, no, they are not. If someone is watching porn, is sexting, is cheating in other ways that are equally damaging, is living in a way that makes you in terror. Well, you know what II Timothy 1:7 says there is no fear in love for perfect love casts out fear. If it's fear, it's not love. If you're living in fear and your children are living in fear, this is not love, this is not of God. And the person who is instilling this level of fear is not living as a believer. If they are torturing you, if they are exploiting you or your children, they are not saying I am faithful to my vows, I am willing to live with you in peace. I have no desire to be with anyone else, because they are already being with someone else. They have broken their vows. So, you can do CPR on the corpse of your marriage, that has been the throat has been slipped by the abuser. You can do CPR until you're covered in blood spatter. But at some point, you have to call time of death. And calling time of death does not make you the murderer. The murderer is the person wielding the knife.
JULIE ROYS 21:10
I mean, the thing that strikes me in this particular case is they were applying Matthew 18 against Eileen for protecting her children. Saying, you know, Matthew 18, you first go to the person one on one, then you bring another and then you and then you bring them in front of the whole church. And what's interesting is Eileen, to me was the one acting like a believer and yet she was the one who John MacArthur said we should treat as an unbeliever and yet her husband, who's abusing innocent children, he gets a pass. He gets treated as a believer. I mean, it's mind blowing to me.
Sarah McDugal 21:47
Yes. Let's talk about Matthew 18. Matthew 18:15-17 is everyone's favorite verse to silence those who are following Ephesians 5 and exposing the worthless deeds of darkness. It's wonderful how we use scripture against scripture whenever we want to keep someone quiet who has lesser power. Matthew 18:15-17 says it refers to a brother, this is an equal. And Jesus did discuss what to do with abusive situations in Matthew 18. They are in exactly the right chapter. They're just in the wrong verses. Matthew 18:5-6 says if anyone brings harm to these little ones, and Jesus uses the word nekros, the little ones. So, it could be the little ones that are the children, or the ones with little power, the lesser ones. If anyone brings harm to them, He has one effective solution. Because by the time you are comfortable with a pattern of bringing harm to little ones, your conscience is already dead. So, he says at that point, if you are comfortable bringing harm to little ones, and I am paraphrasing somewhat, but this part is not paraphrasing. He says millstone […]. So, they are absolutely in the right chapter for dealing with abuse. But let's just say that MacArthur or Hardy or any of these other gentlemen, Mohler any of them. Let's say that they were in the Target parking lot. And as they were walking out to their car, someone came up from behind them and hit them on the back of the head with a crowbar and stole their car. And when they went to the office and said, this happened to me, the other men around them said, well, we can't help you. You need to find the carjacker and go visit him alone and see if you can work it out between yourself and him.
JULIE ROYS 21:52
Right? Oh, my word!
Sarah McDugal 22:29
No, you must not report this to the police. You need to follow Matthew 18. Well, that's ludicrous! In any other situation other than women and children being sexually exploited or physically harmed or emotionally exploited, we would understand the insanity of telling an abuse victim, a victim of a crime, to go back and meet alone in private with their abuser and submit to the imbalance of power and put themselves at risk for more trauma. If we said that to Mohler, the carjacking victim, it would seem insane. Why do we say it to women and children?
JULIE ROYS 24:28
It amazes me. I mean, honestly, Mohler's kind of gotten a pass on this whole thing. You're the first one that I've talked to, I mean, I just haven't seen his name very much out there on social media.
Sarah McDugal 24:38
Mohler shows up in some of Gary Thomas's older articles in very interesting ways. So, I think he out to be included.
JULIE ROYS 24:47
Interesting that he said, well, they told me that David Gray was innocent, and he kind of took their word for it. And I'm just like, really?! For those who don't know this part of the story, the church hadn't reported. They had known back in 2001 that he was abusing his kids. In 2003, we find out he's sexually abusing his kids. But then when Eileen reports, then they realize, oh, the church never reported it. They're mandated reporters. And so, they charge Carey Hardy, which honestly, I think Bill Shannon got sent to a city hearing and just kind of got off with a slap on the wrist. But Carey Hardy actually got charged. He got off probably because of statute of limitations, because there's only one year statute of limitations on failing to report and intimidating a witness. But because it's 2003, this happened 2001, that's probably why he got off. But Al Mohler steps up, because the church asked him to. So again, here we have these men in power asking each other, he's at Shepherds Conference, and is a part of Shepherds Conference. John MacArthur, a big player in the evangelical church, Carey Hardy at the time, really big player, and he agrees to make a religious freedom argument that, because this happened in a confessional, which is just funny, and so ironic, that Grace Community Church, which is about as anti-Catholic as they come, is actually arguing something based on a confessional. That's somewhat ironic.
Sarah McDugal 26:14
Just a little bit.
JULIE ROYS 26:16
But the fact is, did you do any research? like he didn't even know when I talked to Al Mohler, and you know, kudos to him that he talked to me about it, which was somewhat shocking. But the fact that he talked that that's good, but would you not research, he didn't even know at the point that I talked to him. He's like, oh, David Gray got convicted in 2005? I'm like, yeah, he was sexually molesting his kids. He was physically abusing his kids. You step in for somebody, and are you something and you've done no due diligence? Nothing to find out if this guys, you don't talk to them? I mean, who does that? Like if I'm in a situation.
Sarah McDugal 26:54
I will tell you that lots of people.
JULIE ROYS 26:57
I cannot fathom it. I cannot fathom it. I would never do something like that. I would say, oh, I want to talk to the mother. I want to talk to the abuser. I want to see what the evidence is. None of that. So let me ask you this, because this is what happened. This became the narrative at the church. Somewhere during counseling, while Carrey Hardy is clearly saying in counseling, we have a third party who heard the counseling tapes between Eileen and David, heard that David admitted abuse and has witness sworn testimony from this Pastor Barber who got these tapes, listened to them and said, Carrey Hardy's telling her to submit to her husband, despite the admitted abuse. So, there was admitted abuse. But the narrative that came out of the church, and even Carrey Hardy said in his declaration that was in his sworn testimony, is that Eileen just didn't like her husband. She just didn't like him, she wanted out of the marriage.
Sarah McDugal 27:49
You mean she didn't like being abused?
JULIE ROYS 27:52
Apparently not. But that's not what he said. I mean, he said, didn't like him, wanted out of the marriage. And so, I mean, basically, he's suggesting that she's concocting these stories, and I guess how common is it that women just make up abuse?
Sarah McDugal 28:06
Okay, these are from taalk.org. That's TAALK. Their sexual child abuse statistics. Fabricated sexual abuse reports constitute only one to 4% of all reported cases.
JULIE ROYS 28:19
One to four.
Sarah McDugal 28:20
So, you have a 96 to 99% chance when someone comes and tells you that they are being sexually abused, they are reporting truthfully. A huge part of this is because the incredible amount of shame and guilt and trauma that is related to sexual abuse and sexual exploitation, sexual assault, marital rape, makes it overwhelmingly freezing to the victim. And that freeze trauma response can prevent a victim from seeing it clearly. That brain fog, the cognitive dissonance and prevent a victim from seeing things clearly and having the courage to speak. Knowing the cost of being disbelieved of being attacked, of being shamed, of being slandered, of being told they're probably lying. Like that secondary experience is called double abuse. And when it's committed by a church, the way Grace Church did this to Eileen and has done it to other individuals, it is institutional betrayal. There's actually a name for it. Dr. Jennifer Freyd, from the University of Oregon, founded the Center for Institutional Courage. And one of the things that she discusses is the role of institutional betrayal in trauma. So, when someone goes to an institution that has the reasonable expectation of being able to help the trauma stop, and then they refuse to do so, or they go further, and they blame the victim. then you have institutional betrayal. It becomes double abuse. Now, I just want to run through some statistics because there's got to be someone sitting here listening, that saying, but this is like a one in a million kind of case, right? Like, how often does this actually happen?
JULIE ROYS 30:19
I can tell you; I'm hearing from a lot of victims from the same church.
Sarah McDugal 30:24
And I've been contacted by some of them, too. There are people in that church or people in thousands of churches across every denominational affiliation that are coming out. And honestly Julie, a tidal wave is rising.
JULIE ROYS 30:41
Yeah, it's a METOO movement.
Sarah McDugal 30:43
Of accountability and seeking the truth, and those who are done feeling shamed into connection with the work of darkness. They're done. They want truth, they want light. They want safety and they want healing. And the tidal wave is . . . . One in four girls is sexually abused before the age of 18. One in six boys is sexually abused before the age of 18. One in five children are solicited sexually on the internet. Nearly 70% of all reported sexual assaults, including all of the sexual assaults on adults, occur to children ages 17 and under. 30 to 40% of victims are abused by a family member. Another 50% are abused by someone outside of the family that they know and trust. Only 10% are abused by strangers. Stranger Danger is a farce. Murky people you know, and trust is where it's at. Sexual abuse can occur at all ages, and probably younger than you think. In the book Predators, in the book predators by Anna Salter, which is a chilling, but absolutely necessary read, if you have any concern about this topic. She states that the most common age that sexual abuse begins is three. And the average sex offender has between 50 and 150 victims before first arrest, and many more after, because the first arrest rarely, if ever nets enough evidence to meet the criminal evidentiary standard for prosecution. When you combine the high, appropriately high, that is a good thing about our justice system. It's good that we have a high standard of an evidentiary standard for criminal justice. But when you combine that high standard with the level of deceit that is included in a life as a sexual offender, plus people like MacArthur and Hardy, and all of these others, the community has been groomed, and they will rally to the defense. That is why offenders have hundreds of victims. So, when if you are a pastor, or a church leader, and you're hearing this right now, and you're thinking, sure, it was only that one, it was not. Statistically the odds that it was only that one, are nil. And you have an obligation to protect others.
JULIE ROYS 33:18
I'm hearing these statistics, and the thing I'm thinking you know, putting this in conjunction with anyone hurts one of these little ones, it would be better for them to have a millstone hung around their neck and drown in the deepest sea. You pastors, shepherds, who are charged with protecting these little ones, and betrayed that trust. How do I mean I just How do you think you are going to escape the judgment of God for that? If he's going to drown you in the deepest seas. I mean, I don't care what platform you are, and I don't care how many books you've written, and I don't care how many keynote talks you've given. If you haven't protected God's children, the wrath of God is on you. And this is happening rampant in our churches, which makes me wonder how many of our pastors should be treated as unbelievers. And the other thing is when you give those statistics about no abuse survivor wants to bring it forward. But the one thing that I didn't realize till I started reporting on this and now I've heard from several women, when you file charges against your husband, which is something Eileen Gray went through with, and he goes to jail, there goes your child support. I remember talking to Eileen about this and she said, I just had to trust God to take care of me. I mean, the amazing to me, she is an amazing woman. She is the hero of the story. She stood up for her kids, she rescued them from that situation. But oh, my word. I mean, what she has gone through. And even now, even now, nobody at that church is stepping up. Nobody is even apologizing, even now! Some at the church are saying that she made it all up. I mean, if we're not, it's unbelievable. And they're trying to retry the case on Twitter. It's shocking.
Sarah McDugal 35:20
Because Twitter all have law degrees.
JULIE ROYS 35:22
Oh, my word. Yeah, it's, it's so bad. And they're the same ones that talk about how bad social media is. So, it's really an interesting disconnect. One thing too, with this story, and again, I'm no expert on child abuse. I'm learning as I go. But in this particular case, we have children who now are grown. This happened 20 years ago. If this didn't happen, don't you think after 20 years when they become adults, that something would be said?
Sarah McDugal 35:47
Nobody goes looking for that kind of shameful attention. There's no glory in that. There's only humiliation and pain and feeling like you're not enough and having to sort through your own feelings of why, why did they target me? Did I do something as a kid? When I was a 12-year-old kid in a baggy dress on a mission trip? Did I do something that made someone do that? No, you didn't. You were a 12-year-old kid, a three-year-old kid, six-month-old kid in a diaper. The cause of sexual abuse and exploitation is the choice to exploit and abuse on behalf of the abuser. Because we are each responsible for the choices we make. And the church would like to make you feel, as the recipient of abuse, that you have some guilt to bear in it. Our own minds do that to us badly enough. But what I see in the heart of God, and in Scripture, is that God brings healing, that He sets us free from the shame of what others have done to us against our will or without our knowledge. And that that is what the gospel truly is all about. So, if someone is continuing to say, this happened to me, I am speaking out so that it doesn't happen to someone else, they are following Ephesians 5. They're following Galatians 5:19-23. It says, when you follow the desires of your sinful nature, the results are very clear. Sexual immorality, impurity, lustful pleasures, idolatry, sorcery, hostility, quarreling, jealousy, outbursts of anger, selfish ambition, dissension, division, envy, drunkenness, wild parties and other sins like these. Does that sound like sexual abuse offenders? domestic violence? It's all in there. Let me tell you again, as I had before, that anyone living that sort of life will not inherit the kingdom of God. But the Holy Spirit produces this kind of fruit in our lives. Love, joy, peace, patience, kindness, goodness, faithfulness, gentleness and self-control. If someone is living in sexual exploitation, sexual addiction, porn addiction, adultery, cheating, emotional affairs, child abuse, physical abuse, violence, psychological terrorism in your home, and claiming that you can't touch them, like they're like, touch this, I'm Christian, you can't touch this – they are taking the name of the Lord God in vein. They are violating the third commandment, because the Bible is incredibly clear that these will not inherit the kingdom of God. And that is how, honestly that going back to your very first question, how do you know someone's repentant? When there's lasting change and zero desire to control, but total willingness to accept all circumstances and consequences. Which means I have egregiously harmed my wife and my children. They deserve to live a life free of my control. I'm going to turn myself in. I'm going to accept my consequences. I'm going to sell whatever I can in order like Zacchaeus to pay for whatever they need, and I'm going to never put myself around them to further traumatize them again. The minute you have someone who has exploited another person like this, and they are seeking reinstatement and you can know without the shadow of a doubt that they are not repentant. Because a person who recognizes the harm that has been done will not seek to go back to the limelight.
JULIE ROYS 39:45
That's excellent. I'm so glad that you brought up fruit. Fruit is not how many people you've led to Christ or how big your churches are how many books you've sold. Fruit is love, joy, peace, patience, kindness, gentleness, self-control. I mean that is the fruit of the Spirit and we get that so confused. You're like, look at the fruit. I'm like, yeah, look at the fruit. Right. But let's talk about the literature that's out there. You're saying this is this is rampant.
Sarah McDugal 40:11
The wildly popular bestseller, Every Man's Battle. Ever heard of that book? In the Every Man's Battle philosophy, there's the erroneous assumption that all men are sexually lusting all the time. And they directly state that men function in a state of lust because of their god created maleness. Men, you struggle with lust because God made you male. In other words, what is the subtext of that? Being male means you were created for sin. Like, what! How emasculating is that? I don't want my son growing up believing that he can't have a clean pure mind and, and a faithful self-controlled marriage because he's a boy, because he has testosterone. Like how completely degrading and insulting is that to Christian men?
JULIE ROYS 41:08
Well, it's such a far cry from Ephesians 5. About you know, being like Christ, the husband is supposed to give himself up. What did Christ do? He sacrificed himself for the good of his bride. I mean, we've lost whether it's a husband, whether it's a pastor, we've lost the view of being sacrificial leaders. The leader should be the one to lay down his life first. The leader should be the one to give first.
Sarah McDugal 41:37
Leaders do go first. First through the gate of danger, first to give, first to love, first to die. That's how Jesus led. That's how Jesus went first. Now, it gets worse. It gets worse. The illustrations that they give of guys who they describe as being normally male dads. Lusting over 15-year-old classmates of their 10th grade sons.
JULIE ROYS 42:04
That's an example in the book?
Sarah McDugal 42:05
That is an example in the book. This is just your normal thing.
JULIE ROYS 42:08
Oh, my word age!
Sarah McDugal 42:09
Page 22 describes a man who rushes home every day after work to catch his neighbor sunbathing in her bikini, to masturbate to her while watching through the window. Typical dude. This is not a criminal voyeurism; this is just men being men.
JULIE ROYS 42:22
This is still in the book?
Sarah McDugal 42:26
These are page numbers from the 20th anniversary edition. Page 63 tells a story of a guy named Alex watching TV with his young sister-in-law. She falls asleep and he masturbates right there to the side of her curves of her but of her shorts while she's asleep beside him. They don't describe it. That's actually a sexual assault in some states.
JULIE ROYS 42:45
Right?
Sarah McDugal 42:46
It's a crime. Page 73 talks about a youth pastor who was dismissed from his leadership position after soliciting sex from a minor in his youth group. There's no mention of reporting. No mention of the fact that is a felony. No mention of the fact that she was a child and he abused power over her. No mention about mandatory reporting. Nothing. It goes on. It talks about how viewing pornography and masturbating were rampant among my Christian brothers, but then they backpedal everything. And it defines, it takes Patrick Carnes, who's one of the leading experts on sexual addiction. It takes his quotes, his definitions of sexual addiction. And then they backpedal it, and they say, that's not really sexual addiction. Like level one sex addiction, that's not really sex addiction. That's just men being men. So over and over and over again, in this wildly popular book. Then they go on to say, you really shouldn't tell your wife, you should not do a full disclosure. So, they encourage deceitfulness. They encourage dishonesty, they encourage minimal disclosure, and they give examples that they feel describe normal, masculine sexuality that are criminal felonious behavior, including minors, and then we give this to all of our men and boys to read. And then we wonder, why do we have this pervasive idea that this really isn't that bad? It's not that big of a deal. I mean, and then there's this one more, on Focus on the Family. And this one, this is our final loop back in and this is an article on divorce, written by John MacArthur himself.
JULIE ROYS 44:25
Oh boy.
Sarah McDugal 44:26
On Focus on the Family. It's called the dilemma of divorce. And he says some beautiful things about marriage being a gift from God and a divine institution. And, and he talks about how God wanted things to be. And those are all beautiful and good things. And then he says that God wants lifelong marriage to be the only pattern of union. It carries the idea of firm, permanent attachment. Then he talks about the effects of the fall, and he doesn't ever seem to say that we should be striving for the co-existing harmony that was before the fall. Instead, he says for the man's part, ruling over his wife would henceforth be one of stern control and overly defensive reaction against her desire to control him, his ego. In other words, he can't be controlled. His rule over her would no longer be benevolent and selfless. So, he's actually implying that he believes Adam was to rule over her benevolently, but still be ruling over her prior to the fall. As I read that his rule over her would no longer be benevolent and selfless, as it was in the beginning, he says, But overbearing and selfish. So, he is assuming that Adam is ruling over Eve benevolently and selflessly, but still in a position of rulership. Now, at the fall, the battle of the sexes began. And then he goes, one of the most tragic consequences of that battle is the propensity to divorce. So the subtext here, whether or not it is how he intended for it to come across as a woman, if I'm reading this, and I am living with someone who is sternly controlling, overly defensive, overbearing, and selfish, then I would see that he is telling me that the idea of divorce, in the face of abuse, is tragic. Then he goes on to talk about the only way to love as God loves, is the example of Hosea and Gomer. And he says that Hosea and Gomer is a practical illustration of how to deal with a wayward spouse. Do we want God to cast us away when we're the ones doing the sinning? This masterful gaslighting. Do we want God to cast us away when we're the ones doing the sinning, to treat us on a one false move, and you're done basis as so many marriages are handled now? The further down he says there must be forgiving love and restoring grace. That alone, forgiving and restoring makes a marriage a proper symbol of God's forgiving love and restoring grace. That is the magnificence of marriage. God truly hates divorce, is his final line in the article. Nothing about God hating abuse, nothing about Malachi 2 talking about how you have been unfaithful to your wife, you've covered her in cruelty. And God hates the divorce that is the result of you covering you wife and cruelty. No balancing caveats.
JULIE ROYS 47:37
Let me just ask you, if you had one thing that you could say to John MacArthur, and the leaders at Grace Community Church, or, and as you said, This is happening all around the country, at other churches that we don't know about and don't have a big platform and maybe never make the headlines. What would you say to those leaders?
Sarah McDugal 48:03
I've been thinking about that since you sent me the question. Because I'm fully aware that if I'm honest, I could have tens of thousands of John MacArthur's very loyal fans, trying to figure out where I live.
JULIE ROYS 48:19
Welcome to the club.
Sarah McDugal 48:21
Yes. There's one thing I could say to the pastors who have handled situations like Eileen Grays', and any other situation in your church that is similar. It is that I believe in the eyes of God that you have blood on your hands. No less than the idolatrous Israelites who abandoned the one true God to sacrifice their children in the flames of Molech. With every new child, where you protect a sex offender, an exploitative abuser, in order to preserve your image and your pride and your public stance, at the expense of the lifelong scars that you are giving those victims, not only from the first abuse, but from being abandoned to the flames of idolatry, the idolatry of marriage, the idolatry of image, the idolatry of perception, and power and prestige. You have blood on your hands. And the tidal wave of accountability, and the pursuit of truth is rising.
JULIE ROYS 49:28
And I would add to that, repent now. Because the wrath that you're receiving right now is nothing. Nothing to when you see God face to face. I would urge I would urge John MacArthur to listen to the sermon that he gave when he excommunicated Eileen Gray, and he should listen to that sermon and apply it to himself and should right now repent of his sin for what he did and fall on God's mercy now, while he can receive forgiveness now. And every single one who participated and continues to participate, needs to repent. God's grace is available. There is no unforgivable sin. But my word, repent of what you have done. It's more likely that we have women who are abused listening to this than John MacArthur.
Sarah McDugal 50:24
You make a fair point.
JULIE ROYS 50:25
Yes, I do. But for the woman, who right now is in an abusive situation, or has been abused, like the woman I spoke to so recently, who said, it wasn't the rape. That wasn't the worst part, Julie, it was what the church did to me. That's, you know, what you call the double trauma that was even worse.
Sarah McDugal 50:47
Institutional betrayal.
JULIE ROYS 50:49
But speak to that woman right now that's just hurting, that is just hanging on by her fingernails.
Sarah McDugal 50:56
If that's you, and you're watching this, and you're recognizing pieces of your life in this, if listening to this, or watching it has opened your eyes, and you're like, oh, my goodness, I never saw the scripture that way before! Maybe I do have the right to seek safety. Your pain is valid. And the trauma that you've been told doesn't exist, because it was just your part to bear, is also valid, it's real. And I believe that Jesus weeps with you. As you grieve the life you've thought you would have, and the things that have been taken away from you, and the dreams you wanted to bring to life and haven't been able to. And the heartache, and the anguish as you longed for safety and protection, is there. And he is not the one who wants you to stay in a place that hurts you. With people who harm you. It's okay to seek safety. And girl, you are not alone. There is a thriving wild community of women on the other side that are walking through every step at different stages. And there are thousands of us. One of the things can I share where they can find some help?
JULIE ROYS 52:23
Yes, please do.
Sarah McDugal 52:24
One of the things that I have done with my team at Wild. At Wild is we have created safe, supportive community for women who are working and processing through this. And Julie is going to give you some links. But one of the things that we have is if you're second guessing yourself, you're wondering like, I don't know, like, I feel like something isn't right, but I don't know where it's wrong. And I don't have the words for it in the vocabulary. We've created a quiz. It's a free quiz. And it just asks, Are my resources safe? And we walk you through a series of short questions that will help you recognize whether or not the resources that have been available to you up until now had been truly helpful or harmful. And based on what you kind of scored, you get on the resources you've had, it gives you ways to find help. Things you can afford, things that are available right there on your phone. At Wild we've created a mobile app called Trauma Mama's, and it is for helping mamas work through the process of parenting and healing for themselves and their kids after trauma. So, if you look at Eileen and you're like, oh my goodness, I see myself and my kids in there, and I can't talk to anybody about it. And I have this for you. There's the quiz. There's the app, we have a wealth library of resources, we have thousands of women in private support groups that nurture and encourage and pray for each other and advise each other and share peer support and you will no longer feel alone.
JULIE ROYS 54:08
We will put all of those links at our website. So, at Julie Roys.com So you just go to Julie Roys.com, and we will have those available. But if you want to give that link right now, what's the link if they want to get that Trauma Mama?
Sarah McDugal 54:25
Okay, so the link for Trauma Mama's is just TraumaMamas.app/get. And if you want to take the quiz. It's TraumaMamas.app/quiz. Super easy, easy to remember. And if you do get the app on your phone, if you're dealing with anything like somebody's monitoring your browser or monitoring your laptop, having an app on your phone can help you stay safe.
JULIE ROYS 54:49
Well, Sarah, thank you so much for taking the time and for this incredible ministry that you're doing. So, needed. And I know there's so many people listening right now that just I know they're encouraged because I'm encouraged. And it's so important for people to be calling out the truth and for people to realize, I'm not crazy. What I'm experiencing, if you're in abuse, is wrong, God hates it. And, and he's providing. That's the thing, you know? I see it like you said, there's an army rising up. And I thank God for that. So, I thank you, and I thank you for your ministry, and just for taking the time for this podcast. So, thank you.
Sarah McDugal 55:26
Thank you.
JULIE ROYS 55:27
And thanks so much for listening to The Roys Report, a podcast dedicated to reporting the truth and restoring the church. I'm Julie Roys. And before I go, I want to mention that we're offering Sarah's book, Safe Churches, as our premium for the month of April. So, if you want to discover how to recognize and respond to red flags, and to protect the vulnerable in your church, this is an outstanding resource. So, if you give a gift of $30 or more to The Roys Report in this month, we'll send you a copy of Safe Churches. And you'll not only be getting a great book, you'll also be supporting this important ministry. So, to donate and get a copy of Sarah's book just go to Julieroys.com/donate. Also, just a reminder to subscribe to The Roys Report on Apple podcast, Google podcasts, Spotify or YouTube. That way you'll never miss an episode. And while you're at it, we really appreciate it, if you'd help us spread the word about the podcast by leaving a review. And then please share the podcast on social media so more people can hear about this great content. Again, thanks so much for joining me. Hope you have a great day and God bless.