Does the Bible really teach that Christians are supposed to give up their rights? If you speak out against someone who's sinned against you, does it mean that you're bitter? And is it really wrong to "take up offenses" for someone else?
The short answer is, No! But as Julie explains on this episode of The Roys Report podcast, these are all examples of twisting the Scriptures to condition Christians to accept abuse.
Julie's guest is Rebecca Davis, an award-winning author of a series of books on Untwisting the Scriptures that were used to tie you up, gag you, and tangle your mind.
In this podcast Julie and Rebecca explore the prevalence of "no rights" teaching and discuss why it's so damaging to the Body of Christ. This episode also explores what the Bible means by "bitterness." And you may be surprised to find that not all bitterness is sinful.
Finally, what about "taking up offenses"? Some teach that the Bible expressly forbids taking up offenses for a brother or sister. Last week on Moody Radio, Dr. Michael Vanlaningham, a pastor at Harvest Bible Chapel, even claimed that publicly reporting the misdeeds of other Christians is just wrong and sinful.
Is that true? Julie plays Dr. Vanlaningham's clip in this podcast and then she and Rebecca discuss what Scripture has to say about it. Rediscover the Gospel message of freedom in Christ in this enlightening episode.
If you've heard any of these common teachings and want to discern the truth, I highly encourage you to listen to this podcast!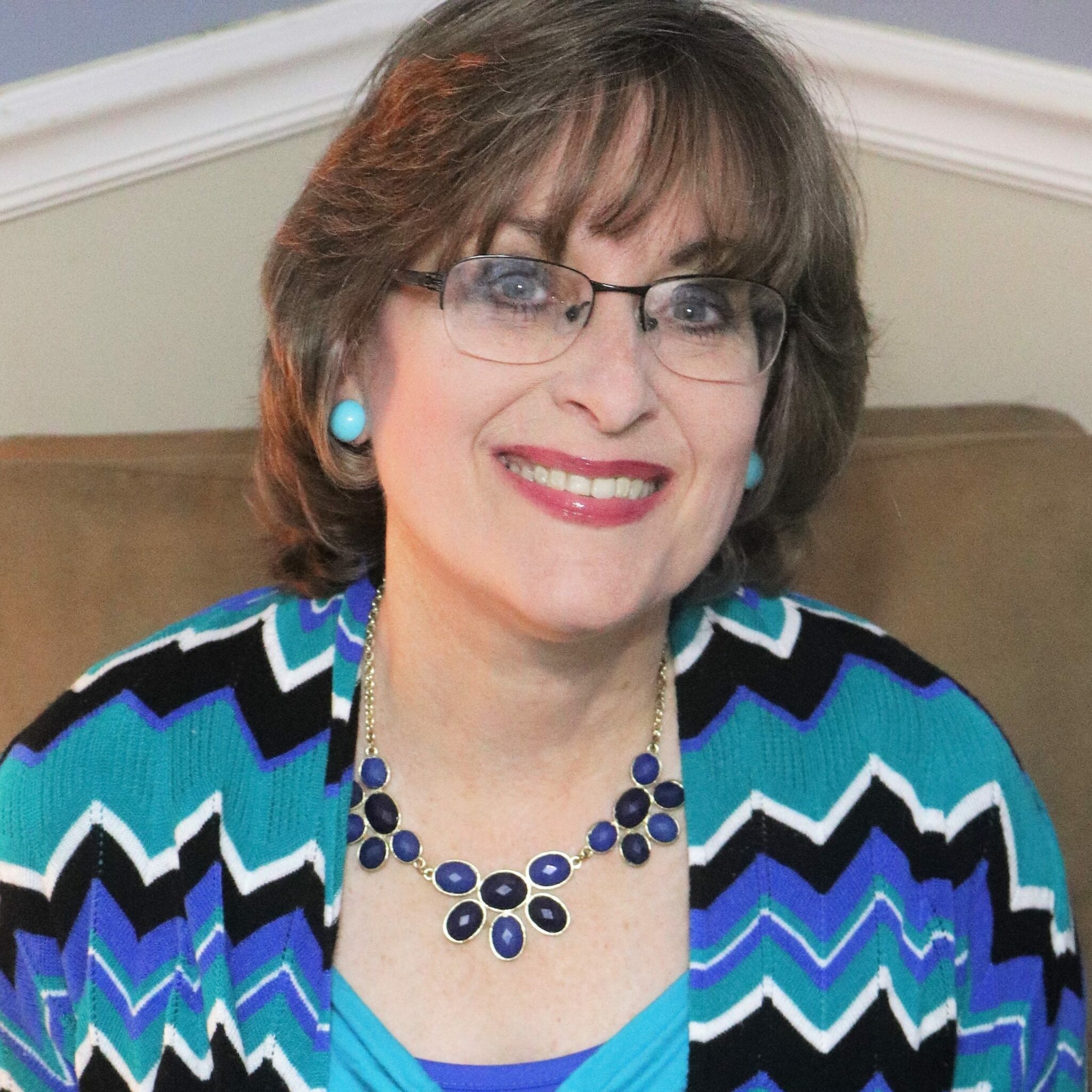 Rebecca Davis is the author of 19 books (and counting) for children and adults, among them the Untwisting Scriptures series. Rebecca's personal ministry includes serving as a spiritual coach through Immanuel prayer ministry while acting as a compassionate witness to people's hard stories, helping women who are in or coming out of abuse, untwisting Scriptures that have been used to keep people in abusive situations, and offering hope through Jesus Christ. She writes about these things on her blog, www.heresthejoy.com, drawing from her 40 years of study of the Scriptures.
SPEAKERS
JULIE ROYS, REBECCA DAVIS, DR. MICHAEL VANLANINGHAM
THIS TRANSCRIPT HAS BEEN EDITED SLIGHTLY FOR CONTINUITY.
JULIE ROYS
Does the Bible really teach that Christians are supposed to give up their rights? If you speak out against someone who's sinned against you, does that mean that you're bitter? And is it really wrong to "take up offenses" for someone else?
Welcome to The Roys Report—a podcast dedicated to reporting the truth and restoring the church. I'm Julie Roys.
And according to my guest today, all those questions I just posed are examples of twisting the Scriptures to actually condition Christians to accept abuse.
My guest is Rebecca Davis, author of the book: Untwisting the Scriptures that were used to tie you up, gag you, and tangle your mind. She's has written a second book on the topic that deals with patriarchy and authority. And she's working on a third book, tentatively titled, "Shut Up and stuff your emotions."
But today, we're going to focus on her first book—and explore this idea that it's noble, or Christian, to surrender your rights. Maybe you've been taught that and thought, "Okay, as a Christian, I need to lay down my life like Christ laid down His." But what does that mean when you're being subjected to abuse? Is that really what the Bible teaches?
We'll also look at bitterness from a biblical perspective. Maybe you've been accused of being bitter. Or, when you try to blow the whistle on wrongdoing, you're told that you just need to work on your own heart—not someone else's.
And lastly, we'll explore this issue of "taking up offenses." Some teach that the Bible expressly forbids taking up offenses for a brother or a sister. Or, as I just heard last week on Moody Radio, Dr. Michael Vanlaningham a pastor at Harvest Bible Chapel claimed that reporting the misdeeds of other Christians publicly is just wrong and sinful. Is that true? Well, I'll play that clip from Dr. Vanlaningham and examine it in light of Scripture.
So, I think this is going to be a incredible discussion. And I'm so looking forward to it. But before we dive in, I want to take a minute to thank the sponsors of this podcast—Judson University and Marquardt of Barrington.
Judson is a top-ranked Christian University providing a caring community and an excellent college experience. Plus, the school offers more than 60 majors, great leadership opportunities, and strong financial aid. Judson University is "Shaping Lives that Shape the World." For more information, just go to JudsonU.edu.
Also, if you're looking for a quality new or used car, I highly recommend my friends at Marquardt of Barrington. Marquardt is a Buick GMC dealership where you can expect honesty, integrity, and transparency. That's because the owners there—Dan and Kurt Marquardt—are men of integrity. To check them out, just go to BuyACar123.com.
Again, joining me today is Rebecca Davis, an award-winning author of several books on sexual abuse in the church. Rebecca is co-author of Unholy Charade: Unmasking the Domestic Abuser in the Church and Tear Down This Wall of Silence: Dealing with Sexual Abuse in our Churches. She's also written a series on Untwisting the Scriptures that were used to tie you up, gag you, and tangle your mind.
Since 2006, Rebecca has studying and learning about various kinds of abuse, especially through the first-person experiences of many of her friends. So Rebecca—truly, it's pleasure to meet you and to have you on the podcast!
REBECCA DAVIS
Thank you so much, Julie, it's good to meet you too.
JULIE ROYS
Well, today, we're going to focus on some of these Scriptures that are often misused to sort of almost groom people to accept abuse. And I can't wait to talk about the root of bitterness, and some of these things that I've experienced be used as a club to try and keep me silent.
REBECCA DAVIS
Oh, yes!
JULIE ROYS
I know, you've seen that a lot. I'm really looking forward to digging into this book. But I think the first time I became aware of you, and the work that you do was on Twitter. I noticed that you were making all these really intelligent comments, and I was really drawn to it. I was like, Wow, this is great. Somebody really gets it out there. And so, I'm just curious, how is it that you got started on writing about abuse, and also advocating for survivors?
REBECCA DAVIS
I'd be glad to tell that story. I want to clarify that this is a series. The first book in the series called Untwisting Scriptures That Were Used to Tie You Up, Gag You, and Tangle Your Mind. The first book addresses yielding your rights, biblical bitterness and taking up offenses. And then the second book, which came out in February, addresses patriarchy and authority. And I'm working on the third book, which will address let's see, now the subtitle tentatively is, Shut Your Mouth and Stuff Your Emotions. Oh, wow! I should just say, I would love to have you back to talk about Book Two, even though that's the most recent. And I just found I really want to dig into this first one. But I would love to have you back to talk about each one of them because they are powerful, and the scriptures, when they're misused, can be so damaging. So again, I don't mean to interrupt, but I just wanted to interject that. Absolutely. All right. I first was introduced to domestic abuse in the church in 2006, through a friend and I learned so much through those ensuing years. But then in 2012, I was introduced to the world of sexual abuse in the church. And it was then that was through the Bob Jones University situation. Bob Jones University was being investigated by G.R.A.C.E. (Godly Response to Abuse in a Christian Environment), for the way they had handled their sexual abuse cases. And during that time, a woman became my close friend and was telling me I needed to read the blogs and Facebook pages. And I started researching and learning more and more. And one of the things she said to me was, We were told we didn't have any rights. And actually, she was crying when she told me. She said, we didn't have any rights. We didn't have any rights. That's what they said, God told us. And I was so horrified to hear this. Little did I know that I had actually been taught this myself through Bill Gothard, but I didn't remember it because it had been many years before. But I thought surely somebody has refuted this. Well, I saw a few people talking about how damaging it had been to them. But nobody was refuting it scripturally. I couldn't find any place where anybody was doing that. And so, I thought, well, I guess I'm going to have to be the one because I want to show people this isn't what God teaches in the Bible. Because it's one thing to say, this is a bad teaching. It's another thing to say, this is not what God says, because certain scriptures had been taken to say, Well, Jesus gave up his rights. And Paul gave up his rights. And here are all these reasons we ought to give up our rights. And I thought, I know this is wrong. And I can delineate in my head why it's wrong. It took a while to untangle it all and to bring all the scriptures to bear on it. And I had several blog posts about it, both primarily on the blog that's dormant now called BJUgrace.com, because I was specifically addressing Bob Jones University at that time. But then later on, on my own blog, heresthe joy.com and then eventually they just all coalesced into chapters of a book. So that's how it started.
JULIE ROYS
Yeah. And the thing is, it sounds so righteous, right? It sounds so good that we give up our rights. Christ gave up his rights. I mean, I realized as I was reading this, I'm like, Yeah, I've certainly I heard that, and I might have even said that before. But I realized as I was reading, it sounds wonderful till you think of a trafficked child or woman.
REBECCA DAVIS
Exactly.
JULIE ROYS
And then you say, well give up your rights, you know, and then it becomes a very different context. So, I think you've hit on something that's critically important. And, as believers, you know, you have to get back to the Scripture. And when you have people who are twisting the scriptures, the damage can be really, really bad.
REBECCA DAVIS
Yeah.
JULIE ROYS
So, I really appreciate the work that you've done. And so, let's dig in. Because the first place that is where you start the book, you start it with this idea of giving up your rights. And I have to say, you know, I was shocked and not shocked by some of the quotes that you have in your book.
REBECCA DAVIS
Yes, I went digging and found a lot of good quotes. It was important to me in that book to find the teachers that I wanted to refute. Because I knew that some Christians and even former Christians were going to counseling and trying to explain to their counselors, this is what I was taught, and their counselors weren't getting it. And so, they could take this book to their counselors and say, Look it. This is what I was taught, it's right here in black and white. And I put those quotations in separate inboxes, because one prereader said to me, I get mixed up when I read this, and I think this is what you're saying, because it sounds so familiar. And I said, Oh, I don't want you thinking that. These are the wrong teachings. And so, I put them, I think it was in gray boxes to separate them.
JULIE ROYS
Yeah, it was really helpful and so it makes it very easy to see. And then you have all the footnotes right there, who's saying what. So, I just want to give some examples of this. You quote June Hunt, for example, who writes in her book on anger, 'root cause of extended anger is typically based on a wrong premise of rights. When we feel that our real or perceived rights have been violated, we can easily respond with anger'. Or then there's Nancy Demoss Wohlgemuth, she writes, In Lies Women Believe, 'I am convinced that the claiming of rights has produced much, if not most, of the unhappiness that women experience today'. So, I would like to unpack those statements a little bit. What's wrong with those?
REBECCA DAVIS
Well, for one thing, June Hunt said, 'real or perceived rights'. She put them together. And one of the things I did in this book and the I have a talk about rights that's out on YouTube is I sorted out. So, Shouldn't we know what are your real rights and what are not your real rights? Because something that you just think is a right but isn't really a right, is just a desire. And we can put desires aside. But rights are ours, because they are right. And that's one of the things I did in the very first part of the book was talk about the definition of the word. Your right is something that you have, because it's right. It's right to have it. And the scriptures make that clear when the Scriptures say like in Proverbs 31:9, I think it is, speak justice for the poor and needy, and speak up for their rights. It actually uses the word rights in there. So, the three kinds of rights that I talked about in the book are human rights, civil rights, and spiritual rights. And none of these are right to take away from anyone. And human rights, I argue, can't even be given up. Like you have a human right to life. And in one talk I was giving, I said, so a baby that is not born. Many of us would believe that a baby who is not born has a right to life. That right to life doesn't end after the baby is born. It's still the person's right to be alive. And we can't give up that right. It continues to be the person's right. It was our Lord Jesus' right to live and not be murdered. And he even made it clear that it was his right by saying, I could call 12 legions of angels to rescue me right now, if I wanted to. One of the several, I think there are five or six distinctions I make. One of those distinctions is Jesus still had his rights, but he chose not to use them. And the examples I give there are a person who has the right to vote. And that would be considered a civil right. And that person decides not to use that right for whatever reason, but she still has the right, and she can still go vote at the last minute, if she wants to. If I own guns, and then I'm invaded in my home, I can decide to go get my guns because I have the right to use a gun in this country, the United States, or I can decide not to use my right, but it is still my right. So that's the difference. Jesus had the right but chose not to use it.
JULIE ROYS
Let's drill down a little bit on the source of our rights. And it's my understanding that the idea even of human rights, I mean, that was a radical idea several hundred years ago. And it was actually Christians who read the scriptures and discerned from the scripture that every human being has inherent worth. That every human being has, rights. I mean, it's in our Declaration of Independence, which again, is a secular document. But these people were influenced by scripture. Now, it's so interesting to hear atheist talk about human rights, because I think, well, what's the basis of your human rights? If you don't believe that God created, and we have worth that's inherent because we were created? So, I mean, let's drill down a little bit on that. I mean, biblically speaking, what is the basis for rights?
REBECCA DAVIS
Well, human rights, which have been debated, discussed and argued for generations, starting about 200-250 years ago. It's interesting that this generation can look at the scriptures, and the concept of human rights is obvious. And the right to life being the most basic. In some cases, some people argue that because of certain deeds, a person's right to life can be forfeited. But even that, people debate it. And good people are on both sides of that argument. But the right to life, and we would say, other human rights, which, again, are discussed and debated, but everybody, pretty much everybody in at least in civilized societies, would agree that there are human rights, even if we might disagree on some of what they are. And of course, the value of the human made in the image of God is where that starts.
JULIE ROYS
Yeah, absolutely. And our founding fathers in America, I mean, that was the basis realizing that human beings are made in God's image have inherent worth. You know, we also have all of the Old Testament verses, and you quote a lot of those in your book. That advocate for justice and defending the needy. If there aren't any rights, if each human being, especially the most vulnerable, if they don't have any rights, then really, can you even have a concept of justice?
REBECCA DAVIS
Right, I was just going to say that the concept of justice is completely built on the concept of human rights.
JULIE ROYS
One Psalm, I know Psalm 82:3 says, Give justice to the week and the fatherless, maintain the right of the afflicted, and the destitute, actually uses the word right.
REBECCA DAVIS
Yes, Proverbs 31:8-9. So, I have it in front of me right now. Open your mouth for the mute for the rights of all who are destitute, open your mouth, judge righteously defend the rights of the poor and needy.
JULIE ROYS
Hmm. So, it's right there. And yet, there are other scriptures. And so, I'm just gonna let us wrestle with some of these. Philippians 2, which is really one of my favorite passages, where it says that each of us should value others above ourselves, and that we should be like Christ, who made himself nothing, becoming obedient to death on the cross. Jesus came, obviously, he had the right to be God, he had the right to ask us to serve Him and yet, he became our servant, and then did give up even his right to life. So how do you wrestle with that, and the idea of rights when, in Philippians, it sounds like we're told to make others more important than ourselves? How do you put those two together?
REBECCA DAVIS
Yeah, I wouldn't say that Jesus gave up his right to life. He gave up his life.
JULIE ROYS
Correct.
REBECCA DAVIS
His life was violated and taken from him. So, he gave it up. And he gave it up willingly, because of the sacrifice he was making. Now, the concept of servanthood and being willing to expend ourselves for others over against, on the other hand, allowing yourself to be abused, allowing yourself to be trafficked. So how do we see the scripture application to both of these sides of things? This is where in the abuse issues, which is a lot of what I deal with, the concept of human rights is so important, when we talk about giving up your life for the sake of others for the sake of the brethren. And if we're talking about for the sake of the brother, and it is in mutual love, we expend ourselves for others in love, because we love and care about them, even if they're at a child level of maturity and not really able to return love to the extent that would be mutual, which often happens in cases of abuse. We understand that, but still, we won't allow ourselves to be abused because that is stepping over the line of our human rights. Also, Paul said I'm going to expend and be expended in my efforts. Paul talks about all the tribulation and persecution he's gone through. But it is all for the sake of the gospel. It's all to get the gospel out. It's not because he got into an abusive marriage, and his wife is beating him over the head with a frying pan. It's because he is taking the gospel to unbelievers. And so, missionaries gladly go to the mission field where they might be killed. And sometimes they are, because they want the gospel to go out. That's very different from being in the church and being married to an abuser or being the child of a sex trafficker. And being told by your so-called spiritual authorities, you just need to take it because this is what God says in Philippian 2. It's a very, very different scenario.
JULIE ROYS
And I love that you make the distinction that, Paul, when he's being clearly abused by the Roman authorities, or Jesus, when he's also being abused by the Roman authorities come of think of it, they retain their rights. That's why it's such a violation. That's why it's so shocking, is because it's taken from them wrongly.
REBECCA DAVIS
Yes. One of the really good examples there is that when Paul was being beaten by a Roman soldier, he did not just take it. He said to the Roman soldier, wait a minute, you're violating my civil rights. My civil rights, say I am a citizen of Rome, and you're not supposed to beat me. That's the law. So, Paul didn't just take it. Paul, the very man who wrote Philippians said to the Roman soldier, No, this isn't appropriate. You're violating my rights.
JULIE ROYS
Hmm. You've referenced Bill Gothard Institute in Basic Life Principles. That that's been kind of the milieu where you've seen a lot of this play out. I did a recent podcast on the Duggar cult, so to speak. And again, the Duggar family is very much disciples of Bill Gothard.
REBECCA DAVIS
That was Emily. Right?
JULIE ROYS
Yes. Emily Anderson. And just I mean, shocking to me. That podcast, by the way, is our most listened to podcast ever. And it's not even that old yet. But it just, I mean, it struck a nerve. And I think because, even though Bill Gothard, I mean, now with all the accusations of abuse from him, you know, just within the entire organization, he's, you know, sort of waned in his popularity. But at the same time, I think this teaching has really seeped into the church, and this No Rights doctrine. It seems to come hand in hand with abuse. And I think that the whole question in that podcast we're talking about is like, Why on earth would Josh Duggar's wife stay with him, after all this? Talk about this No Rights doctrine and how it's tied to really just a culture of abuse.
REBECCA DAVIS
So, one of the points I make is the double standard. With the No Rights teaching, because it is always used, from everything I've seen, to keep someone under. Because one of the things that Nancy Leigh Demoss said in Lies Women Believe, she talked about yielding your rights. She said, 'When you're driving, there's a sign on the road that says yield. And so, you're supposed to yield and let the other driver go. And that's how it works in life as well.' And I said, Nancy has missed something here. She missed that when one driver yields, the other driver is going. And in the rules of the road, every driver is going to hit a yield sign at one time or another. But in this world, this Christian world, or sometimes a pseudo-Christian world of no rights, it's only the people who are under who have to give up their rights. The people who are over, never have to give up their rights. They pretty much do what they want to do. If husband and wife were both giving up their rights all the time, nothing would ever get accomplished. You know, they both be wanting the other one to go first, and neither one of them would go. So, it's more like let's follow the rules of the road for life. In that sometimes I yield, sometimes you yield, and it's not rights we're yielding because we keep our rights. But it's desires that we're yielding. Like, I would like to do this. But you know, it's your turn to choose. And that's what makes it function in a healthy way for someone who's following Bill Gothard. So, I would assume this would be true of Josh Duggar's wife, whom I care about very much. I don't know her, but she's been very, very heavy on my heart, that what it ends up being is that it feels like you have no voice, and you basically don't. You basically have no voice in a situation like this because the person who is over has to make all the decisions because you don't have any rights.
JULIE ROYS
Wow, it's interesting. I was in a bible study, years and years ago, and it wasn't a Nancy Leigh Demoss Bible study, but it was somebody who was very, very much a disciple of hers. I bet there's a lot of women that do this. Like you listen, and you say, Wow, it sounds like it would be good of me to do all these things for my husband. That sounds good. But there's also an element to which you sit there, and you say, Why don't they ever talk about the husband? And why are they always telling the wife to do something? I know, I would come away just feeling like something's not right. But I just couldn't put my finger on it.
REBECCA DAVIS
Yes. In fact, several of my blog posts are based on questions people have sent me or articles they've sent me saying something feels wrong about this, but I can't put my finger on it. Or this old belief of mine. I'm pretty sure it's wrong, but I don't really know why. Can you help me with it? So, I'll write about that. And when I first got introduced to Lies Women Believe, Nancy Leigh Demoss Walcott's book, it was from a friend who said this book is terrible, but I can't figure out why. So that was where I started looking into what she was teaching. And that was one of the big things because she is a disciple of Bill Gothard. Someone was telling me that she was very, very close friends with Bill Gothard.
JULIE ROYS
Oh, my that's interesting. And I like that you make this distinction between rights and desires. Because there's something that I would say, is just basically dehumanizing to women, when we listen to this teaching. Because I think there is a degree to which it's not really talking about giving up your desires, which is a biblical thing. But it does kind of feel like we're giving up some fundamental things that are right for us.
REBECCA DAVIS
Yes.
JULIE ROYS
You know, we've talked a lot about kind of, Okay, this is a negative way, or the way that we're often taught to think about it, which isn't biblical. What would you say is a healthy, Biblical way to think about our desires and our rights in Christ?
REBECCA DAVIS
Happily, give up your desires for whatever the Lord wants. You know, Lord, you know best. You lead, you show me, and to be clear on what your rights are not in an angry way, waving a fist in somebody's face, but just with an understanding. And it is on that basis that the concept of boundaries is built. Because people who are coming out of abuse, often have no concept of boundaries at all, in their life. Like, they don't know how to recognize red flags, and the people around them. And that's so important. It's so fundamental, because they've been taught, we don't have any rights anyway. So, if somebody calls you names, or invades on your space, sexually, you don't have any rights. So, you can't say anything. And really, it ends up being the concept of boundaries. I do have rights. I have a right to be respected, not treated like a queen, but just to be respected like every human being should be respected. So that you don't call me names. But gladly giving up desires and saying, Lord, I want you to lead in my life. And I'm willing to expend my life for the lives and hearts and souls of those who need Jesus, gladly.
JULIE ROYS
But so often, it's used as you're saying, to really allow and not confront the sin of others that needs to be confronted.
REBECCA DAVIS
Absolutely. Yes.
JULIE ROYS
Well, let's move on to bitterness. You spend two chapters in your book on bitterness. And I think the accusation that someone is bitter, it's kind of used like a hammer to silence any victim when they try to talk or any advocate or whistleblower that tries to speak up about it. It's something I've definitely faced a lot. I'm like, if I had $1, for every time that I was called bitter, I'd be a very wealthy person. S0 explain sort of the common teaching about bitterness from a lot of these fundamentalist teachers.
REBECCA DAVIS
And that's another one that I encountered that started in about 2012. I saw that abuse survivors, especially in the Bob Jones University world, were speaking up. And they were just being flat out called bitter over and over and over. Get your heart, right, you're just bitter. And I thought, I know that's not the heart of God to just silence people. I didn't know exactly what the Scriptures taught about bitterness. But I knew it wasn't that. So, at some point along life's way, I said, I'm going to do a study of every single use of the word bitter or bitterness in the Old Testament and the New Testament in the Hebrew and the Greek and I got a friend who was a Hebrew Greek scholar to help me with some of my questions. And I did I studied every single use of the word and I didn't know where I was going to land, but it was a fascinating study. And I saw what biblical bitterness really was, and it wasn't what people are being accused of. Now, it's become a popular way to try to shut people down. Because it sounds so nasty because of what we've been taught. And it was so easy to find bitterness teachings to refute. When I did the research for the bitterness, it was everywhere. So many sermons on bitterness, so many blog posts about bitterness. And it's basically, if you talk about negative things, especially negative things about somebody who's a friend of mine, or somebody that I respect, then I'm going to shut you down by calling you bitter. And the accusation of bitterness means, well, you've got poison in you, and you're gonna poison everybody else. And that's based on Hebrews 12:15. If you let this poison out of you, so just shut up and be quiet and sit down and take it. Actually, what the Scriptures have said is bitterness basically means poison. And there's a lot of talk about it, both the Old Testament and the New. But the vast majority of references to bitterness have to do with grief. I mean, you can practically do a one-to-one word exchange, like Isaac and Rebecca, were bitter in soul when Esau decided to marry some Canaanites, I think it was. And that shows that they were grieving. It doesn't show that they were in sin. Naomi, bless her heart, how Naomi has been reviled for being bitter, because she said, Don't call me Naomi call me Mara, because Mara means bitter. And people have said, She's in sin. Well, my goodness, that woman had just lost her husband and her two sons, she was grieving. And if Christians could understand grief better, they would have a much better understanding of bitterness. If people need to speak about what happened to them, something terrible that happened to them, and they are going to name their abuser, that is not sin. Often, it's grieving. I've seen three reasons that people speak out about abusers in the church. One of them is because they need help. I need someone to help me. Something terrible is going on. And they're told you're bitter, just sit down and shut up. That's awful! Christians should be helping them. Another one is because they want to warn others about what's going on. These people are unsafe people. We need to take care of the situation. We need to get the children safe from these people. We need to get women safe from these people. They are unsafe people. Get them out of the churches. And again, people are told you just better shut up. And the third reason is to process their experience, to process their grief. And sometimes they do it on social media. And sometimes it sounds a little messy. But if people would be kind, and would listen to them, it would make a huge difference instead of just telling them to be quiet.
JULIE ROYS
I mean, as you're speaking, of course, so much I'm resonating with. I have to laugh a little bit when people are like, Well, you're just bitter when you're bringing up things that legitimately need to be dealt with.
REBECCA DAVIS
I know. It's crazy.
JULIE ROYS
Well, and you look at I'm like, wow, there's Old Testament prophets. They must have been really bitter people, because I've seen them do an awful lot of that. And you know, Jesus, he must have been bitter because Wow, I mean, he confronted an awful lot of sin publicly. And lambasted people for it. So, I mean, I just think it's helpful. I think there is a culture of, and I do think it's fed by even our mega church culture, where, hey, we want to put that smiling face forward for everybody to see. This is good marketing. So, we're all up here every Sunday morning smiling and happy. And the truth is, we're not dealing sometimes with the real pain and hurts. And I'm not saying every megachurch, you know, there's some that do it better than others, but I think there is with just the pressure to project sort of a happy inviting kind of, you know, have that kind of culture that we sometimes don't deal with some of these negative things. And let's face it, some of this is because we want to cover it up. We want to cover up the sin that's happening.
REBECCA DAVIS
Yes.
JULIE ROYS
But let's deal with, and I love that you bring up Naomi. I mean my goodness! The poor woman, of course she was grieving. And we have to grieve certain things. But there is in the book of Hebrews you've referenced it, it does say, See to it that no root of bitterness this is this is what you always hear right? The root of bitterness.
REBECCA DAVIS
Absolutely.
JULIE ROYS
feel like I should have some music. Dun dun dun dun. It goes along with root of bitterness. See to it that no root of bitterness springs up and causes trouble. And it adds that by it many have become defiled. So clearly there is some sort of bitterness. You said poison. But there's some sort of bitterness that's talked about in Scripture that does defile us. That is bad. So, what is that bitterness that is really bad?
REBECCA DAVIS
Yes, this was probably the most exciting part of my bitterness study. Because with all the many, many references to bitterness, there are only I think, six, that show it to be something really bad. So, I addressed every single one of those six in this book. And that was my favorite, Hebrews 12:15, because that is the one that's always used against people. People become terrified. I'm going to have a root of bitterness, I'm going to be defiled, everybody around me is going to be defiled. I already feel so full of shame, because of what happened to me. And now it's going to be even worse. I'm going to defile everybody around me. So anyway, I said, Have you noticed, and I heard this somewhere from a sermon that Hebrews 12:15 actually referenced a passage in Deuteronomy. And that was extremely helpful for me. The person preaching on it didn't really tease this out the way I wish he had. But that's where I first made the connection. So, I'm going to read the Scripture in Deuteronomy that Hebrews 12:15 references. It says, Beware lest there be among you a man or a woman, or a family or tribe whose heart turns away this day from the Lord our God, to go and serve the gods of those nations, lest there be among you a root bearing poisonous and bitter fruit. One who when he hears the words of this sworn covenant blesses himself in his heart, saying, I shall be safe, though I walk in a stubbornness or twisted obstinance of my heart. And this will lead to the sweeping away of moist and dry alike. So, if you line those two verses up, side by side, you see that they match up almost exactly. They match up perfectly. And the root of bitterness, because of the clarification you get from Deuteronomy, is actually a person in the midst of the congregation. And when you read the description in Deuteronomy, you see, well, this is a narcissist it's talking about. A person who says, I'm going to be safe. Nothing's going to happen to me, because I'm clever. And I know how to get around all this. And so, it was very clear from that this is the person that's supposed to be put out of the congregation. So, in this talk I was giving at a conference, I showed on the screen, two little figures. Two people, and I said, so this one person is the person shooting the arrow of what I call destructive bitterness. This poisoned arrow. And this other person is the one who's receiving the poisoned arrow of bitterness in her heart, in her soul. So, both of them are bitter in a way, but one is the active doer to make it happen. The other one is the receiver passive. And I said, So which of these people ought to be put out of the church? Well, very clearly, from the talk I've just given, it's the one who shot the arrow. And then I said, but which of these people is the one who is usually put out of the church? And it is the one who receives it because she's told or he, but it's very often a woman, is told you need to forgive, you need to suffer long, you need to yield your rights, you need to just suck it up and take it and stop being bitter. And the destructive one is never dealt with.
JULIE ROYS
Well, let me turn to another part of Scripture that you reference. And this is in Acts 8. There's a story of a man named Simon who comes to Peter, and he actually offers to pay money so that he can do what Peter is doing. And it doesn't define what that is. I'm presuming it's probably signs and wonders, miracles. Peter rebukes him, and he urges him to repent. And then he says, For I see that you are in the gall of bitterness. And in the bond of inequity. What is the gall of bitterness?
REBECCA DAVIS
So, the question would be, Is it the unforgiveness, lack of letting things go? Lack of willingness to just be quiet about your problem or somebody else's problem that you're speaking up about? Is that what it is? Because that's what it's always claimed to be nowadays. You must be bitter because I see that you're speaking about these negative things. Because nobody should ever speak about anything negative. So, what Simon actually wanted, I mean, I think it's pretty clear from the context is that he wanted the Holy Spirit without submitting his life to the Lord. And in that way, that was a kind of poison in his soul. So, I believe Peter was seeing in the spirit realm into sort of seeing into Simon's soul, that this was an evil thing he was wanting. He was wanting the power of the Holy Spirit without being submitted to the Holy Spirit. So again, I have heard sermons, Bill Gothard, and others who make all these assumptions about Simon, to try to squeeze him into their box that just don't match with what we see in the context of the Scripture. And it absolutely does not apply. This scripture does not apply to what we see in the lives of those of us who are speaking up about abuse nowadays.
JULIE ROYS
And it's always a little bit self-serving, isn't it? Because it's often the people in these systems where there's wrongdoing going on, and they're telling people to shut up, do not speak out.
REBECCA DAVIS
Yes!
JULIE ROYS
Is there any kind of, and nothing's really this easy, but is there kind of a litmus test or a way of telling if we're trying to judge our own hearts and say, Okay, are we guilty of this kind of bitterness? What kind of tests can we apply to our own hearts to say, whether this is something that is, you know, just in that, that vein of grief, or speaking up about wrongs or whatever, but is not sin?
REBECCA DAVIS
I believe that we can use Psalm 64:2-4 as sort of a guide. And that sounds obscure, probably. This is what it says, Hide me from the secret plots of the wicked, from the throng of evil doers who wet their tongues like swords, who aim bitter words like arrows, shooting from ambush at the blameless, shooting at him suddenly and without fear. The wicked shoot their words, they aim poisonous words like arrows, shooting from ambush at the blameless, suddenly and without fear. So, if we are aiming poisonous words at the blameless, then that's when there's a problem. That's when they're what I call destructive bitterness. I talked about grieving bitterness, and destructive bitterness to distinguish the two types. Both of them having to do with poison, but one of them aiming the poison, shooting the poison, and the other one receiving the poison. So yes, if we are going to talk to someone in a terrible way, and I've been just as you have been, except on a smaller scale, I've been the subject of attacks. And oddly, it was from the world of advocates, which was strange. But yes, the subject of attacks, accusing me of things that I hadn't done and saying nasty things about me. And I would call that an appropriate application of the word bitterness, the concept of destructive bitterness. But when we're simply grieving, or we're angry, but we don't actually wish harm on the person. We just, we're angry at what he did, and we want justice. That's grieving bitterness. That's because we've been poisoned. And now ultimately, it's good to get the poison out of the system. Nobody should be grieving forever. Grief is not something to repent of. It's something to walk through. It's something to get to the other side of. I wouldn't want anybody to be stuck in grieving bitterness, even though I wouldn't call it a sin. It's not healthy to be stuck there. My hope is for everyone who has grieving bitterness, the non-sinful kind, to get to the other side of it, and not be grieving anymore and not have that deep bitterness of soul anymore. And destructive bitterness, on the other hand, is always a sin. And I believe those scriptures that the five or six scriptures that I address in the book, give us a pretty clear description of what we're looking at when we're faced with destructive bitterness. Or if we're in danger of becoming destructively bitter, and a grievingly bitter person can become a destructively bitter person.
JULIE ROYS
Sure. Well, lastly, you talk about taking up offenses for others. And, you know, apparently, I didn't realize this, but it doesn't surprise me because in every single dysfunctional system that I've reported on, there seems to be just a silencing of any whistleblower, anybody who would say there's anything wrong. So, this was a big part of Bill Gothard's teaching.
REBECCA DAVIS
Yeah, that's the reason I included in the book because Bill Gothard said, If you take up offenses for others, then you are the most bitter person in the world.
JULIE ROYS
Well, and you know, at Harvest Bible Chapel, we had satanic to the core. We had slanderers and gossips. I mean, you're called all of these names. And I guess Bill Gothard, based it on Psalm 15. And I'm just gonna read a little bit of it here it says, Oh Lord, who shall sojourn in your tent? Who shall dwell on your holy hill? He who walks blamelessly and does what is right and speaks truth in his heart and does not slander with his tongue, and does no evil to his neighbor, nor takes up a reproach against his friend. Now, tell me how Bill Gothard would interpret that and how you would interpret that?
REBECCA DAVIS
So, taking up a reproach against someone is, I believe, referring to the correct concept of slander. The word slander is thrown around all the time for anyone who's speaking negatively about anyone. And I know you've had that many times, and I've had it too, but actual real slander, biblical slander, and legal slander is similar, is purposely destroying a person's good reputation with lies.
JULIE ROYS
Right. 100% legal defense against slander is truth. 100%.
REBECCA DAVIS
Right, right. It's not just saying something negative about a person that is actually true. So, taking up a reproach against anyone, his friend, or his neighbor, or anyone taking up a reproach would be taking up a false accusation of something bad. So, Bill Gothard refers to this verse, and then builds this entire concept of taking up offenses, saying you should never speak up for someone else who has a grievance against someone. Because, and here's Bill Gothard's divine revelation, because this isn't in the Bible anywhere, Bill Gothard says, The other person will get grace for what happened to him or her, but you will not. You will not get grace for that. So, you'll become bitter in your soul. Well, of course, taking up offenses was what I was doing already. This book was published in 2016. And I had been taking up offenses for people for about four years by that time. And I knew that was wrong. So, I started going through the Scriptures for all the times that the scriptures told us to take up offenses, examples of taking up offenses and, then through history, because history is just fascinating this way. All the missionaries on the foreign mission field who "took up offenses" or took up the causes of the people they were ministering to, because of the terrible things that were happening in those countries. And then of course, I extrapolated it to people taking up the causes for people one on one, nowadays, or seeing something that's happened like with Bill Gothard, because he developed this teaching after he himself was accused. I didn't know it at the time, of course, back in the 1970s. But found out later that it was after he was credibly accused that he started teaching this about taking up offenses. So, it all made sense.
JULIE ROYS
Wow, isn't that something? I'd like to bring up too, the missionaries, because there's a great piece that Christianity Today did several years ago about how the missionaries actually were not often aligned with the colonists, even though they were from you know, the colonizing countries. They often fought the colonizing forces in their country and fought for the people.
REBECCA DAVIS
Yes, I quote from that Christianity Today article in the book. That was an amazing article.
JULIE ROYS
It was. My parents were missionaries. So, I've often you know, today they're just referred to as ethnocentrists and did such awful things. And I'm like, wow, you know, I saw missionaries on the mission field, and they love the people that they you know, served among. And that wasn't the case. But they really did take up the cause. And again, all throughout the Old Testament, you know, again, so many verses about taking up the cause of the vulnerable. And those being oppressed. I mean, there's so much that is the heart of God.
REBECCA DAVIS
Absolutely.
JULIE ROYS
And to see this twisting, which actually makes God into the devil to me, because the devil is the one that doesn't care about the oppressed.
REBECCA DAVIS
Yes, and it isolates the abuse victim. Nobody's going to help her if Christians or the only way she'll get help is to go outside the realm of Christianity, because all the Christians are told you're not supposed to help. You're not supposed to take up her cause. So, it's terrible. It is a devilish teaching.
JULIE ROYS
Well, speaking of which, just this week, I learned that Dr. Michael VanLaningham said something on air on Moody Radio that some listeners felt was directed at me. That's how I found out about it. People sent me messages. And Dr. VanLaningham is a former professor at the Moody Bible Institute. He's now on staff at Harvest Bible Chapel. And of course, Harvest and its former pastor James McDonald has been the target of many of the articles I've written. And actually recently, James McDonald has been calling me some pretty nasty things for exposing his misconduct. I actually heard from Dee Parsons, who said, Wow, I've been called Jezebel, but never gossip slot. So, I guess that's just a whole new realm now, on what I've experienced last week. What he said was somewhat stunning to me, but not because he said this before. He appeared on Moody Radio's national program, Chris Fabry Live, and he had some pretty choice things to say about people like me, who expose Christian leaders or organizations publicly. And I just like to play this and get your reaction.
DR. MICHAEL VANLANINGHAM
Yeah, I really believe that that we need to not be airing our proverbial dirty laundry in public, as best we can. And I think when you're talking about the Southern Baptist Convention, which is so huge, I think that some of that's going to get out. And the secular media will hear about it and want to run with it. But I really believe that when Christians take steps to do these exposes, that end up slandering and bad-mouthing other believers, I have such problem with that. I really think that that's a sin. I think we should not be doing that. I think the Lord will sort things out. Sometimes he uses those things to bring about punishment and chastisement of believers who are really straying, but I also think God used Babylon to judge Israel. And then God judged Babylon for doing it. And I'm afraid that when believers are forever exposing sin in others or in other organizations, that they might face the chastisement of God for having done that.
JULIE ROYS
So, I have a lot of thoughts on that, but I'm just gonna hold my tongue and let you go first.
REBECCA DAVIS
Yeah, well, Julie, I see that you are compared to Babylon. That's what I saw there. Would that be accurate?
JULIE ROYS
You know, I don't know. Because he's also talking about the Southern Baptist Convention. And of course, they had a big annual meeting. A lot happened at that meeting. And he's saying, Well, some of that will leak out to the secular media. So maybe the secular media is like Babylon. So, they're gonna say some things. But we can't say it, we can't have Christian media, which by the way, that means all the Christian media who reported on what happened at the SBC, I guess that was wrong and sinful. But yeah, I don't know if he's comparing me to Babylon. I kind of feel like he's saying, Well, if it leaks out to the secular media, there's nothing we can do about it. But Shame on you, any Christians who actually talk about it. That's kind of how I interpret it.
REBECCA DAVIS
Yes. That sounds like what we've just been talking about.
JULIE ROYS
It does. And it also, I sit there, and I say, have these people ever read, anybody who's listened to my podcast, this verse, but it's there, and you have to keep referencing it because it's the only verse that really specifically deals with sinning elders. In I Timothy 5:20 says very clearly, Those elders who are sinning you are to reprove before everyone so that others may take warning. We know Jesus publicly drove people out of the temple. We know Paul publicly confronted Peter for not eating with Gentiles. I mean, there's account after account after account, where people are publicly confronted, and then there's somebody reporting it because we have the Bible that tells us about these things. I find it shocking to me that somebody from Harvest, where, quite frankly, if I hadn't reported and other people hadn't reported, James McDonald would still be there. He would still be abusing people. And he would still be mishandling their money. I have to be careful what I say. So, I don't get sued. Again.
REBECCA DAVIS
Yes, I agree.
JULIE ROYS
But I mean, it's like just shocking to me. Like we're just supposed to wait, and if somebody is being sexually abused in your church, how dare you say anything. Let's just let it kind of play out, and someday God will punish the abuser. It's shocking to me.
REBECCA DAVIS
Right. That is what he was saying. At least that's how I heard it. So, the airing your dirty laundry thing I have actually written about that. Not in a book but in on the BJUgrace.com blog. That was said to me once. I went to an administrator at Bob Jones University when I was in my 20s and said, I did something wrong when I was a student here and I would like to make things right. He said, Alright, well, we'll do this and this and this to make it right. And I said, and I'm willing to stand up in faculty meeting and confess. And he said, Well, we don't want to air our dirty laundry. And I was thinking, Well, wait a minute, this is clean laundry now because I'm making this right. I've made it right with the Lord, I've made it right with Him. I am making this right. This is clean laundry. So, I used that story to write about this accusation that I was getting, and other people were getting that we're just airing the dirty laundry. I thought, Wait a minute, if this laundry is dirty, let's clean it. Let's take it to the Lord and get it clean. And then what we're airing is clean laundry. Because sure, we don't want to air dirty laundry. What we want to do is shine the light. And that's the biblical language, because in Ephesians 5 it says, We're supposed to have nothing to do with the unfruitful works of darkness, but rather expose them. And that's what you're doing in your sphere. And in my small sphere that's what I'm doing. To shine the light to expose works of darkness. And then the Lord, yes, we pray for repentance always. And then when the Lord works, then that's a beautiful thing. When people become stiff necked and want to shut the ones who are shining the light want to shut them down, then with words like bitterness, and you're just taking up offenses and things like that, then it does make the situation much worse. And this is what this man is basically saying. Let us continue. And I don't want to put words in his mouth. But this is how I received it. This is how I heard it. That it is as if we should be allowed to continue in our fruitless works of darkness, and just wait for the Lord to expose them in his way in his time. And everybody, every Christian should be silent about it. Shut your mouth, and just sit down and shut up. That's what it sounds like.
JULIE ROYS
Well, Michael, if you're listening, you are welcome to clarify, although I wrote an article not too long ago about some things he said at Harvest, and he was not willing to clarify about those. So, I'm guessing not. It was about a year ago in April, you can look it up – Michael VanLaningham. You can search it on my website, you'll see it or I'm sure if you do a search, you'll see Rebecca's as well. But you know, I would call out Chris Fabry because Chris, you know, I have nothing but warm memories of Chris Fabry from my days at Moody Radio. And I would really like to know, Chris, you know if you stand by that, and that's something you agree with as well. So, I hope the both of them would repudiate that. Because that is just a really, really nasty teaching. And it is allowing so much abuse in the church and is allowing predators to just run free.
REBECCA DAVIS
That's really what it's doing. Yes. It is allowing these abuses to continue. And will you not hear the voices of the ones who have been harmed? Will you not hear their voices? Listen to them. This is what Julie does. This is what I do. We listen to them; we hear what they're saying.
JULIE ROYS
Well, Rebecca, this has been really just a joy speaking with you. I again, saw what you were writing on Twitter and on blogs and now in your book, and I just really wanted to get you on this podcast. So, I'm so glad that we had a chance to, and I hope we can do it again. But thank you so much for this discussion today.
REBECCA DAVIS
Thank you so much, Julie. It's been a pleasure.
JULIE ROYS
And thanks so much for listening to The Roys Report, a podcast dedicated to reporting the truth and restoring the church. I'm Julie Roys. And if you'd like to connect with me online, just go to julieroys.com. Also, please subscribe to The Roys Report on Apple podcasts or Google podcasts. That way you'll never miss an episode. And while you're at it, I'd really appreciate it if you help us spread the word about the podcast by leaving a review and then please share the podcast on social media. We love it when you do that and spread the word about this great content. Again, thanks so much for joining me today. I hope you have a great day and God bless.