A Virginia police chief is blasting a prosecutor for dropping and agreeing to expunge charges against a megachurch pastor caught last year in a prostitution sting, calling the actions "bewildering."
Chesterfield County Police Chief Jeffrey S. Katz issued a lengthy statement Tuesday, challenging Commonwealth Attorney Stacey Davenport's handling of prostitution charges against John D. Blanchard, pastor of Rock Church International in Virginia Beach.
"When someone: 1. Rents a car, 2. Texts a phone number posted on a known sex worker website, 3. Solicits a 'qv' ('John' lingo for a 'quick visit'), 4. Makes multiple inquiries if the person he's texting is 'affiliated with law enforcement,' 5. Drives two and a half hours to a hotel and knocks on the hotel room door – as directed by our undercover '17-year-old,' I believe a jury of Chesterfield County residents deserves to weigh in on the matter of criminal culpability," Katz wrote in his statement.
Blanchard was arrested in October 2021 during a sting in which an officer posed online as a teenage girl offering sex at a motel. Authorities alleged Blanchard and 16 other men had been "soliciting sex from minors."
Davenport's office dropped Blanchard's charges a year after the prostitution sting, citing a "lack of evidence."
Give a gift of $30 or more to The Roys Report this month, and you will receive a copy of "The Ballot and the Bible" by Kaitlyn Schiess. To donate, click here.
Davenport's office also has not objected to Blanchard's request to have his records expunged.
Virginia law permits someone who was charged, but not convicted, to ask to have records of the arrest and charges sealed from public view.
Last month, Blanchard's attorney filed a motion for expungement. Chesterfield County Circuit Court records show Davenport's office did not object to the motion.
Katz rejected the prosecutor's claim of insufficient evidence and said Davenport's office had failed to tell police what was lacking in the police investigation.
"As I have shared with our Commonwealth's Attorney, I believe a public articulation of her rationale is warranted," Katz stated."Absent a reasonable explanation, any discontent associated with the handling of this case should be directed to the Commonwealth Attorney's Office. We did our duty."
The Roys Report (TRR) reached out to Davenport's office for comment regarding Police Chief Katz's criticism, but no one responded.
TRR also reached out to Rock Church for comment, but the church did not immediately respond.
Blanchard previously has denied accusations against him, saying they were part of "smear campaigns against me and this church," TRR previously reported. Blanchard did not specify at that time what exactly he was denying.
A former church employee has also told TRR that Blanchard sexually assaulted her. Blanchard reportedly sued the woman after she went to police, but the court dismissed the case.
State official says prosecutor threw police 'under the bus'
State delegate Tim Anderson, an attorney, has also called Davenport's actions into question over the last few months. He also has filed a motion to intervene in Blanchard's expungement case.
A hearing on Anderson's motion is set for March 21.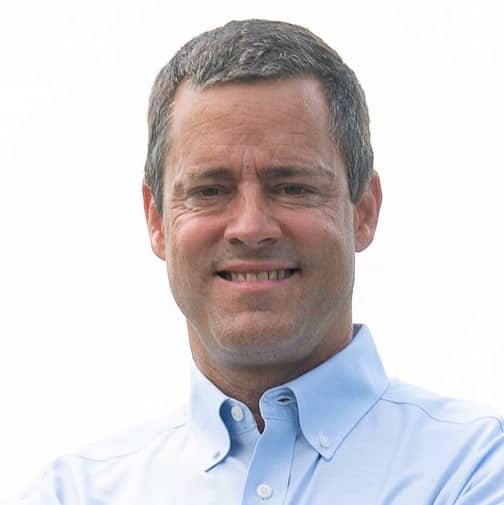 Anderson wrote in a Facebook post that he got involved in the expungement case in part because Davenport's office "has failed to provide any reasonable explanation" for deciding "out of the blue" to drop the charges against Blanchard.
He added he believes Blanchard was treated differently from other defendants in the sting.
Anderson called the expungement case "a race to seal and erase the records that I have never seen happen in 24 years of practicing law. . . ." He also accused Davenport of throwing "the police under the bus for her own political reasons."
"Now (Blanchard) is back in my community, in the pulpit of a mega church, claiming 'innocence,'" Anderson added.
Former assistant prosecutors weigh in
A former child sex crimes prosecutor in Chesterfield County,who is challenging Davenport for the county commonwealth attorney's position, echoed Katz's and Anderson's concerns in a statement of her own Wednesday.
"From what has been publicized, there is no reason this case could not have gone forward," Erin Barr wrote in her statement. She called Davenport's "lack of evidence" explanation a "flimsy excuse."
Barr also praised the police department's work and accused Davenport's office of making decisions about sexual assault and human trafficking cases "for appearances or political gain, not in a trauma-informed, evidence-based way."
Another former assistant prosecutor in Davenport's office, Kelly Cotting, went public with similar concerns in November.
"While I think Ms. Davenport's intentions have always been good, she is so scared of public backlash that she won't let her prosecutors make hard decisions," Cotting wrote. "There is no reason these cases should be slipping through the cracks EXCEPT that Ms. Davenport will not allow people to act quickly and decisively." On Facebook, Cotting called on the public to support Barr's candidacy over Davenport this year.
Update 1-13-2023: After this article was published, TRR received the following statement (PDF below) in response to our inquiries to Chesterfield County Commonwealth's Attorney Stacey Davenport's office.
Blanchard-press-release-Jan-2023