He's been called the "pope of evangelical conservativism." And in the U.K., 78-year-old Jonathan Fletcher has been one of the most influential evangelical figures for decades.
Yet Fletcher, the vicar of the prominent Emmanuel Church Wimbledon, has now been revealed as a serial abuser. And he's at the center of what one victim has called the "mother of all abuse stories."
According to a report released this week, Fletcher subjected dozens of young men to ice baths, naked beatings, and sex acts over 30 years. And sadly, though Fletcher's abuse was known for decades, his church did nothing because, as victims put it, Fletcher was "untouchable."
The report is the result of a 15-month investigation, conducted by the safeguarding charity Thirtyone:eight, and commissioned by Emmanuel Church Wimbledon (ECW). It describes horrific abuse and has sent shock waves through U.K. society and the Church of England.
After the report published, ECW apologized for its "failure to provide effective internal and external accountability." Justin Welby, the Archbishop of Canterbury, reiterated an apology to all victims of church abuse.
Give a gift of $30 or more to The Roys Report this month, and you will receive a copy of "Wounded Faith," edited by Rev. Dr. Neil Damgaard. To donate, click here.
The report included the testimony of 27 alleged victims of Fletcher's. But according to The Telegraph, these victims are likely the "tip of the iceberg." Together, they give a very sobering account.
"There were reports of naked massages and saunas, forfeits (punishments) including smacking with a gym shoe, and ice baths," the report states.
In addition, the report included one serious incident of sexual abuse.
"One participant reported that (Fletcher) told him to perform a sex act in front of him and when he did not, (Fletcher) performed the act instead."
The report concludes, "This behaviour demonstrates a gross abuse of power and in the opinion of the reviewers is far beyond anything which can be deemed acceptable or appropriate from a minister in a position of power, trust, and responsibility."
Victim Describes Abuse the Church Failed to Address
Lee Furney, the only one of Fletcher's abuse survivors who's been willing to reveal his identity, told The Roys Report that he reported Fletcher's coercive control, spiritual abuse, and unorthodox methods to ECW 20 years ago.
In the early 2000s, Furney was an apprentice to Fletcher and lived in a house with him.
Furney said Fletcher would invite him to play tennis or squash, and afterwards "seemed particularly keen" to get him into the sauna. Furney said Fletcher also repeatedly urged Furney to get a professional massage. Fletcher would use this approach with victims, Furney said, and then suggest giving each other massages to save money.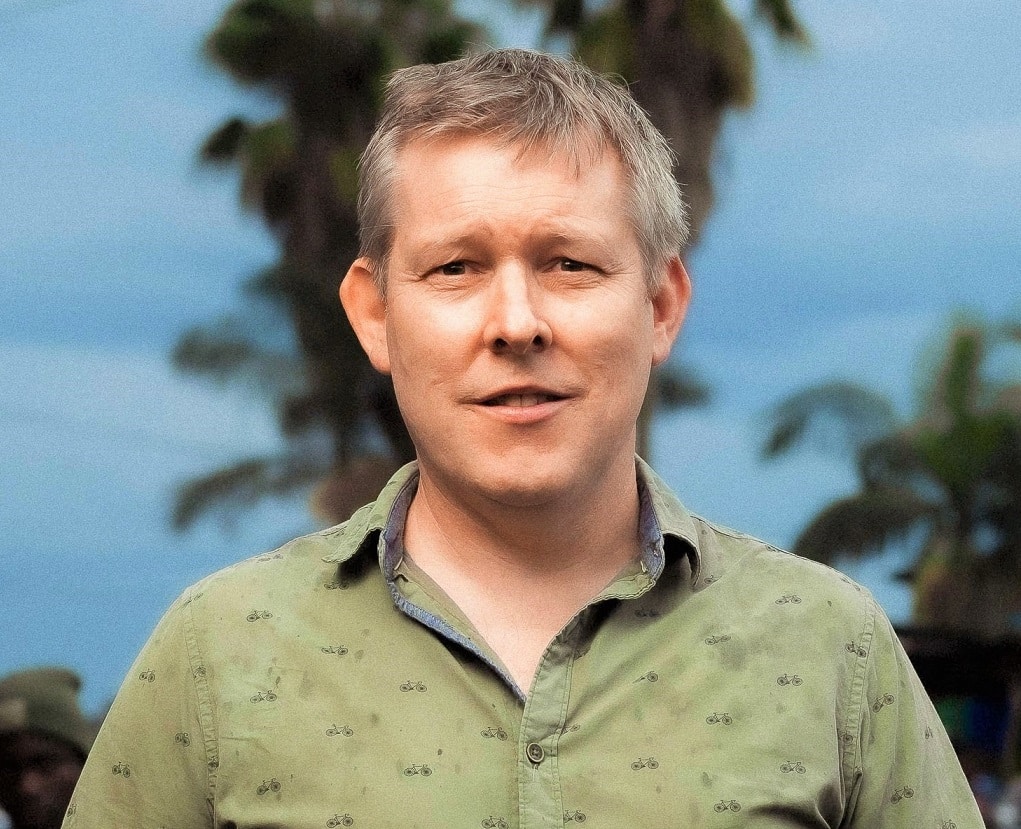 Furney said he responded by laughing in Fletcher's face. Then, Fletcher became abusive, Furney said. And Furney went from being in Fletcher's "cubicle of charm" to his "crucible of condemnation." Furney said Fletcher punished him by isolating and humiliating him, and taking away opportunities to do things like preach.
"I just remember the look on his face. And he was just able to turn his face to be completely intimidating," Furney said. "And this is the guy that you don't want to displease because . . . he's got all of this power over this circle of the church. If you want to leave this church with a job, then you need to please this guy. And not pleasing this guy is going to mean . . . that people are going to think that something has gone wrong with you spiritually speaking."
Furney said he reported Fletcher's behavior to ECW staff three or four times while at the church.
At first, he said the church responded by telling him that Fletcher was a "great man" and Furney needed "to settle down."
Another time, Furney said staff told him that someone had tried to confront Fletcher and it "hadn't gone very well, so you probably shouldn't cause a fuss either."
Then, when Furney heard Fletcher was giving men back rubs and cold baths at the house where they lived, he complained again. At that point, Furney said the church said it would investigate Fletcher, but it never did.
Furney, who now lives in Malawi and works to encourage and equip churches, said ECW and the Church of England did nothing about Fletcher until 2017 when other abuse victims began speaking out.
Only then did the church strip Fletcher of his permission to officiate. Yet according to Furney, Fletcher continued to minister and preach among those he could convince of his innocence.
In 2019, just before the secular press reported Fletcher's abuse, the church sent Furney a letter concerning the abuse he had experienced decades earlier.
"I can remember reading that and saying to my wife, 'Something big is happening here. And they're not saying this to help me out. They're saying this to cover themselves when their story breaks.' And lo and behold . . . that was because they knew it was about to break."
More Abuse & Cover-Up
Fletcher is the second prominent, conservative evangelical in England to be exposed as an abuser in the past several years.
In 2017, Britain's Channel 4 News broadcast a documentary, revealing that John Smyth—someone whose prominence at one time eclipsed Fletcher's—had subjected young men to sadomasochistic physical abuse, beginning in the 1970s.
From 1974—1981, Smyth was the chairman of the Iwerne Trust, a group that ran a system of evangelical camps for boys from elite schools throughout England. The purpose of the camps was to develop Christian leaders to serve in prominent positions throughout British society and the church.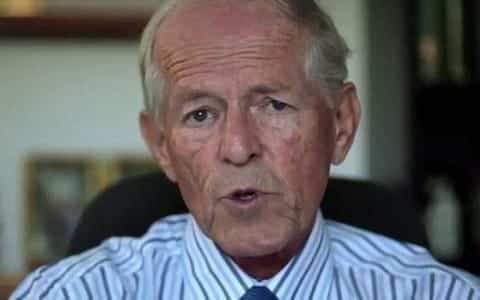 Some of those who have attended Iwerne camps include the late theologian John Stott; the Archbishop of Canterbury Justin Welby; and Nicky Gumbel, vicar of one of the largest churches in England and pioneer of the hugely popular Alpha Course.
Yet according to multiple reports that have come out in the past several years, these camps served as centers for grooming and abuse for both Fletcher and Smyth.
Furney, who's spoken with dozens of Smyth and Fletcher victims, told The Roys Report: "It was said by some of the Smyth victims, that you could look out onto the sports fields, and there would be Smyth with a circle of boys around him— and there would be Fletcher. And they seem to be in competition in order to gather the coterie or their disciples around them."
In 1982, the Iwerne Trust learned of Smyth's alleged abuse when one of his victims tried to commit suicide, according to Channel 4 news anchor Cathy Newman.
Newman, who has interviewed numerous Smyth victims, said Smyth "cultivated small groups of followers, over whom he developed a form of psychological control." Smyth reportedly would invite his favorites to lunch at his home.
"Now in their fifties, (Smyth's victims) allege Smyth would recite passages of the Bible to them, before beating them with a cane in his garden shed," Newman said.
In 1982, Iwerne conducted an investigation into Smyth's alleged abuse and found that the "scale and severity of the practice (spiritually abusive beatings) was horrific . . . eight received about 14,000 beatings: two of them having some 8,000 strokes over three years."
Yet instead of reporting Smyth to police and publicly exposing him, Iwerne—now the Titus Trust—allowed Smyth to go to Africa to minister. (In 2020—2021, Titus commissioned an independent review of its culture and apologized for "times the Trust has got things wrong.")
In the 1980s and 90s, Smyth served in Zambesi Ministries, which held summer camps for boys in Zimbabwe. There, Smyth allegedly continued his abuse.
In 1997, Smyth was arrested during an investigation into the drowning of a 16-year-old boy found bruised and naked in a pool at an Anglican prep school in Zimbabwe. Smyth contended that the drowning was an accident, and the homicide investigation was eventually dismissed.
Smyth then moved to South Africa where he ran the Justice Alliance. However, in 2017, after the Channel 4 documentary, the Alliance asked Smyth to step down from leadership.
The next year, Smyth died in his home in Capetown.
True Repentance & Reform Needed
Though Furney says he and other victims are grateful for the latest investigation and report by Thirtyone:eight, he's disappointed so far in the church's response.
On Tuesday, Furney told Channel 4 that he would not respond to an invitation to meet with Archbishop Welby because Welby still had not met with Smyth's victims. According to Furney, Welby has known about these victims for years, and some of them were even friends of Welby's from his days at Iwerne camps.
However, Furney told The Roys Report that on Wednesday, Welby responded by offering to meet with Smyth victims.
"(I)n many ways, it's grace. But in many ways, it's just really sad that it takes that again—secular shame—in order to expose things," Furney said. "So again, you've got this example. It's the TV journalists . . . It's often the unlikely sources that God uses in order to bring His justice . . ."
Furney said the current vicar of Emmanuel Wimbledon Church, the Rev. Robin Weekes, also knew about Fletcher's abuse. But instead of owning his sin, "he's written (to) minimize what he knew and not be up front about it—not really showing he cares for victims, try to resist the review for as long as possible."
In an interview, with Channel 4, Rev. Weekes said he was "truly sorry."
But when asked if he facilitated abuse, Weekes replied: "I'm not sure I'd want to use the word 'facilitation' because that makes it sound like it was deliberate and deliberately complicit. But it is true that we did not listen carefully enough to the voices that were pointing out the wrong things in (Fletcher)."
Furney said church leaders, who knew about Fletcher's abuse of Furney, have now contacted him—but not to apologize. Instead, they've asked Furney if he would get other victims to "stop making such a fuss" on social media.
"We've got a lockdown situation," Furney said, "which means the victims, who always get to do the hard work in these situations, will continue until it becomes clear who has done what."
Furney added that without appropriate resignations, there will not be restoration.