Recent allegations concerning Ravi Zacharias have shocked the evangelical world and prompted two investigations—one by Ravi Zacharias International Ministries (RZIM) and one by the Christian and Missionary Alliance (C&MA), the denomination that ordained Zacharias.
Yet some are arguing that such investigations and reporting are pointless and even cruel, given that the famous apologist has passed away.
"While this may be true, I think it's irresponsible to accuse one who cannot defend against the allegations," said someone on Facebook.
"Since it's not an ongoing problem, and he surely won't do it again, I'm not sure I see the relevance," said another.
Yet, many credible allegations were raised about Zacharias when he was alive. But rather than rigorously investigate them, his namesake organization spun cleverly worded statements, which exploited evangelicals' desire to lionize their champion apologist.
(M)any credible allegations were raised about Zacharias when he was alive. But rather than rigorously investigate them, his namesake organization spun cleverly worded statements . . ."
Give a gift of $30 or more to The Roys Report this month, and you will receive a copy of "The Ballot and the Bible" by Kaitlyn Schiess. To donate, click here.
RZIM also engaged in questionable governance and financial practices for years, enriching Zacharias and his family, and giving them undue control over the ministry. But while Zacharias was being upheld as the gold standard, no one was willing to look at these practices or hold the board accountable.
Hopefully, now this has changed.
Board Ignored Allegations for Years
Certainly, anyone who's read Steve Baughman's 2018 book, Cover-Up in the Kingdom, can see that Zacharias exaggerated his credentials and outright lied about being an Oxford professor.
Similarly, the emails and phone records I recently published make it painfully clear that Zacharias most surely was not a victim in the 2017 sexting scandal, but a predator.
Any board worth its salt would have read Baughman's book. It also would have demanded all emails and phone records during the time in which the sexting between Zacharias and Lori Anne Thompson occurred.
The board also should have interviewed Thompson and asked her for documentation. Yet, Thompson told me RZIM never contacted her or asked for any documentation.
Even now, after revelation of shocking sexual abuse and harassment allegations by massage therapists at spas Zacharias co-owned, RZIM seems bent on denial. Though RZIM has hired a firm to investigate the spa allegations, what's telling is RZIM's recent statement, labeling the accusations "false."
So, before the results of any independent investigation, RZIM apparently has made up its mind. It's likely, then, that RZIM's "investigation" will not be an attempt to discover the truth, but rather a ruse to justify a foregone conclusion.
It's likely, then, that RZIM's "investigation" will not be an attempt to discover the truth, but rather a ruse to justify a foregone conclusion.
The law firm RZIM hired for the investigation, Miller & Martin, is telling, as well. The firm has been accused of fraud and appears to have little expertise in sexual harassment and abuse cases.
But what's most concerning is that Miller & Martin promotes itself as an expert in "crisis management." On its website, the firm states that its crisis management team "aggressively pursues avoidance" and helps "limit" the amount that a crisis "damage(s) a client's brand."
This is not a firm that an organization committed to truth and transparency would hire for its "independent" investigation. But RZIM hasn't shown a commitment to truth and transparency for years. And this is frightening, considering that the ministry manages $30 million to $40 million in donations each year.
Secrecy, Wealth, & Nepotism
In 2015—the same year that Steve Baughman began investigating Ravi Zacharias—RZIM was granted its request to be classified as an "association of churches" by the IRS.
This enabled RZIM to stop filing IRS form 990s, which reveal the salaries of an organization's top executives, as well the identities of its board members.
I have been asking RZIM for the names of its board members and executive salaries since November 2019, but RZIM refuses to produce them. A look at RZIM's last 990, filed in 2015, indicates possible reasons why.
In 2015, three Zacharias family members sat on RZIM's board. Ravi served as chairman. His wife, Margie, served as vice-chairman. And his daughter, Sarah Davis (now CEO of RZIM) served as a director.
It's no wonder Lori Anne Thompson, and her husband, Brad, felt they couldn't approach RZIM's board in 2017 about Ravi's alleged sexual predation.
In 2015, RZIM also paid Zacharias family members more than a million dollars.
Ravi and his wife received more than a half-million dollars. Their daughter, Sarah, received more than $216,000. Another daughter, Naomi Zacharias—director of Wellspring International, the stated beneficiary of one of Zacharias' spas where abuse allegedly occurred—was paid nearly $150,000.
Two other Zacharias family members—Naomi's husband at the time, Robert "Drew" McNeil, and Ravi's son, Nathan Zacharias—were paid another $155,000.
The 2015 form 990 also states that RZIM provided a "housing allowance or residence for personal use" to Ravi and Margie Zacharias.
Later documents I obtained indicate that the $700,000 home Ravi and Margie Zacharias occupied the past several years was bought in 2018 by an LLC managed by an RZIM executive.
The address for the home was listed on a 2019 background report for Ravi Zacharias as his current address. According to public records, the owner of the home at the address was Gate Project LLC whose "organizer" is RZIM CFO Jeanette Chuquiure.
In January 2020, I asked RZIM public relations manager, Ruth Malhotra, about this arrangement and asked if RZIM had bought a house for the Zachariases. She responded that RZIM "will not confirm their address" and did not answer my question.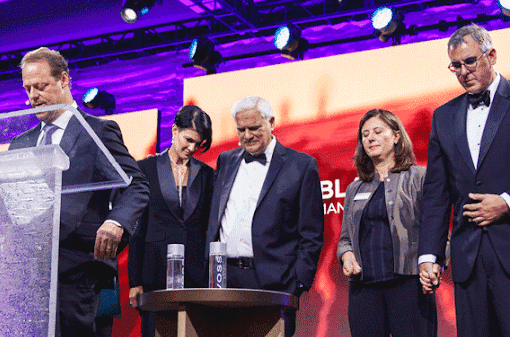 RZIM also maintained a revocable rabbi trust for Zacharias, which in 2018 was valued at $1.6 million. This is mentioned in the 2015 990, as well as in a 2018 RZIM financial report I obtained.
Given the 2017 sexting allegations, I asked Malhotra in January 2020 whether RZIM had already disbursed the full trust to Zacharias and under what conditions the trust could be revoked.
Malhotra responded that the trust is explained in "Note 8" of the 2018 financial statement. However, the explanation simply says that the trust is "for the purpose of paying disbursed compensation to the founder upon retirement, death, or disability" and is revocable.
I also recently discovered that Paul Kepes—an RZIM board member in 2015—loaned Naomi Zacharias and her former husband $332,000 to remodel a home the couple had purchased in 2015 for $495,000. This is mentioned in the couple's divorce settlement, which was filed over the summer.
The loan raises a significant conflict of interest issue.
Certainly Kepes, who wanted his loan repaid, would have extra incentive to make sure Naomi and Drew remained employed by RZIM. Plus, the loan gave Kepes the ability to have undue influence—not just on a key employee, Naomi—but also on another board member, Margie Zacharias, and while he was living, Ravi.
Given these many red flags, Miller & Martin should be investigating the RZIM board, not just Ravi Zacharias. But Miller & Martin was hired by the board, and has a fiduciary responsibility to the board, so I'm quite sure this will not happen.
ECFA Seal of Approval
Despite these many issues, RZIM remains a member in good standing with the Evangelical Council for Financial Accountability (ECFA). Yet donors should be aware that the ECFA often merely gives a false sense of security, rather than truly holding its members accountable.
I recently emailed Jake Lapp, ECFA compliance team lead, informing him that RZIM does not disclose its board members and asking if that practice complies with ECFA standards.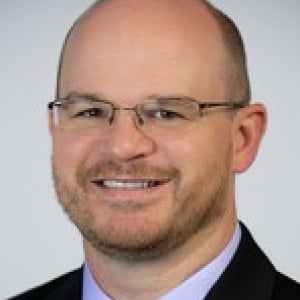 Stunningly, he replied that ECFA's standards do not require ECFA members to disclose who serves on their board.
I also asked Lapp if ECFA would have a problem with three Zacharias family members serving on the board, two of whom were the top board officials. 
Lapp responded that ECFA standards do not require all of a ministry's board members to be independent, but merely a majority. According to ECFA's standard on governance, an independent person is defined in part as someone who is not an employee of the organization or "related by blood or marriage to staff members or other board members."
I didn't bother to ask Lapp about the Zacharias family receiving more than $1 million or about Ravi's $1.6 million rabbi trust and housing allowance. That's because I've already observed that large compensation packages present no problem for ECFA.
Two years ago, when I reached out to ECFA, warning it that James MacDonald was likely misusing Harvest Bible Chapel funds, ECFA conducted an on-site review and declared Harvest a member in good standing.
Later an audit revealed that MacDonald made about $800,000 per year in salary and benefits. This was in addition to the $3.1 million Harvest paid MacDonald in private accounts over a three-year period, and the $1.2 million MacDonald received in deferred compensation.
Widespread Lack of Accountability
Sadly, the lack of accountability at RZIM and ECFA is rampant in evangelicalism.
Another example is Zacharias' denomination, the C&MA, which allegedly "rigorously investigated" the sexting allegations and credentials claims by Zacharias in 2018 and found no "basis for formal discipline."
The C&MA's investigation reportedly included "a review of all available documents." Yet the Thompsons say the C&MA didn't request any documentation from them. The couple added that during the only conversation they had with the C&MA, General Counsel Gary Friesen told them that the sexting matter was a "he said she said" situation and the truth of the matter could not be known.  
I contacted C&MA spokesman Peter Burgo for the denomination's side of the story. He told me that the C&MA did request documentation from Lori Anne Thompson. However, he said he could not "attest to whether or not that documentation was received."
When I asked other follow-up questions about the call with the Thompsons and the documentation the C&MA reviewed, Burgo said he could not provide me with any additional information.
"I was not privy to any of the conversations nor any of the documentation . . . due to the confidential nature of the inquiry," he added.
If the C&MA conducted a valid investigation in 2018, the denomination should be willing to disclose details about its investigation and publish its findings. Instead, it's behaving like an organization that has something to hide.
If the C&MA conducted a valid investigation in 2018, the denomination should be willing to disclose details . . . Instead, it's behaving like an organization that has something to hide.
But this has become standard practice in evangelicalism.
In Cover-Up in the Kingdom, Baughman devotes an entire chapter to "Ravi's Enablers at God Inc." These "enablers" include Zacharias' publisher, prominent evangelical seminaries, and some speakers at RZIM who surely noticed Zacharias' deceptive practices.
It's a sobering chapter, but one every evangelical should read.
We cannot say we stand for the truth and then look the other way when our favorite ministry or leader is implicated in wrongdoing. If we do, then the scandals in evangelicalism will only increase.
But if we face the unvarnished truth—even about a deceased man and the organization he founded—there will be reform. Doing so is not cruel. It's not irrelevant. It's necessary.