They came from 40 U.S. states and three Canadian provinces. And many of the roughly 280 people who participated in this year's Restore Conference Friday and Saturday said the event provided uncommon safety, healing, and kinship with other abuse survivors and advocates.
Dozens of event attendees shared their experiences on Twitter using the hashtag #Restore2022, with some tweets shared and liked later by hundreds online. From nationally known speakers to attendees writing publicly for the first time, their range of comments provide a window into what happened at Restore 2022—along with significant themes and takeaways.
Defining A Spiritual 'Safe Space'
Lori Anne Thompson, whose story as an abuse survivor was a highlight of the two-day gathering, spoke of what a unique environment she found at Restore Conference.
She tweeted: "@reachjulieroys told me that #Restore2022 wasn't like other venues. I was unconvinced," she wrote. "Yet, there were sections of time when there were no wolves, only wounded sheep and gentle shepherds. The protection? Palpable. The brave? Beautiful. The courage? Contagious."
Author and Restore speaker Lina Abujamra, whose own session brought many to tears, wrote: "I almost backed out of #restore2022 (because) I didn't want to face the messiness that old wounds and painful emotions bring. I'm so glad I didn't. Every time I put myself in a place of vulnerability I find even more healing."
Attendee Chloe Murnighan stated: "The most incredible souls are here. People who have hung onto Jesus and not let go. People who have let God have His way with them. I am incredibly fatigued but my heart is beaming and singing. 'Restore' is the perfect name for this conference."
On Sunday, psychologist and Restore speaker Philip Monroe wrote: "Privileged to be at #Restore2022 and to listen to survivor stories. Thank you for showing up. Moved by your resilience and focus on helping others even as you continue to heal. As I walked in the woods today this reminded me that you have found ways to bloom in unlikely places."
Attendee Sarah Klinger said: "One of the absolute joys of my life is walking beside strong, beautiful survivors (mainly women to be honest) as they tell their stories/speak truth to power. I'm so grateful to have been w/the 'fellowship of the finally believed' (to quote) @LoriAnneThomps2…"
Others like Chellee Taylor shared of the impact of the gathering in her life. "If even but for a passing moment, one day out of thousands, I will forever remember when fear was absent in the presence of hope in human form."
Similarly, John Lambert tweeted: "I was profoundly affected by what I experienced at #Restore2022. Still processing, but I walk away humbled, grateful and with a greater determination to use my strength for those who need it most."
Vulnerable Confession—to Foster Restoration
On Saturday afternoon, a powerful scene of healing and repentance played out at Restore—as the former top PR representative for Ravi Zacharias, Ruth Malhotra, confessed her complicity in the late ministry founder's misdeeds.
Attendees were moved to learn of her friendship with Thompson, who was among Zacharias' many sex abuse victims. But those who were following the two women's interactions online were expectant for their segment of the conference.
Thompson tweeted: "It is true that Ruth and I are the most unlikely of friends . . . Hope and humour, crying and cussing, coming your way at #Restore2022 today."
An attendee named April tweeted: "So thankful for the confession, repentance, and forgiveness modeled today by @KSPrior, @RuthMalhotra, and @LoriAnneThomps2. This is how it's done."
Thompson's Q&A session, highly quoted online, included these remarks: "Mercy looks nothing like we think it does. It's not soft soap, candy floss, and popcorn.
There is a savageness in mercy. It doesn't look like welcoming an abuser back into the flock. Mercy isn't trust; it sets boundaries."
She also addressed specific ways churches can protect their flock, such as ending the use of NDAs. Ginny Barker tweeted: "Non-disclosure agreements are supposed to be used for trade secrets and not for trauma secrets," -Lori Anne Thompson.
Another Unforgettable Moment
Several attendees, including Becky Castle Miller, amplified how theologian Scot McKnight opened his session. "He called for a standing ovation for the courageous women and men who have spoken the truth to churches and said, 'We believe you.'" 
Many Restore speakers including Naghmeh Panahi shared quotes from sessions—including when McKnight said, "The church has one celebrity and his name is JESUS. Everyone else is a servant." Panahi added: "Yes!"
Wisdom Worth Hearing
Psychologist Diane Langberg, who said she has spent her 50+ years in counseling learning from abuse victims, opened and closed the conference.
Attendee Ginny Barker distilled one of the leading author's central themes, tweeting: "I cannot emphasize enough how important it is for pastors, church leaders, and church cultures to become trauma informed. Trauma is not something that happens "out there" to "those" people. As @DianeLangberg says, 'Trauma is the mission field of our time.'"
Early on, Langberg spoke on what ails the church: "We have often chosen leaders according to their gifting rather their character. The ability to articulate theological truths does not mean one is an obedient servant of Christ."
Commenting on a quote from Langberg—where she said, "I don't know why God allows abuse,"—attendee Amy Fritz observed: "It's healing to hear Dr. Langberg not give trite answers."
Addressing the experiences of abuse survivors she'd spoken to at Restore, author and conference emcee Mary DeMuth shared a two-part message on the first day.
She wrote: "Survivors, I know how difficult it's been. I can feel your pain. And I know how awful it is to be so terribly, amazingly brave to tell your story, only to be shushed or silenced or ridiculed or re-shamed."
DeMuth continued: "You are the brave ones, those who have endured such suffering and lived to tell about it. Keep telling your truthful story. Keep walking tall. Remember Jesus sides with the oppressed and He loves to dignify victims. You are resilient, friend, and I am so proud of you."
Due to a last-minute speaker schedule change, DeMuth unexpectedly shared a session on the first day. As attendee Jenai Auman summed up the schedule change: "The last-minute talk @MaryDeMuth gave at #restore2022 was the talk we needed."
Reflecting the care of leading voices on-stage, attendee Celeste Irwin wrote to another group—those following Restore Conference on social media. He said, "To any who wanted to be at #restore2022, but couldn't be. It might be hard. Many of you previously were hurt by exclusion.
I want to say: You are missed. I wish you could be here. Sending hugs and hoping to meet you one day."
Unlike the first Restore Conference in 2019, which featured a full band leading worship, this year's event was very simple: Josh Caterer leading on guitar with another musician on keyboard. TRR reporter Sarah Einselen caught a moving moment when attendees sang, "It is Well."
Author and professor Karen Swallow Prior, whose session was in dialogue with Thompson, summed up the two-day gathering in a tweet.
She wrote: "Reflecting … today on what I came away with from #Restore2022: 1. We have so much to learn from abuse survivors 2. It's not that hard to learn if we want to. 3. I have never been around more humble, forgiving, hopeful people."
Watch The Roys Report for additional coverage of Restore Conference and details to come about how to listen and watch speaker sessions. 
This article has been updated to correctly identify an attendee.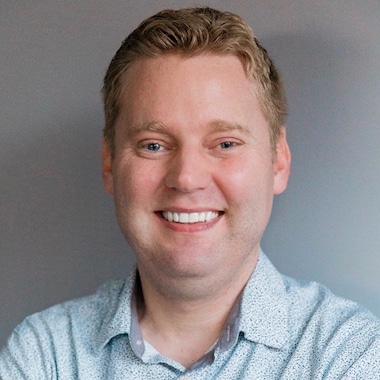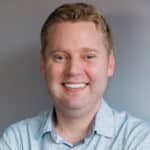 Freelance journalist Josh Shepherd writes on faith, culture, and public policy for several media outlets. He and his wife live in the Washington, D.C. area with their two children.