Sarah Davis, the CEO of Ravi Zacharias International Ministries (RZIM) and daughter of Ravi Zacharias, today broke her months-long silence and apologized for her leadership failures. Davis also signaled that the apologetics ministry may reboot sometime in the future.
Meanwhile, Carson Weitnauer, former RZIM U.S. Director and founder of Reasons for God, posted a blog today extremely critical of Davis and RZIM Senior Vice President Abdu Murray, and President Michael Ramsden. (Just four days ago, Murray apologized for his actions surrounding the RZIM scandal. Both Murray and Ramsden have also sent letters of apology to Lori Anne Thompson, Zacharias' victim in the 2017 sexting scandal. These are published at Thompson's blog, along with her response.)
Weitnauer said all three RZIM leaders are responsible for RZIM's implosion, yet to date, none has resigned.
"To my knowledge, every senior leader who was part of enabling and concealing Ravi's repeated abuse and misconduct is still employed by the organization . . ." Weitnauer wrote. "For a ministry committed to the truth, it is strange that there are so few consequences for saying what is false."
Davis' statement
Davis said she is grieved that in 2017, when the sexting allegations first surfaced concerning her father, she didn't believe the victim, but instead sided with her father. Likewise, she said she regretted that in 2020, when information about her father's abuse surfaced again, she again refused to believe the allegations.
Give a gift of any amount to The Roys Report this month, and you will receive "In the House of Friends: Understanding and Healing from Spiritual Abuse in Christian Churches" by Kenneth Garrett. To donate, click here.

"I made serious errors that only furthered deep wounds . . ." Davis said. "I believed this man, my father, whom I loved and trusted more than anyone else, could not have done these things. . . . But I was wrong. And it's been sad that it's easier to be fooled than to convince someone that they've been fooled. And now I know that more than ever to be true."
Davis also apologized specifically to Zacharias' victims, stating that she wants to "right the wrongs where possible.
"(T)o the women who were victims of my father's abuse, I think of you every single day," Davis said. "I am utterly devastated. I am sorry I did not see you. I am sorry that you were made powerless and rendered voiceless."
Davis also signaled that RZIM intends to reboot the apologetics ministry after a time of reflection and correction. (Previously, Davis had said that RZIM would change its focus to evangelism and victims of abuse.)
"(T)o those of you who want us to get back to doing ministry again, thank you for how you have stood with this team in their calling," Davis said. "We, too, want to get back to what we feel passionately God has called us to do—to preach the gospel to a hurting world. But first, we must engage in this very important ministry—to acknowledge, to respond to, and to address how these things could have happened at RZIM."
Davis briefly mentioned the independent investigation by Guidepost Solutions RZIM commissioned in February "to conduct a thorough evaluation of RZIM."
As a result of the work Guidepost is doing, Davis said that RZIM hopes to better understand abuse and how to prevent it. She added that the ministry also hopes to learn from its errors and incorporate "better forms of accountability."
However, Davis did not give any updates on the investigation. She also did not mention when, or if, the report from the investigation will be available.
Davis ended her statement by appealing to those who have sexually abused others, as her father did, to confess their sins.
"As someone who has received God's forgiveness, and received the forgiveness of others, and as someone who has been deeply wronged, I am asking you to have the courage to give your victims the justice and dignity of acknowledging the truth," she said.
Weitnauer's Blog
Carson Weitnauer's blog, published at Scot McKnight's Jesus Creed, presented a stark contrast to Davis' statement.
Although top RZIM leaders may renounce their past ways of behaving, Weitnauer said RZIM continues to have "Ravi's DNA," including a pattern of secrecy and cover-up.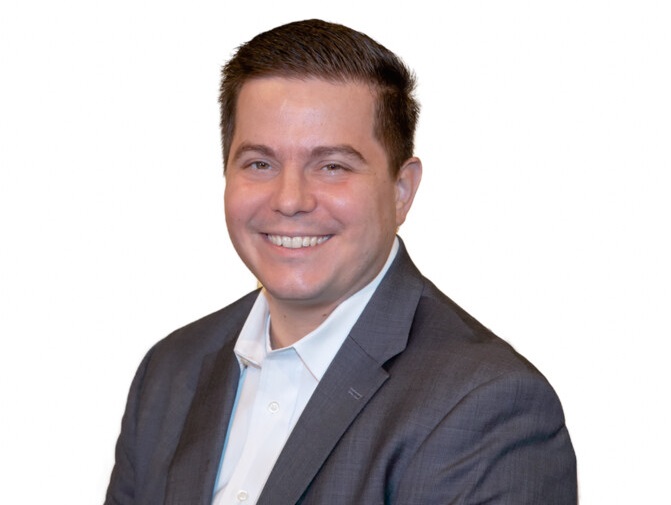 Weitnauer noted that on March 10, Davis explicitly stated "both internally and publicly," that RZIM would not require non-disclosure agreements for the upcoming staff layoffs. But according to Weitnauer, when the layoffs began on March 11, employees were required to sign NDAs to receive severance.
Weitnauer also noted that all of RZIM's board members remain anonymous and that RZIM has not committed to publishing a comprehensive report following the Guidepost Solutions investigation.
Given that being like Ravi was "one of the primary filters for selecting the leaders and speakers of RZIM," these actions are not surprising, Weitnauer said.
Weitnauer also noted that the senior leaders of RZIM—Sarah Davis, Michael Ramsden, and Abdu Murray—were all part of the internal Task Force, which determined RZIM's response to Lori Anne Thompson.
All of them knew that Zacharias paid $250,000 to secure the Thompson's NDA, he said. Weitnauer added that "knowledgeable insiders" say the money was routed through RZIM, which makes these leaders "terribly complicit" in Zacharias' abuse of Thompson. This is especially the case, he said, since privately, leaders alleged that no money had changed hands at all.
"RZIM can put a fresh coat of paint on the organization," Weitnauer wrote. "A new name, new branding, a new website. But those cosmetic changes will not address the toxic culture formed by the board and senior leaders who continue to sit in positions of power at Ravi Zacharias International Ministries."
Weitnauer ends his blog by calling on RZIM to truly repent and at minimum, to bring in a new independent board and to publish the results of the Guidepost Solutions investigation.