Public documents show Samaritan's Purse has spent hundreds of millions less than it raised in recent years and has amassed assets exceeding a billion dollars. This massive reserve is raising red flags among nonprofit experts and charity watchdogs. They say nonprofit groups are supposed to use their funds to fund their mission, not fill their bank accounts.
According to Samaritan's Purse's IRS Form 990 for 2020, the organization brought in $894 million in total revenue in the 2020 fiscal year and spent only $670 million—a $224 million difference.
In 2021, the difference was starker. The organization headed by Billy Graham's son, Franklin Graham, brought in over a billion dollars, according to its audited financial statements. But Samaritan's Purse spent just $715 million—almost $300 million less than it received.
The audited financials also show Samaritan's Purse ended 2021 with over $1.2 billion in net assets. Nearly half of that was in cash or cash equivalents.
Andy Rowell, a ministry leadership professor at Bethel Seminary, recently called attention to the organization's apparent profits on Twitter.
Give a gift of $30 or more to The Roys Report this month, and you will receive a copy of "Pivot: The Priorities, Practices, and Powers That Can Transform Your Church into a Tov Culture" by Scot McKnight and Laura Barringer. To donate, click here.
Oh wow. Franklin Graham's Samaritan's Purse (a "non-profit organization") made $224,339,099 in 2020 in profit (Revenue less expenses"). $224 million. https://t.co/Ru0cV14LeV pic.twitter.com/xZWuMIcrAW

— Andy Rowell (@AndyRowell) June 21, 2022
In an interview with The Roys Report, Rowell said, "I think I would, as a donor, want to know—how is it that there are emergencies all the time that are crucial in our world and you've seen fit to save that much money?"
Rowell said he is not an accountant. But he's followed Samaritan's Purse for a few years and believes there's a pattern of spending a lot less than it brings in.
Howard "Rusty" Leonard, a finance expert who founded watchdog group MinistryWatch, noted that Samaritan's Purse has "a profit margin that rivals the best companies."
"It seems like they're bringing in money faster than they've been able to figure out a way to spend," Leonard added.
He suggested the ministry may have budgeted based on conservative expectations of how much the organization would raise, then beat those expectations handily.
A spokesman for Samaritan's Purse, Mark Barber, declined to say why leaders thought donations had grown, or whether large or small donations were most responsible for the increase.
But in response to questions from The Roys Report, Barber provided an emailed statement from Samaritan's Purse Chief Operating Officer Ron Wilcox, who thanked God for the financial resources the organization had gathered.
"When a disaster or crisis hits, devastating a population, we may be working and serving in that region for months, years, or decades," Wilcox said in the statement.
"It would be unrealistic, unwise, and poor stewardship to expend funds in haste all in one year versus long-term, quality impact over a period of months or years as the needs evolve and various phases of the crisis response develop."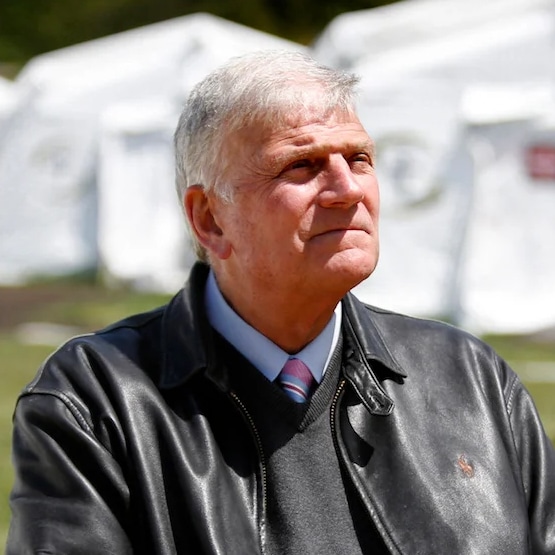 This is not the first time Samaritan's Purse has been criticized for the way it handles money, though previous controversy has centered on the salary of the group's CEO Franklin Graham.
In 2014, Graham received total compensation of $889,000 for leading two nonprofits—his father's namesake ministry, the Billy Graham Evangelical Association (BGEA), and Samaritan's Purse. Franklin Graham received $259,000 from the BGEA in 2014 and an additional $630,000 from Samaritan's Purse.
Franklin Graham's current combined salary is unknown because the BGEA stopped publishing IRS form 990s in 2015. Last year, Graham received $740,000 from Samaritan's Purse alone.
Graham also has garnered criticism for his vocal support of former President Donald Trump and his role in suppressing Naghmeh Panahi's story of her husband's abuse.
Gift box program dwarfs disaster relief efforts
Though Samaritan's Purse funds many disaster relief efforts, the nonprofit spends the most money on its annual Operation Christmas Child (OCC). This program gathers Christmas gifts to distribute to children worldwide.
In 2021, Samaritan's Purse spent $313 million — or just over half of its total ministry spending— on Operation Christmas Child, its audited statements show.
OCC shipped out more than 10.5 million gift boxes to children around the world in 2021. About 9.1 million of those were collected in the U.S.
The suggested donation to cover shipping costs increased from $7 to $9 per shoebox in 2017, remaining $9 through 2021. It increased again to $10 this year amid skyrocketing shipping costs worldwide.
In contrast, Samaritan's Purse spent $126 million on disaster relief efforts in 2021 and another $43 million on medical ministry.
Revenues for Samaritan's Purse were around $700 million for several years before jumping dramatically in 2020, during the COVID-19 pandemic.
The organization provided field hospitals in Italy and New York City that year, among other pandemic-related efforts.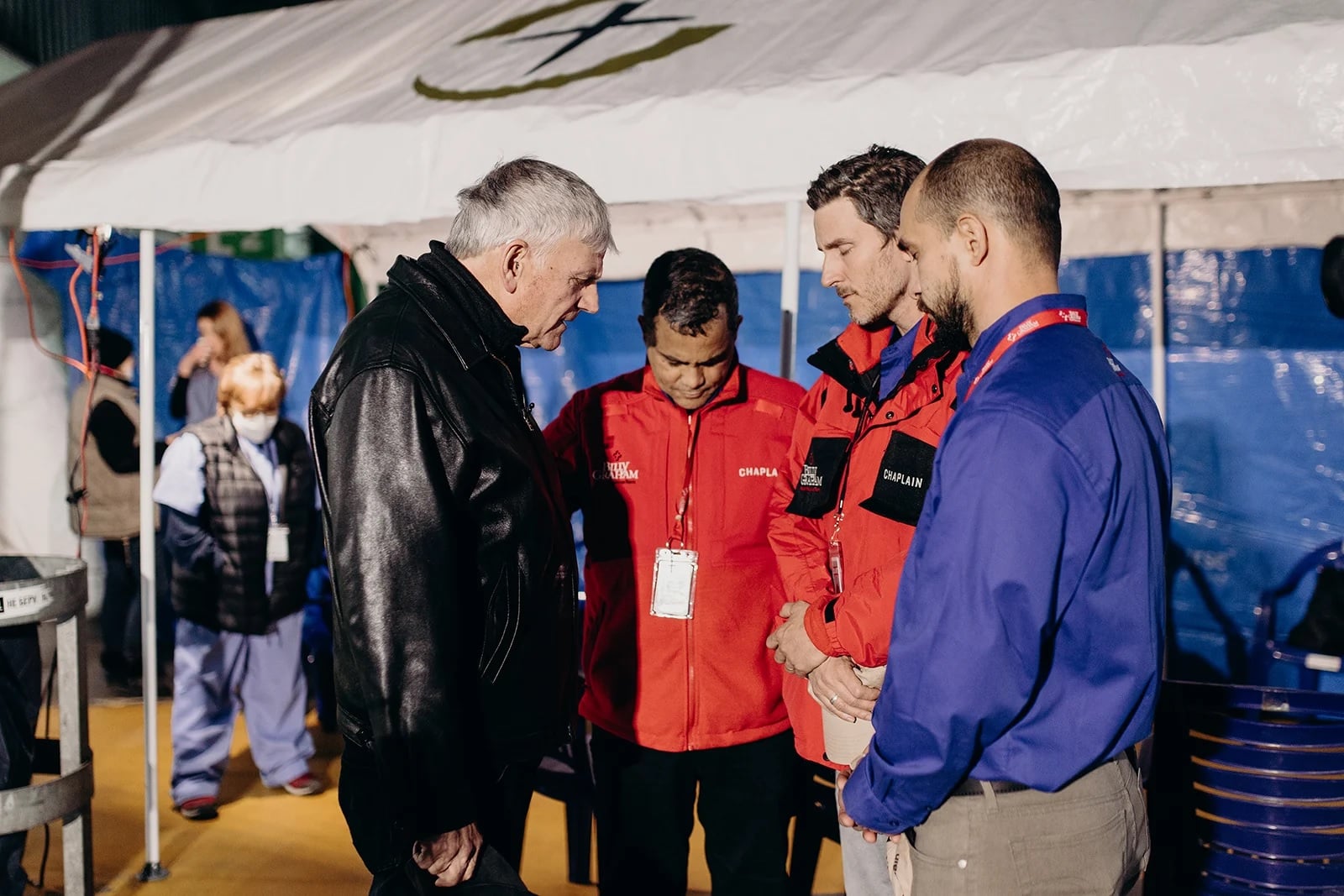 Samaritan's Purse spent about $50 million on medical ministry in 2020 and another $116 million on emergency relief, according to that year's audited financials. It spent $285 million on Operation Christmas Child in the same year.
Funding the mission or filling bank accounts?
Spending less than an organization takes in isn't necessarily a bad thing, according to a scholar who researches nonprofit finances. But keeping too much on hand can mean the organization isn't doing what it's supposed to.
"For us, the question is, is the organization fulfilling their mission?" said Cleopatra Charles, a Rutgers University associate professor with a PhD in public policy and administration. Speaking broadly about general nonprofit practices, she said that "having all this idle cash just sitting around is not going toward fulfilling (an organization's) mission."
And while nonprofits were worried in 2020 that the COVID-19 pandemic would imperil them, Charles said she has heard from several that actually ended up better off financially than they were pre-pandemic.
In general, nonprofits should have enough reserves to cover three to six months' worth of expenses, Charles said. "Anything larger than six months kind of raises a red flag for me."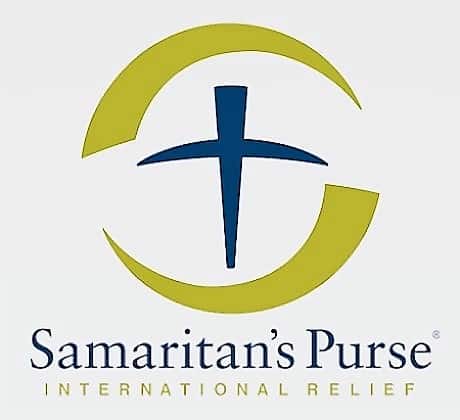 The 2021 financial statements for Samaritan's Purse show enough cash assets to fund the organization for nine months. (Two-thirds of those assets are donor-restricted, though.) The investments of Samaritan Purse could fund the organization for another five months. 
Leonard said having more than six months' reserve isn't that unusual among Christian organizations, and some, like the American Bible Society, have much more.
But if Charles saw a big reserve in an organization's financials, she said she would look further to see whether something unusual that happened that year—or if it was a pattern over several years.
"If it's something that's happening consistently, then I would wonder, should they be putting more money into programs, should they be doing more stuff?" Charles said.
Form 990 filings and audited statements are publicly available on the IRS website and from Samaritan's Purse. They show a pattern of the group spending significantly less than it raises for the past seven years.
The 2020 financials for Samaritan's Purse show it took in over $221 million more than it spent that year. And previous Form 990s show Samaritan's Purse raising millions more than it raised every year from 2016-2019. Surpluses ranged anywhere from $28 million to $189 million for each of those years.
Samaritan's Purse is accredited by the Evangelical Council for Financial Accountability (ECFA). Jake Lapp, ECFA's vice president of member accountability, didn't answer whether the ECFA knew about the size of Samaritan's Purse's assets. But Lapp told TRR in an email that the ECFA doesn't prescribe how big a ministry's cash balance should be.
Lapp stated that the ECFA requires its members to "establish reasonable procedures to ensure that all ministry funds are used in conformity with applicable laws and regulations and to fulfill the organization's exempt purposes."
The size of a ministry's cash reserves "can be dependent upon several variables, including the nature of the ministry and cash with donor-imposed restrictions," Lapp noted.
Comparing Samaritan's Purse to other Christian charities
Samaritan's Purse COO Ron Wilcox argued that running a global relief organization "is different than almost any other nonprofit" when it comes to budgeting and reserve funds. Expenses at many nonprofits are fixed, he stated, so half a year's reserve would make sense elsewhere. In contrast, he said, reserve funds allow the organization to respond quickly in emergencies.
Wilcox stated that leadership of Samaritan's Purse believes "it would be irresponsible, in such uncertain times, to maintain only a three- to six-month operating reserve."
Over the years, Rowell has compared Samaritan's Purse to two other large evangelical organizations with a similar mission—Compassion International and World Vision.
Compassion International is known for pairing sponsors with individual children in poverty. World Vision carries out a variety of global humanitarian relief efforts. Leonard said it was fair to compare them with Samaritan's Purse.
Neither of the other two organizations has massive assets, Rowell pointed out. And they rarely take in much more than they spend.
Compassion International's most recent audited statements show that organization received over a billion dollars of revenue in both fiscal years 2020 and 2021. It spent about that much both years and ended fiscal year 2021 with $363 million in net assets. That's less than a third of the net assets of Samaritan's Purse.
Financial disclosures for World Vision showed it spent about as much as it received in fiscal years 2019, 2020 and 2021. And it ended fiscal year 2021 with about $310 million in net assets.
Samaritan's Purse also pays its CEO, Franklin Graham, at least $200,000 more than both World Vision and Compassion International pay their top executives. Compassion paid its CEO, Santiago Mellado, $477,000 in total compensation for 2019. World vision paid its CEO, Edgar Sandoval, $524,000 in 2020.
Barber, the spokesman for Samaritan's Purse, did not respond to questions about Graham's salary from Samaritan's Purse and the BGEA.
Board members have family on staff
Rowell also noted that just nine of the 16 board members for Samaritan's Purse are independent.
Franklin Graham is on the board, as are his son Roy Graham and his daughter Jane "Cissie" Austin Lynch. Several other board members, including Liberty University President Jerry Prevo, also have relatives working for Samaritan's Purse.
At the Restore Conference last month, MinistryWatch President Warren Cole Smith said board members "should not have financial or familial arrangements with the organization they are governing."
Similarly, the ECFA states that nonprofit boards should be comprised of predominantly independent members. A slim majority of Samaritan's Purse board members are independent.
ECFA confirmed by email that Samaritan's Purse complies with the ECFA's standard for board governance.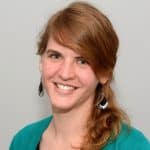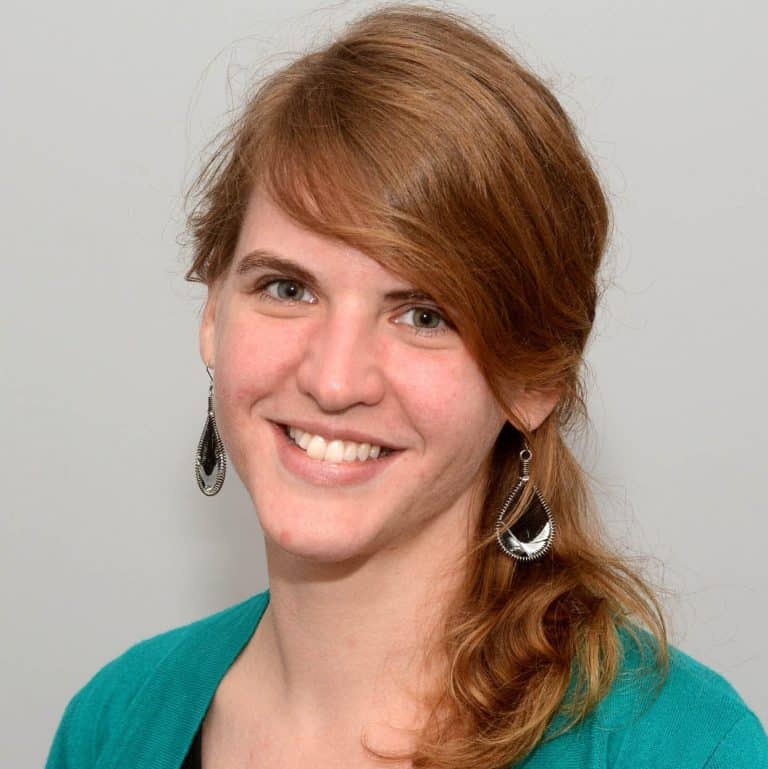 Sarah Einselen is an award-winning writer and editor based in Texas.