Responding to allegations that it has mishandled allegations of abuse in the past, the Southern Baptist Convention's Executive Committee announced Friday that it had retained a firm to "conduct an independent review of its processes," according to a statement from Ronnie Floyd, president of the Executive Committee.
The review by Guidepost Solutions, comes in response to allegations by Russell Moore, until recently the president of the SBC's Ethics and Religious Liberty Commission, claiming that Floyd and Georgia pastor Mike Stone had tried to delay attempts to deal with abuse and to silence abuse survivors. 
"Guidepost Solutions is a global leader in monitoring, compliance, sensitive investigations, and risk management solutions and has deep experience providing advice and counsel to faith communities in this area," according to the statement.
Besides reviewing Moore's allegations, Guideposts will "review and enhance training" provided to the Executive Committee Staff and trustees on responding to abuse matters.
 "The SBC Executive Committee commits to providing full support and transparency to Guidepost Solutions including making individuals available for interviews and providing relevant documents," the statement said. 
Give a gift of any amount to The Roys Report and receive a copy of "Have we lost our Head?: Reconnecting churches with Jesus" To donate, click here.
Abuse advocate and attorney Rachael Denhollander, who has been critical in the past of SBC officials' treatment of alleged sex abuse victims, called Guidepost Solutions a "highly qualified firm" that is capable of reviewing the Executive Committee's actions and advising SBC leaders.
"The question is whether the Executive Committee allows them to do their job," said Denhollander, a former gymnast who was the first to accuse former USA Gymnastics doctor Larry Nassar of abuse.
Denhollander called for the Executive Committee to expand the mandate given to Guidepost to include a full written report and a review of all paid staff and elected officials.
"If they get those two things, Guidepost can do their job," she said.
Denhollander criticized SBC leaders during a 2019 "Caring Well Conference" on responding to abuse, leading to pushback from those leaders. In leaked clips of meetings with Moore, then head of the SBC's Ethics and Religious Liberty Commission, Floyd said he was not worried about "what survivors can say."
 "I am not worried about that," he is heard saying in the audio clips, released by a Texas pastor who is a former ERLC staffer. "I'm thinking the base. I just want to preserve the base."
Floyd has said those audio clips mischaracterize his response to abuse.
Moore, who resigned recently after years of controversy, cited the pushback over abuse and over the ERLC's work on race in a letter to ERLC trustees before his resignation. 
Rolland Slade, chairman of the Executive Committee, has expressed support for an independent investigation into Moore's allegations. Two Southern Baptist pastors have announced plans to propose an independent investigation during the SBC's annual meeting next week in Nashville, which is expected to draw more than 16,000.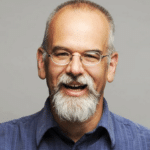 Bob Smietana is a national reporter for Religion News Service.