Support for a third-party investigation into the Southern Baptist Convention's (SBC) handling of sex abuse allegations is mounting in the wake of a bombshell new letter authored by former SBC leader Russell Moore.
Two SBC pastors announced over the weekend they will make a motion at the upcoming meeting of the SBC for the newly elected president to hire an outside firm to investigate.
The pastors—Ronnie Parrott of Christ Community Church in Huntersville, North Carolina, and Grant Gaines, pastor of Belle Aire Baptist Church in Murfreesboro, Tennessee—say an investigation is necessary to discover the truth.
"We don't need any more of the 'he said this,' and 'he said that' comments," Parrot said. "We need the truth. An independent, third-party investigation is the only path forward for the truth."
In two letters, written a year apart, Moore accused executive committee members of mistreating sex abuse survivors and trying to intimidate advocates.
Give a gift of $25 or more to The Roys Report this month, and you will receive a copy of "I Can't Hear God Anymore: Life in A Dallas Cult" by Wendy Duncan. To donate, click here.

In Moore's most recent letter, dated May 31, Moore accuses Mike Stone of stonewalling attempts to root out sexual abuse. Stone is an executive committee member who's running to succeed J.D. Greear as SBC president.
Stone called Moore's accusations "absolutely slanderous" in a video released over the weekend.
New letter calls situation a 'crisis'
Moore, who resigned as president of the Ethics and Religious Liberty Commission (ERLC) last month, detailed to Greear what he saw as "the crisis of sexual abuse as it relates to the SBC Executive Committee." The executive committee is the SBC's governing body.
Moore accused the committee of "the spiritual and psychological abuse of sexual abuse survivors. . . along with a pattern of attempted intimidation of those who speak on such matters."
In addition, he named some committee members, who he said had tried to delay efforts to assess church mishandling of abuse cases. He also alleged "the issue of sexual abuse lurks just below the surface of so much of the controversy of the last few years."
Greear said Monday he "was aware of some things contained in the letter, but not everything."
The 4,700-word letter, released Friday night by The Baptist Blogger website, shed more light on issues Moore referred to in a letter to the ERLC trustees. That letter was released last Wednesday, but was written February 24, 2020.
Following the release of both letters, Pastors Parrott and Gaines announced on social media their intentions to push for an independent investigation.
"The public witness of the SBC matters to every Baptist pastor I know," Parrott and Gaines wrote in a pair of posts on social media. "I, like many others, want transparency and accountability in our entities."
Daniel Akin, president of Southeastern Baptist Theological Seminary, and Jared C. Wellman, a member of the convention's executive committee, voiced their support for an investigation within hours of the pastors' announcement.
An SBC presidential candidate named
In Moore's latest letter, he said both he and Greear faced pushback "from figures within the Executive Committee in merely raising questions about sexual abuse" following an investigative report published by the Houston Chronicle.
The Chronicle's report covered hundreds of sexual abuse cases and allegations involving Southern Baptist church leaders and volunteers. Moore accused members of the committee of reacting to efforts to speak publicly about the newspaper's findings with "backroom and hallway threats of retribution and intimidation."
Moore particularly accused Mike Stone, then chairman of the executive committee, of attempting to slow-walk the launch of a process to assess credible allegations of sexual abuse in SBC churches.
"If Stone had been able to delay its formation as he wished, we would be here two years later without even the most minimal mechanism to assess churches mishandling abuse. . ." Moore wrote.
Stone is one of several running for SBC president, including Al Mohler of The Southern Baptist Theological Seminary and reformer Randy Adams.
In a video posted Saturday, Stone called Moore's letter "absolutely slanderous," but did not address specific accusations.
Stone had previously accused Moore of "an attempt to influence the upcoming presidential election in the SBC."
SBC officer elections are scheduled to take place June 15 during the convention's annual meeting.
Other leaders also accused
Much of Moore's May 31st letter centers on the SBC's response to the disclosure by former Lifeway leader Jennifer Lyell in 2019 that she had been abused by a former Southern Baptist seminary professor who was returning to the ministry. Portions of her story first shared with Baptist Press, the SBC's official media outlet, were omitted in a Baptist Press article that portrayed her abuse as a consensual affair.
The article was retracted several months after publication following strong criticism from survivor advocate and attorney Rachael Denhollander over the SBC's handling of Lyell's case.
Moore said he and the executive committee's president at the time, Ronnie Floyd, faced backlash from Stone and other executive committee members after Denhollander's comments. In her speech at the ERLC's Caring Well Conference on sex abuse, Denhollander said multiple SBC entities besides Baptist Press, including the executive committee and Moore's ERLC, had failed survivors within the SBC.
"The Denhollander moment at the Caring Well Conference enraged certain leaders of the Executive Committee," Moore wrote. He said those committee members threatened to censure Greear and investigate Moore's ERLC.
Greear was not censured, but the executive committee did launch a task force to investigate the ERLC. The task force's report was released earlier this year. Moore alleged that the task force was intended "to keep a cloud over me, and to attempt to get me to self-censor and be silent about these matters."
Moore also said Floyd had told him the executive committee would not make a public statement about whether a previous executive committee president had abused his authority to initiate an extramarital sexual relationship.
Frank Page resigned from his post in 2018 over a "morally inappropriate relationship" and went on to lead an SBC church in South Carolina.
Moore accused "Stone and his allies" as well as Augie Boto, who was interim executive committee president between Page and Floyd, of stonewalling "many attempts at reform for the sake of the sexually abused."
Boto retired in 2019 after serving as the executive committee's executive vice president and general counsel since 2007.
A working phone number for Boto could not be found.
However, Floyd said in a short statement published Saturday, that he did "not have the same recollection" as Moore of the interactions for which Floyd was present.
Yet three anonymous SBC institution employees confirmed details from Moore's letter with The Washington Post.
Denhollander also confirmed Moore's characterizations in his letter both publicly and to the Post, saying executive committee leaders including Floyd "refused to even communicate" to resolve Lyell's complaint.
Lyell also confirmed Moore's account.
A call to investigate
Moore said in his most recent letter that this year, he had planned to ask delegates at the SBC annual meeting to authorize a third-party investigation of the executive committee's activities.
Gaines and Parrott cited Moore's letters in their call for an investigation.
The pastors' proposed motion asks for a report to be made at the convention's next annual meeting, detailing the investigation's findings and resulting actions the convention should take.
Russell Moore – Letter to SBC President – May 31, 2021
rdm-final-letter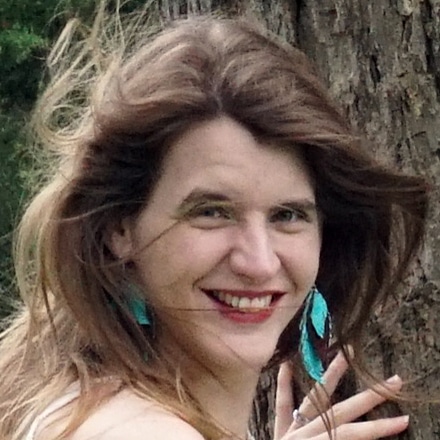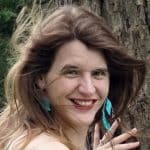 Sarah Einselen is an award-winning writer and editor based in Texas.