While millions are glued to their cell phones playing Pokemon Go this summer, you can actually use your phone to do something productive – to grow spiritually and to advance the kingdom of God! Thanks to ingenious phone apps developed for Christians, you can listen to sermons from world-renown preachers, discover new ways to memorize Scripture, and even strategically pray for the persecuted church.  Best of all, these apps are free, so there's really no reason not to get them! Here are six unique apps I recommend, but if I missed one of your favorites, please share it in the comments below. 
The Bible App
The Bible app from YouVersion is exactly what it sounds like – an app that delivers the text of the Bible to your mobile phone. Downloaded by more than 230 million users, the free app is one of the most popular on the internet. It's also extensive. Users can access more than 1,200 Bible translations in over 900 languages, including some audio versions. Features like highlighting, bookmarks, notes, and reading plans make it a great study resource. And, creating an account lets you sync your notes and preferences with all your devices and the Bible.com website.
SermonAudio
The SermonAudio app lets users "search through the world's largest library of free MP3 sermons from thousands of different speakers" and stream them on your mobile device. In addition to audio sermons from churches around the world, you can also access video sermons and even PDF transcripts.
Robust searching and browsing tools help users navigate the trove of information, and the app's editors choose daily feature sermons. As a bonus, you can even browse an online hymnal.
Scripture Typer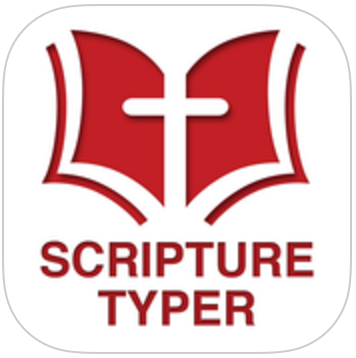 Looking to memorize Bible verses? Scripture Typer guides users through a "3-step memorization process" to help users commit Scripture to memory. Choose your favorite verses to organize into a personal library, or use one of 57 verse collections.  The app can remind you to review verses to keep you on a schedule. One fun feature is the Bible memory group – invite your friends and family to memorize verses with you!
Give a gift of $25 or more to The Roys Report this month, and you will receive a copy of "Is it Me? Making Sense of Your Confusing Marriage" To donate, click here.
VOM Pray Today
Every five minutes, a Christian is martyred for his or her faith. There are many ways to help, but the first and best thing we can do is pray. The Pray Today app from The Voice of the Martyrs sends users a new prayer request every day. According to The Voice of the Martyrs, the "Pray Today app provides specific prayers for your brothers and sisters facing persecution for their faith in the world's most difficult places. Sample prayers include asking the Lord to "strengthen Christian leaders who are under pressure and that the Lord will open doors to evangelize in areas hostile to the gospel."
Bible Pathway Adventures
The Bible Pathways Adventure storybook app aims to help parents teach their children about the Bible in a fun, creative way. The app's creators say they've "taken your best-loved bible stories and added world-class audio and colorful illustrations to bring the Bible's most famous characters to life." To make storytime even more fun, the creators included simple quizzes and "Adventure Scrolls," which are packed with exciting archaeological, historical, and cultural discoveries. Users can also use the app to create free, printable resources for homeschool, Sunday school and mission programs.
Moody Radio App
Love Moody Radio? Listen to it anywhere, anytime with the Moody Radio App. Stream your local Moody Radio station live, or listen to archives of your favorite shows — like Up for Debate —on demand.
What's your favorite faith-focused app? Please Share in the comments.