For decades, John Smyth, a leading figure among Anglicans in Britain, engaged in "sadomasochistic" abuse of boys in his care. And for years, his son, P.J. Smyth—a pastor, author, and church planter—has claimed ignorance about his father's abuse, which was buried for 35 years before finally becoming public in 2017.
Yet last month, P.J. Smyth stepped down from leadership at both the church he pastors—Monument Church in Gaithersburg, Maryland—and Advance—a coalition more than 115 evangelical churches launched by New Frontiers.  
According to an article in The Telegraph on Sunday, the move comes after recent allegations that P.J. Smyth made a series of misleading statements in 2017, when news of his father's abuse first broke. 
A statement at Advance's website, says, "Allegations have recently been raised about the accuracy of statements made by PJ Smyth in 2017 relating to his father, and associated issues.
Advance added that its global leadership team is in the "process of drawing up terms . . . for an independent and external review of the accusations and evidence." 
Give a gift of $25 or more to The Roys Report this month, and you will receive a copy of "Is it Me? Making Sense of Your Confusing Marriage" To donate, click here.
Smyth's now-deceased father, John Smyth, was the chairman of the Iwerne Trust, a group that ran a system of evangelical camps in Britain where both John Smyth and a leading Anglican cleric, Jonathan Fletcher, allegedly groomed boys and then abused them.
Smyth's abuse was first discovered in the 1980s. But instead of publicly exposing him, the Iwerne Trust (now the Titus Trust) allowed Smyth to go to Africa to minister. While there, Smyth served with Zambesi Ministries and continued his abuse.  
One boy at a camp in Africa where Smyth served was found bruised and drowned in a camp pool. Smyth was arrested during the boy's homicide investigation, but the investigation was eventually dropped.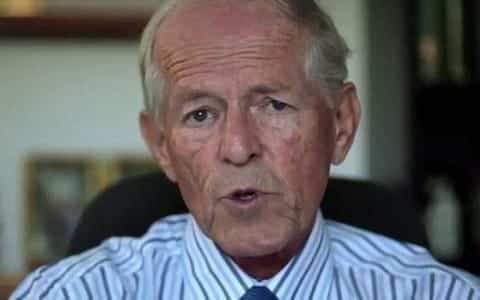 In 2017, when news of John Smyth's abuse became public, P.J. Smyth was pastoring Covenant Life Church (CLC) in Gaithersburg, Maryland—a former Sovereign Grace Ministries church. (Prior to Smyth's arrival, Covenant had been rocked by a series of scandals involving the cover-up of sexual abuse and the subsequent resignations of lead pastor, CJ Mahaney and his successor Joshua Harris.) 
Initially, Smyth asserted that he was just 10 years old when his father's abuse occurred and said he had "no knowledge of specifics." He also initially mentioned only his father's abuse that occurred in England in the 1980s, and not the abuse later in Africa.
Soon after the first statement, Smyth issued a second one, saying, "it is not strictly accurate to say, 'I was not involved with those interactions.'"
According to a statement at the time by Covenant's elders, Smyth's second statement came after a UK reporter and a pastor in Zimbabwe noted that Smyth had attended a meeting in 1993 where allegations of his father's abuse were discussed. (This meeting is also documented in a 1993 report by a civil rights lawyer, documenting John Smyth's abuse.)
Smyth claimed his error occurred because his "memory was flawed." 
However, some, like blogger and former Sovereign Grace Ministries board member, Brent Detwiler, asserted at the time that Smyth's misstatements were "utter deception."  
"You didn't want CLC members to know about the alleged beatings of boys in Zimbabwe," Detwiler wrote. "Instead, you wanted them to think it was all in the distant past—'more than three decades ago' and confined to the UK.  That is deceptive."
The following year, in 2018, five board members at Covenant Life Church resigned due to issues with P.J. Smyth's character, according to a 15-page document posted online. In the document, the elders list Smyth's lack of transparency and changing stories concerning his father's abuse as a main reason for their resignations.
They wrote: "(P.J. Smyth) would give us information, and then we would go out and communicate something (to the congregation) and then he would tell us, 'oh, I forgot about this,' but we found out later that 'I forgot about this' was because a newspaper was about to report on something and make it public."
The elders' document also reveals that Covenant's board voted twice to terminate Smyth, before reversing their decision so Smyth could be released on good terms to plant Monument Church.
In a post Saturday, Detwiler said he raised issues about P.J. Smyth with New Frontiers and Advance years ago, but the ministries defended Smyth.  
Detwiler claims that now "that same evidence has forced them to do an investigation because crucial witnesses in my account have come forward and some additional evidence has been acquired." 
The Roys Report reached out to Advance and New Frontiers for comment concerning Detwiler's characterization, but they did not respond by time of publication.
Lee Furney, who recounted abuse by both John Smyth and Jonathan Fletcher on a recent Roys Report podcast, said he first raised issues surrounding P.J. Smyth with Smyth's accountability partners last August.  
"New Frontiers and Advance have taken this matter seriously and acted responsibly in order to move towards a thorough independent review," Furney said. "Sadly, it's not often that Christian organizations and leaders welcome robust scrutiny without bunkering down or going on the counterattack, I'm grateful for their approach so far."   
In response to the recent developments, Andy Morse, one of John Smyth's victims, told The Telegraph that P.J.'s stepping down is "an important step towards justice." 
Another Smyth victim, who wished to remain anonymous, told The Telegraph he was "saddened." 
"Hundreds of people have known for decades, yet still weekly we learn something more," he said. "Victims will have no peace until the truth has been told." 
Advance said P.J. Smyth will remain off leadership until the investigation is concluded and "thorough assessments can be made."
For the time being, Smyth has also paused his website.