Taylor University has announced D. Michael Lindsay, outgoing president of Gordon College, will become the next president of the Christian liberal arts school in Upland, Indiana.
"Taylor is one of the world's foremost Christian institutions, and I thank God for the wisdom, strength and faithfulness that has characterized the School's leadership for decades," Lindsay said in a written statement released today.
"We are humbled to be called by God and honored by the Board's selection to serve the University, advance its distinctive mission in providing excellent, Christ-centered higher education, and strengthen its promising prospects for future growth and development." 
The previous president, Paul Lowell Haines, resigned from Taylor in August 2019, not long after the nondenominational university hosted then-Vice President Mike Pence as commencement speaker. The decision had sparked controversy on campus, including competing petitions opposing and supporting the vice president's visit and a vote by faculty to express dissent.
Haines did not give a reason for his resignation, and Taylor's board of trustees said at the time his departure was neither solicited nor encouraged by the board.
Give a gift of $25 or more to The Roys Report this month, and you will receive a copy of "Is it Me? Making Sense of Your Confusing Marriage" To donate, click here.
Manuel Rosado, vice chair of the board and co-chair of its presidential search committee, said in Tuesday's statement the committee had surveyed the Taylor community before beginning its search for a new president. It was looking for a president who could "articulate a compelling vision for Taylor consistent with its mission," Rosado said.
And board Chair Chris Goeglein, who co-chaired the committee with Rosado, praised Lindsay's "innovation and creative adaptation."
"A respected Christian leader, Dr. Lindsay has a broad understanding of the complexities facing Christian higher education. His spiritual and intellectual development in cultivating and discipling the next generation of servant leaders is truly a calling," Goeglein said.
Lindsay previously announced his plans to step down at Gordon College in Massachusetts in June, according to the statement.
Before his current position, he was a member of the sociology faculty at Rice University. His book "Faith in the Halls of Power" was nominated for the nonfiction Pulitzer Prize in 2007.
He earned his doctorate in sociology from Princeton University and graduate theological degrees from Wycliffe Hall at Oxford University and Princeton Theological Seminary.
Previous Taylor board Chair Paige Comstock Cunningham has served as interim president of the university since Haines' departure.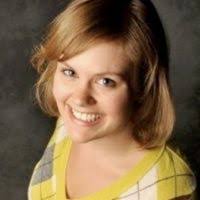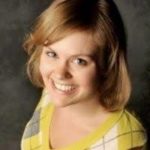 Emily McFarlan Miller is a national reporter for Religion News Service