Marcus Lamb, a televangelist and anti-vaccine advocate, has died following a weeks-long hospitalization for COVID-19. He was 64.
Lamb's Daystar TV posted a brief statement to social media on Tuesday morning: "It's with a heavy heart we announce that Marcus Lamb, president and founder of Daystar Television Network, went home to be with the Lord this morning. The family asks that their privacy be respected as they grieve this difficult loss. Please continue to lift them up in prayer."
The TV network has not publicly acknowledged that Lamb had contracted COVID-19. The Roys Report contacted Daystar through both e-mail and direct phone contacts, but the queries were not answered.
However, reports via social media indicate Lamb was hospitalized for COVID in mid-November. Donna Branham Coleman, a vocalist with Southern Gospel group The Branham Family posted on November 12 that Lamb was "in the hospital with Covid pneumonia and low oxygen levels." Similarly, on November 25, Pastor Rodney Mullins of Life Church in Leavittsburg, Ohio, called for prayer for Lamb and noted that "Oxygen levels (are) dangerously low."
In a statement today, Billy Wilson, President of Oral Roberts University, said he "grieves deeply" at Lamb's passing. He called Lamb a friend and "pastor to millions of people around the world who watched him regularly on Daystar." He added: "This is a significant loss for the Kingdom of God."
Give a gift of $25 or more to The Roys Report this month, and you will receive a copy of "UnLeader" by Lance Ford. To donate, click here.
Similarly, Rev. Samuel Rodriguez, president of the National Hispanic Christian Leadership Conference, said his "heart broke" when he heard the news. "A faithful follower of Jesus, a loving husband, a caring father, (and) a Kingdom visionary with a heart for the lost and broken entered God's presence today," said Rodriguez in a statement.
Daystar programs have regularly featured notable anti-vaccine advocates including Robert F. Kennedy, Jr. in a June 2020 program and Sherri Tenpenny in a March 2021 broadcast. As of Tuesday morning, the network's content hub Vaccines: The Unauthorized Truth remained prominently promoted with dozens of anti-vaccine video clips.
On November 9, Daystar joined with Mississippi-based Christian media organization American Family Association to file a lawsuit against the Biden Administration's COVID vaccine mandate. The rule from the Occupational Safety and Health Administration requires companies with at least 100 workers to mandate staff be vaccinated, or receive weekly COVID testing.
Last December, Lamb made headlines when Daystar was found to have bought a private jet after receiving $3.9 million in PPP loans. Daystar reportedly agreed to repay the funds.
According to the network, Daystar is the second-largest faith-based network in the world with a reach eclipsed only by TBN. Based in the Dallas area, Daystar claims a potential audience of over 100 million U.S. households and satellite TV reach to "over 200 countries."
Alongside his wife, Joni, Marcus Lamb founded Daystar Television Network in 1997 when it launched with a live broadcast of T.D. Jakes' The Potter's House Church in Dallas. The Lambs were regularly invited by Joel Osteen to speak at Lakewood Church in Houston, one of the nation's largest churches.
Throughout his decades on-air, Lamb interviewed several prominent public officials including President George W. Bush at the White House; President Barack Obama during his campaign; Texas Governor Rick Perry; and Israeli Prime Minister Benjamin Netanyahu at the Knesset in Jerusalem.
According to his bio, Lamb was born October 7, 1957 in Cordele, Georgia near Macon, where he was raised. He graduated Magna Cum Laude from Lee University in Cleveland, Tennessee. He and Joni Trammell of Greenville, South Carolina were married in 1982. He first founded a Christian TV station in 1985 in Montgomery, Alabama, prior to moving to the Dallas area.
He is survived by his wife of 39 years, Joni, their three children, Jonathan, Rachel, and Rebecca, and multiple grandchildren.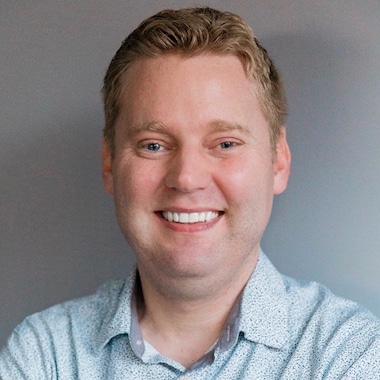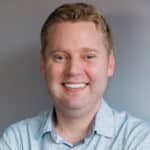 Freelance journalist Josh Shepherd writes on faith, culture, and public policy for several media outlets. He and his wife live in the Washington, D.C. area with their two children.