A year ago, I reached out and asked you to help me continue to expose corruption within the evangelical church and spur reform.

You responded.
As a result, The Roys Report has become established as an independent, Christian media outlet, bringing truth and accountability to a church badly in need of reform and restoration.
Over the past 12 months, The Roys Report has investigated and exposed major stories, such as:
A sexual predator hired by Cedarville University
James MacDonald relaunching his ministry despite misuse of millions
Abuse and coverup at Acts 29
The ECFA repeatedly failing to hold Christian ministries accountable
Alleged cover-up of sex crimes by Summit Pastor Bryan Loritts
Alleged sex abuse by Willow Creek co-founder Dr. Gilbert Bilezikian
We've also produced nearly 50 radio shows and podcasts on a range of topics like identifying spiritual abuse, narcissist pastors, and "discerning discernment blogs." Aimee Byrd told about cyberbullying by leaders in her denomination. Dr. Diane Langberg discussed why abusive leaders should not be restored to ministry. And a woman raped by a former youth pastor at a megachurch confronted her abuser and the church that protected him.
We also hosted the Restore Chicago conference, which ministered hope and healing to the approximately 300 people who attended. This powerful day of honest and inspirational talks, worship, and prayer validated the pain so many have experienced. But it also reminded us that God is still working through His people and hasn't given up on His Bride.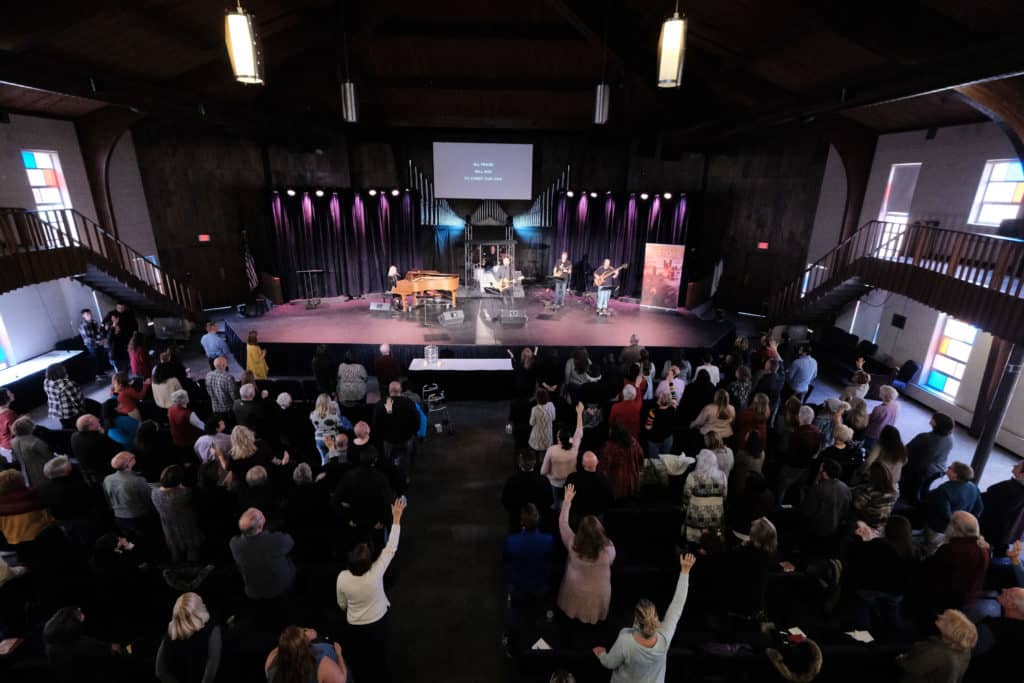 None of these things would have happened without your support. And my board and I are extremely grateful to all of you who prayed for this work and/or gave your hard-earned money to support it. Thank you so much!
Because we believe in full transparency, we are reporting exactly how we used the money you gave. Click here to view our 2019-2020 Financial Statement.
We're also posting our 2020-2021 Faith Budget. This shows what we're trusting God to provide this upcoming year so The Roys Report can not only continue to report the truth and restore the church, but also expand its reach and coverage.
As I've mentioned before, I receive far more tips about corruption, injustice, and abuse within the church than I can possibly cover. As a result, we've significantly increased the amount for freelance reporters in our 2020-2021 Faith Budget.
You'll also notice that the Faith Budget includes additional money for marketing and development. Currently, my son is helping me in this area pro bono. Soon, however, he'll need to concentrate his efforts on his own business, so I need money to hire someone to replace him.
One area where the Faith Budget shows a marked decrease is in podcast production versus radio production last year.
Podcasts are significantly less expensive than radio shows because they don't require paying for airtime. However, moving to podcasts also reduced our sponsor revenue because we can no longer offer radio spots throughout the week on WYLL/WIND as incentives.
However, together, the reduced sponsor revenue has been more than offset by the reduction in expenses. Plus, our online audience has grown steadily since moving to the podcast format. So, we're convinced moving to podcasts was the right decision.
You'll also see that The Roys Report was able to pay me a stipend last year (income without insurance or benefits). This is the first time since Moody fired me for blowing the whistle that I've had any significant income and I am deeply grateful.
It certainly makes it easier to continue investigating, podcasting, and managing operations if there's some compensation. As I reported last year around this time, many people in the battle to purify the church eventually drop out. It's simply not sustainable to work long hours in the watchdog line without some compensation for the losses of time with friends and family, and potential income. So, thank you.
As we look to the upcoming year, we have some significant financial challenges. Our largest donor committed to only the initial 12 months of operation. So, we're looking at a significant shortfall if other giving partners don't step in to fill that gap.
Amazingly, though, we have more than 100,000 unique visitors to The Roys Report every month. Last year, one-percent (1,000 people) gave to support this ministry. Just think of what we could do together if 5-percent or even 10-percent gave!
Of course, gifts of any amount are greatly appreciated. But what we especially need to plan and to budget are monthly giving partners.
Would you please prayerfully consider becoming a $25/month partner of The Roys Report? When you do, we'll send you The Roys Report mug as a token of our appreciation.
I'm also beginning regular Zoom calls with our monthly donors. This will be a time for you to comment and to ask me questions about anything related to this ministry. It also will be a time when I can update you about ongoing investigations.
Again, thank you so much to everyone who's faithfully supported The Roys Report. As I said at the Restore Conference, I truly believe we're experiencing a move of God to purify His Church. And every single one of you who's supported this ministry financially, or with your prayers, has definitely played a role. I so appreciate your partnership.
Here's to another fruitful year of reporting the truth and restoring the church!