In the wake of the resignation of Hillsong founder Brian Houston, three large U.S. churches are separating from the scandal-plagued global church—Hillsong Phoenix, Hillsong Atlanta, and Hillsong Kansas City.
In a scathing indictment of Hillsong's Global Board, Hillsong Phoenix Pastor Terry Crist on Sunday blasted the board for its heavy-handed control and secrecy, saying some members "have protected the institution and not the people" in their churches.
This included forcing senior pastors to sign non-disclosures and non-compete agreements, Crist said, and refusing to release the results of Hillsong's independent investigation into alleged misconduct at its New York City location.
But according to Crist, the main bone of contention between him and Hillsong Global was the Global Board's refusal to allow Hillsong Phoenix to establish a local board to govern the church, rather than submitting to Global Board governance.
"We wanted to continue with returning governance and accountability, but even continuing with the banner 'Hillsong Phoenix' for many reasons, including our love, our deep love for Hillsong College," Crist said. "Sadly, the board refused our request. And I was told this last week, it is—quote—'all or nothing.'"
Give a gift of $30 or more to The Roys Report this month, and you will receive a copy of "Jesus v. Evangelicals: A Biblical Critique of a Wayward Movement" by Constantine Campbell. To donate, click here.

Crist also pastors satellite Hillsong locations in three Arizona cities (Mesa, Scottsdale, and Tucson), and another in Las Vegas. It is unclear at this moment whether those locations will leave Hillsong, as well. Hillsong Phoenix also serves as a campus of Hillsong College. The legal and financial steps to split from Hillsong were not outlined during the service. 
The Roys Report has reached out to Crist for clarification on these matters but has not heard back.
Similar to Hillsong Phoenix, Hillsong Atlanta and Hillsong Kansas City have announced their intentions to leave the global church. The churches plan to relaunch and rebrand under new names.
Relaunches planned for Easter Sunday
Hillsong Phoenix has not yet announced its rebranded identity, but two other former Hillsong churches have.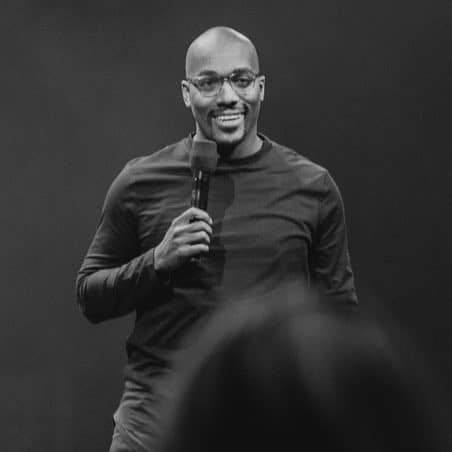 On Sunday, Hillsong Atlanta Pastor Sam Collier announced that his church will rebrand as Story Church and officially relaunch on Easter Sunday.
"Same people, same goodness, new name," Collier is quoted as saying in news reports. "We want you to be a part."
Hillsong Global Senior Pastor Phil Dooley offered a video message supporting the Atlanta pastor and his wife, despite their church splitting from Hillsong.
"I just want to say, we love Sam and Toni Collier," Dooley said in a video on Facebook, which was also played during Sunday services. "We just want to give you guys our absolute blessing for the next season that you feel to step into . . . From us to you, God bless you."
The website and social profiles for the former Hillsong Kansas City have been rebranded as Kingdom City Church as of March 16, too. A relaunch is set for Easter Sunday.
Kingdom City posted a video, stating its mission is "Building people who bring heaven to earth, hearts fully alive to Christ. Planted in the house of God, bringing hope to the world."
In recent days Hillsong Kansas City and Hillsong Atlanta have disappeared from the Hillsong USA website listing. However, Hillsong Phoenix (along with its satellite Arizona locations) and Hillsong Las Vegas are still listed as of Tuesday, with Crist and his wife noted as lead pastors.
The Roys Report reached out to all the churches or their pastors, asking about their transitions, but did not hear back. We also reached out to Hillsong USA but did not hear back.
Phoenix pastor: Hillsong board has lost church's confidence
Crist signaled his distrust of Hillsong Global, and dismay over revelations of founder Brian Houston's misconduct, in a message on March 20.
The Phoenix pastor said that Hillsong churches have been "struggling across the planet with shock and shame." He recounted a recent conversation with Houston, who had assured him in a phone call that Hillsong Church has never covered up sexual assault and that Houston has never committed adultery.
But Crist also told the church that Houston had been less than forthcoming. "I found out the following day that, while we believed those answers to be true, there was a story that was about to break that Pastor Brian elected not to share with me in that moment. Since then, he has apologized for not being transparent with me."
This past Sunday, Crist said of Houston: "His continuation as our senior pastor was not tenable. It has become clear that we cannot continue in our global family, as much as we love it. So, we have chosen this week to withdraw from being Hillsong Church."
Crist also called for an investigation into the Hillsong Global Board and for sweeping reforms.
"I believe it is in the best interest of Hillsong Church to conduct an internal investigation as it relates to board conduct," Crist said, "to immediately restore the Sydney eldership, to make the findings of that public, and to dismiss the board members who have protected the institution and not the people."
In a public statement last week, Hillsong board members stated they "committed to an independent review of our governance structure and processes" but did not provide details of a timeline or potential outside partners for that assessment.
Hillsong Global Senior Pastor Phil Dooley also outlined five board governance reforms steps during his Sunday sermon at Hillsong Church in Sydney. He touted the steps as fostering a "healthier structure" of church leadership.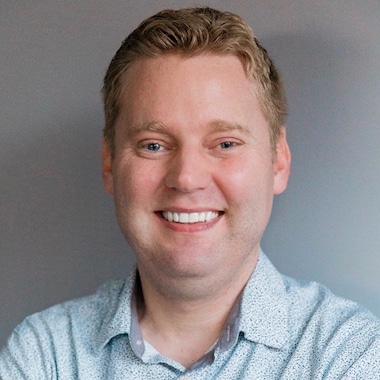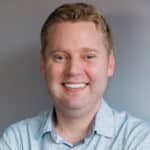 Freelance journalist Josh Shepherd writes on faith, culture, and public policy for several media outlets. He and his wife live in the Washington, D.C. area with their two children.