Trinity International University (TIU), a 125-year-old Christian university in the Chicago suburbs, has announced it will close its residential and in-person undergraduate programs in May, as well as its camp Timber-lee in southeast Wisconsin.
The decision was made by Trinity's Board of Regents on February 16, according to a statement posted online. TIU will discontinue its residential and in-person education on May 13, at the end of the school's spring semester. Beginning in the fall, the college and graduate school will offer classes exclusively online, the statement added.
Timber-lee will close on March 5, after the final week of its winterXtreme program, TIU explained in a separate statement about the camp.
Three schools that are part of TIU's programs will continue with in-person classes, according to the announcement. These include Trinity Law School in Orange County, California; Trinity University-Florida in Miami; and Trinity Evangelical Divinity School (TEDS) in Deerfield, Illinois;
Last spring, TEDS cut seven faculty in what it described as an initial phase of "creating efficiencies." Similarly, the most recent changes to TIU are reportedly due to financial pressures.
Give a gift of $30 or more to The Roys Report this month, and you will receive a copy of "Wounded Workers: Recovering from Heartache in the Workplace and the Church" by Kirk Farnsworth. To donate, click here.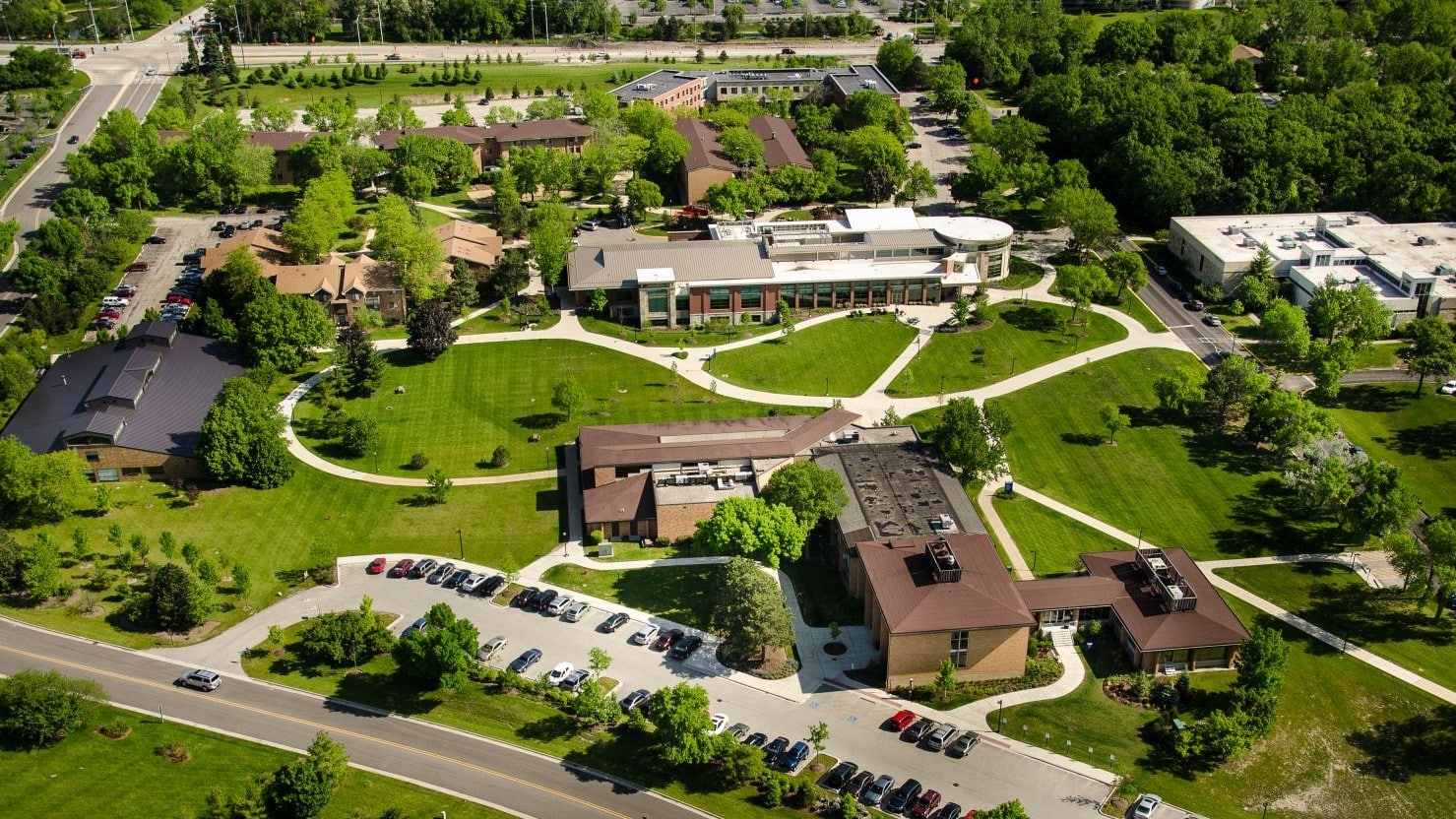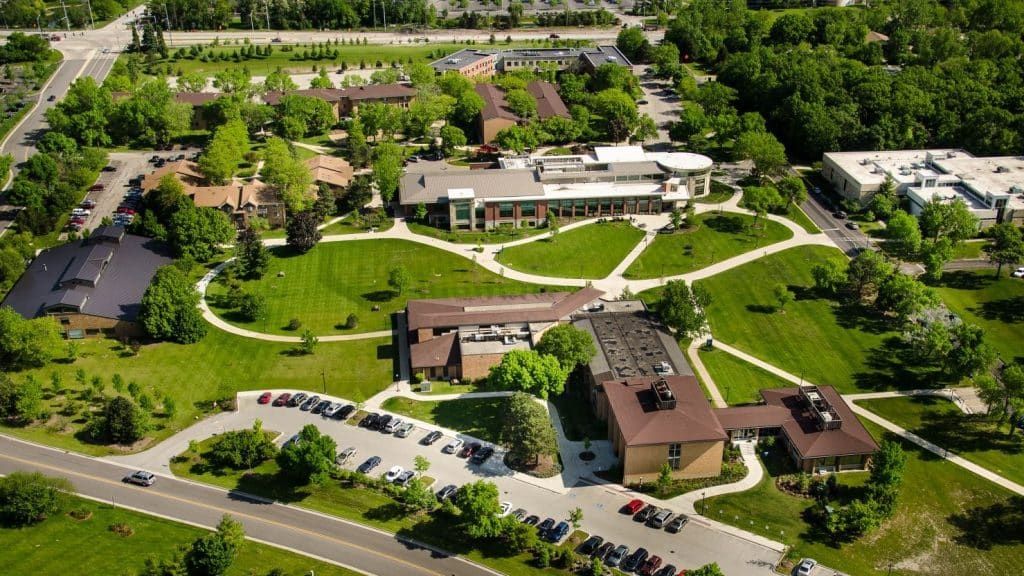 "In recent years, U.S. institutions of higher education have witnessed a drop in undergraduate and graduate enrollments," TIU President Nicholas Perrin and TIU Chairman of the Board Neil Nyberg wrote in a letter posted online.
"Trinity has not been immune to these national trends, which have only been exacerbated by COVID-19 and subsequent economic instability. Today we are in a new reality: North American demand for in-residence degree programs is firmly in decline, while the cost of offering the fully face-to-face educational experience continues to escalate."
The school, which was founded in 1897 as Swedish Bible Institute of Chicago, just marked its 125th anniversary. As of fall 2022, it had "356 full-time enrolled students in the traditional [on-campus] undergraduate programs," according to TIU spokesman Chris Donato. Two years prior, the school reported 571 undergraduates and 1,494 total students enrolled, according to U.S. News & World Report. 
Some of TIU's prominent graduates include Malawi President Lazarus Chakwera, biblical scholar Norman Ericson, and Galen Carey, vice president for government relations for the National Association of Evangelicals. Bill Hybels, disgraced founder of Willow Creek Community Church, got his bachelor's degree at TIU. Disgraced apologist Ravi Zacharias obtained a master's degree there.
In addition to its education programs, TIU's athletics program will be discontinued, despite the school's recent successes.
In December, TIU's women's volleyball team won the national tournament of the National Christian College Athletic Association. Their men's football team reached their divisional playoffs twice since the program began in the 1990's. 
However, just this month, the school was named in a wrongful death lawsuit in connection with a TIU football player who died seven months ago. The suit claims TIU freshman Avery Gilbert died from a severe fish allergy after the school's cafeteria allowed fish to be mixed chicken without his knowledge.
The Roys Report reached out to Trinity for comment. Following the publication of this story, TIU spokesman Donato responded: "The lawsuit, which was filed Feb. 10, 2023, has had no bearing whatsoever on the decisions leading to this transition."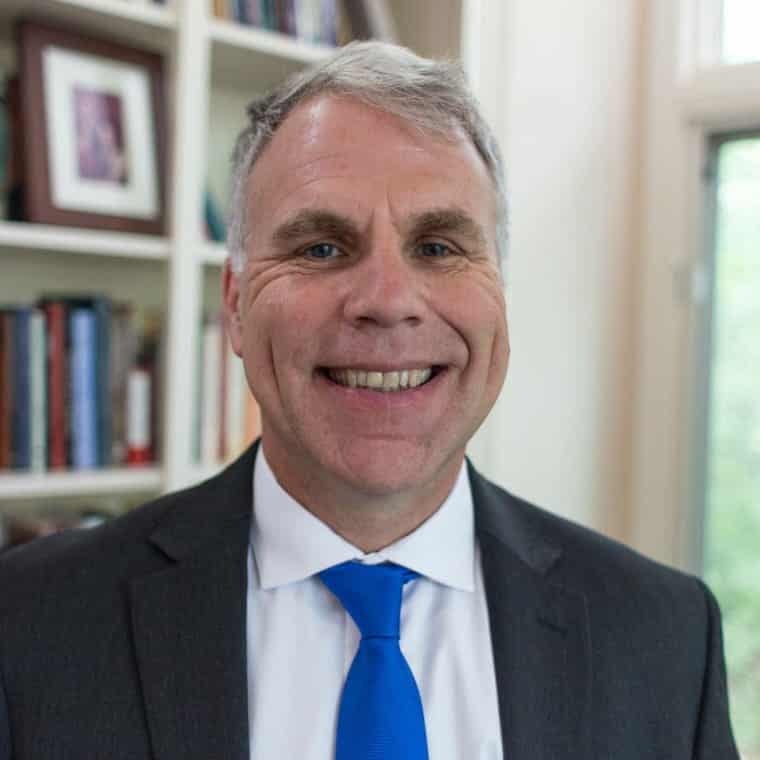 Perrin and Nyberg said that in making the changes, the school sought to "prioritize the kinds of students who have benefited from Trinity since its historical inception: God's shepherd-teachers including emerging pastors, Christian educators, practitioners and lay and parachurch leaders." A second priority was "to serve those who are served by our pastor-teachers, the rank and file within the church who long to integrate their vocation, not least the callings of law and business, with God's redemptive work in the world."
TIU's camp Timber-lee was founded 75 years ago and gifted to the university in 2016 by the Forest Lakes and Great Lakes Districts of their affiliated denomination, the Evangelical Free Church of America.
According to TIU, the camp came to TIU with an "operating deficit" of $400,000 and had a $2.8 million cumulative loss the first full year TIU began operating it.
At its website, the camp posted a statement, saying it is "fervently seeking God in prayer that He will provide a benefactor or benefactors who are able to provide the funds needed for Timber-lee Ministries to continue operations and return to independent ministry."
Many expressed sorrow online to the changes.
Old Testament professor Thomas Middlebrook, called it a "sad day" and wrote: "I gained so much learning and starting to teach there. Please keep us updated as communal spaces for lament and reflective gratitude arise."
Some criticized the title of the letter from Perrin and Nyberg, "Reimagining the Future: Extending Trinity's Global Impact," which was tweeted by TIU. Trinity alum Durtana Walker stated in the thread: "Poor title to deliver terrible news." 
But Joey Cochran, a lecturer at Wheaton College, defended the residential closure in a tweet thread. "Bearing in mind that TIU has an 'International' and missional strategy, it makes sense to access the nations digitally for greater reach at lower cost to the institution and its students," he wrote.
Trinity, a member of the Council for Christian Colleges and Universities (CCCU), has not been alone in its financial woes. 
In recent years, declining enrollment has forced several evangelical schools to downsize, such as CCCU affiliate Lincoln Christian University in Illinois. Other schools, like Ohio Valley University in West Virginia and Cincinnati Christian University in Ohio, have closed.  
This article has been updated with current enrollment figures and a statement from Trinity provided after publication.
Freelance journalist Josh Shepherd is based in the Washington, D.C. area. Julie Roys is a veteran investigative reporter and founder of The Roys Report.