Fourteen years ago, Renaissance Church in Jamestown, North Carolina, launched as a plant of Hope Church, just 10 minutes away. Now, with COVID devastating attendance and donations at both locations, the mother and daughter churches are merging to stay alive.
"Two churches are becoming one to see what happens when we stop doing 'church as normal,'" stated an announcement in advance of joint services this weekend at Renaissance's Jamestown location.
Both churches are affiliated with Assemblies of God, the world's largest Pentecostal denomination. The pastors of the churches are also relationally linked. Renaissance Church Lead Pastor Jason Goins started as a youth pastor under Hope Church founder, Randall Reece.
"(Reece) is like a spiritual father to me," said Goins in a local news interview. "He got me involved in the ministry." 
As part of the merger, Reece will become one of four Hope Church employees joining Goins' team as staff at Renaissance Church. As a teaching pastor, Reece will "preach often" he said in his final Hope Church sermon. Reece also will join the merged church's seven-member governing board.
Give a gift of any amount to The Roys Report this month, and you will receive "In the House of Friends: Understanding and Healing from Spiritual Abuse in Christian Churches" by Kenneth Garrett. To donate, click here.

Regarding the building where now-shuttered Hope Church met in rural High Point, N.C., the board of Renaissance Church is "considering several options" according to a spokesman.
On Sunday, Renaissance Church welcomed members from Hope Church for the congregations' first joint service. While a celebratory service, the merger reflected the devastating impact of COVID-19 on religious communities.
"This is an opportunity for something great to come out of something that is a period of darkness for all of us," said Goins. Approximately 350 people participated in Sunday services, according to a church spokesman. 
Hope Church reportedly shrank from 350 regular attendees before the pandemic to 80. Renaissance Church, which was about the same size as Hope before COVID, shrank to about 220 before the merger.
"The loss of income was significant," said Reece, who noted troubles paying Hope's mortgage and other bills. "Even in the congregation of 80, some of the ones who were regularly giving really had to stop because they were impacted by COVID as well."
Renaissance Church spokesman Mark Meeks spoke to The Roys Report about how Renaissance weathered the pandemic. He noted their strength among younger generations, ethnic diversity, and geographic location. "We're located close to some of the larger urban centers in this region, which has helped draw people in," he said.
In the local TV interview, both pastors stated how their "relational equity" made the merger work. "Hopefully, this will become a model," said Reece. "Churches can either stay alone and struggle—or come together with strength and emerge out of this pandemic."
During Sunday's worship service, Reece briefly addressed the church as they announced a 21-day period of prayer and fasting to begin the year. "This is the day!" he exclaimed. "Two churches are becoming one today. Come on, breakthrough is here! We have stepped into a move of God today."
Goins, who preached Sunday, concurred. "We're bringing together these two pockets of very excited, energized people."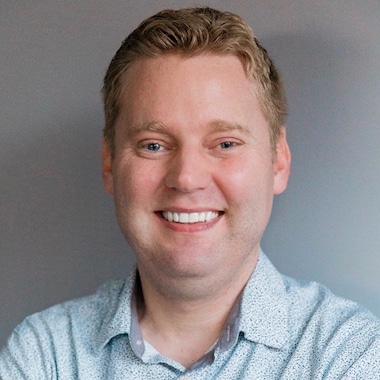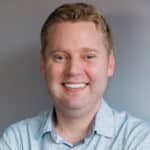 Freelance journalist Josh Shepherd writes on faith, culture, and public policy for several media outlets. He and his wife live in the Washington, D.C. area with their two children.