Venue Church—once one of the fastest growing churches in America—is now facing foreclosure following allegations that Venue pastor, Tavner Smith, engaged in sexual misconduct.
In December, eight employees of Venue quit after a video of Smith kissing a woman not his wife surfaced on social media. Smith then went on a short sabbatical but resumed pastoring the church about a month later. About the same time, the church also closed one of its two campuses.
On Sunday, the Chattanooga Times Free Press published a notice of foreclosure and sale, stating that Venue is in default of its loan of the property at 6401 Lee Highway in Chattanooga, Tennessee. The notice said the property will be sold to the highest bidder on August 24 at 2:00 p.m. at the courthouse in Hamilton County, Tennessee.
The original loan amount on the property was $2.8 million and was secured by Venue in September 2019 from First Citizens National Bank in Dyersburg, Tennessee, the notice stated. The property is currently valued at $4.86 million, according to Hamilton County records.
The Roys Report (TRR) reached out to Venue for comment, but the church did not respond.
Give a gift of $25 or more to The Roys Report this month, and you will receive a copy of "I Can't Hear God Anymore: Life in A Dallas Cult" by Wendy Duncan. To donate, click here.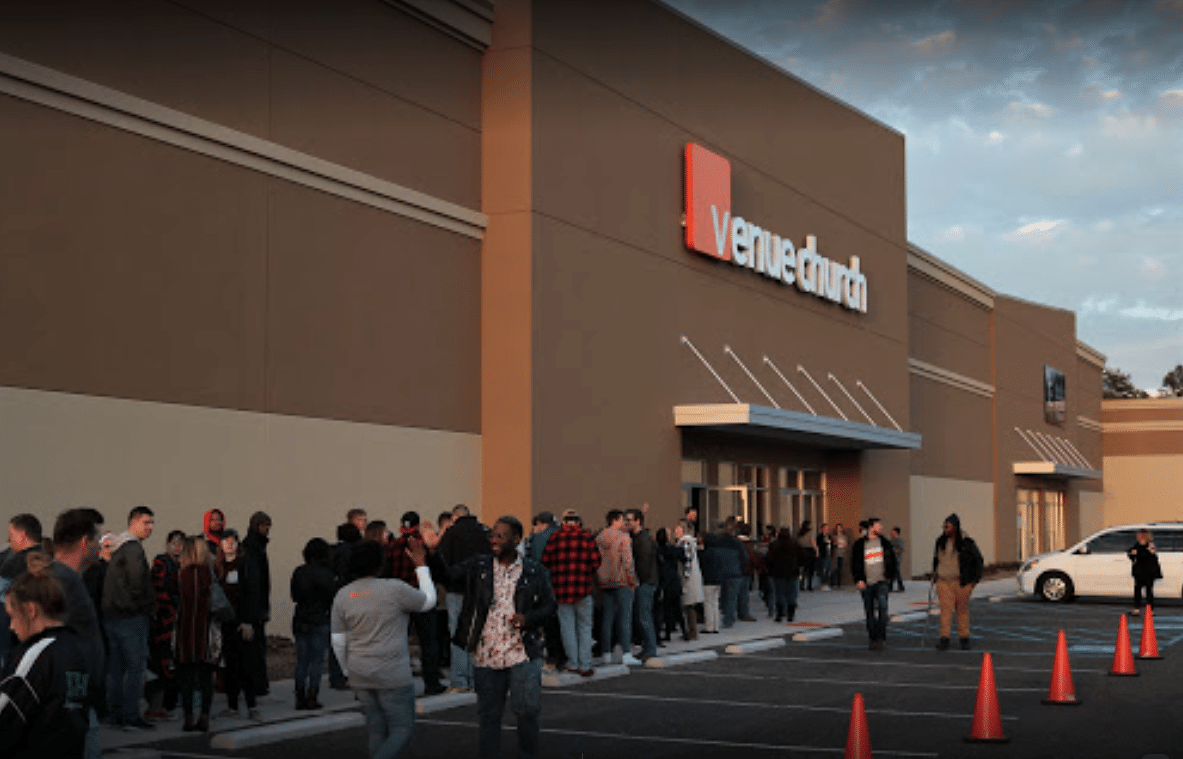 This past Sunday, Venue held services as usual. Venue youth pastor, JP Mejia, preached the sermon. Smith appeared in a video at the open of the service, saying he was on vacation.
There was no mention in video of the service posted to YouTube that the church building was in foreclosure and would be sold in August. Similarly, the church website makes no mention of the impending sale, nor could we find any mention of it on Venue's Facebook or Instagram pages.
The church is still taking donations online.
Smith started Venue in 2012. And by 2015, Venue was ranked as the 7th fastest growing church in America. At the time, the church had close to 2,000 attenders and six services.
Venue now has two services on Sunday morning. In January, the Chattanooga Times Free Press reported that just a third of Venue's 150 seats were occupied at one of its 9 a.m. services.
In its early days, Venue was associated with the Association of Related Churches or ARC, one of the largest church planting organizations in North America. ARC recently has been plagued by sex scandals involving its pastors. The organization also is known for restoring and re-platforming pastors after their sexual falls.